TOZO is always known for its premium category earbuds. TOZO NC9 and NC9 Plus Hybrid are a decent pair of budget-friendly Active Noise Cancelling Wireless Earbuds. But, unfortunately, recently, many users started reporting that after using it for an extended period, TOZO NC9 and NC9 Plus Earbuds won't charge or case not charging problem occurs. However, you need not worry! In this guide, we will explain how you will fix this issue. So, let's get started.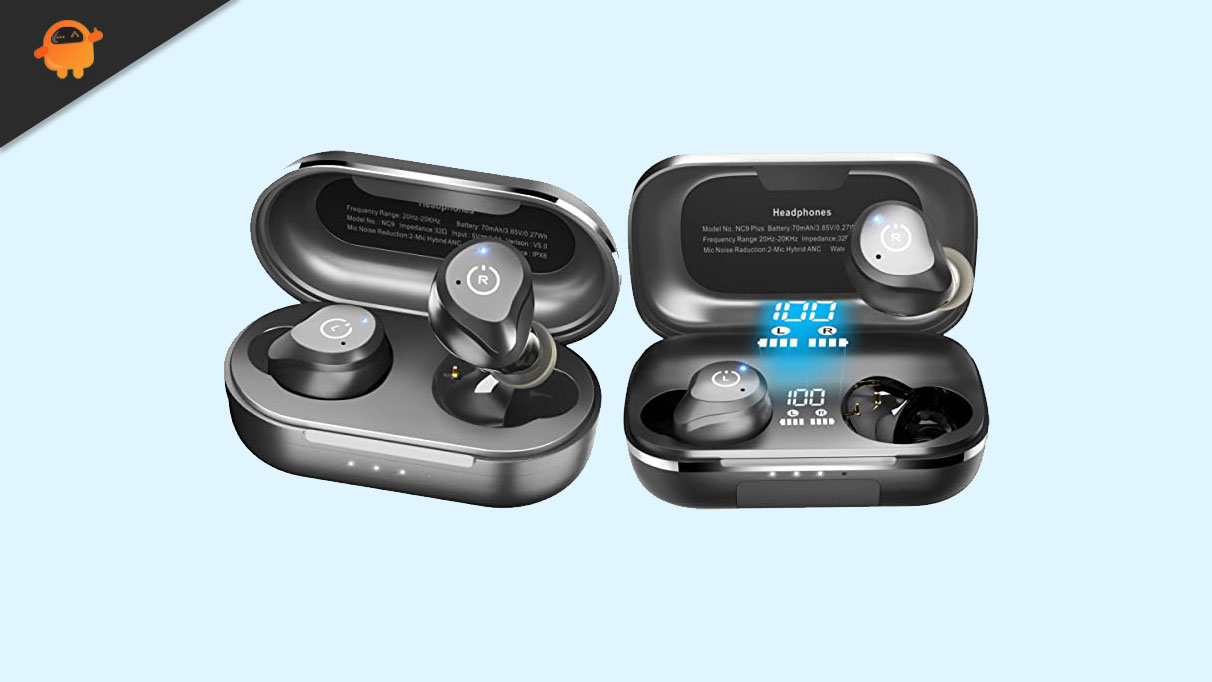 How To Fix TOZO NC9 and NC9 Plus Earbuds Won't Charge or Case Not Charging Issue.
Here we mentioned the top 14 best tips to fix this issue permanently. So, make sure to read this article till the 14th tip:
A USB Hub:

If you use a USB hub to charge your TOZO earbuds, we recommend not using them, as this is the reason behind your charging problem.

Check Your Device Status:

If you are not using a USB hub, the problem might occur from your computer's end. You must ensure your PC is running and not hibernating or sleeping. Also, check if your laptop/PC power recommendation is set to balanced mode. If so, then change it to high.

Check The Entry Point:

This might be the reason behind this charging error. There is a huge possibility that some debris or dirt is stuck at the entry point of the charging jack. So, you can use ear cleaner to clear it.

Try Another Adapter:

You can plug in the cable to a different Adapter to make sure whether the issue is with that particular USB port of your adapter.

Check USB is Inserted Correctly:

You can check whether the headphone's cable is inserted correctly to power source ports.

Try Using A Different Charging Cable:

Use a different USB cable to charge your TOZO NC9 and NC9 Plus earbuds

. This will give you a clear-cut idea of whether your cable is working properly or not.

Check Charing Port of Your Headphone:

It is possible that your charging port gets damaged or somehow water goes inside the port. So, you can check if it gets damaged.

Leave It in Charging State For a While:

If nothing helps you, we recommend leaving it in charging state for 1 or 2 hours and checking if it gets charged a bit. Suppose you notice that it gets to charge a bit. Then, the faulty may be in your headphone battery.

Temperature:

Due to use for hours, its ambient temperature exceeds the charging temperature. Therefore, if that's the case, leave it until it gets called down and try charging it again.

Programming Mode:

If you accidentally leave your headphone in programming mode, this type of issue is common. So, check if the programming mode is turned on accidentally. If so, then turn it off and again check if the issue gets resolved or not.

Update the Firmware of Your Bluetooth Earbuds:

Many users reported that this would help them and their Bluetooth headphones again start charging. So, you can also try this. But first, Google it and check whether your TOZO NC9 and NC9 Plus's firmware is upgradable. If so, then upgrade it.

Hard Reset Your Earbuds:

There are many cases where users claim that resetting their earbuds will fix the charging issue. So, you can also try this out.

Your Battery May Get Dead:

It might be possible that the issue is not with your ports, and the main culprit will be the battery. Sometimes, when the headphone's battery gets dead, this type of issue occurs.

Check The Low or High Chargin Environment:

This is the most important aspect you must remember. The earbuds cannot charge their battery if you give them a high-charging environment. So, check whether you provide a low power supply for charging.
So, we have some tips for fixing the TOZO NC9 and NC9 Plus earbuds that won't charge or case not charging issue. We hope you find this guide helpful. For more such articles, visit our website regularly.