Everyone wants to keep their data protected from any kind of loss and to keep it together at one quick access. Being able to open your files, check your photo gallery or transfer an important work document to the boss on an urgent basis at all times anywhere in the world can literally make life so much convenient. People prefer keeping their files on cloud storage and also for a number of reasons they migrate from one cloud to another on the basis of their needs. There is a way to make that switching process seamless, convenient, and fast. Tools like Wondershare Inclowdz are multi-functioning cloud management services that make the cloud migration process smooth and secure. With the help of it, users can transfer dropbox to google drive, migrate dropbox to one drive or even transfer google drive to dropbox while avoiding the risk of any data loss in the process.
Transfer and sync data between different clouds by third party software
Over the past few years, cloud storage services have gained huge popularity. There are a lot of reasons why people have been making this choice based on security, protection of confidential data, and storage space concerns. With many people using cloud storage solutions, it is only natural that they like to explore their options before opting-in for a specific cloud platform. Not only does the cloud offer users to migrate dropbox to onedrive or transfer dropbox to google drive but also between different accounts of one cloud.
Leading cloud storage services provide basic features of cloud storage platforms free of cost as well as exclusive features at reasonable packages. With the advancements of modern technology, users are attracted as well as tempted to switch from one cloud service to another and Cloud migration as per their needs and demands.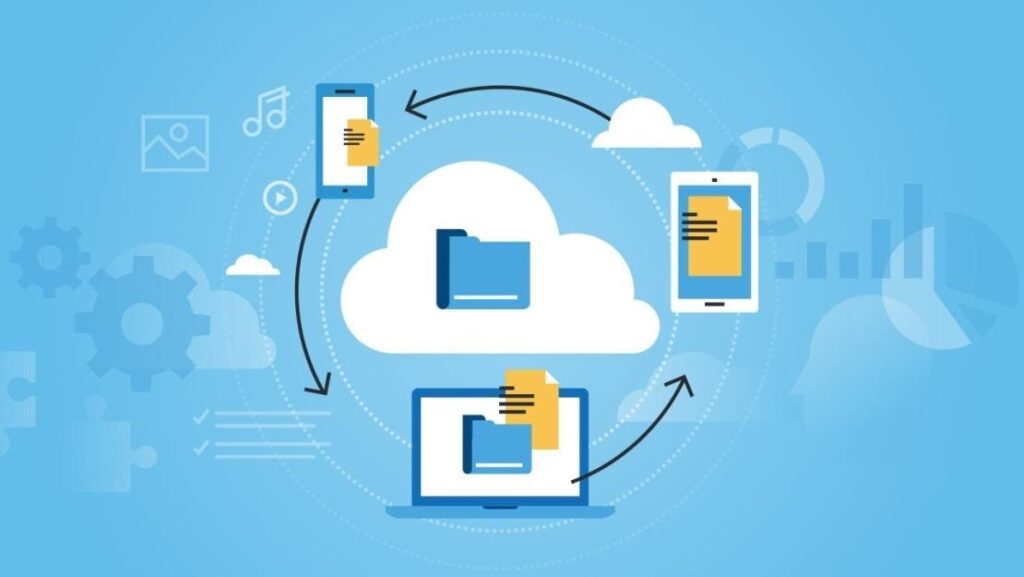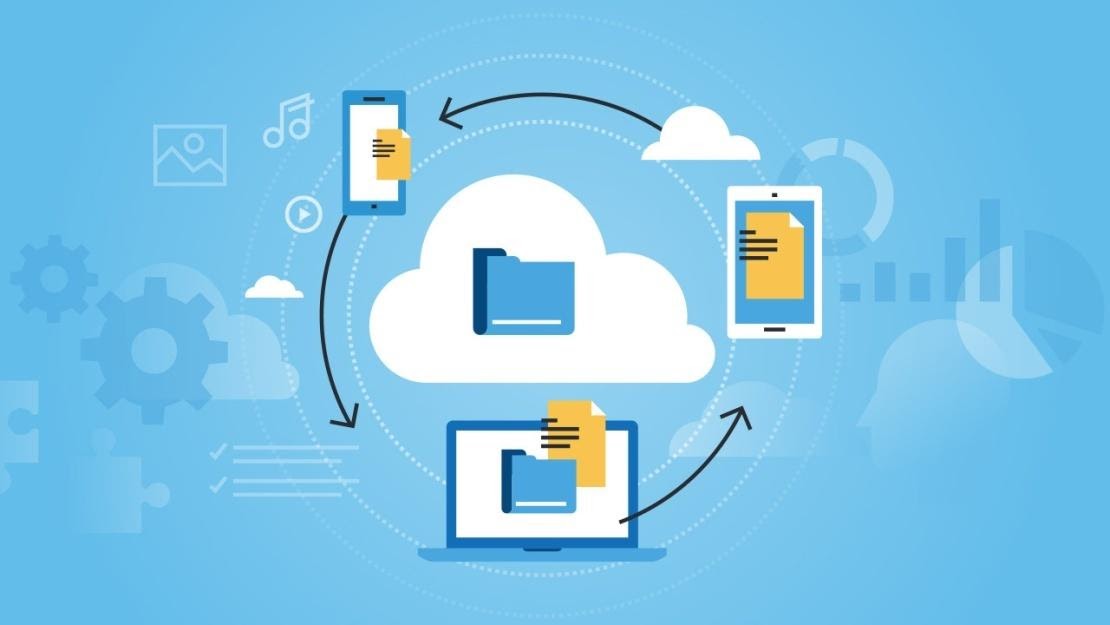 It is obvious that cloud storage is a better and safer option as compared to the local storage platforms such as hard drive; however, accidental deletion or loss of data by overwriting can still happen and lead to a data disaster. To cater to that issue, it is essential to use an app that makes the migration process seamless and productive. Wondershare InClowdz offers multiple features to assist in speeding up the transfer and sync process while keeping your important files save and secure.
Another reason why people make migration between different cloud spaces i.e. transfer dropbox to google drive or migrate dropbox to onedrive is that students like to keep their personal and educational lives separate. The same goes for the professional people who don't mix up their personal data with their work life. However, there could be some files or documents that need to be moved from one could platform to another and for that, Wondershare InClowdz is the answer to all your cloud migration needs.
Moving files from one cloud to another
There is nothing unusual if you want to move your files between different cloud platforms; people do it all the time. Some might do it to get better value at the price they're paying; others might do it for security and space issues. One way to do it is by downloading and uploading each file but there's a faster and simpler way to do it and that is called Wondershare InClowdz. It is a multi-functioning cloud storage manager that helps to transfer and sync data between different clouds. With the help of it, cloud migration can be turned into a particularly simple matter.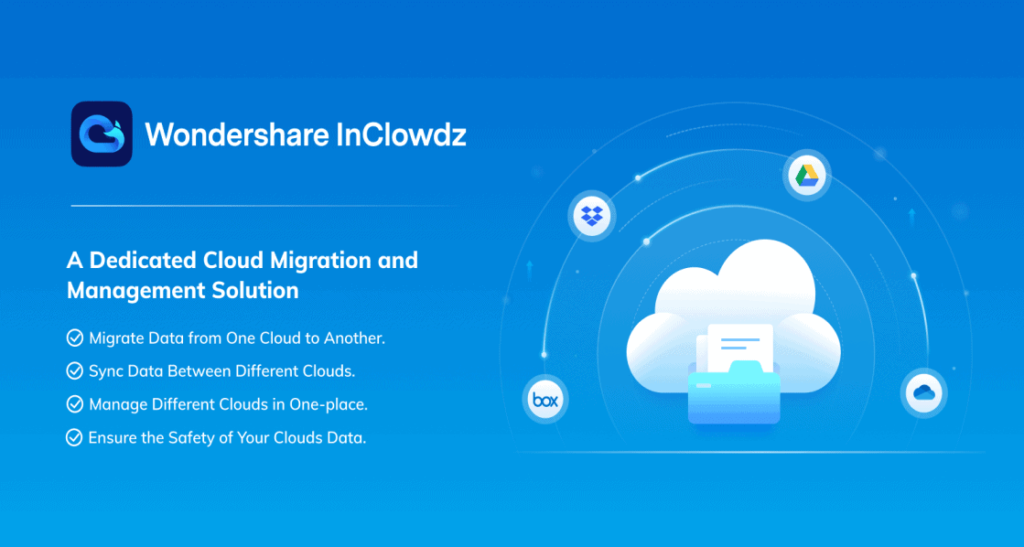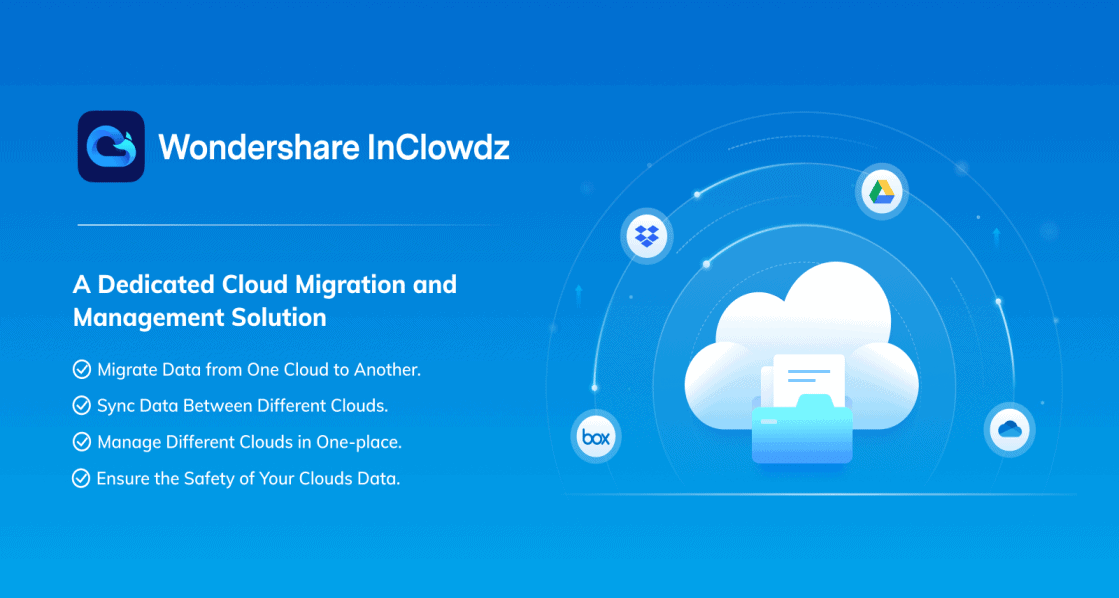 One can find lots of services to transfer data between cloud platforms that choosing one can often be overwhelming. The best way to make an informed decision is to know about your needs and then choose a service accordingly. Some cloud migration services offer multiple features but the prices are too high, others may have security loopholes, while some might have a complicated dashboard.
This is where Wondershare InClowdz comes in.
Not only does it offer comprehensive services with unlimited features but the packages are also reasonable and budget-friendly.

If you're looking to move google drive to dropbox, transfer google drive to one drive, or

migrate dropbox to one drive

, Wondershare InClowdz; an all-in-one management service

is the answer to all your questions.
It is an

amazing application that is ideal for managing data and also, it can assist in retrieving all lost files with its Full backup and recovery

feature.

This software is meant to give good storage and offers the best customer support.

It is extremely convenient, user-friendly, and beneficial for all users. Everything is at a single click away and all data is well protected with multilayered security. It offers huge and separate storage for all types of data such as files, pictures, or contacts, etc.
Conclusion
Modern technology is continuously evolving and people are looking for a secure and convenient way to manage their sensitive data. Keeping personal files on hard devices is not free of a risk which is why cloud storage is a preferred choice for everyone nowadays. There are many ways to transfer or sync data between dropbox, onedrive, or google drive, etc but there is only one way that guarantees the protection of data from any loss with mutilated security, data retrieve option in case of data mismanagement, and unlimited useful features with some budget-friendly packages.