Instant messaging applications such as WhatsApp are among the best available on the web. It is possible to do many things with WhatsApp. There are many things we can do with it, including sharing media, updating our status, and having private conversations. In general, WhatsApp data can be transferred easily between Android phones, but WhatsApp messages are much more difficult to transfer between Android phones and iPhones. That's the reason why we are here. In this article, we are here with a new third-party application that will help you transfer WhatsApp messages from Android to iPhone. Yes, we are talking about iToolab WatsGo – WhatsApp Transfer, Backup & Restore. So, let's get started with our guide and check out the other details about this software.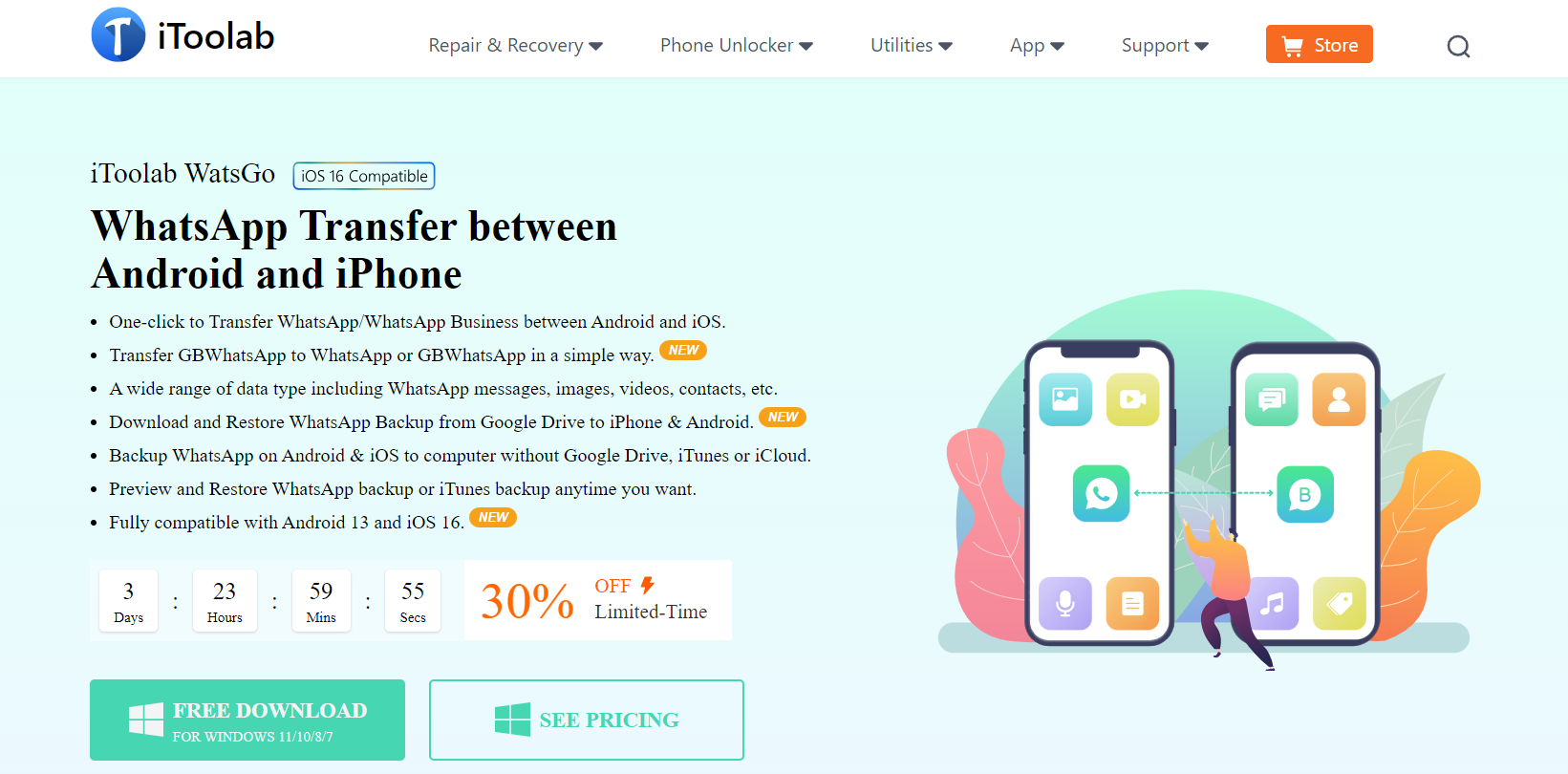 Why We Use iToolab WatsGo?
Many iPhone users often complain that Apple's Move to iOS app fails to work despite how simple it sounds. It is common for WhatsApp data transfers to be interrupted during ongoing transfers in several instances. Furthermore, Apple's app has several other limitations and problems, like data transfer. But now it's easy with the iToolab WatsGo.
#1. Factory Reset Required to Use Move to iOS
You may not have a problem if you are just switching to a new iPhone or completing the setup process. However, if you are already using an iPhone, you will need to restore the iPhone's factory settings before you can transfer Whatsapp messages from Android to iPhone. Don't forget to back up your iPhone on iCloud or Mac; otherwise, you will lose all your data.
#2. WhatsApp Transfer Stuck at 0% on iOS
As for using the Move to iOS app when switching from Android to iPhone, it's useful for transferring data. Sometimes, the WhatsApp data transfer from Android to iPhone gets stuck at 0%, making it tedious and complicated.
#3. Move to iOS Takes Too Long to Transfer Data
It can sometimes take several hours (or forever, pun intended) for the Move to iOS app to move data between Android and iPhone, depending on the amount of data to be transferred. In general, this occurs due to an unstable WiFi connection, but it can also happen due to some unexpected circumstances. It is therefore not possible to transfer large amounts of data entirely through the Move to iOS app.
iToolab WatsGo: Transfer WhatsApp messages between iPhone and Android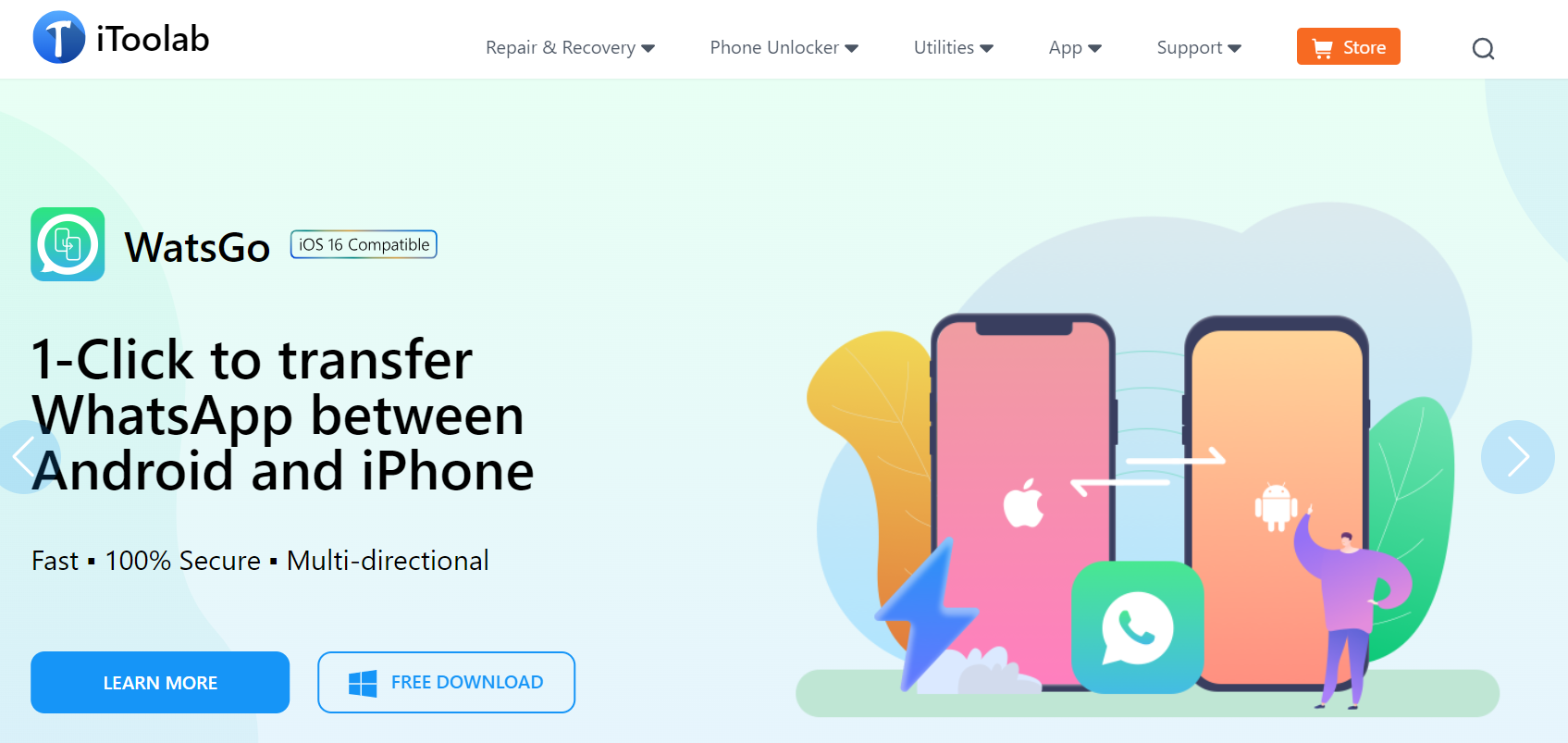 After learning about the limits and issues with the Move to iOS app, iTool WatsGo – WhatsApp Transfer is the best alternative. Moreover, you can use this app to easily transfer WhatsApp data between devices without losing any information.
Also, you can use this app to send and receive personal messages, share media, and store data without fear of losing anything. It has several inherent advantages that make it a great tool:
#1. Transfer WhatsApp Data without Factory Reset
If you want to transfer WhatsApp backup from an Android device to an iPhone, you don't have to reset your iPhone first with the iToolab WatsGo. To do this, simply connect your iPhone and Android phone to a computer, enable USB debugging on your Android phone, and you're done.
#2. Transfer WhatsApp Data Across Multiple Devices
With iToolab WatsGo, you can transfer data in both directions. iToolab WatsGo lets you transfer WhatsApp data securely and effectively between Android and iPhone, which is not possible with the Move to iOS app because it can only transfer up to 1,024kb/s.
#3. Selectively Restores WhatsApp Data
With iToolab WatsGo, individual messages, images, videos, and documents can be selected and transferred across devices, preventing you from having to deal with large blocks of data later. In addition to saving time, this will also save you a lot of space on your device and increase its performance.
How to restore WhatsApp backups from Google Drive to iPhone
It is possible to restore WhatsApp backups from iCloud on iPhones, but there is no built-in option to transfer WhatsApp backups from Google Drive. That's where iToolab's incredible tool excels.
Once you launch the app and log into your Google account, all the available WhatsApp backup files will appear on the screen. Once you've chosen the backup you want to download, you need to connect your iPhone, verify your device, and click "Restore to device." It's a simple and reliable process that you can use to restore your WhatsApp backup from your Google Drive account to your iPhone using iToolab WatsGo.
WatsGo can not only transfer WhatsApp backups from Google Drive to your iPhone, but it also gives you a quick preview of all your Google Drive backups.
How to Transfer WhatsApp/WhatsApp Business from Android to iPhone
So, using iToolab's WatsGo if you want to transfer WhatsApp data from Android to iPhone, then you must perform these steps:
Download WatsGo and install it. Then, launch the app and select WhatsApp from the left side of the screen.

Now, select

WhatsApp Transfer

.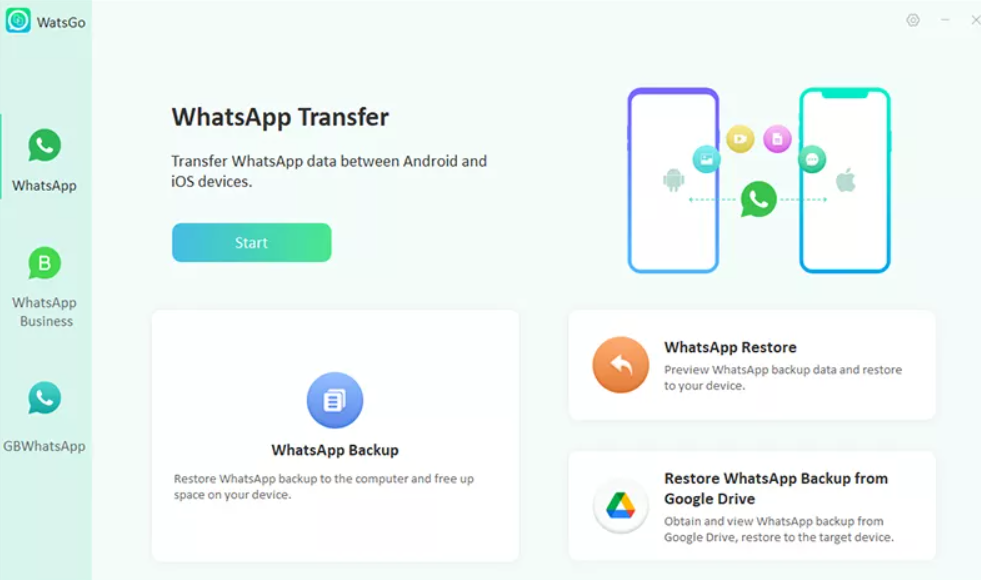 3.Thereafter, connect both the iPhone and Android devices. Then, click the arrow to flip the two devices in order to adjust both devices.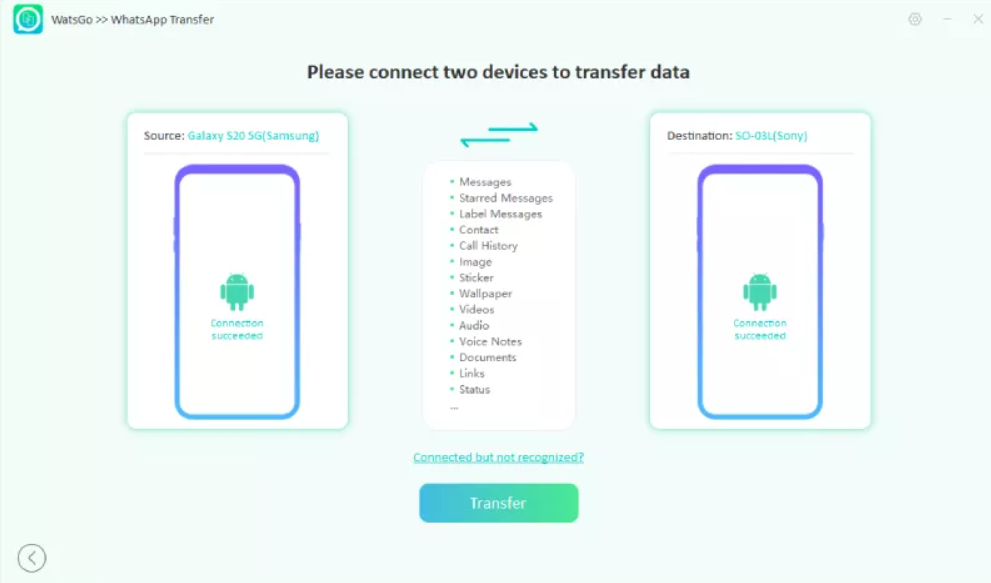 4.Afterward, a message appears that tells you that the connection is successful and the target device will be overwritten. Also, backup the data just to avoid data loss.
5.Then, choose WhatsApp Data that you need to transfer to the Android device. Also, we advise you to choose which type of data you need to transfer from your iPhone to your Android device.
6.On the Android device, turn on end-to-end encrypted WhatsApp backup after the connection has been established. To backup, follow the prompts. It is important to verify the 64-bit encrypted WhatsApp backup with a password after the backup has been generated.
7.Make sure you regularly back up WhatsApp and turn off encrypted backups.
8.You should also verify the phone number that you used previously when backing up WhatsApp.
9.At this point, you're ready to start collecting data. In a few minutes, the Android WhatsApp backup will be converted to a format compatible with iPhones. Once the target device has been restored, the WhatsApp backup data will start to appear.
10.When the transfer is complete, you will see a successful interface, which means WhatsApp is completely on iPhone. Just check to ensure WhatsApp is fully transferred after your iPhone is rebooted.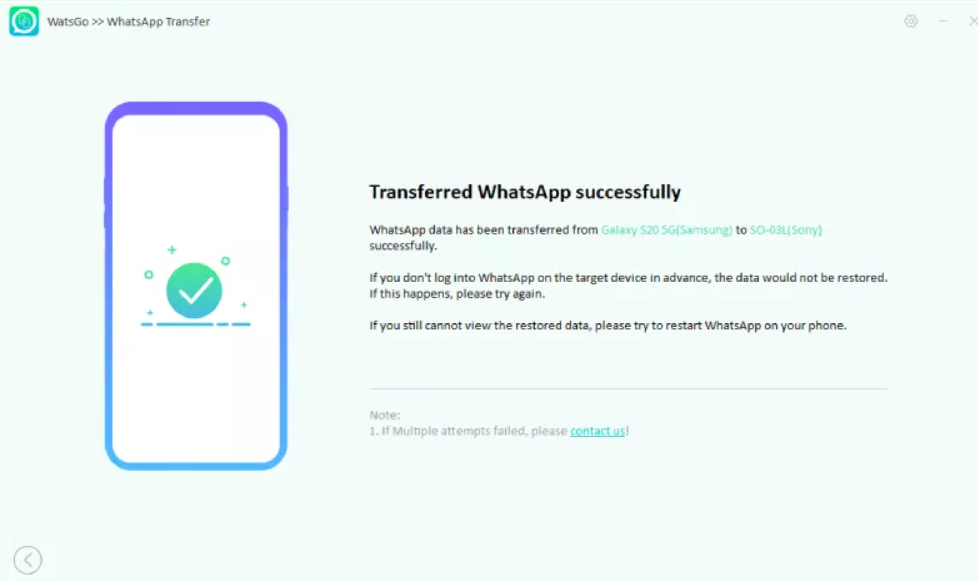 Sum Up
So, that's all we have for you about transferring WhatsApp from Android to iPhone using iToolab WatsGo. It's our hope that you find this article helpful. Thus, now you have decided whether or not you need this tool. In case you need any further information regarding this tool, comment below and let us know.