If you are a discord user, then you surely know about Tupperbox. It is a fun tool that allows users to create and talk through fake bot profiles so that you can assume to be your favourite character and all that possible with Tupperbox on discord. Although, Since its arrival, the tool does not encounter any issues.
But, after a long time, users face unwanted issues while using discord. However, we tried to find out the real cause behind the error. But, Until the official fix, we cannot consider any specific reason. Instead, we have prepared a guide that helps you to know a few fixes that might resolve the error.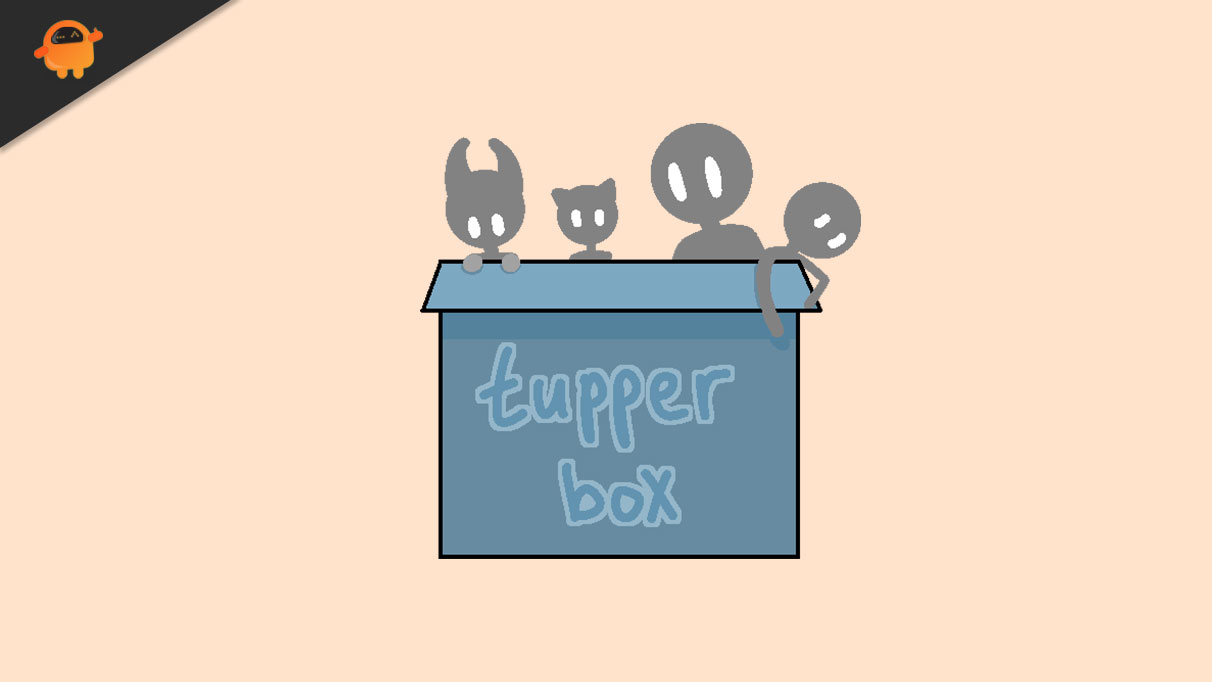 What is Tupperbox, and How Does It work on Discord?
Tupperbox is an additional tool that allows users to reach several discord servers with desired display name and avatar. The best part of Tupperbox is that you can use it without logging in or out from one server to another. Specifically, it works like entering into one server with the desired message. Then, after switching the server, you can enter another server.
Why is Tupperbox Not Working Properly On Discord?
As there is no official notification for the issue. But, the officials are continuously engaged to know its correct cause. Meanwhile, there is no specific reason that considers the cause of the Tupper box not working issue. But, on a technical basis, we have found a few causes like an ad blocker, not using chromium browser, permission disabled, and many more.
How Can I fix the Tupper box Not Working Issue?
Although, the below-mentioned fixes do not guarantee that the Tupper box Issue will resolve. But it can be a hope for disappointed users to fix it as soon as possible. Also, there is a reason that developers have not released any working fix for the issue. So, here we will discuss a few potential fixes that might resolve the Tupper box issue. Without any further delay let's take a look at the below-listed solutions.
Reload Discord Web Page
Check Tupperbox Permissions
Disable Adblocker
Clear browser cache files
Use Chromium-based web browser
Wait for the Official Fix
So, these are the potential fixes that might resolve the Tupperbox not working issue properly. To add more clarity to it. Below we are explaining each of the fixes with the required instructions, if any.
Reload Discord
Tupperbox is initially developed for discord. As it helps in creating fake bot profiles on the platform. If any user-facing Tupperbox not working issue then we recommend you try this fix. In which you just need to reload the discord page. Because it can possible that your present discord page took a long time to process. In such a case, try to reload the page and avail a fresh start to Tupperbox and discord both. You can do it via the browser setting menu and tap on the reload button.
Check Tupperbox Permissions
Discord is an independent platform where you have the availability to connect with other tools. Likewise, Tupperbox is one of the associative tools that few users use for fun purposes. But, For a better experience, users need to allow all the permission required to connect with discord. However, if you are using then we assume you know where to check permission. But, For more ease below we have mentioned a few instructions through which you can ensure permission status.
First, launch Discord on your PC.
Head over to the Channel where Tupperbox is not working.
Now, Type '?perms' on that channel.
Next, add your required Permissions.
That's it, Tupperbox has granted all permissions.
Disable Adblocker
As you know Tupperbox is an additional tool for discord servers. In such a case, the Ad blocker becomes a hurdle for Tupperbox. However, Users enable it for hesitation-free web experience. But, few users claimed that disabling the ad-blocker fixed their issue on Tupperbox. However, it does not guarantee to fix the Tupperbox not working properly issue. But, still, you can try it might be possible your issue will resolve. So, below we are stating some steps that help in disabling the Adblocker on your browser.
Note: Below, we use Google chrome for disabling the adblocker. But, it might possible your browser has some different navigation. Luckily, these steps offer you a short idea of options and tabs for disabling adblocker.
First, launch your Google chrome.
Head to the Settings menu.
Under Settings, Click on Security and Privacy.
Now, Choose Site Settings and Additional Permission.
Next, Toggle off the option Ads.
That's it, Your Ad blocker will now disabled.
Clear browser cache files
Browsing files required cache storage to process faster. But, sometimes the same benefit becomes an issue for other engaging tools. Among them, Tupperbox is also an associative tool for discord. In such a case, we recommend you clear out all the browser-stored cache files. Because, after being stored for a long time. Few of them become corrupted and create malfunction for tools operating on the browser. However, We know many of you don't know so. Below, we have mentioned a few steps that help you in clearing out those corrupted cache files.
Note: Below, we have taken Google chrome as a reference to clear cache files. You can follow the same steps for clearing cache files on another browser. Because mostly the navigation for each browser is likely the same.
On your PC open Google Chrome.
Click more appearing at the top right.
Under more tools click on clear browsing data.
Choose a period/ All time.
Check the boxes aside from cookies and cached files.
Now, Click on Clear data.
That's it, Your browser cache files will be cleared.
Use Chromium-based web browser
There are several web browsers available on the globe. But, using a chromium-based web browser deliver a unique experience. And, sometimes without chromium web browser becomes a hurdle for additional fun tools like Tupperbox. In such a case, we recommend you to use a chromium-based web browser. However, If you don't know any Chromium-based web browsers. Then, the most trusted browser name that comes ahead is Google Chrome.
Wait for an official fix
If the above-mentioned fixes do not work. Then, the only option left aside is to wait for an official fix. Because they evaluate the correct reason behind Tupperbox not working properly. As to update you, the developers of Tupperbox are working on the issue and might release the official fix very soon.
Wrapping Up
Conclusively, The official fix for Tupperbox not working issue will soon release. Until that these fixes will work. Meanwhile, You can just try out this issue. Because these fixes may solve with the support of required instructions. Also, if any user has a query with the above steps can ask them in the below query box.