Contactless payments have become the new norm due to the coronavirus pandemic. Well, to be true, it was prevalent back in the day before coronavirus as well, but now, the situation demands it. We have many popular contactless payment options to choose from. One which is meant for the Apple users by Apple is Apple Pay. Apple Pay works with every Apple device. It allows Apple users to make secure and safe payments without the need of carrying their wallet, credit/debit cards. Moreover, you can make use of Apple Pay to send and receive money between friends and family.
As touted by Apple, "Apple Pay is a safer way to pay, and even simpler than using your physical card." In this post, we will give you all the information you need to make or receive payments using Apple Pay. We will give you a stepwise guide on how you can use Apple Pay to make payments in-store. Though it is relatively easy, this guide will help the noobs or the first Apple-device owners to get through the payment mechanism of Apple Pay. You can use your Apple iPhone or Apple Watch to make payments via Apple Pay. So, with that being said, let us take a look at the article itself: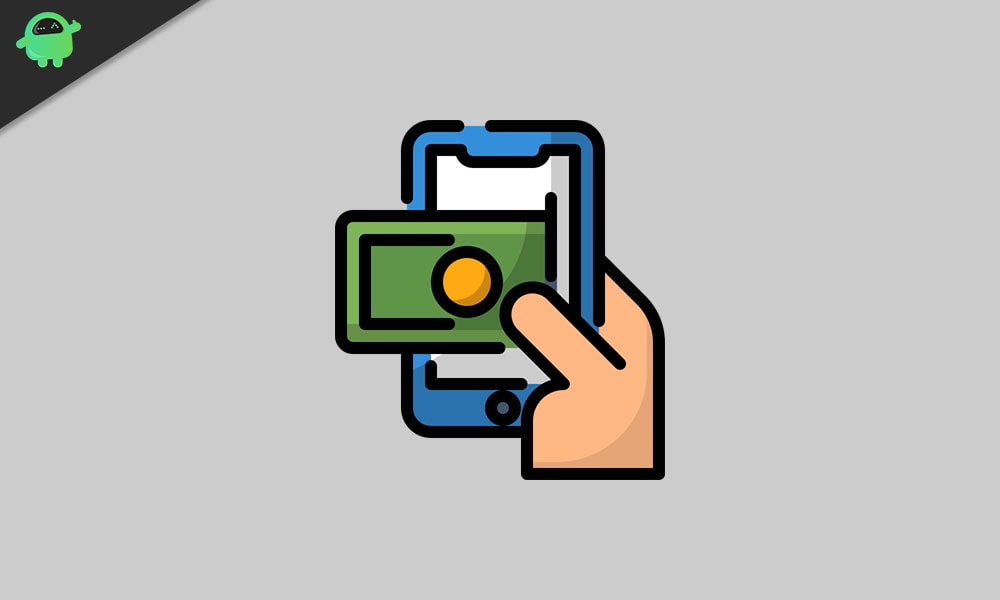 What Is Apple Pay?
As already mentioned, Apple Pay works across every Apple device, be it your iPhone or Apple Watch. Only thing is that you need to look for one of the symbols given in the picture below: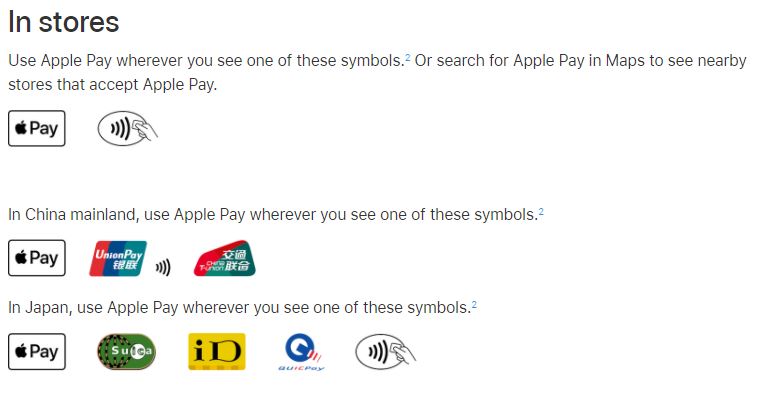 Besides, you can make use of Apple Pay for making payments in stores, restaurants, taxis, vending machines, and many other places as well. Apple Pay is available to users across the globe covering 24 major countries of the world in the participation of stores. Apple Pay makes use of the NFC chip inside the iPhone or Apple Watch to initiate contactless payment. The best thing about using Apple Pay with Apple Watch is when it is paired with an iPhone, you simply can make payments using the Apple Watch on your wrist without the need of taking out your iPhone.
Apple Pay now also supports one-tap pay for the apps that have now adopted to Apple Pay API. However, this is available for devices running iOS 10 or macOS Sierra or later. As far as security of the payments is concerned, Apple makes use of Tokenization. This prevents sending over credit or debit card numbers over the air. Moreover, the Apple Pay payments are secured by Touch ID or Face ID.
How To Set Up Apple Pay In Your iPhone?
First of all, before we began how you can pay via Apple Pay, let us take a look at how you can set up Apple Pay on your iPhone.
Go to the Wallet.
Follow the on-screen instructions and add a new card. You will be asked to scan your credit card or you can enter the details manually.

Once the card is verified, then tap Next and you are ready to use Apple Pay.
You can follow similar steps here, for adding your card to use Apple Pay on your iPad or Apple Watch.
How To Use Apple Pay To Make Payments in Store?
There are different methods that you can use to make payments using Apple Pay from the saved card.
Pay with iPhone with Face ID
Double the Power button on your iPhone.
It will show you your default card.
Then authenticate yourself using the Face ID.
You can change the card if you have multiple cards stored in the wallet, before making the payment.
Pay with iPhone with Touch ID
To make payments using your default card, hold and press the Touch ID.
Simply then, hold the top of your iPhone near the contactless payment machine to make the payment.
Pay with Apple Watch
To use your default card for payments on your Apple Watch, double press the side button on your watch.
Hold the display of your Apple Watch near the contactless payment machine to make the payment.

Here is a complete demo video on how you can use Apple Pay on your iPhone or Apple Watch to make payments at the store for your convenience:
Wrap Up!
So, there you have it from my side in this post. I hope you guys liked this post and were able to add your card to the Apple Wallet and connect it with your Apple iPhone or Apple Watch. Note you need to follow the steps and mentioned to make contactless payments in the partnering store. Let us know in the comments below if you want some more explanation on any of the above-mentioned steps.
In the meantime, if you liked this content and want to read more content, for more such awesome coverage, you can head over to our check out our Windows Guides, Gaming Guides, Social Media Guides, iPhone, and Android Guides to read more. Make sure to subscribe to our YouTube Channel for awesome videos related to Android, iOS, and Gaming. So, until the next post…Cheers!