If you want to protect your iPad or iPhone more securely from unauthorized access, there is some good news. You can now create a custom alphanumeric passcode in iOS and iPadOS. By virtue of this, you will be able to use much more advanced passcodes, which potential intruders will not be able to guess so easily.
When you are in the process of configuring a new iPad or iPhone, iOS needs you to enter a six-digit numeric passcode by default. This allows you to secure your device. It does suffice for most users, but quite understandably, some people are more concerned about security. For them, a more complex passcode featuring both numerals and alphabets is a better option. This is where the importance of alphanumeric passcodes comes in.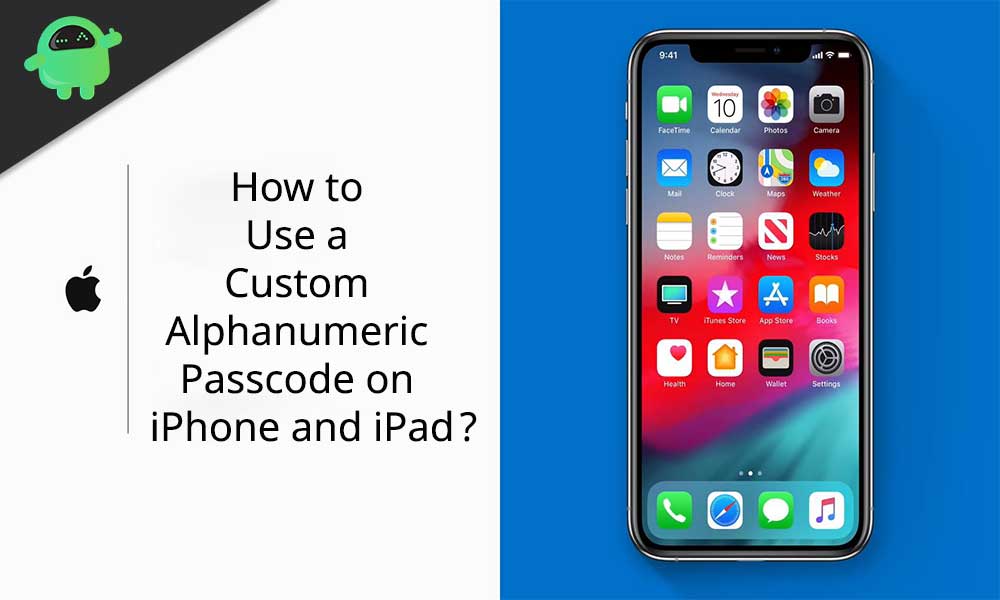 How to secure your iPad and iPhone with a Custom alphanumeric passcode
Fortunately, configuring a custom alphanumeric passcode instead of the regular six-digit numeric code on your iOS and iPadOS is a pretty straightforward process. Below we have listed all the steps you need to follow for the same.
Open up the Settings menu on the home screen of your iPad or iPhone.
Scroll down and choose the "Face ID and Passcode" option. In case your device does not support Face ID, you can choose the "Touch ID and Passcode" option instead.
Now scroll down and select the Change Passcode option. You will have to enter your present passcode before being taken to the next section.
You will now be prompted to type in a new passcode. But before that, choose "Passcode Options."
In the menu that comes up, you will be able to select from three different passcode types. Choose "Custom Alphanumeric Code."
Now, proceed to enter your new alphanumeric code. It needs to contain a mixture of alphabets and numerals. After you are finished, select "Next" in the top right corner of your screen.
When prompted, re-type your passcode in order to verify it. Now select "Done" in order to successfully complete the process.
Congratulations! You have successfully saved and set a new alphanumeric passcode on your iPad or iPhone with this.
In order to ensure that your device can only be unlocked using this passcode, you must disable Face ID or Touch ID on your iPad or iPhone. That does cost you some convenience because you will have to type in your complete passcode whenever you need to use your device. However, it is not an unfair price to pay when you need to achieve that extra level of security.
Now you can check out our Windows Guides, Gaming Guides, Social Media Guides, iPhone Guides, and Android Guides to read more. In case you have any queries or suggestions, comment down with your name along with the email ID, and we will reply shortly. Also, subscribe to our YouTube Channel to watch awesome videos on gaming and smartphone tips and tricks. Thank you.