uTorrent is one of the most famous and widely used BitTorrent clients worldwide with millions of active users. Once installed, it will help you to grab and download torrent files easily. But in the process of downloading files, the uTorrent client creates a lot of residue files which can slow down your computer. And on top of this, it is pretty difficult to remove the program completely.
This issue of uTorrent not uninstalling is quite common among Windows users, as there always remain some residue files even after the uninstallation process is finished. In this guide, we will explore step-by-step process to completely delete/uninstall uTorrent from your PC system.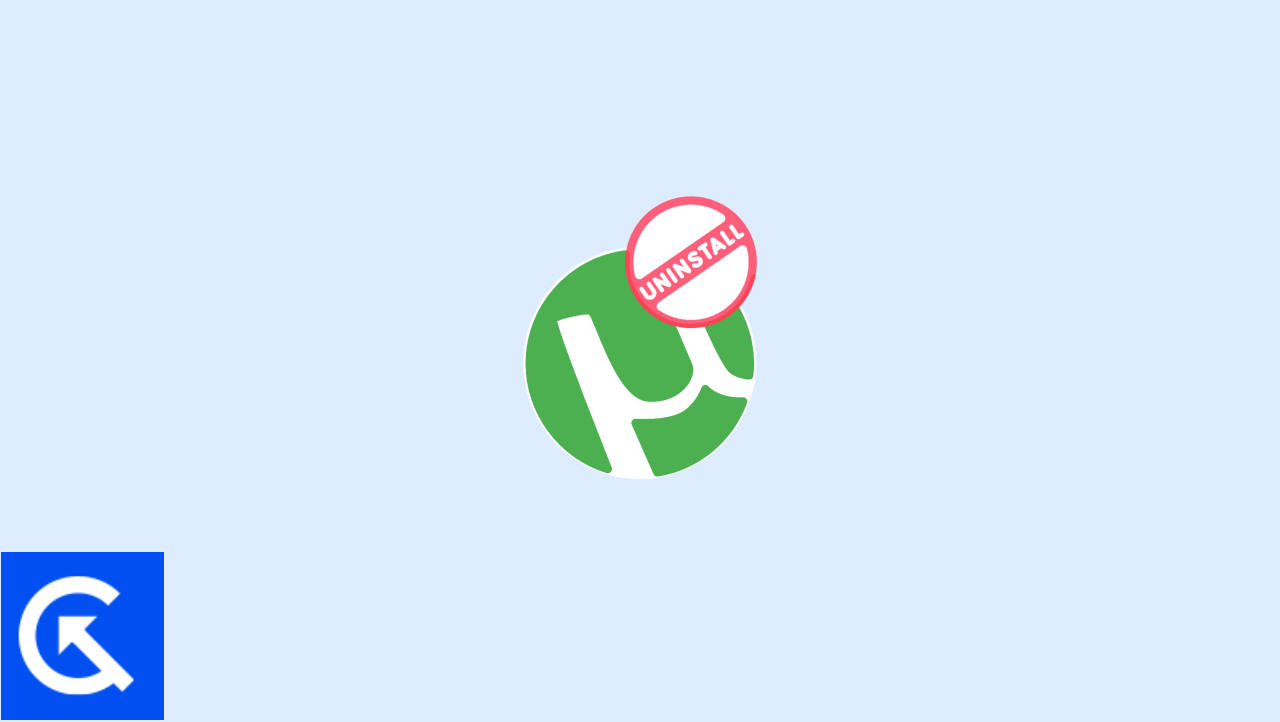 uTorrent Not Uninstalling, How to Fix?
uTorrent is a download manager tool specially designed for downloading and uploading torrent files. The program is just 2-3 MB in size, but it consumes a lot of data space in the background. That's the reason many users prefer to completely uninstall the uTorrent Client once their torrent download task is complete.
Step 1: Use Task Manager to force stop uTorrent
Type Task Manager in the search box, and open it.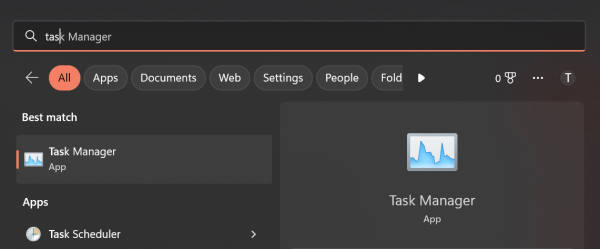 Once the task manager is open, Search for uTorrent.

Right-click on uTorrent and click on End task button.
Step 2. Uninstall the uTorrent from the control panel
To uninstall the software, you have to go to the search box of the taskbar, then type "Add or remove program".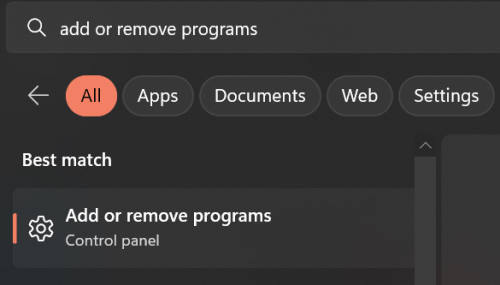 Click on the three dot menu on the uTorrent application, then the option of uninstall will appear.

Tap on the uninstall and follow the onscreen instructions.
Step 3. Delete uTorrent Folder
Job is not finished just by uninstalling the app, we have to delete its hidden folder and files as well. To delete the folder follow these steps.
Also read: Fix: uTorrent Not Showing Downloads
Open Windows C drive; there you will find View option. Inside View option, go to "show" and tap on "hidden items" option.
Now you will be able to access AppData folder. Open the folder and search for the uTorrent folder here.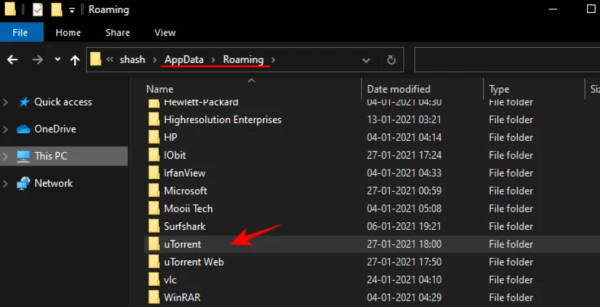 Right-click on uTorrent folder and permanently delete it by pressing shift+delete key.
Step 4. Use Registry Editor to delete the leftover uTorrent
Search for "Registry editor" and open it.
Tap on "YES" button when the system asks for confirmation.
Press Ctrl+F, and enter "uTorrent" in the search bar.
Find all related uTorrent registry files here, and delete them one by one. Please note that there will be more than one registry file.
Step 5. Delete the files through appearance and personalization
Go to Control Panel and navigate to Appearance and Personalization > Folder options.
Then, choose the tab that says "View" and check Show hidden files and folders option.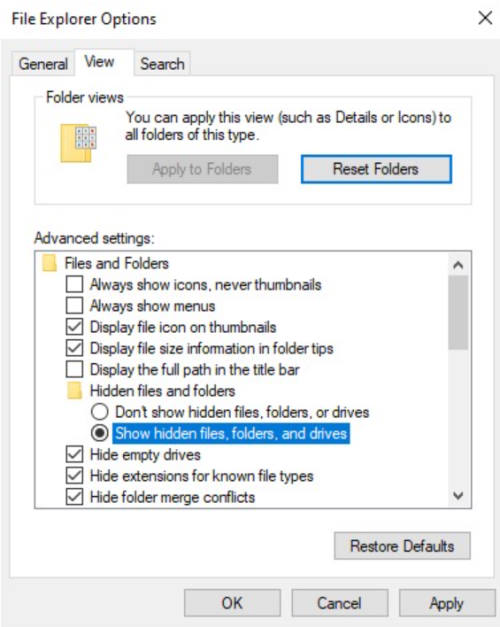 Once done, click on Apply button. Now you will be able to see all uTorrent related hidden files.
Open your C Drive again and search for "uTorrent" there.
If you find any leftover files here, delete them permanently.
Delete uTorrent using third-party application
There are some instances where uTorrent can be running in the background which makes it challenging to permanently delete it from your computer. In that case, you may take help from other third-party uninstaller apps.
Some of the best third-party uninstaller apps are CC cleaner, Regcure, and Wise Uninstaller. These apps will give you a much simpler experience while uninstalling/deleting uTorrent client from your PC.
Conclusion
This brings us to the end of this guide for completely uninstalling the uTorrent client from your computer system. Please note that the residual files uTorrent leaves behind in its uninstallation process are not harmful in nature. But if you feel otherwise, the above step-by-step procedure will help you to remove all of them. Comment down below in case you face any difficulty in the above steps.