V Rising is a beautifully crafted vampire survival game where you have to survive against others and complete several missions. The game has got quite popular because of its gameplay and amazing set of graphics. Although the game was originally crafted to run on both low-end and high-end hardware, but many users have been facing troubles with the same. For those users, you can follow our V Rising FPS Optimization Guide for Low-End PC and Laptop which will help you boost performance and increase FPS as well.
V Rising was launched in early 2022 with a focus on vampire survival and strong revolving around it. It is an open word game, so FPS and performance are really important in this game. In spite of low spec requirements from the age, some users still face difficulty tuning the game for the optimal gameplay.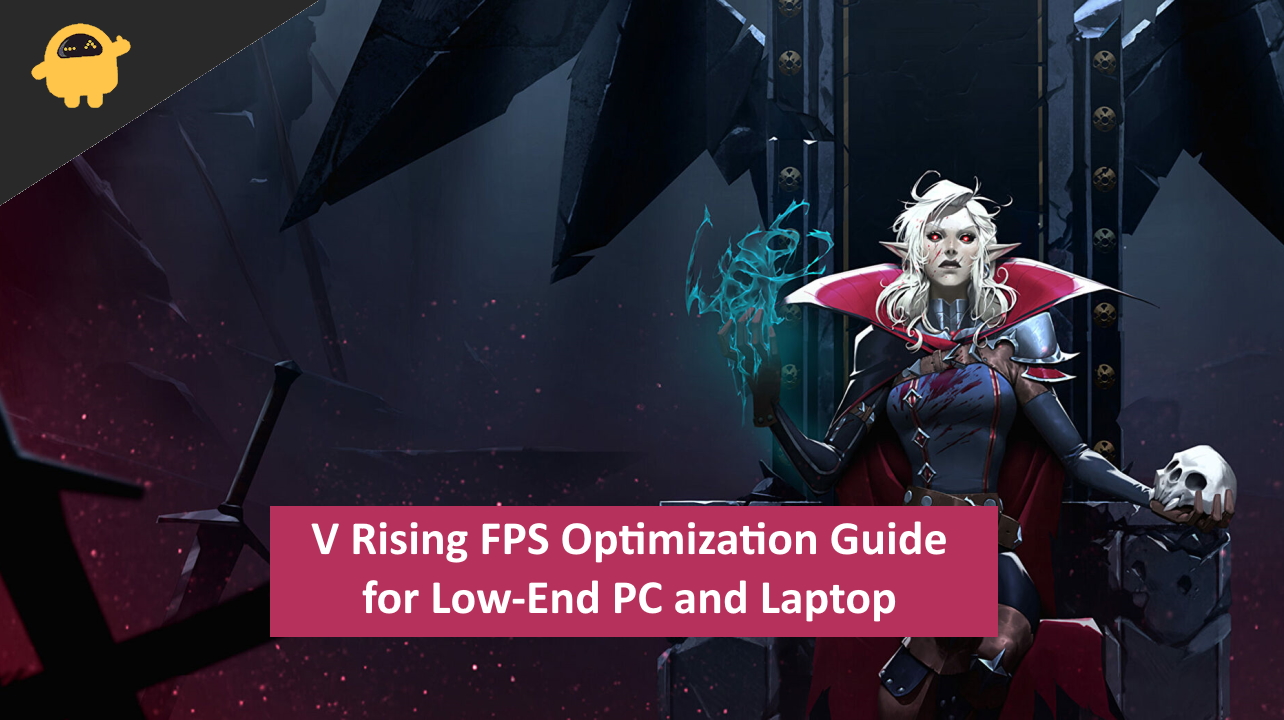 V Rising FPS Optimization Guide for Low-End PC and Laptop
V Rising is only in early access, so users have to be extra careful about game settings. As wrong settings for their PC hardware can make the game unstable and ruin the gaming experience.
Windows Graphics Settings
Windows can help auto-optimize the game for better FPS and stability in the game by taking advantage of on-chip GPU chips. In most cases, this will increase your game FPS count by more than 20% in total.
Change Process Priority
Windows allows users to set different priority for their important apps or software, which help them to better focus on productivity or entertainment. You can change the process priority to high, which will reserve maximum CPU resources for the game and will result in smooth gameplay.
Here's how you can easily change process priority for V Rising on Windows PC:
Open the task manager app on your Windows machine and navigate to running reaction.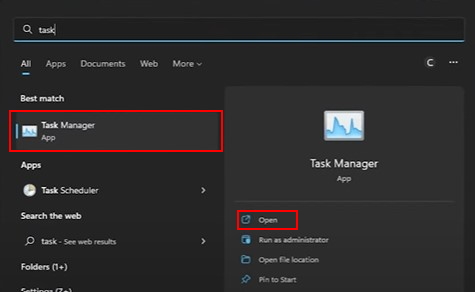 Here go to V Rising game and right-click to choose priority.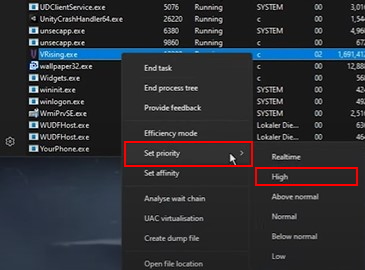 Once you have changed the priority, the game must run smoothly.
Game Graphics Settings
The game settings menu offers multiple graphic preferences that users can tune up to get the best optimization for the game.
General: General setting will include details like Quality preset and Windows mode. Please choose the following options for best performance.

Quality Preset: Medium
Window mode: Fullscreen
Quality: In the quality section, you can configure the game textures & graphics settings to boost game performance.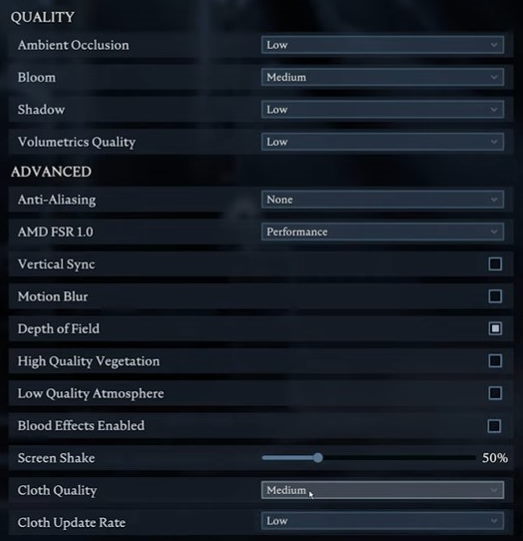 Ambient Occlusion: Low
Bloom: Medium
Shadow: Low
Volumetrics quality: Low
Anti Aliasing: None
AMD FSR: Performance
Depth of Field: Enable
Cloth Quality: medium
Cloth Update rate: Low
After changing these settings, restart the game and see the noticeable performance difference. You can also follow the below GPU-related settings to optimize the game even more.
Disable GeForce Overlay
GeForce also gives an overlay option for people who wish to record their gameplay and stream. But this option can be a massive performance degrader for people with low-end PC. You can disable this setting from the GeForce menu.
Open the NVIDIA Ge-Force experience app on your PC.

On the main dashboard page, you can disable the game overlay feature.
Configure NVIDIA Image Scaling
Imagine scaling is a feature to scale up the game o run on big screens. But since we already have assigned the game resolution settings above, we need to disable this setting.
Open the NVIDIA Ge-Force experience app on your PC.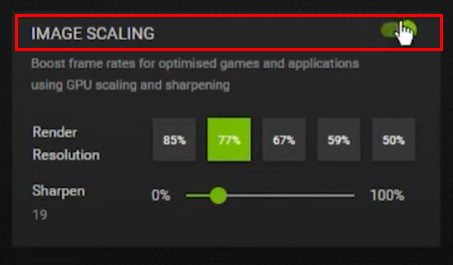 On the main dashboard page, you can disable the scaling feature.
Change Game Mode Settings
Apart from all the optimization tricks, Windows also gives us a gaming mode feature that allows users to optimize games on their PC. This can be especially a useful feature for low-end PC to optimize the game.
Open Windows settings and navigate to the gaming section.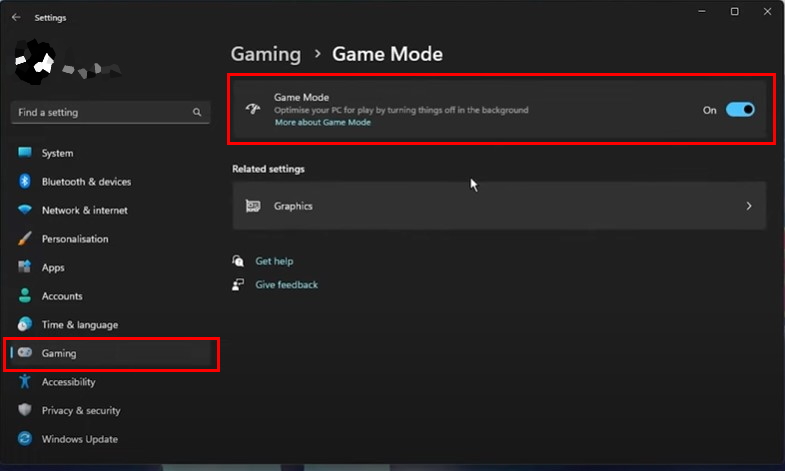 Here make sure the gaming mode is turned on.
End Resource Intensive Tasks
Many players tend to keep multiple games and apps open. This can be problematic if you have a low-end sped computer and trying to play heavy games. So make sure to end all such software before launching the game.
The best option will be to restart your PC before running any game, as it will clear the memory and cache as well.
Optimization Summary
To make things simpler, you can follow the below bullet points to optimize the game with maximum FPS and performance on your low-end PC or gaming laptop.
Ambient Occlusion: Low or Medium
Bloom: Low or Medium
Shadow: Medium
Volumetrics Quality: Low or Medium
Anti-Aliasing: None or TAA
FSR 1.0: Performance
Vertical Sync: Off
Motion Blur: Off
Depth of Field: Off
High Quality Vegetation: Off
Low Quality Atmosphere: On
Blood Effects Enable: Off
Screen Shake: 50% or below
Cloth Quality: Low or Medium
Cloth Update Rate: Low or Medium
After changing all the settings, please make sure to reboot your PC. Also, make sure to update all graphic drivers to the latest version to avoid any issues.
Conclusion
This brings us to the end of this V Rising FPS Optimization Guide for Low-End PC and Laptop. Please note that if you have a high spec PC, then you can run the game at maximum potential. But if you have a low end PC or even a medium PC, then you should stick to moderate game graphics and performance. In that way, you will be able to enjoy the gameplay without any added issues.