Valorant has taken online multiplayer combat gaming to a whole different level. Gamers fans of the Counter Strike like gameplay were instantly hooked on this new title as it maintains a similar flavor, with several new enhancements and additions in avatar abilities. To enjoy this game, you must get the RIOT client and purchase it from their store. After the purchase, you can play with anyone you want online.
But recently, some users have been getting an error message named VAN 152 error on their screen when they launch the Valorant game on their system. Some players assume they are banned from the game and are simply not playing it. But you don't need to do that if you see it too. Yes, the error message appears as a response when Riot's anti-cheat tool, Vanguard, detects anything suspicious in the gameplay. But this error message is popping up even for players who are not cheating. If you are one of these individuals, this article will help you. Here, we have listed some common solutions to eliminate the error code. So, without any further ado, let's get into it.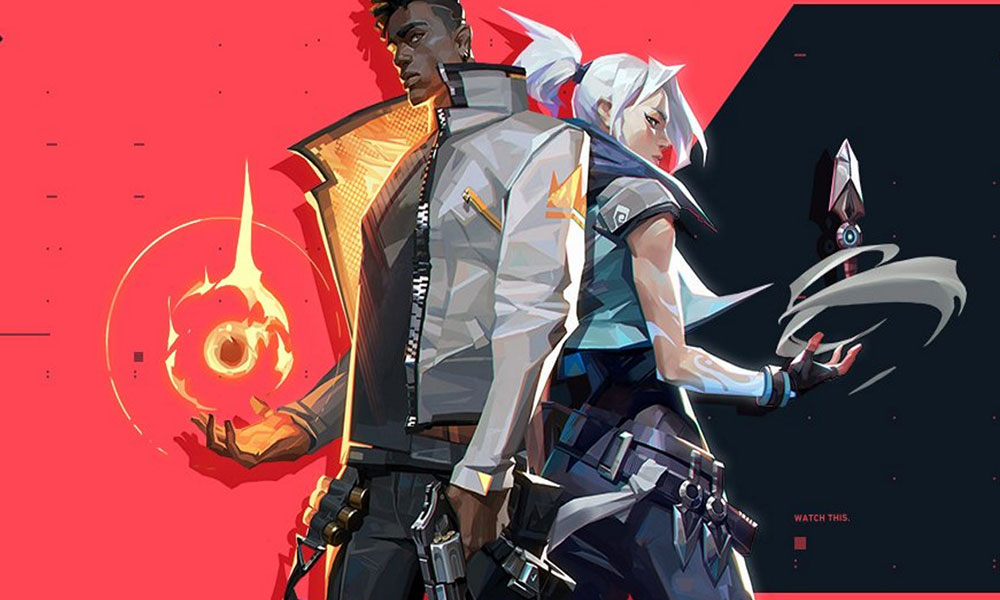 How to fix the VAN 152 error in Valorant?
In most cases, this bug blocks any player from playing the game. Most people have fixed this bug by tweaking their internet connection or uninstalling any suspicious programs installed on the computer.
So, let's look at all the solutions that have worked for users worldwide. Surely one of these solutions should be enough to eliminate the VAN 152 error code for you.
Restart Riot Client and the game:
As simple as it may sound, a simple restart can fix the most common bugs and glitches. So, before trying out anything else, first, restart your system. Whatever device you use to play the game, restart the machine, which will continue the game.
After the restart, check whether the VAN 152 error code issue is resolved. If it still pops up, try the next solution.
Reset your connection:
More often than not, the error code VAN 152 is quite common when there is network inconsistency. In such a scenario, a simple reboot or reset of the networking device is enough for the fix. Initially, it is better to reboot the network device first. If that does not do the trick, then go on and reset the device.
Rebooting the device will reboot the network connection, and no custom settings will be changed due to this reboot. To reboot a modem or router, turn off the switch to the plug point where the router's port is connected. Keep it off for a minute, then turn it on again. Remember to keep it off briefly, as it will drain the capacitors. You can even remove the cable from the power port and keep it disconnected for a minute. Now turn it back on and see if the same error occurs.
If it does occur, then now try resetting the router or modem. However, this will clear out all custom settings you have set on your network, including login information. To perform the reset, find a tiny pointy object like a safety pin or a toothpick. Find the reset button at the back of the router and use the small pointed thing to press it for 10 seconds. You will see all the LEDs at the front blinking, which means the reset was successful.
After this, set up the connection again, like you did the first time, and see if the VAN 152 error code reappears.
Check your connection:
If there is any inconsistency with your internet connection, that could be the cause of your problems. Maybe your ISP has some limitations or blocks in place regarding the game. Or perhaps your internet connection is just not strong enough.
Bring the router closer to the device where you are accessing the game. Using a laptop, you can even connect the router to your PC via a LAN cable. A wired connection is far more stable than a wireless one. You should also contact your ISP and inform them about your problem. They should be able to provide resolutions to improve your connection speed.
You need to check whether all the cables for your connection are in place. You also need to check whether you have a good internet plan. Sometimes our internet plan runs out, and we are unaware of it. So try playing other games using the WiFi in your house, and check whether they work well.
Try the next solution if it works well for other games, but Valorant still shows the error message.
Disable security application:
Ensure that you do not have an antivirus or firewall application in the background of your PC or console blocking access to certain services of Valorant or Riot. This is common with antivirus applications that aggressively block out network traffic from unknown or untrusted sources. So if you are using any such application, disable it entirely, or uninstall it from your system if it is not essential,
If this solution does not help, try the next solution.
Disable VPN or Proxy :
Valorant's Vanguard has a way of detecting any suspicious anonymous connection. Regardless of the VPN client or proxy you are using, Vanguard can detect whether the connection is authorized or unauthorized. So if you have proxy server settings for your connection or are using a VPN client while connecting to the internet, try turning it off. After disabling the proxy or VPN, Valorant should run fine on your system without the VAN 152 error.
Steps to remove proxy:
Press the Windows key + R and open up the Run dialog box. Here, enter "ms-settings:network-proxy" and hit enter. This will open up proxy settings on your PC.
On the right side, look for the option that reads "Manual Proxy setup."
Inside this setup, look for the option " Use a proxy server" and uncheck the box next to it.
Click on OK and then restart the system.
After the successful restart, open up Valorant again and check if the error occurs again.
Steps to remove VPN Client:
Press and hold the Windows Key + R buttons and open a Run dialog box.
Enter "appwiz.cpl" in that dialog box and press the enter button.
This will open up the Program and Features list. From the list, look for the VPN client that you currently have on your system, right-click on it, and select Uninstall.
After uninstalling the VPN client, restart your PC and check if Valorant works.
Check for server issues:
Riot Games developers will put the server under maintenance every once in a while to ensure they address any known bug or software issue. So visit Valorant's official website, and you should find the status of the game's server there. If there is maintenance going on, it will be displayed on the Home page. Furthermore, you can also check the social media handles of the game. These accounts will also have a new update if there is maintenance for the game.
In such a scenario, you need to wait till the issue is resolved from the developer's side. Once the maintenance is over, your friend list feature should work well.
Contact support:
If none of the abovementioned solutions worked for you, contact Valorant or Riot Games' support team for assistance. You can contact them by messaging them on their social media handles or try Emailing and calling. Well, whatever the case, they should be able to provide you with a solution to your problem.
So this is all about fixing VAN 152 error in Valorant. If you have any questions or queries about this article, comment below, and we will reply. Also, check out our other articles on iPhone tips and tricks, Android tips and tricks, PC tips and tricks, and much more for more helpful information.