Nothing Phones are the recent addition to the smartphone industry as all credit goes to Carl Pei who again came out with a new approach. Seriously when he made the announcement for Nothing Phone 1, the entire industry was impressed with the design he adopted here. Because till now other companies trying to add some more value to existing designs, but Carl Pei introduced a phone with a transparent back where the back seems the coolest thing. The White colors seem a tempting choice for numerous users.
Apart from the design, Nothing Phone 1 has also proven perfect in processor, camera, and battery life. But somewhere there is inefficiency with a camera and rest things. , they fixed that by releasing Nothing Phone 2, and from so people were happy with getting the typical handset experience. Unfortunately, a few last reports say that some Nothing Phone 1 and Phone 2 users facing Vibration and not working. So, here we will help you to fix it on your end.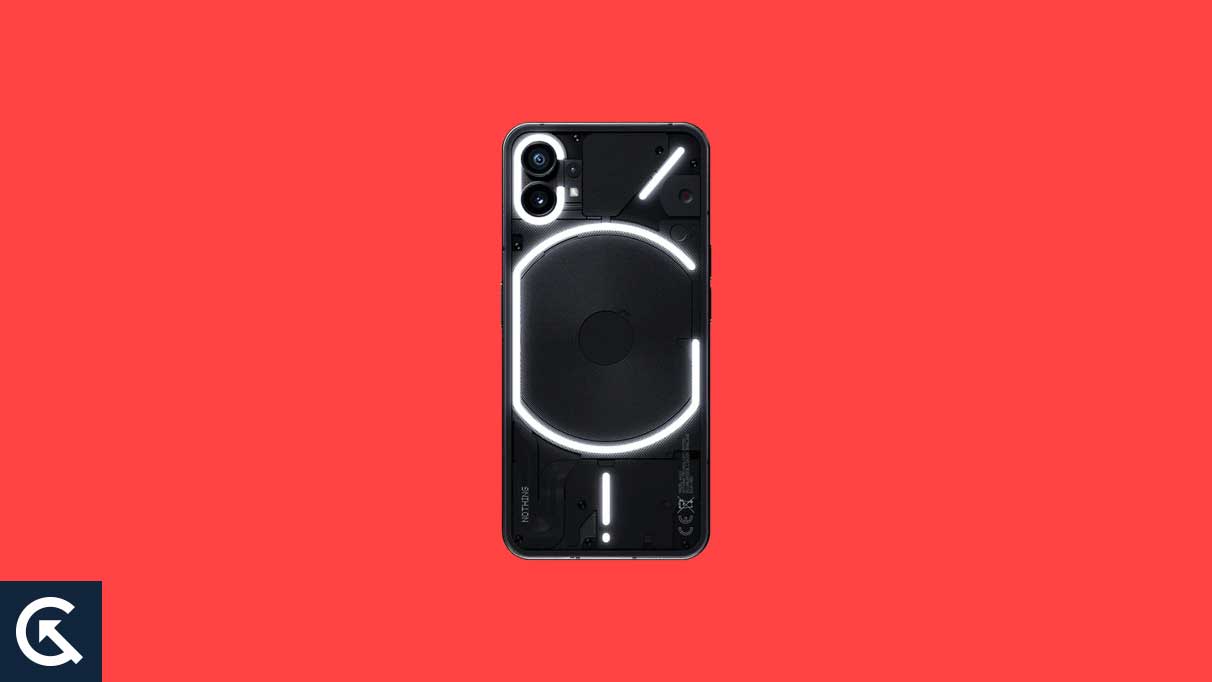 How to Fix If Vibration Not Working on Nothing Phone 1 and 2
In any phone, the Vibration mechanism plays a vital role as it seems to be a potential component in alerting the phone user. Mostly, every user focused on the vibration sound profile on their Nothing Phone. But In case such an alert function stops working then it would be difficult for users to get the complete experience from such a planned phone. Certainly, the Vibration function is that even a keypad smartphone offers such functionality. But don't worry; it might be possible the problem is from the user's end.
As of now, we tried to figure out different user experiences where we found that most users have some mistake that results in error. I agree there might be some deviation from developers but as a potential, we can only request them. Unfortunately, we have seen that developers have not responded to this error. Subsequently, it came out with the result that there may be an outdated software version, mistakenly choosing the wrong sound profile and similar things. So, let's check them all and fix the issue.
Look for Vibration Settings
The foremost thing you should check is what Vibration settings you have opted for on your Nothing Phone. In case you mistakenly choose the wrong vibration settings then until you get back to the default settings, the error will continue. For this, As a prior thing, you should look for your Nothing Phone's Vibration settings and set them to factory values. If don't know how to set the correct vibration settings then follow up the steps given below.
On your Nothing Phone, Open Settings.
Then look for Sound & Vibration.
Next, tap on it and get vibration settings for significant tasks such as calls, notifications, etc.
Now Enable them all or as per your preference.
That's it; Vibration settings are defined to default values.
Restart Your Phone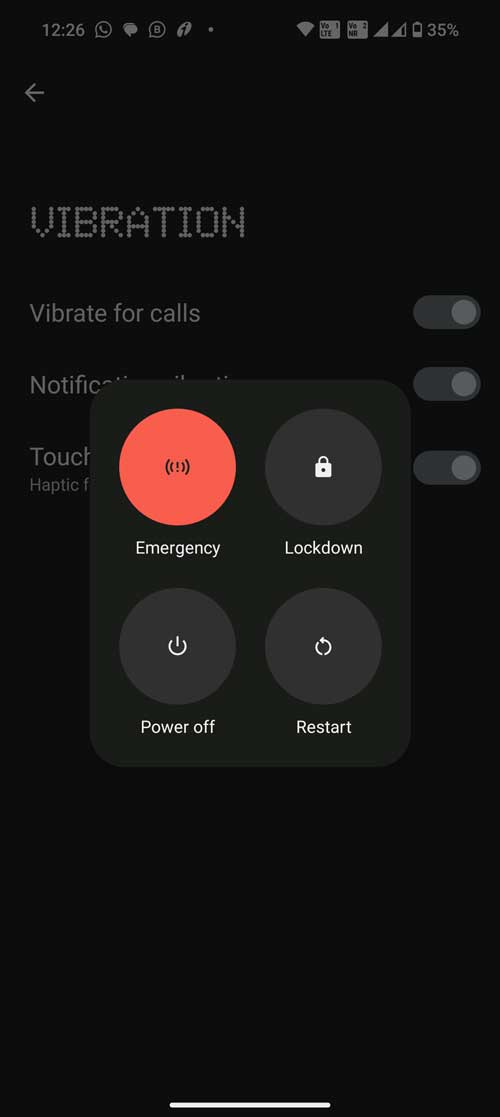 The next thing you should do to get the error fix is restart your Nothing Phone. As above, you have checked whether Vibration settings are enabled or not. Even after this, the problem still continues which means you should check for the phone's functioning. Many times, the Nothing Phone loses its capacity to work with default programs. We are expecting the same this time, too, so as a second thing try restarting your device and check whether the problem is resolved.
Check for Software Updates
As we have above software updates could be one of the major reasons for Vibration not working on Nothing Phone. At this point if you are facing the same problem that means you should check for further updates for your phone and then download it to fix the error. Usually, such phones automatically update the phone but In any case you are having difficulty then you can follow the steps given below.
Open the Settings on your phone.
Then head to the About phone section.
Next, tap on software updates.
Following this, the phone will look for the latest available updates.
Now, download and install the update (if any).
Lastly, restart your phone, and you are done.
Uninstall Third-party Apps
When everything has been done, especially the software update, and even after that, the problem continues to be there. It means any third-party app installed on your phone creates an issue. For sure this stops the phone from doing a vibration function. In such matters, you should uninstall or disable such third-party apps. We recommend you uninstall such apps, as it would completely wipe those corrupted apps. If don't know how to uninstall them, repeat the steps given below.
Launch your Phone Settings.
Scroll down to Application Management.
From there, look for third-party apps.
Then Tap on it and hit the uninstall button.
Do repeat this process for every third-party app.
That's it; In this way, such Third-party apps will Uninstall.
Besides that, the last thing that can save you is resetting the device to factory state. However, doing this leads to wiping out your complete date and settings. But it is the last resort to fix the problem. Alongside this, do raise a help request to know the exact cause behind this error. More likely, I hope most of the Nothing users find their solutions. Even after that if any user has a query then ask them all below.