The isolation time brings the interaction between two people or a group of people digital way. The business conference, team meetings, board meetings, and client discussions are possible through the help of video calls.
If you are using Cisco's Webex Meetings for any conference calls, social events, business meetings, or client calls, then a virtual background feature can help in maintaining professional decorum.
It is unlikely to have proper background during the video call conversion at home or places outside your home. Cisco's Webex Meetings provides a custom virtual background to make or join a video call without any hesitation. It helps when you need privacy during a call, messy room or does not want to know others about your location. Let's how we can use this feature in Cisco's Webex Meetings.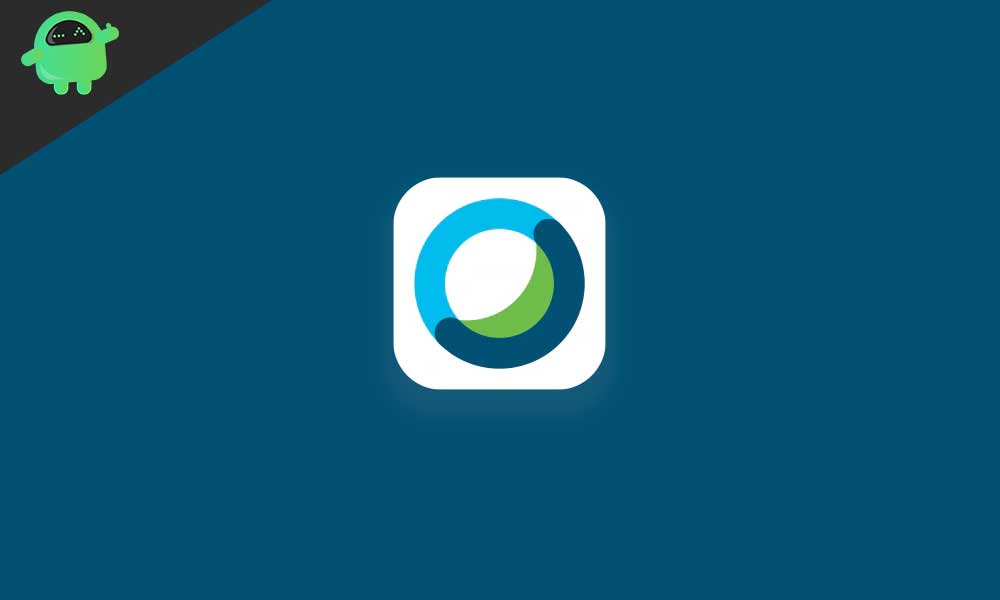 How to Use Virtual Backgrounds in Webex Meetings on iPhone & iPad
The primary requirement before jumping on the steps of using the virtual background, you must download and install the Cisco's Webex Meetings app on your device. And make sure that you are log in to the system.
Open the "Webex Meet" app on your iPhone or iPad.
If you are joining the meeting, then tap on the "Join Meeting" button and enter the meeting number or URL to join. For starting a new call, sign in by the credentials.
Once you are on the main menu of the app, swipe left to visit the next screen.
Tap on "Start Meeting" and on the next screen tap on "Start" to begin the conference call.
On the next screen, tap on the red video icon at the end of the screen. There are two options "Start My Video" and "Virtual Keyboard". Tap on "Virtual Keyboard" to mask your video.
You will see some background already which you can select. If you want to add an image from your photos as a background, then you can add by tapping on the "+" sign. You can tap on the "Blur" button and blur your background. After every change applies, you can tap on "Start My Video" to begin your call.
Only a few steps and you are all set with your virtual background on a video call.
Webex provides the best virtual background experience if you have uniform lighting with a green screen. In green screen, it gives good results that's what streamers use to mask the background.
It differentiates the green screen background and you to mask the background better. If you do not have a green screen still there is no problem unless you are not moving that much.
Webex also provides you to apply Snapchat filters with your snap camera. It is easy to share your iPhone or iPad screen with members who are attending the minutes. It's simple, quick to share, and benefits when necessary information required to share with the members like presentation, collaborating, chart explanation, etc.
The competitor Zoom provides the same kind of feature of masking the background. The only condition is you need to access it on PC or Mac. Webex provides a blur tool that is lacking in Zoom. Apart from this, there are no time limits for 100 Webex participants call that is free now.
I think this may help you to mask your video call background on Webex. Let us know how you use virtual backgrounds on Webex meetings. Share your thoughts in the comment section down below.