Samsung has entered the competitive market of OnePlus, Xiaomi, and Realme by launching the Galaxy S20 FE (Fan Edition). This device offers the necessary phone performance at an affordable price. To compete against this Chinese market, this year Samsung launched the Galaxy S20 FE smartphone, thanks to its features and hardware.
Having that said, due to some issues S20 FE is reported to have issues with its volume buttons. We can also see users complaining about the issue in the Samsung Community itself. There might be various issues that can cause the problem, and we will be going through them in this article. We will try to fix the Samsung Galaxy S20 FE volume button issue in some easy steps.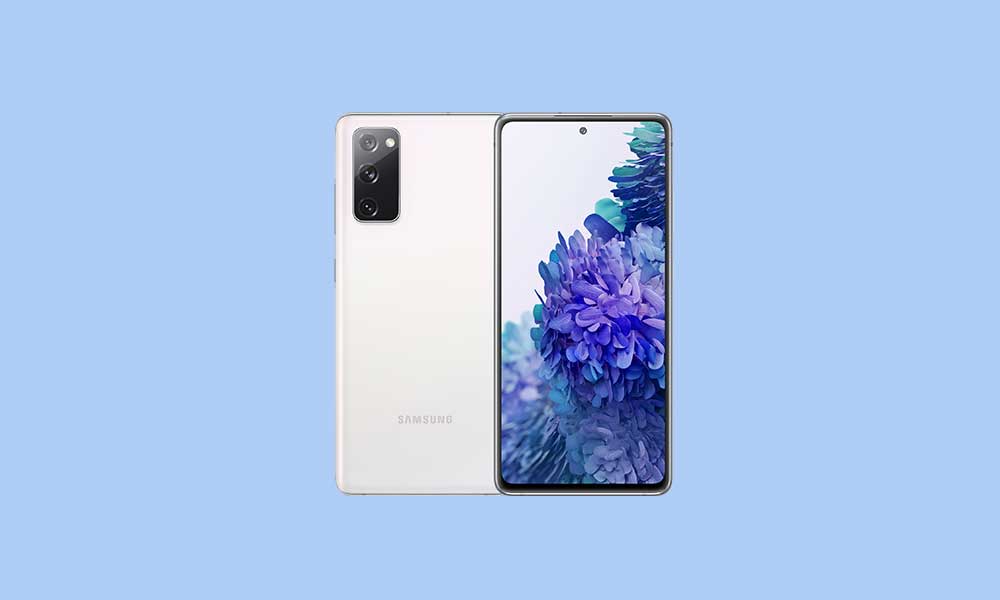 Samsung Galaxy S20 FE 5G Volume Button Not Working: Possible Reasons
Nowadays, hardware issues are not always caused by actual hardware faults. As companies keep updating their smartphones, sometimes a buggy software update can cause hardware to stop working. However, there are still chances that the issue is does it generally not happen. In this article, we will look at mostly the software issues you can fix yourself.
How to Fix the Samsung Galaxy S20 FE Volume Button Not Working?
Fix 1: Restart Your Phone
Restarting a device that is not working properly is a fix that we are doing for ages. Be it our phones, TVs, or any other appliances; we prefer to restart them first to fix any issues. The same will go for the S20 FE, which can even fix the issue. Although your volume buttons are not working, you still have the power button alive. So, simply long press the power button till the power menu appears. Then tap on Restart and wait for your device to restart.
Once your S20 FE is restarted, simply press the volume buttons to check if they are working or not. If they are not working yet, please follow the next steps.
Fix 2: Check If The Media Control Is Turned On Or Not
The Samsung Galaxy S20 FE comes with an additional setting that allows you to enable/disable the default volume button behavior. In short, you can turn off the option if you do not want to use volume buttons for audio controls. There might be chances that you or somebody else have disabled the option that is causing the problem right now. You have to enable the option again in order to get back the old volume button behavior.
Here's how to do it:
Open the "Settings" app on your phone.
Now tap on "Sounds and vibration > Volume."
Once a new page opens, Enable the "Use Volume keys for media" option.
Once done, press the buttons and see if you can change the volume.
This method should work fine and fix your issue. However, if it doesn't, go through the next solutions.
Fix 3: Check If The Issue Is With A Software Bug
As we have already discussed, a broken company update can sometimes ruin your device. However, there is a way out to check if the issue is with the software update or not. You have to go to Recovery Mode of your phone and see if the buttons are working.
Here's how to open recovery mode in Galaxy S20 FE:
First, Power off your device from the power menu.
Once it shuts down, press the "Volume Up + Power" buttons together for some seconds.
Now a new page will appear, that is, the Recovery page. You can now navigate up and down with your Volume Up or Down buttons.
If you can navigate, or the device is booted to Recover mode, the Volume buttons are totally well, and it's a software bug. In this case, check and download the latest software update from settings after booting up normally.
However, if you do not see the recovery options or the device boots up normally, then there might be other solutions that you have to try.
Fix 4: Factory Reset Your Phone
Remember that you cannot get your volume buttons to work till now, so you should try doing a Full Factory Reset can help. Although Hard Reset is much more powerful, and you have checked for software updates and didn't find any, performing a reset from the settings can help.
Below is the step-by-step guide on how to Factory Reset your S20 FE:
Open Settings on your phone and find "General management." Tap on it.
Now tap on "Reset > Factory data reset."
Once a new page opens, again tap on the "Reset" button. A new page will appear again.
Now tap the "Delete all" button and wait for your data to be deleted.
Resetting your device will help delete unused cache, tokens, or some other bugs that can help you fix your volume button issue.
Fix 5: Check For Any Physical Damage
If any of the abovementioned solutions didn't work for you, the only thing you can do now is to check for any physical damage to your volume buttons. Although this is not normal, sometimes a drop or any other foreign object can damage the button, along with the circuits. So, it is preferable to check for any visible physical damage. If you see any physical issues, feel free to visit the Samsung Service Centre for further assistance. They might even fix your device without actually changing physical parts. So, visiting the Service Centre is a must to analyse the actual issue and solve it.
Conclusion
In this article, we have discussed all the possible issues and solutions that can cause the problem. The Samsung Galaxy S20 FE is a flagship phone and it is quite impossible for it to have any physical damage. However, visiting the Service Centre can help a lot if you cannot fix the issue yourself. Keeping everything in mind, you can either contact their support for further assistance or take help.