Call of Duty franchise has been known for first-person shooter action video games that include rich graphics, wide map area, operators, online battle royale multiplayer experience, many weapons, and more. As an online multiplayer title, several players want extra assistance from scripts or programs while aiming or detecting enemies. Though it's one kind of hacking purpose, you can use the COD Warzone 2 No Recoil Macro Script for Logitech or Razer mice.
Well, the 'No Recoil' feature basically prevents the mouse movement after detecting the crosshair and helps to aim players. The best part is that the recoil doesn't display on the screen. As plenty of players use this script to get an edge over other players which is also considered as aimbot or wallhack or Godmode, the script works better than other high recoil gun scripts. Another advantage of the new no-recoil macro script is that it can't be detected easily.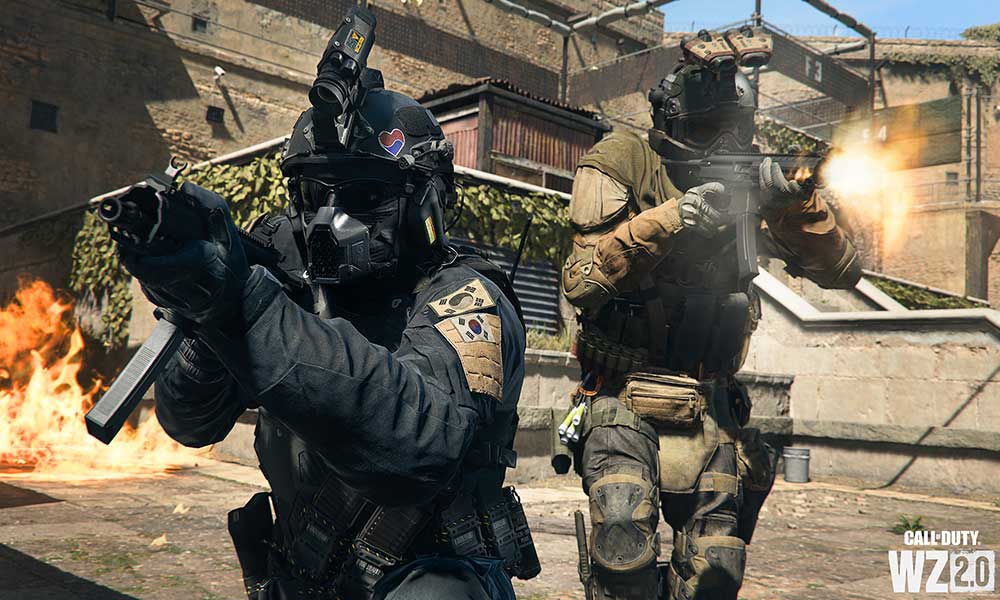 COD Warzone 2 No Recoil Macro Script for Logitech, Razer
Obviously, you'll have to pay premium charges for the one-time or periodically to be able to get the customized script. Each website offers different levels of scripts depending on the Warzone 2.0 Seasons like Season 3 or Season 5. These sites claim to get an undetected and secured script for your game that doesn't interfere with the installed game files, smooth no recoil feature that doesn't shake the screen, works with any DPI & Field of View, is easy to use, and more.
They generally don't take the no recoil macro script seriously because if you're a pro player or streamer and use such scripts for a longer time, both the followers & enemies will get noticed up to some extent. As a result, several players might report it to Infinity Ward or Activision to take a closer look at your gameplay activities. Thus if you are found guilty or suspicious then your account may get banned for a lifetime. If you are already in Call of Duty Warzone or Warzone 2.0, you should know that Activision hates hackers.
Though your script and overall screen presence don't look suspicious, whenever you use the no-recoil script in the gameplay, it'll look fishy. The way you aim & kill enemies with ease than the standard players in Warzone 2.0, it'll raise questions about your pro-level skills and presence of mind. Obviously, a normal gamer or even a pro gamer does have some flaws or enemy crosshair detection issues in some cases. However, using the script will reduce mistakes and slow approach.
So, if you want to improve your skills in Warzone 2.0 and not a streamer or esports pro player then you can choose powerful macros. Players will also be able to get scripts for more weapons, improved accuracy of spray, mega kills, almost guaranteed victory, and first place.
Websites That You Can Buy for No Recoil Macros in Warzone 2
This COD Warzone 2 No Recoil Macro Script is compatible with Logitech, Razer, Corsair, Bloody, etc mouse brands. You can check out a couple of websites from where you can buy the script with user manual and customer support.
Warzone 2.0 Season 3 – Royal Coders (14,47 €)
Warzone 2.0 Season 5 'Operation Monarch' – CSMacro ($15)
No Recoil Pro ($8.6)
Legit Helpers ($14.99 – $359.99)
Can I Get Banned with No Recoil Macros?
Yes! Technically. As we've already mentioned above, even though the software or macro script is undetectable on the game screen, COD's anti-cheat software Ricochet is gradually improving day by day to detect suspicious activities and the dedicated team members review the gameplay precisely. If you are found guilty of having any script or cheat hacks then your account will be banned for a lifetime. Mostly Warzone 2.0 players report suspicious persons' accounts if they find anything fishy.
Whereas no software and macro is undetectable to be specific. But with the improved scripts, the chances of getting detected are quite minimal these days unless you exploit the script publicly by mistake or consistently win in first place by hunting down all other players which becomes hard to believe. Some websites also claim that most game macros are undetected for a few years with continuous updates which seems a good approach. However, we can't guarantee you on this segment.
Luckily, some websites offer better macro scripts with the help of their macro engine software that never pops up and never directly interferes with the game files in the background. Such scripts only work with mouse software and almost 99% of the anti-cheat software can't detect the same. Playing COD Warzone 2 with No Recoil Macros is the safest way of 'Cheating' as far as we know until now.
That's it, guys. We hope this article was helpful to you. For additional queries, you can comment below.