Instagram has over 2 billion monthly active users, making it one of the fastest-growing social media platforms. In addition to the increase in user accounts, Instagram's reputation is deteriorating due to increased spam accounts. But, there's one issue that has been occurring since the recent patch update i.e., We Limit How Often You Can Do Certain Things on Instagram, and that's the reason why we are here. In this article, we will help you resolve this problem, so let's get started with the guide.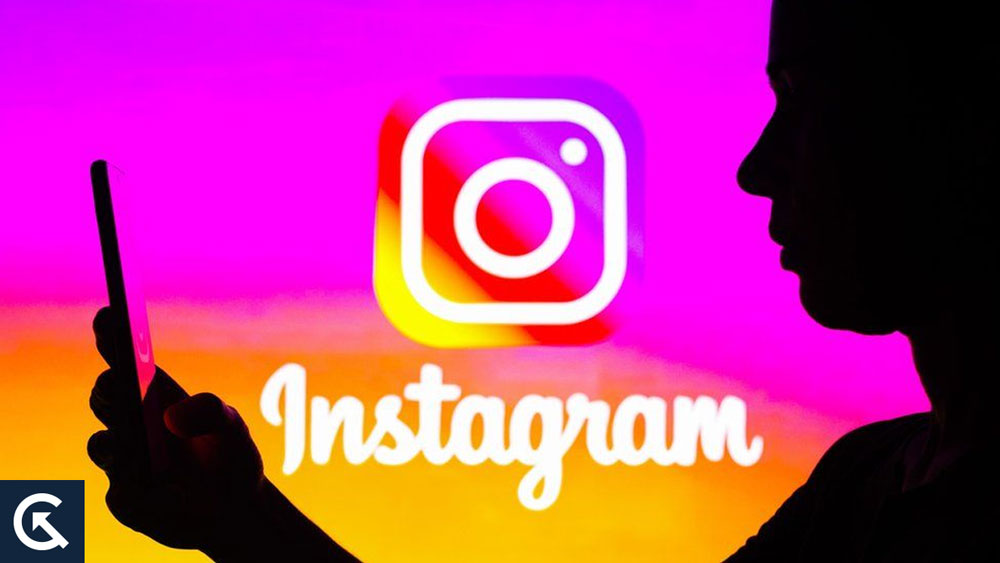 What Does The "We Limit How Often You Can Do Certain Things on Instagram" Message Imply?
You may receive a message from Instagram indicating that your Instagram account has been flagged for suspicious and unusual activity. Through your recent activities on your Instagram account, you violated Instagram Community Guidelines, which is why you received the message. It is possible for your Instagram account to be blocked if you continue to engage in forbidden activities.
You are implementing Instagram's guidelines and improving the user experience as well as its credibility by restricting your activities. Instagram allows you to report unusual behavior if you believe you did not perform any that warrant a warning message.
What Are Instagram's Limitations?
In order to prevent spamming activities on Instagram, there are some limitations for global users. You may be considered a bot account or spam if you suddenly follow 500 users in an hour. We've compiled a list of all of Instagram's limitations:
Post limit.
Delete post limit.
DM limit.
Follow limit.
Unfollow limit.
Like limit.
Tagging limit.
Comment limit.
Like limit.
Hashtag limit.
Highlight limit.
Caption character limit.
How to Fix We Limit How Often Instagram Error
So, here are some fixes that have the potential to resolve the error message on Instagram that say You Can Do Certain Things on Instagram:
Fix 1: Sign Out of Instagram
It is a good idea to sign out of Instagram and sign back in again to try and resolve the account restriction issue. Eventually, this will enable you to reset your account settings, resulting in the restriction being lifted. Besides clearing any temporary glitches, it will also remove any restrictions caused by temporary glitches. Furthermore, it will delete any cookies or information related to your account that is stored on your computer. Therefore, it will be able to troubleshoot the issue. You can sign out of Instagram by following these steps:
Tap on your Profile on Instagram.
Thereafter, in the top right corner, tap on the Menu icon.
Afterward, hit the Settings options.
Finally, tap on Log Out "account name" at the bottom of the screen.
If the restriction is still in place, sign in to your Instagram account by entering your account information again.
Fix 2: Unlink the Instagram Account From Other Platform
It is possible that your Instagram account will be restricted if you have linked it to any other account, such as TikTok. There have been many complaints about this issue on Instagram. It was found that removing any linked accounts from their Instagram account removed the restrictions in these cases. Here's how you can remove any linked accounts from your Instagram account step-by-step:
Tap on your profile on Instagram.
In the top right corner, tap on the menu.
Then tap on Settings.
Click See More In The Accounts Center, which is located under Accounts Center.
Under Accounts Settings, tap on Accounts.
Once you have selected your linked account, tap on Remove.
Fix 3: Report It to Instagram
You may also contact Instagram's user support to remove the trouble message. It is best to seek help from a user support service if you see the message but doesn't know why it occurred. It is possible that the error was caused by a glitch in the system or any other problem that occurred on their end. So, don't be afraid to contact user support and get your questions answered. There's nothing to worry about; the process is fairly straightforward. Nevertheless, Instagram's response time is not consistent. In order to contact Instagram's support team, please follow these steps:
At the top-right corner of your Profile, click on the Hamburger icon.
Click on the Help under Settings. In the next section, you should see a link for Report a Problem.
Here you can explain what happened to your account and ask why it isn't working.
If you are submitting your answer, please include a screenshot as well. I hope Instagram will get back to you as soon as possible.
Fix: 4: Change Your Account Password
Your Instagram account will be suspended for at least 24 hours if you have been liking random posts all day and have crossed the limit. It has been reported that changing the Password of an account has proven to be beneficial in such cases. You might find that your daily limit has been increased when you log into your account with a new password. Follow these steps to try it out for your account:
On your profile, click Settings.
Under Security, you'll find a Security option. You will find multiple options when you click on it.
In the Login Security section, select Password as the first option. When you arrive at the new page, you will be prompted to enter your current and new passwords.
You will be logged out of your account when you enter your current and new passwords. If you log into your account again, you can use all the features without any restrictions.
Fix 5: Remove The Post, Story, or Reel That Causes The Limitation Notice
It has now been explained to you what things you should avoid posting on Instagram and what Instagram's restrictions are. You may need to inspect your account and see if you have posted Reels or Stories with prohibited content.
You should also check if you are following and unfollowing more than 300 hundred people per day and if you have posted about 1K likes per day. The most important thing is to check if there are any Instagram Rules and limitations that you have violated.
You must remove the culprit once you have discovered it as soon as possible. It does not necessarily remove your account prohibition but allows you to access it. If you do not post forbidden content, you can at least shorten it to 24 hours (as long as you don't post prohibited content).
Fix 6: Create an Instagram Backup Account
Creating a backup account may be a good idea if none of the above methods work. You might encounter this issue regularly if you are an active content creator with lots of content to post. If possible, separate your content between two accounts to avoid getting blocked. You can create one account for your beauty reviews, for example, if you are a beauty & lifestyle blogger. One account for sharing your day-to-day life, and another for sharing your experiences.
So, that's all we have for you on how to fix the We Limit How Often Instagram error message. We hope that you find this troubleshooting guide helpful. In the meantime, comment below and let us know if you have any doubts or queries.