Of the things ever built by mankind, the internet is considered the vastest source of information and data. It is a massive collection of unstructured data that is difficult to collect manually and even complicated to harvest automatically. Thanks to technological advancement, many techniques and tools have surged to allow for proper collection and conversion of data used or needed by businesses. These days, one of the novel techniques that many businesses adopt is web scraping. It follows the typical process of extraction, transformation, and reuse.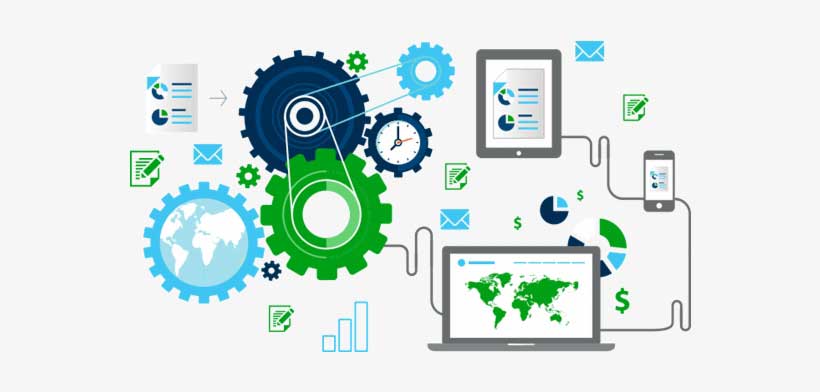 Meanwhile, scraping processes are normally written in languages like Java, Python, Node, or Ruby. This indicates that expert programmers are required for the development and evolution of the subject. Even to use them appropriately. Now, thanks to the availability and relentless efforts of some software companies, many tools have been designed to enable people to scrape web items to their respective needs. Therefore, it makes a lot of sense to have a handful of ideas of the statistics revolving around the subject, the skills involved, and more importantly, discuss the functionality.
Web Scraping Statistics/Facts
Taking a quick peek into some statistics confirms the importance of web scraping. As obtained from LinkedIn in 2018, the top 10 industries with the highest demand for web scraping skills include computer software, information technology and services, financial services, internet, marketing and advertising, computer & network security, insurance, banking, management, and consulting online media. Others include construction, consumer goods, defense & space, staffing & recruiting, hospital & health care, education management, nonprofit organization management publishing, pharmaceuticals, and many others. Not only that, while most jobs requiring it are tech-oriented, some non-tech jobs too require web scraping skills. These include HR, marketing, business development, sales, and consulting.
Importance of Web Scraping Skills
Web scraping has become an essential skill to acquire in the digital world of today. And as a matter of fact, big data is fast becoming pretty easy to access than before, thanks to the help of machine learning, big data analytics, and artificial intelligence. Thus, web scraping automation tools are smart and popular so that anyone can use them to empower their business. Again, python is not the only language to learn to have a handful of understanding of what it takes. Others like Octoparse, scrappy, Luminati, and Moxenda are equally applicable and may be a good option to start with. For instance, Octoparse is a sleek and powerful software that makes web scraping effective for most people. It doesn't matter whether or not you have coding experience or skills.
Functionalities:
Admittedly, we cannot exhaust the benefits of reliability and proficiency offered by web scraping. Meanwhile, some of the top reasons why anyone would learn about web scraping, its skills, and use it for their respective needs are:
With technology, it is easy to extract data

Innovation is moving at the speed of light

Web scraping provides better access to the company's data

It offers lead generation to build a sales machine

Guarantee of unlimited marketing automation

Better use and application of SEO
Bringing tech stack at play into context, there are so many tools that can be used for web scraping. However, considering JavaScript under a large umbrella, the following libraries would help: Node and Cheerio.
Features of an ideal web scraping software
Companies that design web scraping software makes use of reliable software that can extract a large amount of data and information. Thus, some of the unique features are:
Complete extraction of data

User-friendliness

Extraction from any website
Conclusion
There are several viable web scraping tools and they are considered because of their ability to parse service, accommodate flexible API, geolocated proxies, and real-time scraping. Wintr serves the same purpose. Generally, its power resides in its ability to develop and transform most of today's business applications. Many companies use it purposely to enhance their operations and make informed decisions. Web scraping is an incredible technology that constantly fueling the business solutions of the morrow years. Due diligence to understand the requisite skills and functionality would make the dream come true.