In today's world, Ops on Me, Fr is usually slang social media influencers use to present their opinion on ongoing operations. So, in case you want to know more details about this slang, make sure to read this guide until the end. Therefore, let's get started with the guide.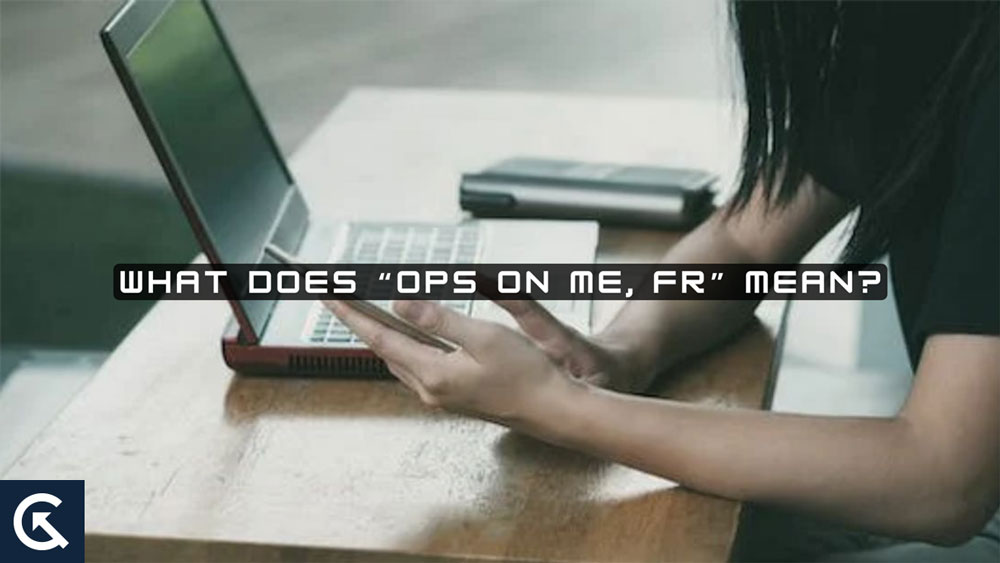 What Does "Ops on Me, Fr" Mean?
It is essential for you to understand what "Ops on Me, Fr" refers to, a term used in urban communities and spread to broader online forums; emoji is an internet slang phrase with a long history in urban communities. Let's break it down to understand what it means.
The word Ops stands for Operations, a term commonly used in street and gang cultures to describe rivals. In social media, people often describe their opinions as Ops. As a result, people often include the word Ops as a part of their posts, which means they are accepting their opinions.
#1. Individuals or Groups
It is important to note that Ops does not necessarily refer to an actual enemy in this context. In other words, it could refer to anyone or anything someone wants to confront or challenge.
Assigning personal responsibility to the phrase On Me is indicative of personal involvement or involvement in the matter. By making this statement, the speaker implies they are willing to confront the situation or individuals in question.
In communication, Fr is used to emphasize sincerity or genuineness and is often abbreviated as for real or for real. Speakers use this expression when conveying seriousness about their statements or intentions.
In combination with these elements, Ops on Me, Fr can be understood as a statement of readiness to meet challenges head-on, emphasizing their genuine intent to do so.
#2. Usage And Context
Often used in online discussions, social media captions, comments, and messaging platforms, Ops on Me, Fr is seen in comments and captions. There is a wide range of usage depending on the context and the individual. Here are a few scenarios in which you might hear this expression:
Online Gaming: When overcoming a challenge in a game or facing other players, people use this phrase to show their determination.
Social Media: It is a way for influencers and content creators to announce that they are open to criticism and obstacles.
Personal Life: People might use the phrase in their personal conversations as a way to demonstrate their commitment to resolving conflicts or standing up for others.
However, the phrase does not always imply physical confrontation or violence, even if it converts a sense of bravado or assertiveness. In order to understand the phrase correctly, it is essential to interpret it in the context of the conversation in which it appears.
From Author's Desk
Ops on Me, Fr has become an increasingly popular phrase in online conversations, representing someone who is willing to face challenges head-on and who will make an effort to handle them. Anyway, that's all we have for you about What Does "Ops on Me, Fr mean? It's our hope that this guide has helped you. In the meantime, if you need more info regarding this slang, comment below and let us know.