When it comes to purchasing new and budget televisions, most consumers look for a good and reliable brand that offers the best quality pictures, super Loudspeaker, better build quality, advanced features, and much more. However, consumers often find themselves engrossed in a sea of options from a variety of brands. One such brand that has steadily gained huge popularity in the television market is Hisense.
However, the majority of consumers questioned who makes Hisense TVs and whether the brand should be considered when looking for a good and reliable television. Don't brood – you're not alone. In this article, we will let you know who makes Hisense TVs and is this brand good and reliable for those who are looking for a budget and best-quality televisions. So, without further delay, let's get into it.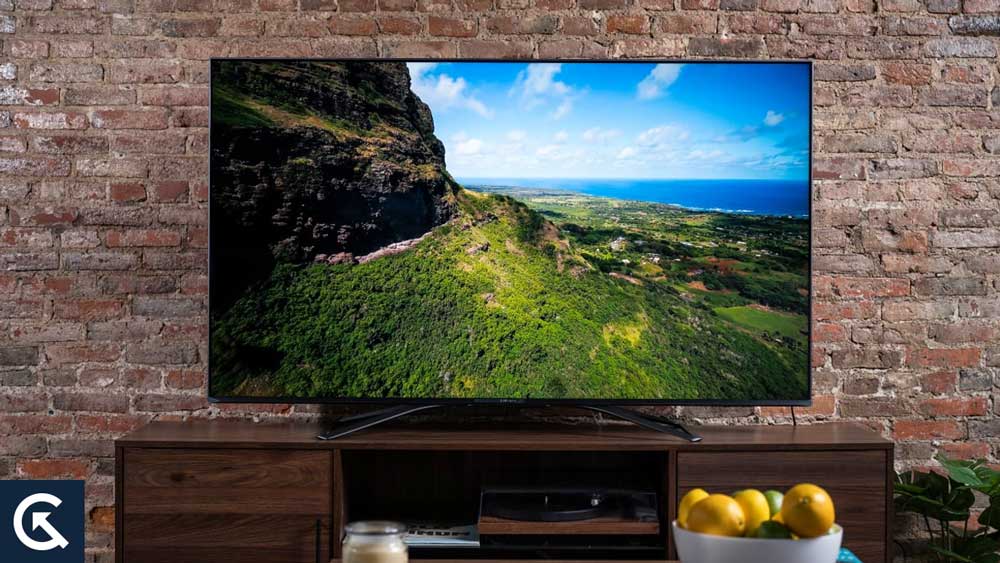 Who Manufactures Hisense TVs?
Considering that the information accessible can be very complex, and not everyone knows about the company that makes Hisense TVs. Hisense is the most popular brand that manufactures various electronic gadgets, including televisions. However, most consumers believe it's privately owned and operated, but it's not true. Apart from this, consumers also state that LG owns most of the company's equity, making them the owners.
To explain, Hisense is a Chinese electronics company controlled by the state-owned Qingdao capital fund. Hisense is a popular manufacturing company that produces various electronic devices including mobile phones, washing machines, air conditioners, and Smart TVs. However, Hisense develops innovative and cutting-edge TV devices with outstanding features that are easy to operate for users who own a Hisense device.
Talking about the first manufactured products, the Hisense TV manufactured in the year 1978, the CJD18, and in the year 2013, Hisense introduced its transparent 3D Smart TV that took the world by storm as it looked outstanding. After the successor of the first Hisense TV, the brand produced its first 8K 10-bit Television in 2020, and many consumers loved the Hisense TVs.
Moreover, Hisense is an OEM (Original Equipment Manufacturer) and sells some products under several brand handles. But they are not technically related to the Hisense brand where some of these brands include Gorenje, Toshiba, Savor, Ronshen, Hitachi, etc. Therefore, if you notice a Smart TV product under those aforementioned brands, don't panic because they are still Hisense products.
Where Are the Hisense TVs Made?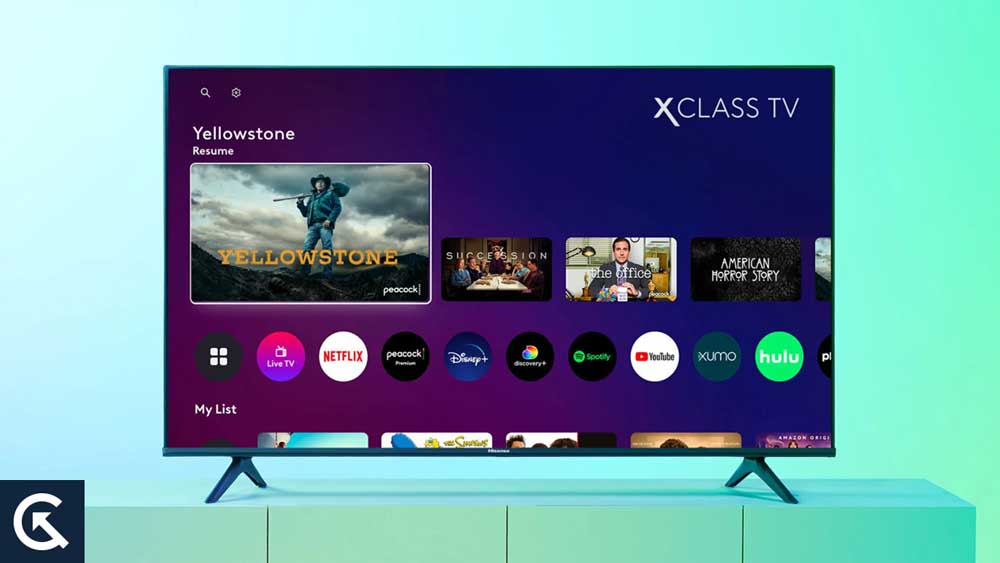 Now you got an idea who manufactures Hisense TVs. But most consumers also questioned that where are the Hisense TVs made? The answer is here. Hisense TVs are mostly manufactured in China, precisely in Qingdao, Shandong Province. Apart from this, Hisense also has various subsidiaries and R&D centers in several countries like Germany, South Africa, United States, Czech Republic, etc.
Hisense is famous as a budget brand with Smart TVs as it provides the better build quality television at less than $200. The brand sales more than 60 models to various regions, with including flat panel displays up to 75 inches and as big as 120 inches. The company's Ultra LED (ULED) TVs, which are LEDs enhanced with an ultrawide color gamut that delivers superior hues and brightness that matches more expensive OLED sets, are its prominent and special features.
Is Hisense a Good Brand Smart TV?
Most consumers have raised a question whether Hisense is a good brand of TV or there are some major issues. Hisense TVs are the most popular television known for the budget televisions where every consumer can purchase, if they want a budget price television with better build quality, innovative features, loud sound speaker, thick frame and high- picture quality. Therefore, we have listed some major things about the build quality, picture quality, speaker and design. So, make sure to look into it.
1. Bright and Colorful Picture Quality
Hisense are the most popular and budget televisions around the world, where consumers can easily afford them by looking at the price and its variants. But in every Smart TVs, the picture quality is the matter that determines how the television provides the colors and pixels. However, the visual quality of Hisense TVs is among their outstanding features as it offers an LED or LCD Hisense TV and you can enjoy more pixels and over a billion vibrant colors.
Talking about the picture quality, standard definition TV shows will look better on Hisense TVs as compared to a non 4K TV. The Hisense TVs allows the consumer to watch their favorite content shows in 4K quality where users can easily switch them without hassle.
Moreover, Hisense TVs support Dolby Vision HDR, allowing users to enjoy colorful and bright picture quality when watching shows on the various streaming channels or applications like Netflix, Hulu, Disney Plus, etc. The Hisense TV provides a decent color picture in the budget price segment as well as supporting VRR and ALLM which are great for gaming as well.
2. Clean and Simple Design
The Hisense clean and simple design are marvelous. Most of the Hisense TV models are light as compared to any other Smart TVs. However, the floating panel design on the front side of the screen gives more appearance that looks like the display is "suspended" and has nearly no borders. Plus, there is a Hisense logo present in the center. On the other side, there is a Dolby Vision branding as well. Overall, Hisense has some unique and simple designs that consumers can easily attract with their outstanding design and innovative features.
3. Super Loud Speaker
The Hisense TVs offer the super Loud speaker with better audio clarity which is auspicious. Surprisingly, the Hisense television provides the loud speakers and this is because the Hisense TV supports DTS Virtual:X and that's the reason why the sound is clear without any distortion.
Additionally, most Hisense TVs have an EW adjustment, allowing users to adjust the Bass or enable and disable Dialog Clarity when they want. This may allow the user to look for the perfect balance while watching any streaming shows on your Hisense TV. Plus, some Hisense TVs have eARC support; consumers can easily connect the AVR or soundbar if they don't want to use the internal speakers.
4. Remote and Voice Control
You can easily access your Hisense TV by using the remote control just like accessing any other Smart TVs. There are some quick access buttons where you can easily switch into the applications but at the same time it's very light and looks boring.
Alternatively, there is an input option where you may be able to view all the devices that you have plugged in as well as you can rename the input according to you. Hisense TVs also have voice control features (Amazon Alexa & Google Assistant) so users can easily control their television by using their voice. Yeah, this is a useful feature to have considering an affordable price segment.
5. Better Build Quality
The Hisense Smart TVs have better build quality with the budget price segment, as any consumer can consider the device. The Hisense TVs are available with various models and different variants, and users can easily afford them by looking into the price and build quality.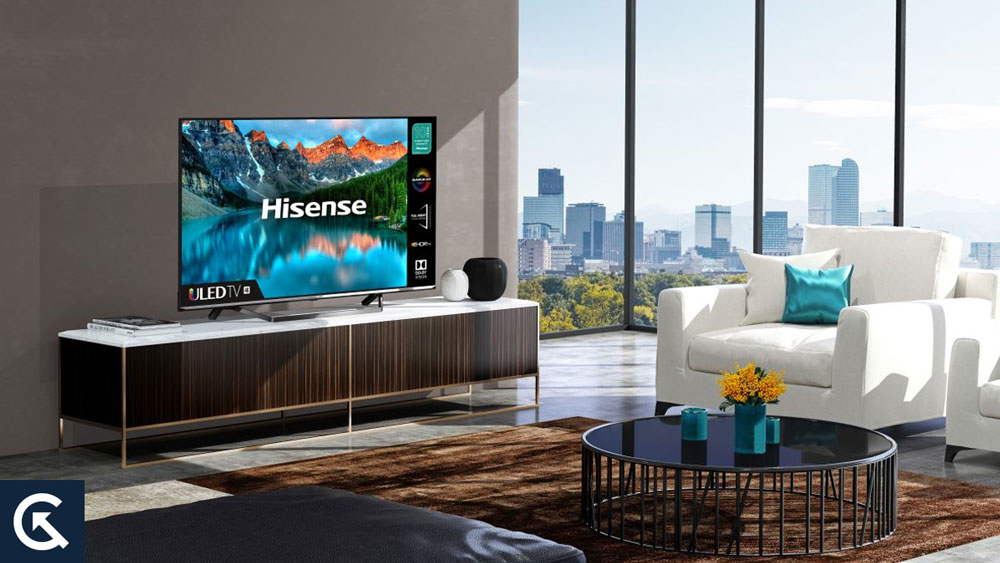 Are Hisense TVs Good and Reliable?
Yes, we can say that Hisense TVs are good and reliable by checking the individual requirements and its price segment. Hisense offers various features including the bright picture quality, loud sound speaker, remote and voice control, unique and simple design, and better build quality. It also offers other unique features which depend on the model you are looking for.
Whether the Hisense TVs are good and reliable or not, it will depend on your individual requirements and preferences. Hisense TVs provide great value for the money since they have respectable picture quality, audio quality, advanced features like Dolby Vision, voice control, HDR, 4K quality, customization features and many more.
Long-lasting build quality, stable performance, impressive features, HDR and 4K quality, and a comprehensive warranty of one year all work in favor of this particular brand. Hisense TVs are a viable alternative if you are seeking a cheap option that doesn't sacrifice quality or features. A Hisense TV is an investment, just like any other purchase, so if you're trying to buy a Smart TV on a budget, it's important to first assess your needs before comparing them to the capabilities of the other Hisense TV models.