Getting rewards and achievements in gaming might be one of the major reasons why players get into video games. Obviously, playing video games allow players to be in the rankings apart from pursuing their hobbies or spending some quality time, etc. Hi-Fi Rush from Tango Gameworks and Bethesda Softworks also offers in-game achievements to earn. But recently some players are facing achievements not showing up in the Hi-Fi Rush gameplay.
As the latest rhythmic action-adventure single-player video game, Hi-Fi Rush has already received plenty of positive reviews on multiple platforms which is appreciable. The best part is that this specific video game offers dozens of exciting missions for the players to complete and unlock achievements which seems great enough. Sadly, plenty of reports are appearing on multiple forums regarding the issue of missing achievements or not showing up.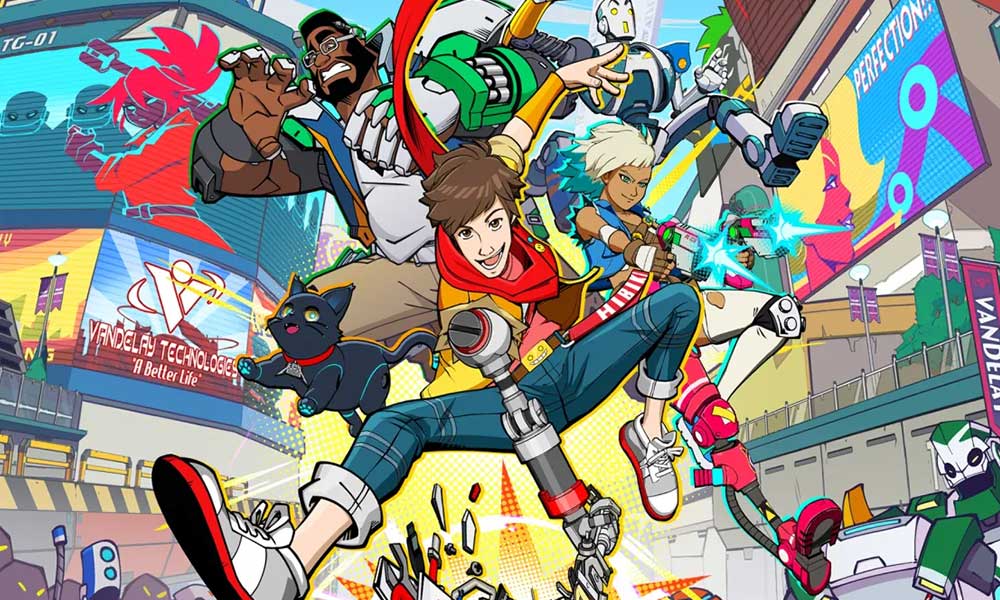 Why Are Achievements Not Showing Up in Hi-Fi Rush?
It's also worth mentioning that affected players are reporting the same issue even though they've already completed requirements but achievements still not appearing to them which is frustrating. Well, if you're also facing the same issue then make sure to follow this troubleshooting guide to resolve it. Luckily, we've provided some workarounds that might come in handy. So, without further ado, let's jump into it.
1. Reboot the PC or Console
First of all, you should restart your computer or console to refresh the system from temporary glitches as well as cache data most of the time. So, this isn't a big deal for anyone to close all running programs and then reboot the machine.
2. Power Cycle the Console
The second thing you can do is just perform a power cycle method on the gaming console to ensure there is no issue with the system performance or temporary networking glitches. Make sure to power off the console and unplug the power cord from the power source. Then wait for around five minutes and reconnect the power cord again. Finally, power on the console, and try running the Hi-Fi Rush game again to check for the issue.
3. Update Hi-Fi Rush
An outdated game patch version on the PC or console might trigger multiple bugs or stability issues for a lot of players without any second doubt. You should always check for the game update manually by following the steps below to get additional features and improvements.
For Steam: (PC)
Open the Steam client > Go to Library.
Click on Hi-Fi Rush from the left pane.
Now, Steam will automatically search for the available update.
If there is an update available, click on Update.
Just wait for a while until the update completes.
Once done, reboot the PC to apply changes.
For Epic Games: (PC)
Open the Epic Games Launcher > Head over to Library.
Now, click on the three dots icon next to Hi-Fi Rush.
Make sure the Auto Update option is turned on.
It should automatically install the available update of the game.
For PlayStation:
Turn On your PS4/PS5 console > Go to the Home screen.
Now, navigate to the main menu on top.
Head over to the Games tab.
Scroll down to Hi-Fi Rush and highlight it.
Press the Options button on your controller.
Finally, choose to Check for Update from the drop-down menu.
For Xbox:
Make sure to turn on your Xbox One or Xbox Series X|S gaming console.
Press the Xbox button on your controller to open the menu.
Now, scroll down to the right > Select Settings.
Scroll down until you see Updates & downloads.
From the next page, select Keep my console up to date and Keep my games & games up to date to enable the checkbox.
4. Check the Internet Connection
The chances are also applicable that your internet connection is somehow having an issue with the slow speed or stability. It's better to run a speed test of the connected internet online and try playing other multiplayer games. If in case, there is an issue with the internet connection at your end, try switching to a wired (ethernet) connection from Wi-Fi or vice versa to cross-check the issue.
Make sure to contact your internet service provider (ISP) to get it checked, and ask to fix the issue. You can also switch to a different ISP or upgrade to a higher plan.
5. Check the Server Status or Online Services
Another thing you can do is check out the PlayStation Network Service Status or Xbox Live Status to ensure whether there is an issue with the console services or not. At the time of writing this article, it looks like that there is no issue with the online services of both PSN and Xbox Live. But if you're still getting the same issue with collecting achievements Now, if you're seeing the service issue at your end then make sure to wait for a couple of hours and try again.
6. Contact Bethesda Support
If none of the workarounds did fix the issue for you then make sure to visit the official Bethesda Support webpage and create a support ticket for the same. By creating a ticket, you'll be able to get a quicker response from the support agents or developers regarding the same issue. It'll also help developers to investigate the issue further.
That's it, guys. We assume this guide was helpful to you. For further queries, you can comment below.