Online voice generator helps you to convert text into speech in any number of voices that sound very much like human speech. It has been used by people all over the world as a special feature to their web pages or blogs.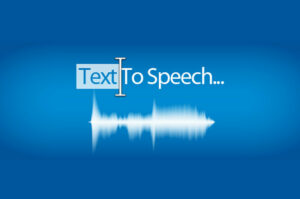 Online voice generators are used by people as an advanced means to generate text for blogs, e-books etc. and can also be used for making phone calls and audio presentations. This is considered to be an outstanding service as you will not need to pay anyone and you can use the voices according to your requirement and taste. Anyone can download the processed file in MP3 format and simply listen to it whenever they want to.
Why Use Online Voice Generators?
Here are some of the reasons why you need to use an online voice generator.
Different Voices:

The main reason behind the popularity of this tool is the diversity of the voices which it creates. If you are creating a blog or a web page for personal purposes, then only a few of the voices will be required, but if you want to use the product for professional purposes, then you need to select different voices. You will also get a variety of sounds from different languages.

User-Friendly:

Creating speech is very simple if you use online voice generators. You just have to enter a sentence or a phrase in which you would like to produce a voice. It will generate a voice for you according to the specifications given, and you can hear your own creation.

Natural Voices:

Another reason why you need to use this tool is that it helps you to create natural voices. Most of the voice generating tools have AI-generated voices. These voices are robotic and monotonous. However, with this tool, you will get natural human-like voices. You can easily choose from different types of voices as per the requirement.

Creating Ads and Videos:

You can use this tool for multiple things. It is a multi-purpose tool. It helps you in creating ads as well as different types of videos. You can also use it for making IBR voices as well as for the creation of games. In short, you can use it for different purposes.

Multi-Language:

You can enjoy multi-language support with this tool. Instead of English, you can use this tool to create voices in different languages. It means you can use different languages for creating voices. It can be used by different people at the same time.

Save Audio:

With the help of this tool, you can easily save the audio files. Once the audio is ready, you can download the MP3 file and save it on your device.

Online Tool:

As it is an online tool, you don't have to download it on your laptop or computer. If you want to use it, you can directly visit the website. You can use this tool from the website. You only need an active internet connection to convert text into audio.