The world has been abuzz with the release of the latest installment in the John Wick franchise, John Wick: Chapter 4. This American neo-noir action thriller film once again stars Keanu Reeves as the title character and follows his character as he seeks revenge on the High Table and those who betrayed him. But even as fans are still processing the events of the latest film, many have already begun speculating about what's to come. In this guide, we will take you through the question many fans have been wondering – will there be a John Wick 5?
In the world of action movies, the John Wick franchise has stood out as a unique and thrilling series that has captured the hearts of audiences worldwide. With the success of the first four movies, it seems almost inevitable that we will see a John Wick 5 in the near future. Fans of the series are eagerly anticipating what the next installment will bring, and there are many questions surrounding the upcoming film. Let's take a look at what we know so far about John Wick 5.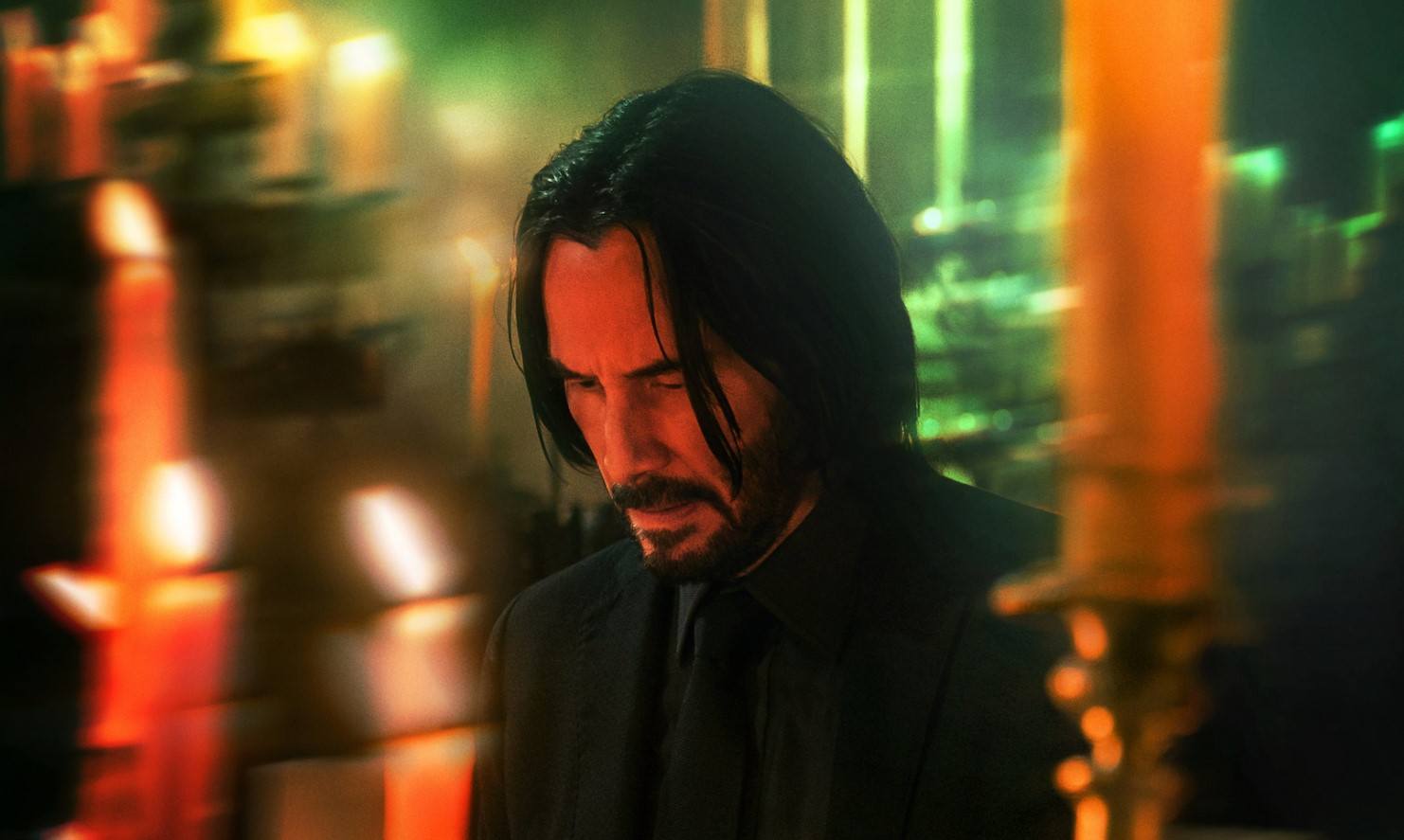 Is John Wick 5 happening?
Lionsgate has officially confirmed that John Wick 5 is in the works, exciting fans of the hitman franchise. While production plans for the fourth and fifth movies were initially set to be done back-to-back, this never materialized. Keanu Reeves, who plays the titular character, has also expressed uncertainty about his reprisal of the role. In a recent interview, he stated that the decision to proceed with a fifth installment would depend on how the audience receives the fourth movie. He said, "You have to see how the audience responds to what we did. So I think we must wait and see how the audience responds. Hopefully, they'll like it."
The fourth installment of the franchise has revealed some major plot twists, but we won't spoil the details for those who haven't seen it yet. Suffice to say that it has left fans eagerly anticipating the next installment. The question on everyone's mind is whether there will be a John Wick 5.
According to an interview with Empire, director Chad Stahelski has suggested that there may be more to come from the franchise. He explained that they have been organic about how they tell the story and where they feel it should end. Stahelski thinks that there will come a time when they'll know it.
While it's still unclear whether John Wick 5 will be made, fans are hopeful that it will happen. The success of the fourth movie will undoubtedly play a crucial role in the decision to move forward with the franchise. With early predictions showing that the box office debut of the fourth installment will break records, it seems like the chances of seeing John Wick 5 on the big screen are higher than ever.
Major John Wick: Chapter 4 spoilers beyond this point!
John Wick's Fate at the End of John Wick 4
Fans of the John Wick franchise have been wondering about the fate of the titular character after the events of John Wick: Chapter 4. While co-writers Michael Finch and Shay Hatten have stated in interviews that the ending is intentionally open-ended, there are several possible outcomes for John's fate.
One possibility is that John Wick is indeed dead at the end of Chapter 4. After his intense duel with Caine (Donnie Yen), John appears to have succumbed to his injuries and tells Winston (Ian McShane) to take him home before slumping over. The scene then cuts to Winston and the Bowery King (Laurence Fishburne) at John's grave alongside his wife's.
However, there are some who speculate that John may have faked his own death with Winston's help. After all, John had been through a lot that evening and may have wanted to finally be free of the High Table. This could potentially set up a new storyline for John in a future installment of the franchise.
Another possibility is that John survives, but is severely injured and must go into hiding. This could allow for a new direction in the franchise in which John must navigate the criminal underworld while also evading those who wish to kill him.
Regardless of what happens to John, the fact remains that the ending of John Wick: Chapter 4 leaves a lot of room for speculation and interpretation. Until they make an official announcement about John Wick: Chapter 5, fans will have to continue debating the fate of the beloved character.
Will John Wick 5 start from where Chapter 4 left off?
John Wick: Chapter 4 may not set up the fifth movie directly as Wick appears to be dead by the end of it, but it does leave some intriguing possibilities for the future of the franchise.
In an interview with Collider in May 2022, director Chad Stahelski referred to the fourth movie as a "good conclusion to an emotional thread that we've already had." While this indicates that Chapter 4 could serve as a satisfying end to the story, it also suggests that a fifth movie could potentially explore new territory.
If a fifth movie were to happen, it could be a soft reboot for the series, moving away from the High Table, the Continental and other familiar elements of the Wick universe. This would allow the franchise to explore new storylines and characters, while still maintaining the core action-packed and stylish vibe that fans have come to love.
Chapter 4 introduces some new characters to the world, such as Akira and the Tracker. If their stories continue, we imagine they would be more suitable as secondary characters in the fifth movie or as part of a spin-off. This would give the franchise even more room to expand and explore new narratives, while still keeping fans engaged and excited.
When can we expect John Wick 5?
Fans of the John Wick series are eagerly awaiting any news of the next installment, John Wick 5. While there is currently no confirmed release date, there are several exciting projects in the works. These should tide fans over until they release the next movie.
One of these projects is the Ana de Armas-led spin-off Ballerina, which takes place between Chapters 3 and 4 in the timeline. Though not a direct continuation of the John Wick storyline, this spin-off promises to deliver the same pulse-pounding action and intense fight scenes that fans have come to love.
Another project in the works is the TV show prequel, The Continental, which is expected to premiere in 2023. This show will explore the world of the Continental Hotel, a central location in the John Wick universe, and promises to reveal more about the intricate underworld of assassins and hitmen that the movies have only hinted at.
As for John Wick 5 itself, fans will have to wait patiently for any news. Given the success of the previous installments, it's likely that a fifth movie will happen, eventually. However, with no date set for filming, it could be several years before fans get to see Keanu Reeves back in action as the iconic hitman.
Cast list for the fifth instalment
The fifth installment in the John Wick franchise is highly anticipated by fans, and they're wondering what the cast list looks like. If the movie happens, Keanu Reeves' return as John Wick is a given, we can't help but wonder who else will make an appearance.
One actor who is likely to return is Ian McShane, who plays Continental owner Winston. After being restored to his status by the end of the fourth movie, it seems plausible that he will continue to play a significant role in the upcoming film. We also expect to see Laurence Fishburne back as the Bowery King, a character who has become an essential part of the John Wick universe.
Unfortunately, Lance Reddick's character Charon will not be making a return. They killed Charon off in the fourth movie, but we may see him in flashback scenes throughout the film. Fans will be able to see Reddick one final time as the faithful concierge in the spin-off movie Ballerina, which will also be in the John Wick universe.
As for other potential cast members, we can only speculate. Donnie Yen's character of Caine might return as Wick's old friend. That is, presuming he gets through the assassination attempt by Akira, who is Rina Sawayama's character. This was a teaser in Chapter 4's post-credit scene. Shamier Anderson's Tracker is another character who may make a comeback, and Ana de Armas's ballerina Rooney could also appear in the main movies, depending on whether or not she survives her spin-off movie.
Will we get more details from Ballerina – Is it A Spinoff?
Ballerina is almost ready to be a thrilling addition to the John Wick universe. The movie will follow the journey of a skilled ballerina who also happens to be a deadly assassin. She graduated from the same assassin academy that John visited in John Wick: Chapter 3 – Parabellum.
Shay Hatten, a co-writer of John Wick: Chapter 4 has written the script for Ballerina. Meanwhile, and Emerald Fennell, who wrote Promising Young Woman. Len Wiseman, famous for his work on Live Free or Die Hard, will be directing the movie. Fans of Ana de Armas will be excited to know that she is due to star in the movie.
While there is not yet a release date for Ballerina, we can expect it to be full of action and suspense. Lionsgate bought the script from Hatten, who did some extra writing on John Wick: Chapter 3 before co-writing Chapter 4, so we know it will be in good hands.
That concludes our guide on John Wick 5. We hope that this helped answer some of your burning questions. Whether you are a long-time fan or new to the franchise, there is no doubt that the hype is real. Fans can only imagine the intense action and thrilling suspense that awaits in the highly anticipated John Wick 5. With the franchise's reputation for delivering heart-pumping fight scenes and a compelling storyline, fans can rest assured that this latest possible installment will not disappoint.