Zip files are an efficient way to compress and store multiple data files as a single data file. In a Windows system, we often encounter zip files as these can be used for transferring a large number of files securely from one device to another via an online or offline mode. But sometimes, Windows users face errors when they are trying to extract a zip file. Two of the common errors that most users encounter here are "Windows cannot complete the extraction" and "The compressed (zipped) folder is invalid."
Either of these two errors or some variation of them is quite annoying for any Windows user. If you are facing similar problems while trying to extract a zip file on your system, then this article will help you out. Here, we have included the best possible ways to solve any zip file extraction-related errors. So without any further ado, let's get into it.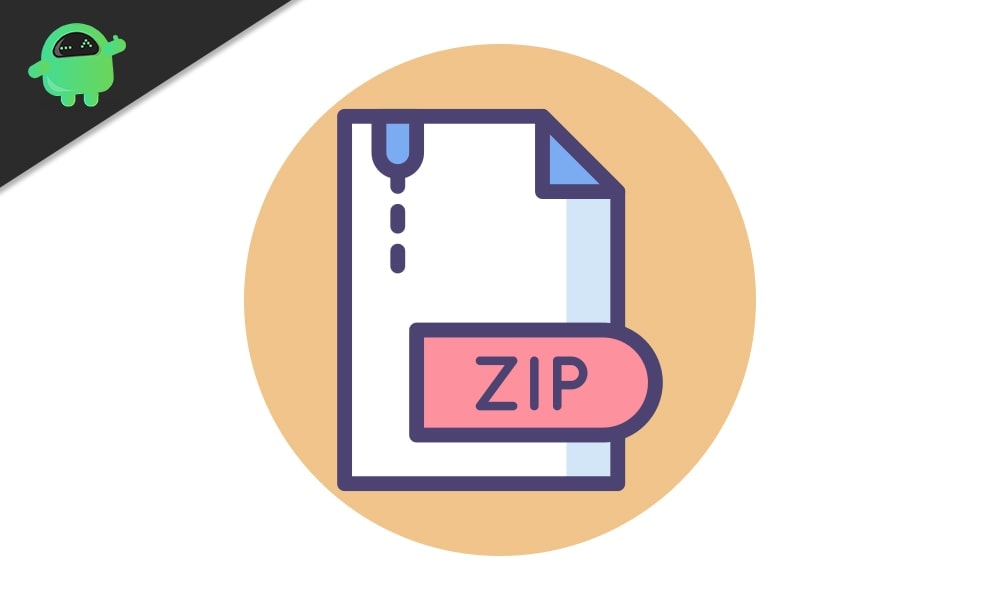 How to fix Windows cannot complete the extraction error?
Several solutions for extraction-related errors are mentioned here. Just try one solution after the one, and one of the solutions should solve your problem.
Use a third-party program:
While the built-in zip extraction program is excellent and gets the job done in most cases, it is still not the best. It is best to use a dedicated program that allows for file extraction and compression along with some additional functionality. There are several such programs out there, but particularly two programs have been quite popular in this category. Firstly, we have Winrar, a program that has been the default choice for file extraction or compression for many Windows users over the years. Secondly, we have Winzip, which is another choice you might want to consider. It is an award-winning program, and the features included in this program are second to none in this category.
Just download and install one of these applications and try the extraction process again. If you still encounter the error message, go for the next solution mentioned below.
Set the destination location correctly:
When you unzip or extract a zip file, the program asks for a destination location to store the unzipped file. If you are not the administrator of a system and you do not have permission to access every location, check whether the location you have selected as the destination location is accessible or not. If you are not sure about it, then just set the destination location to something that you can fully access in the system.
If changing the destination location also did not solve your problem, try the next solution.
Change the File location:
In some cases, people could get rid of this error by simply changing the zip file's location. Move the zip file you are looking to extract to a different location(maybe to your desktop) and then try the extraction process from that location. Just make sure that you have full access to the location where you have moved the zip file.
If you are still seeing an error message while trying to extract the zip file, go for the next potential solution mentioned below.
Make the path shorter than 260 characters:
There is a particular error, "The filename(s) would be too long for the destination," that shows up when the zip file has a file that has a long name, or maybe the file contains several subfolders inside it. Windows Explorer cannot support a path that is longer than 260 characters, and it will show up an error when you are trying to extract such a file that might result in a long file path.
There is one way around it. You can use a third-party extraction program to open up the zip file and securely extract parts of the stored compressed data inside it. You can selectively pick out whatever parts you want to extract to a specific location and then extract the rest of it to another location. You can even rename the files or folders inside the zip file using the third-party extraction program.
If you are having trouble with the workaround, try the next solution mentioned below to allow Windows Explorer to support long paths.
Configure Windows to allow longer paths:
You can tweak around the registry in Windows a bit to allow Explorer to support long paths. This will solve your problem with a long file name in your zip file.
Press Windows Key + R, and it will open up the Run dialog box.
Enter "regedit" here and click on Ok.
Navigate to "HKEY_LOCAL_MACHINESYSTEMCurrentControlSetControlFileSystem" in the Registry Editor Window.
In the right pane, double-click on "LongPathsEnabled."
Here, change the Value data to 1 and then click on Ok.
Finally, restart your computer, and that will restart your explorer.
Now try extracting your file again. If the error was showing up for a longer filename, then that would be fixed now. However, if you still see some form of extraction error, the problem is definitely with the file.
Redownload the file:
Open up the webpage again from where you download the problematic zip file and download it again. This might help with your case as sometimes, while downloading a file, and there might be a corruption issue. If the file is corrupted internally, then there is nothing you can do to extract it. You only have the option of downloading the file again from the same location.
If you still encounter the error while extraction, then consider the final solution mentioned below.
Get the file from a different source:
Since redownloading the file did not solve your problem, you should consider that maybe the source is the problem. The webpage from where you are downloading the file might be problematic too. Try downloading the file from a different source, maybe a different webpage, and then try the extraction process again. It should work this time around.
This is all that one can do to fix Windows cannot complete the extraction error. If you have any questions or queries about this article, then comment down below, and we will get back to you. Also, be sure to check out our other articles on iPhone tips and tricks, Android tips and tricks, PC tips and tricks, and much more for more useful information.