Windows operating system has many applications and services running in the background to make sure the OS functions all the time smoothly. To check out the services currently running on your system, you can just head over to the taskbar below and right-click on it. You will see an option called "Task Manager" and clicking on it will reveal all the processes currently running on the system.
Several services show up in the list here, and most users don't have a clue as to what these processes. One of those processes is "wininit" and in this article, we will take a look at what exactly it is and whether or not this is harmful to your system.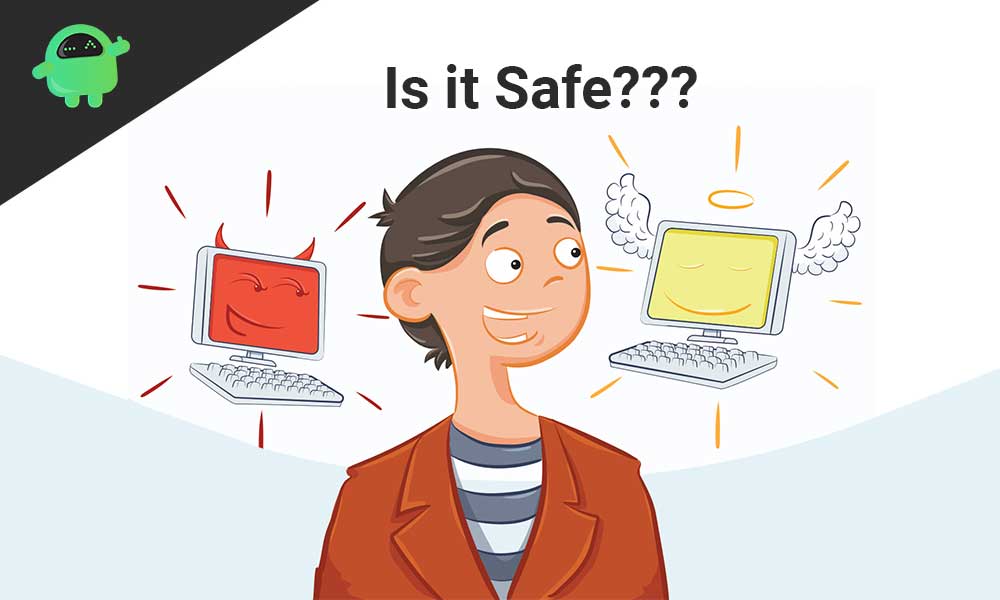 What is wininit.exe?
Wininit, in reality, is a Windows Operating system file that is very important for the Windows environment to function correctly. The name Wininit stands for Windows initialization, and the file extension .exe means that it is an executable file. It starts as soon as the system is booted up, and it can't be stopped or restarted unless the entire system is restarted altogether. When the Windows is booting up, the smss.exe will run in the background and start up the wininit.exe file. This will again create isass.exe, services.exe, and ism.exe files. The ism.exe is the executable file for Local Session Manager, isass.exe is the executable file for Local Security Authority Subsystem, and services.exe is the executable file for Services Controller Manager. So wininit is responsible for the starting up of three essential Windows processes. It is also responsible for creating Winlogon, Winstao, and %windir%\temp folder in the system. So it is impossible to load up windows on a system without having the wininit.exe process running in the background.
Is it safe?
If it is the real wininit file, then surely it is safe and essential for the system. But the issue lies in the fact that some developers are aware of the necessity of this process, and therefore, they develop Trojans with this specific filename to fool the system into thinking that it is part of the system. Many antiviruses, too, don't detect and let it through into the system. So being a Trojan, it ends up giving unauthorized access to your system. This could potentially kill running system processes, retrieve private information, and execute commands remotely. We don't want that at all as it could end up shutting off our Windows system completely.
You don't need to panic as there is a very simple way to identify whether the wininit.exe file running on your system is a windows file or a malware. All you need to do is check the location of the file, and if it shows up C:\Windows\System32 then you are completely safe, and you can rest easy that it is the windows file. However, if you see a different location, then you need to remove it as soon as possible. To check the location of the wininit.exe process running on your system, just simply right click on the file that shows up in the task manager and click on the option "Open File Location." This will open up a new window showing you the location of the wininit.exe process.
Should I remove it?
Yes, you should remove it if you find the file location to be somewhat other than C:\Windows\System32. If it is in the folder C:\Windows\System32, then leave it as it is, since it is a system file then. Removing or disabling this system file will result in your system shutting down, following which you will have to perform a hard reboot.
Now to remove the wininit Trojan from your system, firstly, you need to install an Antivirus, like AVG antivirus or Malware Bytes. Then open up your antivirus and update the virus definitions to the latest version. Now simply restart your system, and when the windows logo shows up, press the F8 button continuously several times until it takes you to your "windows advanced startup menu." Now simply scroll through the options and select Boot with safe mode. After booting your system in the safe mode, open up your antivirus, and run a full system scan. Remove any virus that shows up in this scan.
Now click on the Windows button and open up "run." Type "Regedit" here and press enter. This will open up the registry. Now on the left panel, click on "HKEY_LOCAL_MACHINE." Then select "SOFTWARE," click on "Microsoft," and select "Windows." Now click on the option "Current version" and select the option "RunServices." On the right panel, simply delete the value "wininit"="%System%\wininit.exe," and this should do the trick. Now your system is completely free from the Trojan that disguises itself as the "wininit.exe" file. Make sure to set up a restore point before going through with this process to make sure that if anything goes wrong, then you can simply restore to this previous point.
Hopefully, this tip was helpful for you to keep your system safe. Comment if this article was helpful for you in identifying the Trojan in your system. Also, check out our Windows tips, Android tips, iPhone tips, and other sections for more information like this.