Wo Long Fallen Dynasty is a popular role-playing game that revolves around a fictional world set up in mainland china world. In this game, players have to create their own characters and guide them through a rich and immersive storyline filled with adventure and surprise. One of the most appealing aspects of this game is the level of customization available to players when creating their characters. But having so many options can be overwhelming at times, so in this guide, we will share a detailed guide on Wo Long Fallen Dynasty character creation.
When creating your character in Wo Long Fallen Dynasty, you will first need to choose your character's gender. This allows players to choose either gender, male or female, and then there are plenty of options to make your character more customizable. This includes everything from hairstyle and facial features to clothing and accessories. You can also choose from various weapons and other equipment to help your character in battle.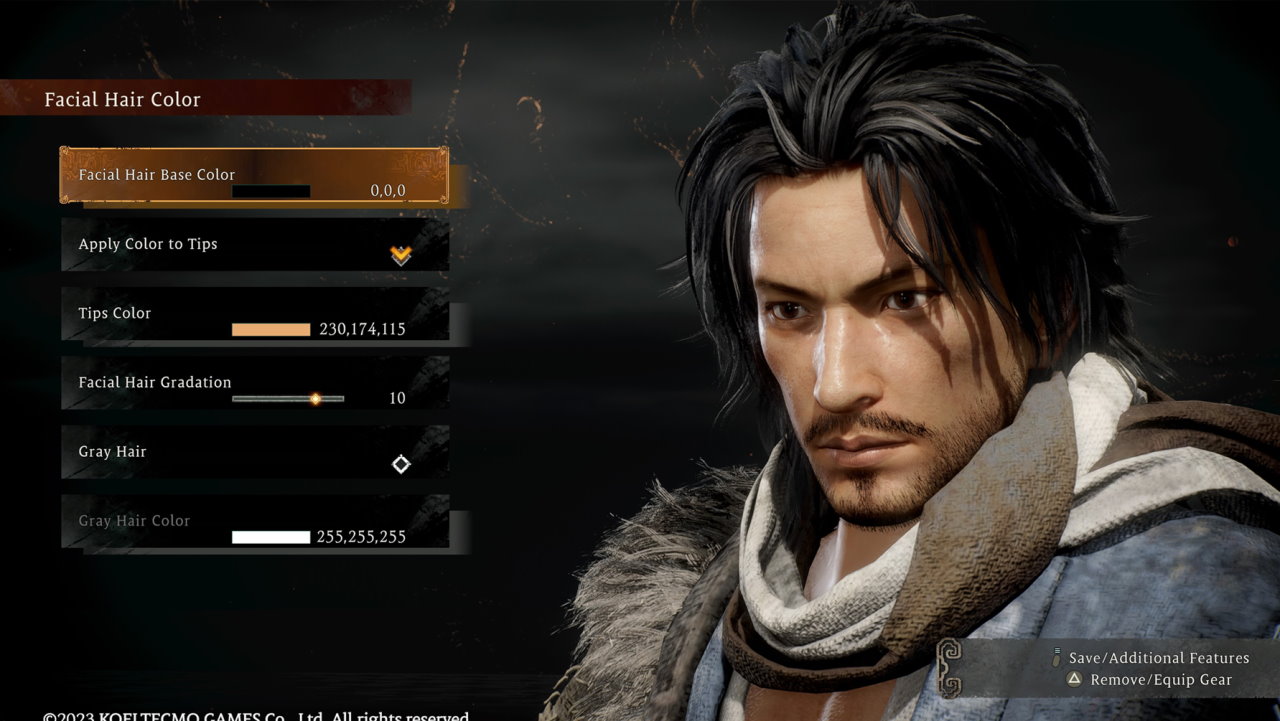 Wo Long Fallen Dynasty Character Creation Guide: Both Female and Male and All Customization Options
To create the character, first, you need to create a base, and then you will move to other features of the character. The moment you move on to the character customization the first person you will meet is the Blindfolded Boy. He will ask you about your well-being, and you will be redirected to the Character creation page. where you will see a bunch of options starting with the base, and that will go through the end and stops at finalize.
Gender
The first step is to set the male character templates. You will get all the options to customize the character. The option will start with Base, and you will get all the options from figure, appearance, and skin type.
In the personal pronoun option, you can change your personality from male to female. This solely depends on your preferences. You can customize the female character, too, just like the Male ones.
Base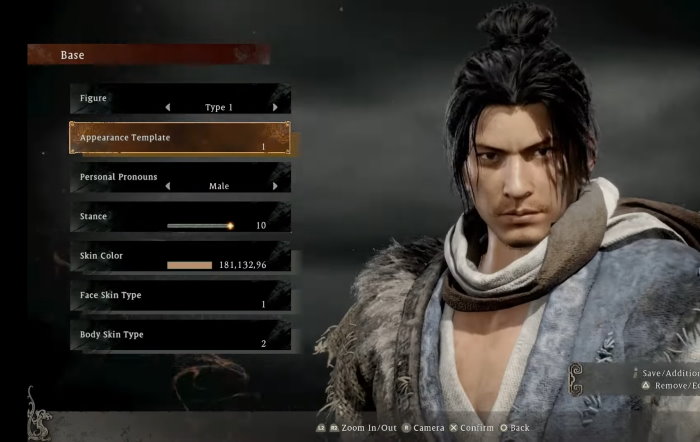 The base settings are where you will decide your character's overall appearance. you also have a preset option if you don't want to customize your character and want to skip to the gameplay straightway. The bunch of options you will get is the Base option.
Figure: The figure option will dictate your character's body type and how it will look. You will get the option of male-looking body types the female-looking body types.
Personal Pronoun: You can choose personal pronouns that will dictate your female and male appearances. The appearance templates also change when you select body types.
Stance: The Stance will decide how you will stand in the game; your body posture will be defined by this, from running to walking. YOu have to select the value from 1 to 10.
Skin Color: Skin color is self-explanatory. You have a variety of options for choosing the skin color of your character.
Skin Type: Skin type will give your character an overall skin complexion. This game gives you the freedom to choose your skin color complexion.
Face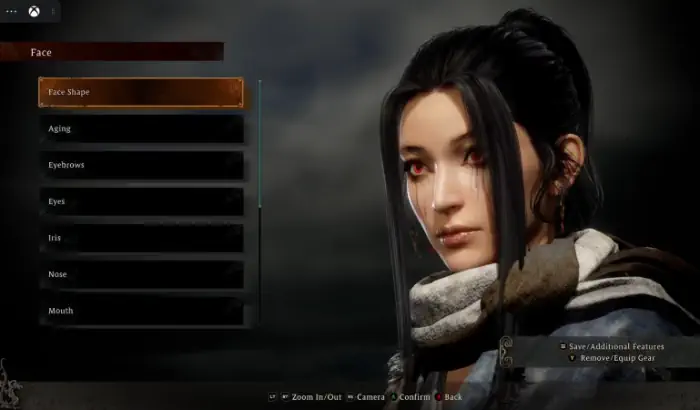 The next option is the face option. The character of Wo Long dynasty features human characters. You can customize your character's face by using this option.
Face Shape: The face shape option gives you 12 face shapes to choose from. This will decide your facial appearance. The face option gives you customization with the option to adjust your Forehead depth, Cheekbones height, Cheekbones width, Cheekbones depth, and Cheek Bulge including the position of the cheeks.
Aging: The Aging option will decide what your age will be. How old your character will look? The Aging option will let you set Forehead Wrinkles, Eye Wrinkles, how you will smile, and how your smile or laugh line will be.
Eyebrows: The eyebrows will decide how your eyebrows will be with options to set the type of eyebrows and their height depth or the spacing between the two eyebrows.
Apart from these main functions you also have the option to set your Eye's appearance, IRIS, and color. How wide will your eyes be and also some customization for the noise and your Mouth?
Hair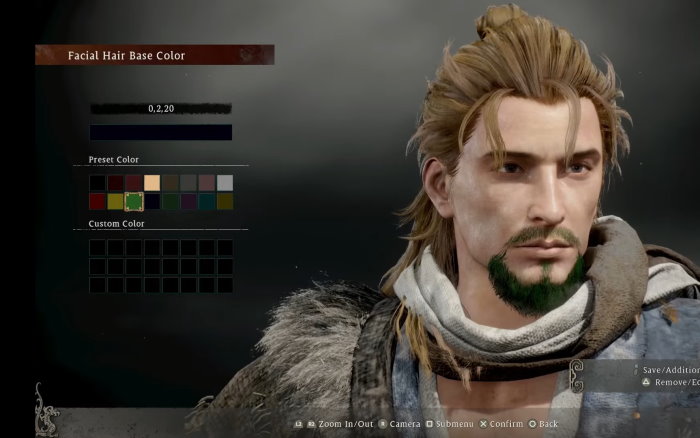 The Hair option will give you a bunch of options to set the hairstyle of your character. A good hairstyle can change the looks of your character, you can try multiple hairstyles to customize your character.
For the male character, you have the option to set the facial hair. You can use some preset facial hair or you can change the facial hair by choosing from facial hair color, mustache to beard.
Makeup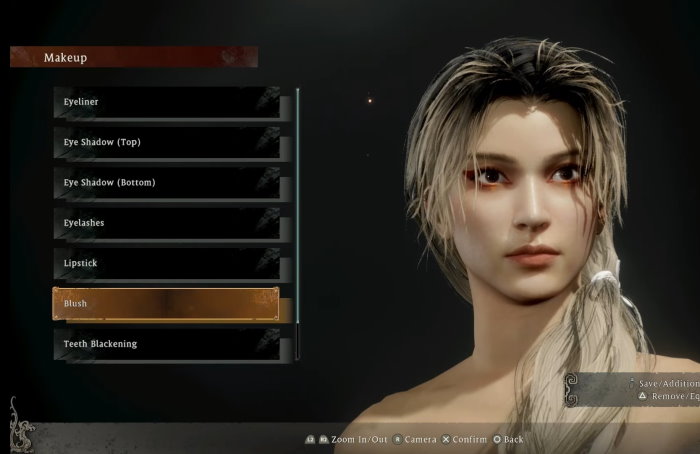 Once you have set your character's face and the base, now you can use makeup on your character, there is plenty of options for makeup when you have chosen the female character.
The Makeup option will give you the option to set your eyeliner, eyeshadow, eyelashes, and eye shadow. You can also use lipstick and blush, and also you can customize your teeth. You can also use Face paint.
Body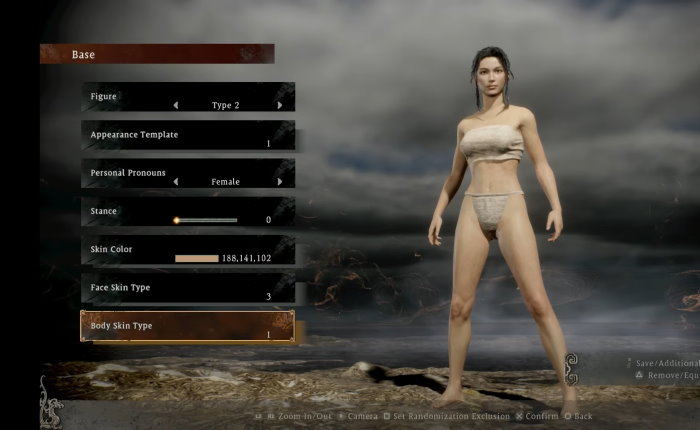 The body customization option gives you the option to choose your height, muscle density, and many more settings to adjust to give your character a [perfect body. You can change your head size, adjust the width of your shoulders, or use different body accessories.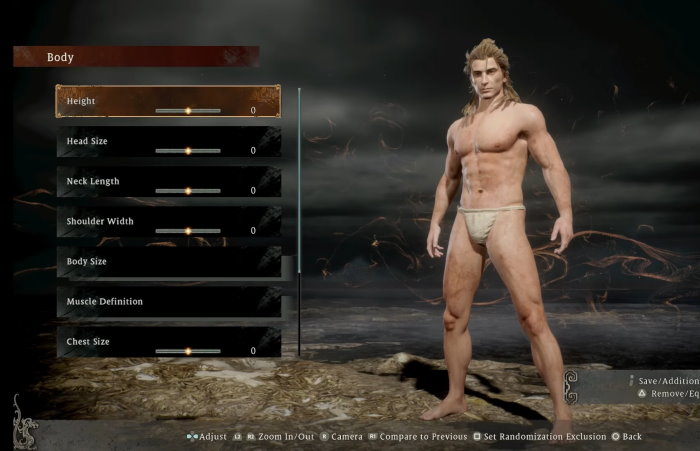 You have to choose the accessories which suit you. As not every accessory you wear will stand out as you have to wear different types of armor while in the game.
Voice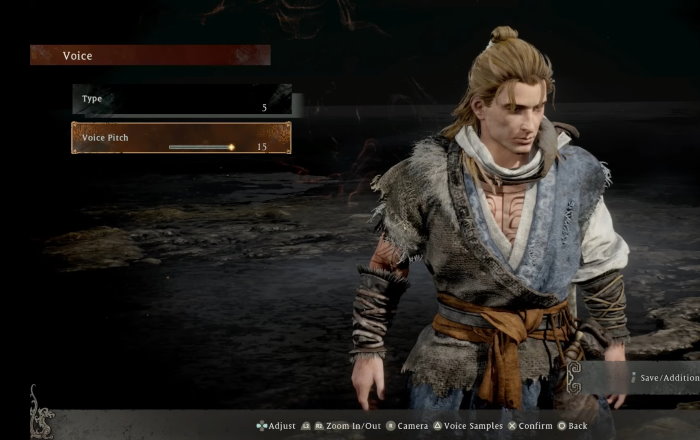 Your voice is what gives your character personality. The moment you click on the Voice option, you will get to choose the type of voice from a bunch of options depending on the body type you have selected. There is also an option to set the pitch of your voice that makes your voice sound male or female. the higher pitch selection will give you a female voice.
Conclusion
So, this was all about the customization of the character in the Wo Long Fallen Dynasty. This guide will help you in choosing the best-looking character on the basis of your body selection. That is all your call. If you have just started the gameplay and you want your character to look different, you can customize it by taking help from this guide.