With the Xbox Elite Series 2 Controller, gaming peripherals are forever changed. However, my experience with various controllers over the years as a gamer has made this one stand out. There is no doubt that Microsoft put a great deal of thought and effort into designing a controller that enhances gaming. Sometimes, the device insistently fails to connect to your computer. Yes, there are many users who started reporting that they aren't able to use the Xbox Elite Series 2 controller as it is not connecting to their PC. Well, that's the reason why we are here. In this article, we have mentioned some of the potential fixes that will help you resolve this problem.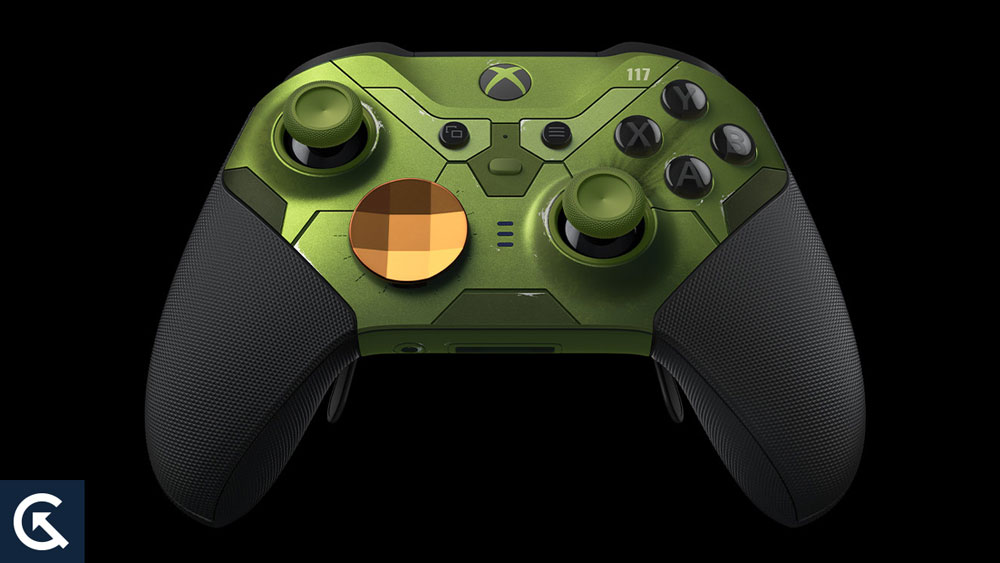 How to Fix Xbox Elite Series 2 Controller Not Connecting to PC
If you are facing an issue with your Xbox Elite Series 2 controller as it is not connecting to your PC, then there might be some specific reason behind this problem, and we have some solutions to that problem. So, if you are facing the same, check out the fixes we have mentioned below. Therefore, let's check them out:
Fix 1: Reboot Your Device
There is a huge possibility that your device may have some caching issue, due to which you are getting this kind of error. Therefore, we recommend you to try rebooting your device, as this will clear all the corrupted cache files and give your device a fresh new start. So, you must try this fix and let us know if it helps. However, in case your controller is still not connecting to your PC, don't get fret; make sure to read and try all the fixes mentioned further in this article.
Fix 2: Check If Bluetooth Is In an Active State
Did you check whether you have enabled Bluetooth on your device or not? Well, chances are there that your device may not be able to connect to your Xbox Elite Series 2 controller just because you haven't enabled Bluetooth. So, we suggest you check this and make the changes accordingly.
Fix 3: Switch The Controller Batteries
If your controller is powered by non-disposable batteries, then connectivity could also be affected. It is also possible that some third-party rechargeable battery packs may start malfunctioning because they're not official products. So, we always recommend you to switch to an official battery and once you've switched batteries, stop using the previous one and stick with the new ones.
Fix 4: Restart The Controller
In some cases, restarting a device solves all problems, which can also be true with Xbox controllers. To turn off the Xbox, hold the down button for several seconds. It should definitely be detected by your computer once it is active again.
Fix 5: Update the Firmware
Whether you're using a PC or a video game console, USB or Bluetooth accessories must have the right firmware. There may be a problem with the controller firmware, which may make them incompatible with the latest version of Windows. Fortunately, this issue can be fixed with just one step.
So, using a USB cable or wirelessly, you can pair your Xbox One controller with your Xbox One system. By doing so, the newest firmware will be installed. However, if you only have a controller, you can still renew the firmware with Windows 10 computers or later.
Fix 6: Optimize The Signal
If there are too many Bluetooht devices or objects connected to your PC, the Xbox Elite Series 2 controller may not connect to your PC. It's because your PC may not be able to detect your controller, especially when there is a distance between the PC and the controller.
However, to solve the problem of too much interference, reduce the number of Bluetooth devices. In addition, if you can keep your controller and PC as far apart as possible, it will make things easier. By doing so, you'll be able to build a stronger connection that is less likely to be disrupted.
Fix 7: Wrong USB Cable
In general, there are two types of USB cables: Charge-Only cables and Sync lines. However, data cannot be transferred with charge-only cables, as they provide only power to the Xbox controller. However, due to this, it's not recommended to use them for gaming. There is a possibility that you accidentally used a charge-only cable with your controller. By swapping the cable out, you should be able to use the controller with your PC in seconds.
On the other hand, in sync cables, the USB-A end has a special symbol, and the cable itself is thicker. Basically, it consists of a dot and a straight line with an arrow. There are two branches that branch off the line, one ending in a circle and the other in a square. It will surely work with your Xbox controller if your cable has this USB symbol. So, try this and let us know if this works.
Fix 8: Update Windows
For the best experience, it's important to keep your PC up-to-date in order to use the latest Xbox controller. So, here are the needy steps you need to perform:
Open the Windows Settings.
After that, go to the Windows Update section.
Now hit the Check For Update button.
Fix 9: Install Xbox Accessories App
For the Xbox Elite Controller Series 2 to work properly on Windows, you may need to install the Xbox Accessories app. By using the Xbox Accessories app, you can customize your controller. You can download the Xbox app from the Microsoft Store.
Go to the Microsoft Store on your PC.
Find the Xbox Accessories App.
Select Get.
Open the Xbox Accessories app after installing it.
You will need to connect your controller and configure it.
Fix 10: Contact Xbox Support or Microsoft
Regardless of whether your Xbox Elite Series 2 controller works on another PC, try testing it on another one. Nevertheless, if you have tried the able workarounds and still have an issue and your Xbox controller is not connecting to your PC, please contact Xbox support or Microsoft support. Your problem will be diagnosed by them, and you will be able to resolve it easily with their solutions.
Also Read: How to Activate Reelz Now with Reelznow.com Activate Code
So, that's how to fix if Xbox Elite Series 2 Controller is not connecting to your PC. We hope that the fixes mentioned earlier in this article have helped you. For more info, comment below and let us know.