XCloud is the name Microsoft gives to its cloud gaming service known as Xbox Cloud Gaming, formerly known as Project xCloud. In November 2019, the beta version was introduced for Xbox Game Pass Ultimate subscribers and later launched on September 15, 2020. In addition to Xbox Game Pass Ultimate subscriptions, Xbox Game Pass cloud gaming is available for no additional charge. But, in case your Xbox Series X and S Cloud Gaming is not working, then you can use the methods mentioned below.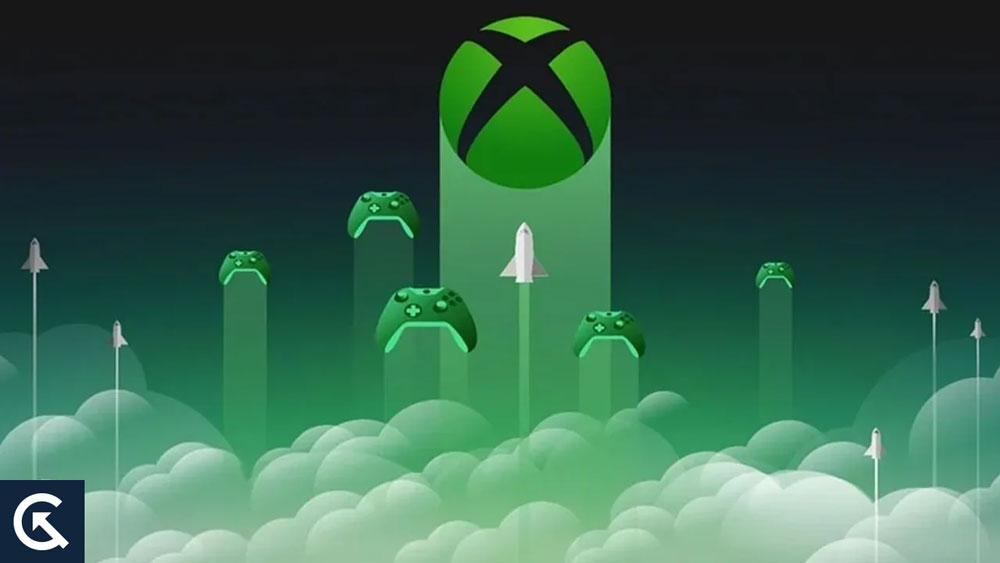 How to Fix Xbox Series X and S Cloud Gaming Not Working Issue
So, here are the steps to resolve the Xbox Series X and S Cloud Gaming Not Working Issue:
Fix 1: Check the Battery of Your Controller
Xbox Cloud gaming controllers whose batteries are low are often the cause of their failure to work. Make sure the battery power in your controller is sufficient before trying other solutions. If you press your Xbox button on your controller and look at the battery icon on your screen, you can see how much battery is left. Fresh batteries should be purchased or charged if the battery level is low. When using rechargeable batteries with your controller, make sure they are fully charged. You should ensure the disposable batteries are not expired and that they are inserted correctly.
Fix 2: Switch to Xbox Type Controller
When attached to a PC, some controllers may not work as expected since they were made for use with mobile and cloud gaming. You can make your PC game controller compatible with a broader range of games by switching to XInput support. For three seconds, hold down the Menu and View buttons simultaneously to switch to an Xbox-type controller. Now, the Xbox Accessories app should show your controller as a connected device.
Fix 3: Unpair and Re-pair Your Controller
You can try unplugging and replugging your Xbox Cloud gaming controller if it still doesn't work.
Remove the controller from your device's list of connected devices by navigating to the Bluetooth and Devices settings.
It is necessary to follow the standard pairing procedure after you unpair your controller before you can pair it again. It may be possible to resolve the problem by establishing a new connection this way.
Fix 4: Ensure Proper USB Connection
You can also have your controller malfunction because of an incompatible or damaged USB cable. Make sure your controller's USB cable is in good condition, and the cable provided with it is the right one. However, you might try connecting your controller to a different USB port if your device is using a USB connection to pair with your controller. In this way, you can determine whether the USB port you used initially caused any problems.
Fix 5: Power Cycle Your Controller
When your Xbox Cloud gaming controller does not work, you can resolve the issue by performing a power cycle on it.
If you would like to power cycle your Xbox controller, hold down the Xbox button for five to ten seconds.
For the controller to turn back on, press and hold the Xbox button for fifteen seconds, then wait five to ten seconds.
Fix 6: Update Your Controller's Software
Xbox Cloud gaming controller not working issues can also be caused by outdated controller software. It may be possible to resolve any compatibility issues with your gaming device by updating the controller's software.
Using the Xbox Wireless Adapter for Windows or a USB cable, connect your controller to a computer or console to update its software.
On your Windows device, download and open the Xbox Accessories app. Whenever an update for your controller is available, the app will provide instructions for installing it.
Fix 7: Troubleshoot PC Detection Issues
There may be times when your PC doesn't detect the Xbox Cloud gaming controller correctly, resulting in the controller not working. Here are some steps you can take to resolve this issue:
Make sure your controller is connected to a different USB port after disconnecting it from your PC. Your PC will be able to detect the controller correctly if you do this.
Trying restarting your PC if it still won't detect the controller may help. By doing this, you may be able to refresh the connection between your PC and the controller, possibly resolving the issue.
Fix 8: Explore Alternative Controllers
Consider using an alternative controller compatible with Xbox Cloud gaming if your Xbox Cloud controller still doesn't work. There are a variety of wireless controllers available, including the Microsoft Wireless Controller, the Xbox Elite Wireless Controller Series 2, and controllers from third parties.
Fix 9: Game Compatibility
There are some games on Xbox that are not compatible with Cloud Gaming. It is possible that you may have to play your game locally on your Xbox console if the game doesn't support Cloud Gaming.
Fix 10: Browser Compatibility
Xbox Cloud Gaming is supported by a variety of web browsers across different platforms. Unsupported browsers and outdated versions can cause compatibility issues and prevent you from accessing the service.
Fix 11: Contact Xbox Controller Support
For further assistance, contact Xbox controller support if none of the solutions provided here work. Depending on the problem, they can suggest additional troubleshooting steps or assist with replacement controllers.
So, that's all we have for you on how to fix Xbox Series X and S Cloud Gaming is not working. It's our hope that this guide has helped you. Comment below and let us know if you have any doubts or queries.