Xbox Series X is Microsoft's pinnacle gaming machine, offering powerful next-generation performance, superfast loading times, and an extensive library of games. But, even though it is one of the most powerful gaming consoles out there, it also has some flaws. After the recent OS update, many users started facing an alien error. In this error, the Xbox Series X won't recognize the disc or read any game disc.
However, due to this problem, they can't play any game on Xbox. After investigating through different forums and official news, we have compiled a guide for you. In this guide, we have mentioned some possible fixes to this problem. So, if you are an Xbox Series X owner and face this problem, read this guide until the end.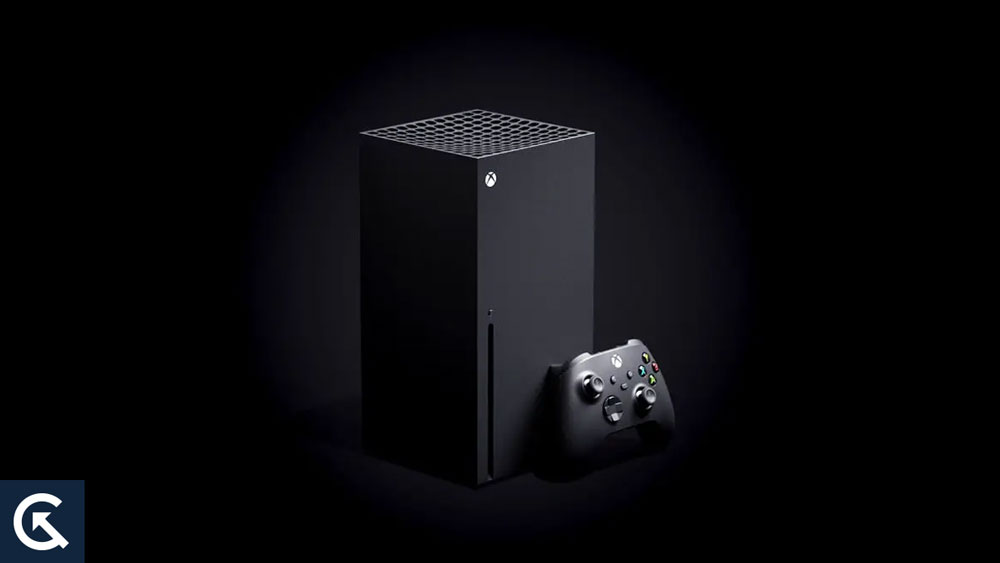 How to Fix Xbox Series X Won't Recognise Disc or Read Any Game Disc
No matter how new your Xbox Series X is, this error is purely a software glitch that's the reason why it does not recognize your game disc. But, in case you think that it's not a software glitch, then you must perform these basic fixes to resolve the issue by yourself:
Fix 1: Reposition Your Xbox While Inserting the Disc
Xbox series X should be positioned differently when inserting the disc, so try repositioning it. It is important to place the DVD so that the artwork faces up when you place it into your console. You should insert the disc so that disc faces the appropriate direction if your console is upright instead of horizontal.
When discs are inserted improperly, they will not play and may lead to errors. If you're installing the Xbox Series X horizontally, place the disc on your disc facing the top of the console, and if you're installing it vertically, place it facing the left.
Fix 2: Restart Your Xbox Series X Console
You could try restarting your console and seeing if that works, as it has worked for many people. There is a good chance this would work for you as well. It is a good practice to restart your console every now and then because it resets your console sometimes.
Fix 3: Check If The Disc Get Stuck
It is possible to fix this issue by either removing the disc inside the disc player or removing the disc from the player. Here are some ways to fix the problem:
To open the Power Centre, press and hold the Xbox button on the center of your Xbox controller.
Select Restart the Console.
Click Restart.
To remove a disc, press the eject button next to the disc slot after restarting the computer.
Use your controller to eject the disc if this doesn't work. To eject a disc, press X and select the disc that is currently inserted, then select Home to open the guide.
You can turn off your Xbox if it is frozen by pressing and holding the Xbox button on the front. Once the Xbox is restarted, press the eject button.
You will need a large paper clip to unclip. it is too short to use a standard clip. It must reach at least 2 inches (5cm).
In the eject hole, insert the paper clip end.
Fix 4: Check if The Blu-Ray Player App is Installed
Ensure you have installed the Blu-ray player app if you can play game discs but not CDs, DVDs, or Blu-ray discs. You must first install the Blu-ray player app on your Xbox console in order to watch Blu-ray or DVD movies. Here's how to install the app:
Open the guide by pressing the Xbox home button. Choose Home, then select Store.
When the Blu-ray player app appears, select it from the search bar.
To download and install the app, select Install.
You can download the game directly from the app store if you want to start playing right away. If you want to install the game, you can insert the disc and then download it. The steps are as follows:
Make sure your Xbox is connected to a Blu-ray or DVD player.
In the Blu-ray player app, select the Blu-ray player.
You can install the Blu-ray player app by clicking on the Details page.
It should automatically start playing once you insert the disc.
The Blu-ray player app can be found under My Games & Apps after you install it on your Xbox console. Insert a Blu-ray disc or DVD into your console and select the Blu-ray player app on the home screen or search for it under My Games & Apps.
Fix 5: Clean The Disc
Is there a disc that works on your Xbox but not on another? There's probably something wrong with that disc, or it's completely dust-loaded. In such a case, try wiping the disc gently with a soft, clean, slightly damp cloth if your disc player fails to read it. Be careful not to touch the top or bottom of the disc while loading the edges. Afterward, try inserting the disc again into the player and see if it works.
Fix 6: Try Inserting That Same Disc on Different Xbox Series X
Using another Xbox Series X, insert the same disc. If you did that, you would be able to determine if the issue is with your disc or your console. It would be obvious if the disc worked on another Xbox that what you are experiencing is the issue with your Xbox not being able to read discs.
You can determine whether the disc is defective or the console's disc drive is the problem by playing the disc on another console. When none of these work, there is the possibility that you will have to replace the disc. Once the new one is installed, make sure it works.
Fix 7: Submit a Service Request to Microsoft
If you wish to contact the Microsoft Service Center instead of visiting a local technician, you should submit a services request. If you give your console to a service center or workshop other than Microsoft's service and repair center, professionalism and quality of services remain the major concerns.
However, if your device has been registered, you can check its warranty status at Device Services. In cases where the product is under warranty, repairs are free, and you will not be charged. Moreover, if your device is out of warranty, a repair fee will apply.
So, that's all we have for you on how to fix Xbox Series X won't recognize the disc or read any game disc issue. It's our hope that you find this article helpful. In the meantime, in case you need more info regarding this problem, comment below and let us know.