In this tutorial, we will guide you on Xiaomi Redmi Note 12, 12 Pro, and 12 Pro+ audio or sound working issue. Both devices have a 6.7-inch display, Triple Camera, and 5000 mAh battery. Redmi Note 12 and 12 Pro runs out of the box with Android 12.
Imagine you are about to watch a movie or that particular favorite episode of Squid Game or Money Heist and there's no audio/sound from the speaker. Another use case scenario will be no audio during calls, which is as annoying as it can get. What to do? Turns out the Xiaomi Redmi Note 12, 12 Pro, and 12 Pro+ sound/audio not working issue isn't new, and there are many reports from users advocating it, which means it exists. After researching how to fix it, here are 10 troubleshooting methods that you can use to troubleshoot the problem to revive audio/sound from the speakers before walking to a service center.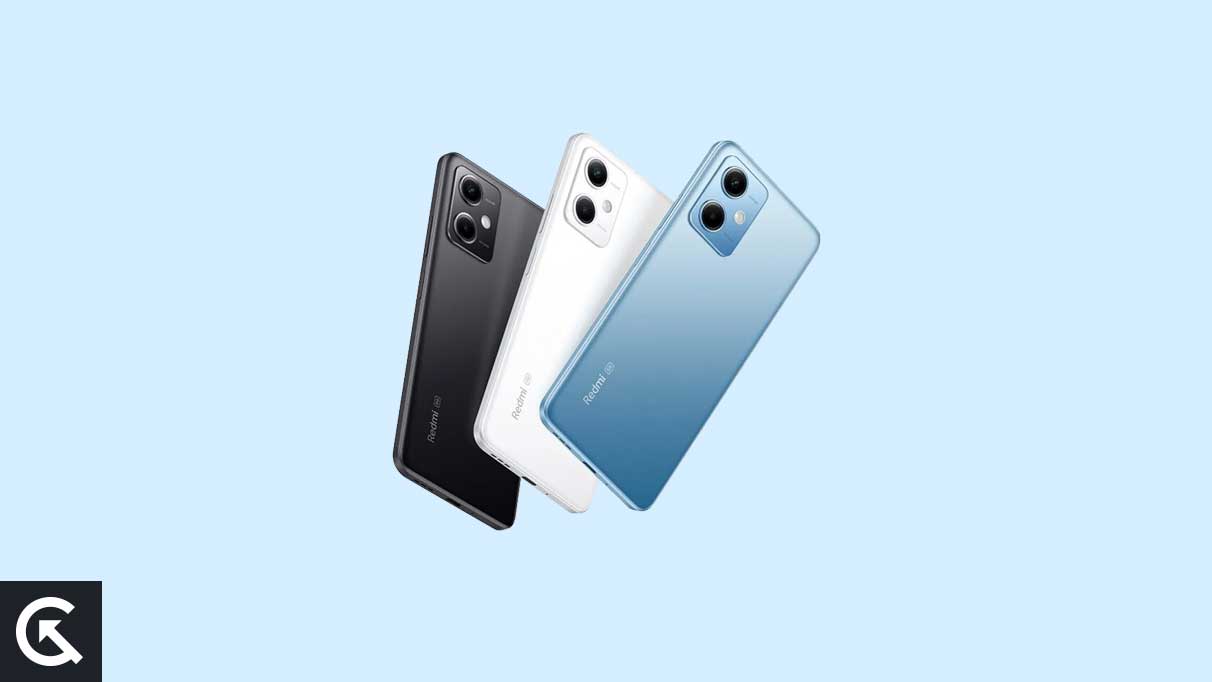 Restart the phone
What's a better way to fix a problem than restarting the phone to kill any processes and try to fix the issue likewise. Turns out restarting a smartphone kills all the apps, processes, deallocates resources, and gives your phone a breath of relief along with fixing minor software glitches that happened before a reboot. This is a proven troubleshooting method that works for many issues so why not try it for the speaker issue assuming it is a software issue. Ignore if you already know it is not a software issue.
Check volume settings
You get volume settings for music, sound, alarm, and whatnot. It is quite possible to lower the music or sound volume without realizing it. Since other volume settings are already at the maximum, you might feel that the music/sound volume is all jacked up. This causes the speaker to produce extremely low or no sound at all. Toggle the volume settings to the maximum and check again.
DND
Do Not Disturb (DND) Settings mutes all sounds coming from the speakers be it for music, alarm, notification, and so on. This means even if you are playing a video, the video plays but there's no audio. Similarly, there won't be any sound for notifications be it for calls or messages, and no sound for music too.
Simply drag down the notification panel and tap on the DND button to turn it off. You can even reboot the phone after disabling DND just in case. Check if this method works.
Disable headphone mode
Note that this works when the phone is stuck in headphone mode and the sound is only audible when a headphone/earphone is connected to the device but not via the loudspeaker. This is a bug and a simple fix will resolve it. Here's how.
Go to the Google Play Store and download Disable Headphone.
After installation, the UI shows two options: "Speaker Mode" and "Headphone Mode". You have the white button at the center to drag it to "Speaker More."
Bingo, it is done.
Muffled Sound
The sound blasting from the speaker on your Redmi Note 12, 12 Pro, and 12 Pro+ should be mind-boggling but if sometimes, it could be muffled. Turns out dust, lint, and other debris can obstruct speaker vents and muffle the sound. It means your speakers will not be performing to their optimum and thus, it will require cleanup to improve the sound quality.
You can use compressed air to blow off excess dust or debris. You use a toothpick or a needle to scrape off excess dust or crumbs. You can also use a vacuum cleaner on the lightest settings to clean the speaker grilles. Beware since pricking into the speakers can puncture the internal parts of the speaker and cause more damage than good.
Water damage
Water or liquid damage is one of the biggest reasons a speaker on a smartphone would malfunction. If that's the reason, you have some things to follow in trying to resolve the issue.
First up, try to dry off the phone by using a blower or use a bowl of rice to suck out excess moisture. Talking about the speaker specifically, use the Speaker Cleaner app that produces a certain frequency and vibrates to unclog the speakers and pump excess water out of the grilles. This may not work for all the devices out there, but it will be helpful for some at least.
Update the software
In case if the underlying firmware is at fault, you need an upgrade. Unlike other brands, Xiaomi (which owns Poco) rolls out updates every week or so even for entry-level phones, let alone the midrange Redmi Note 12, 12 Pro, and 12 Pro+. This means you will have an incoming update on your plate waiting to be grabbed and that is where you can use it to fix the Redmi Note 12, 12 Pro, and 12 Pro+ audio/sound not working issue assuming that it was caused by a software issue to begin with.
Firstly, tap on the Settings app on your Redmi Note 12, 12 Pro, and 12 Pro+.
Next up, scroll down to find About Phone and tap on it to open.
Now proceed to System Update and tap on the Check for Updates button.
The system will check for any incoming updates and notify if there is an update, download, and install.
Restart the phone and check if the speakers are working properly or not.
Pull off a restore factory
This is probably the last thing you can do to fix any issue on the software front. Here, I am talking about deleting all the data of the device so a backup is a must beforehand. Here's how you can do it.
Firstly, switch off the phone.
Press on the Power plus Volume Up buttons simultaneously for a few seconds until the Mi logo shows up on the screen.
Now, you need to restore the factory. Use the volume rocker to change the options while the power button does the selection.
Go to "Wipe data/ factory reset >> Yes — delete all data".
Once the process is over, select "Reboot system now" and it is done.
Probable hardware issues
If it's not software, it has to be a hardware issue that needs to be dealt with professionally. This can include a liquid damaged speaker, shaken or broken speaker wire, damaged speaker unit or defunct or malfunction to the speaker can cause hardware damage. Physical damage after a fall or slip on the floor can cause speakers to suffer issues including but not limited to dull sound or no sound at all. For anything related to the hardware, you will have to walk into a nearby service center; more about it in the next section.
Reach out to a service center
You can tweak the software part to resolve sound/audio related issues, however, the hardware part is something that I wouldn't recommend you to take part in unless you know exactly how to unscrew bolts and open the back panel to reveal the motherboard and sew it back as it was. Doing so will void the warranty as well. A service center is a place where you will get professional technicians to diagnose the problem and advise a fix, repair or even replacement of the speaker or other related component causing the audio-related issues on your Redmi Note 12, 12 Pro, and 12 Pro+.
Note that you have two options here – an authorized service center or a local service center, although I would incline towards the former you can go to the latter but void the warranty.