When it comes to bringing out innovative devices, Xiaomi never fails to experiment in this segment. They have already won the mid-range and budget customers across the globe and especially in India. Now, it is time for them to foray into the world of completely bezel-less designed smartphones. All other OEMs like Huawei, Samsung, etc have already tried to make their mark in the foldable-smartphones segment. But, talking about a completely bezel-less design is something futuristic and has been talked about for so long. Finally, Xiaomi has made up with their minds and has taken a step towards it.
It all started with the unveiling of the Mi Mix lineup of smartphone that, even though placed the camera at an awkward position i.e. at the bottom of the device, looked promising. Taking it forward, the company extended the Mi Mix series with the 2nd generation Mi Mix 2 and Mi Mix 2S, which like its predecessor, was also very innovative and was close to a bezel-less design.
However, the company with the Mi Mix Alpha has taken another huge step towards the completely bezel-less design phones. Xiaomi recently unveiled the Mi Mix Alpha, that has a screen that continues to the back and features a 180.6% screen to body ratio. Xiaomi is calling this display the "Surround Display" which truly makes this device a futuristic one or in other words, brings the future to us. However, it will be surely interesting to see how this smartphone works out commercially and when we get out hands on this device.
There is a thin strip of camera assembly that, notably houses the rear cameras and all the antennas for the 5G. As you would expect, there is no earpiece, and the company is using the ultrasonic vibration to overcome this which we have seen in many phones. The smartphone is also very lightweight as Xiaomi is using Titanium Alloy for the construction of the Mi Mix Alpha.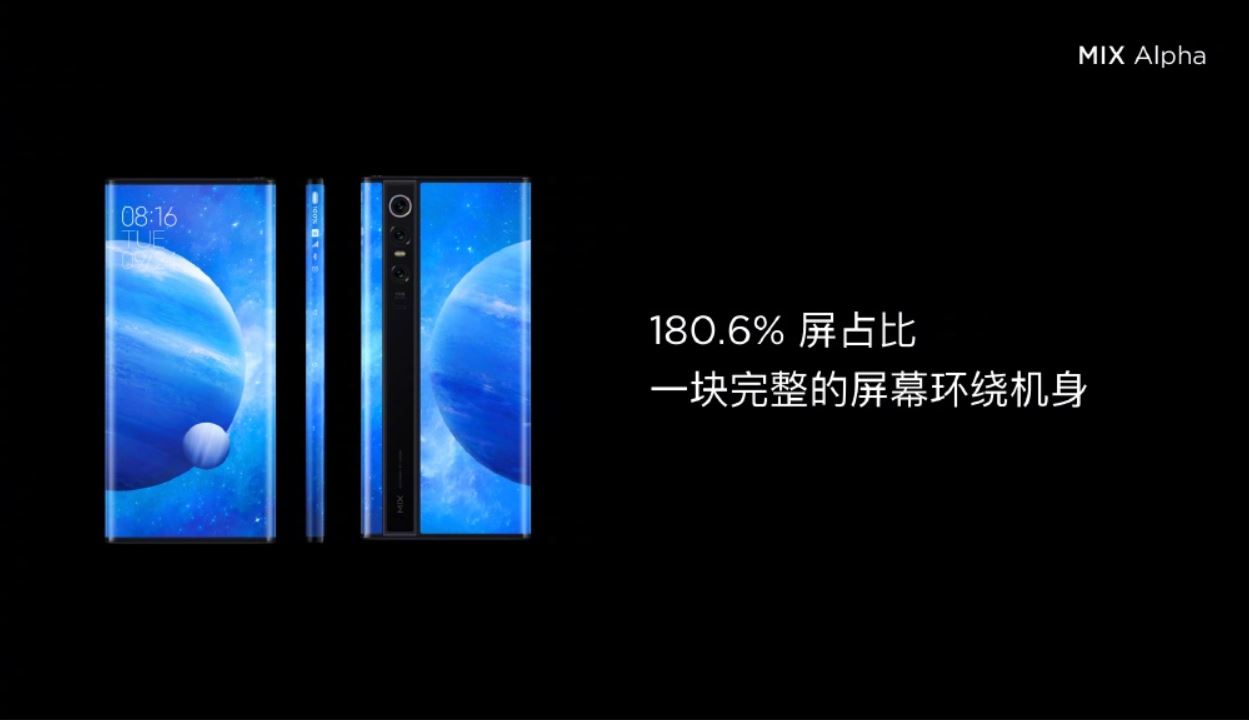 To overcome the lack of buttons, the company is going with the pressure-sensitive sensors like we have seen in very recently, Vivo Nex 3. Moreover, it can be used as triggers while playing games.
Specifications
So, there is a lot to talk about this phone. Firstly, the Mi MIx Alpha will be powered by the Qualcomm Snapdragon 855+ chipset, paired with 12GB of RAM and 512GB of onboard storage. It comes with 5G and houses a 4050 mAh battery which supports 45W fast charging. It comes with sapphire glass protection and has AI-powered monitor to smartly prevent accidental touches. On the back screen, you can use apps like Maps, calculator, etc. Mi Mix Alpha also comes with UFS 3.0 storage.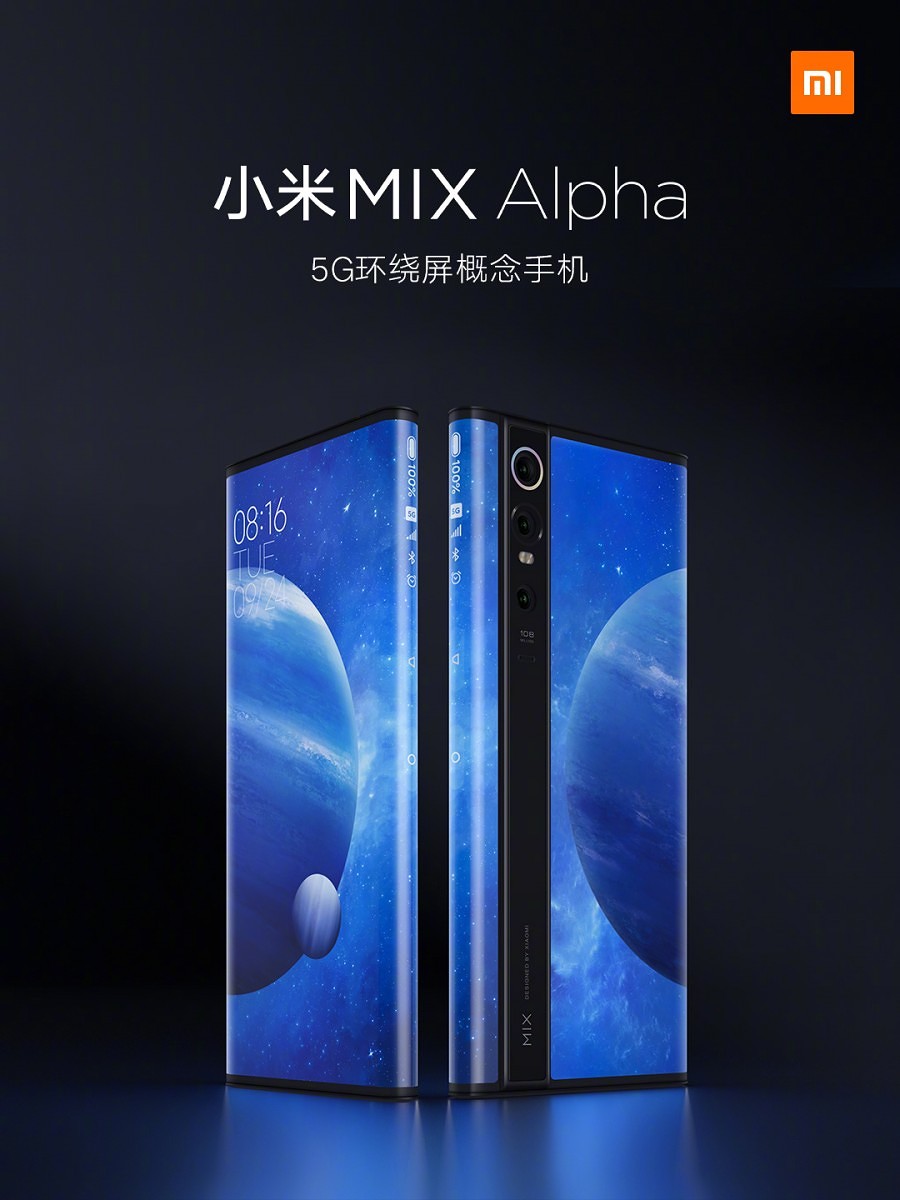 Talking about the thin strip of camera assembly at the back, it houses the Samsung ISOCELL HMX 48MP sensor that produces an out image of 108MP (12032×9024) to capture every detail. Note that the ISOCELL is 4-times larger than the SONY IMX 48MP lens as it has a 1/1.33-inch sensor. There is another ultra-wide camera which is a 20MP lens with a 117-degree field-of-view. And lastly, there is a 12MP depth sensor as well. For the front, you can just flip the phone and the viewfinder will detect it as and all your primary cameras will be used as the front selfie camera.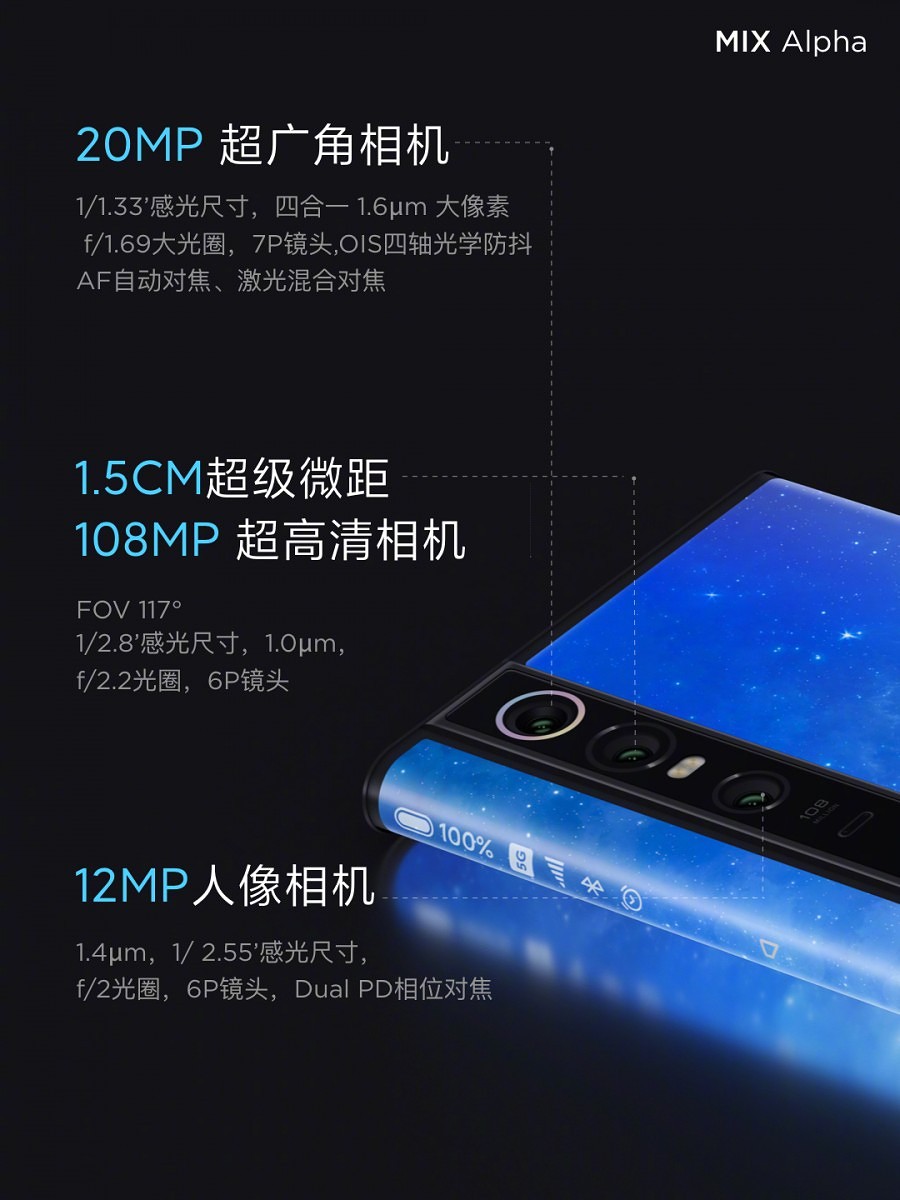 Price & Release Date
Now, coming to the price of the device, Xiaomi has said that they have already begun the small scale production of it and we could see the smartphone this December. However, it remains unclear whether this phone will be available by that time to other markets apart from China.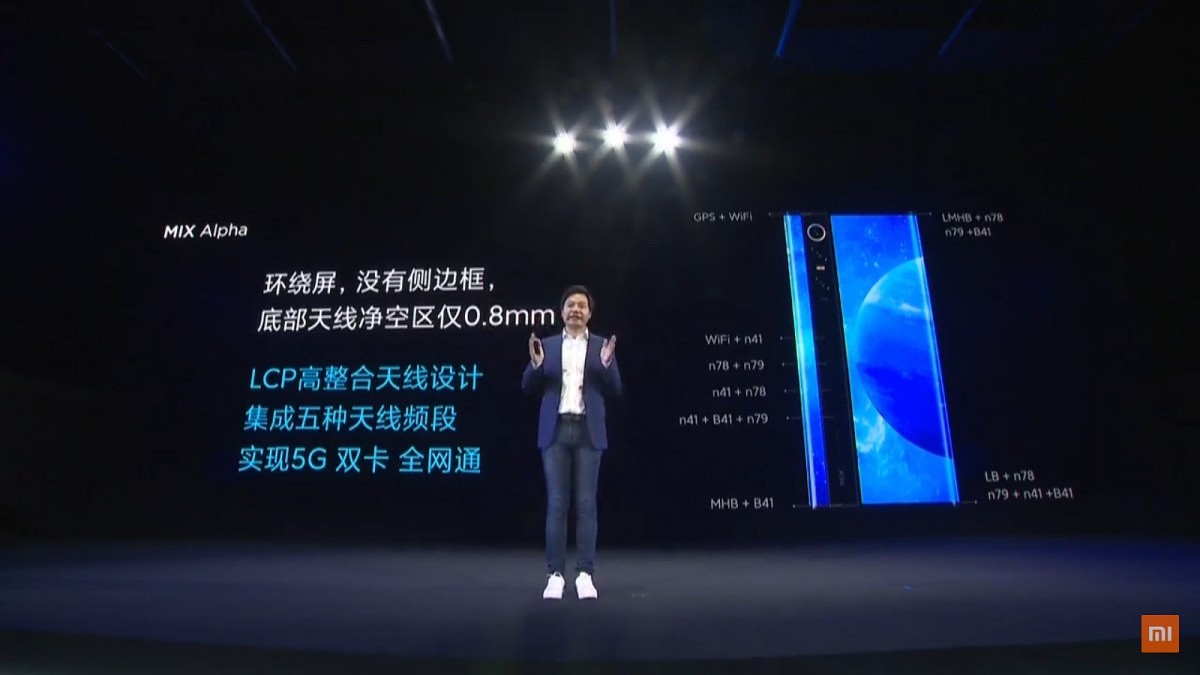 The price of the device is set at 19,999 Yuan (approx $2810) which is way more expensive than the already expensive Samsung Galaxy Fold. So, clearly this is a smartphone which not a lot of us would be able to spend out that amount of cash to get out hands on this device. Let us wait and see when this smartphone comes out for the public.
Let us know in the comments below, what are your thoughts about this smartphone? Also, let us know whether you would shell out almost $3000 for a smartphone like this? What are your favorite features of this device?