Oppo has started moving into the fitness and smartwatches kingdom and launched some amazing smartwatches. Most Oppo smartwatches use Bluetooth technology to connect and pair with your Phone. Although the connection is much better and robust with Oppo smartphones, if you're using any other brand smartphone, then you might find it difficult to pair your Oppo watch. Oppo smartwatches including their latest edition 41mm and 46mm watch connect with Bluetooth as well as wifi with your device. But the majority of us like to pair the watch using Bluetooth connectivity for easy access. Bluetooth is an easy, reliable, and most efficient way to pair your smartphone. But in spite of the easy setup process, some users cannot pair Oppo watch to their phone due to technical difficulties. Here are some troubleshooting steps you could take to fix up this problem.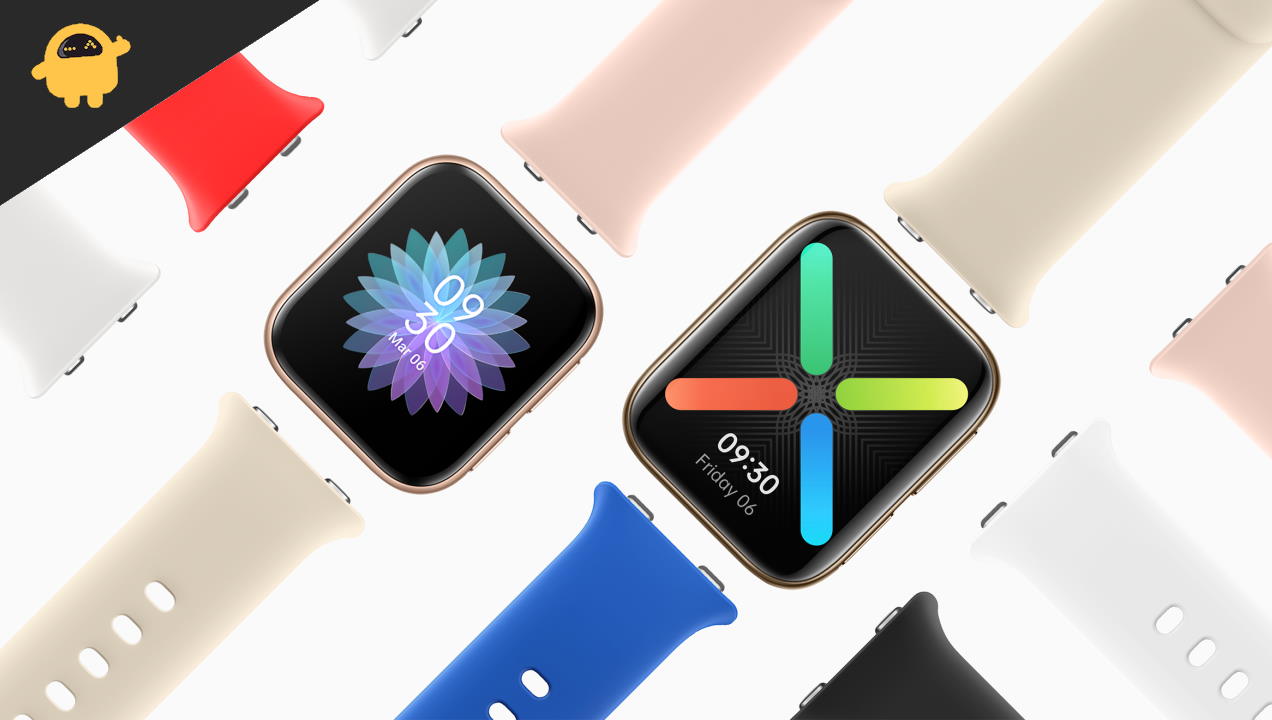 How to Fix If you cannot Pair Oppo Watch to Your Phone?
Usually, such pair issues may happen due to a software glitch. Such glitches are usually temporary and can be fixed with a simple device reboot. So make sure to reboot your Oppo watch as well as your smartphone and see if the issue persists. The Oppo watch works the best with Oppo devices only. Although the watch can connect with any other Android smartphone using Bluetooth connectivity. But it might show pairing issues in the future. So follow the below steps to pair your Oppo watch.
Open the settings pane in your device and navigate to the Bluetooth option.
Go to the settings pane in your Oppo smartwatch and enable Bluetooth there as well. Make sure the watch is set to discoverable.
Now go to your smartphone and click on the "add new Bluetooth device" option.
It will list down all available nearby Bluetooth devices, select the Oppo watch from the list.
It will ask you to pair the device and will send a confirmation message to Oppo watch.
Click on Yes to the pairing process and wait a few seconds to complete.
Now whenever you turn on the Bluetooth, your Oppo watch will connect automatically.
Some users might still face issues after following the above guide. For such instances, make sure you disable any "power saving mode" or "battery health mode" on your device. Power saving mode usually limits the access of Bluetooth and wifi and causes trouble with wearable devices.
Conclusion
The above methods will definitely help you when you cannot pair your Oppo watch to your smartphone. One thing to notice is that Bluetooth is close range network, so make sure you don't keep your watch away from your smartphone. Or else it will lose connectivity and you will not receive notifications on your watch.