While action-packed games like Call of Duty and PUBG Mobile have dominated the mobile gaming industry for a good few years, there's still a growing desire for simpler, calmer games. People still find amusement in games with an easier learning curve and with no particular objectives. In today's article, we will be going over some of the best relaxing games on Android you can enjoy playing!
When we talk about calm and relaxing games, the first thing that comes to mind is a good and peaceful soundtrack with breathtaking visuals. Games with no specific end goal or purpose also seem to fit well into this category. Many of these relaxing games usually have endless stages with randomly generated level designs to keep you hooked on the game for longer.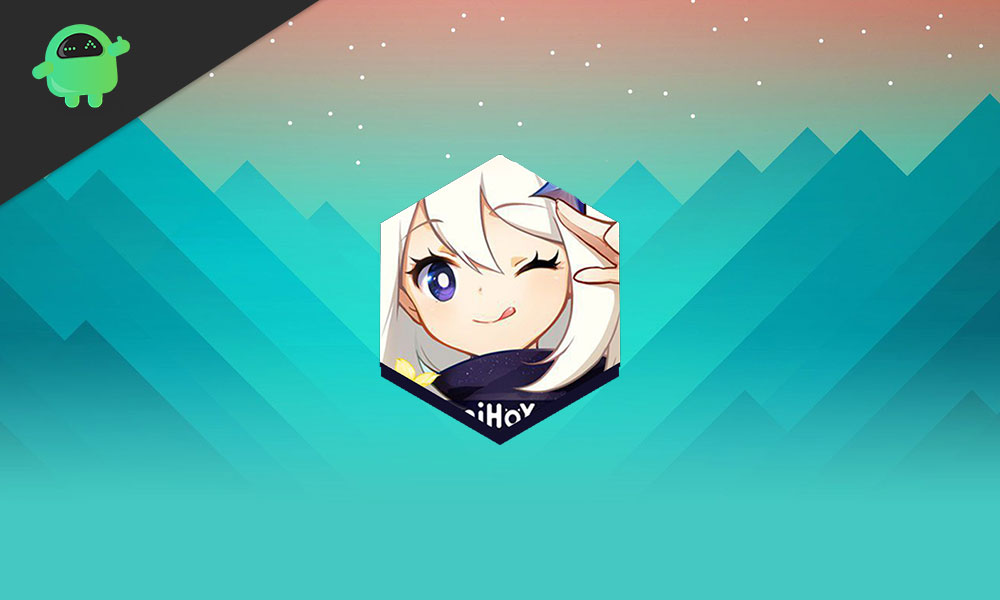 Best Relaxing Games on Android
For this list, we have a selection of both free and paid titles. While most people prefer free games, we assure you that any of the games we have talked about below would get your money's worth. With that out of the way, let's take a look at the games!
1. Sky: Children of the Light
Free with in-app purchases
Sky: Children of the Light is a rather new title to hit the Play Store and comes from the developers behind "Journey", which won the 2013 Game of the Year award. The game embarks you on a journey to uncover the "mystery". Simply put, the less you know about the premise of the game, the more enjoyable it actually is.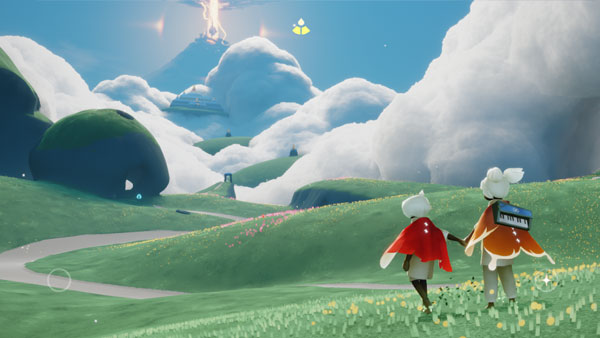 What we can tell you though, is that the game is filled with jaw-dropping sceneries and a calm, relaxing soundtrack. You are free to explore over 7 dream-like worlds, each fabricated with its own set of elements and a unique atmosphere. The game does have "darker realms" that you can dwell inside of with other players if you're feeling challenging.
Download Sky: Children of the Light
2. Alto's Odyssey
Free with ads
Alto's Odyssey is a great example of an endless runner that is also very relaxing to play. The game has some of the best stage designs and soundtracks going with it, which makes it a calming experience. Just like Alto's Adventure, the game has breathtaking visuals with an immersive sound stage when using a good pair of headphones.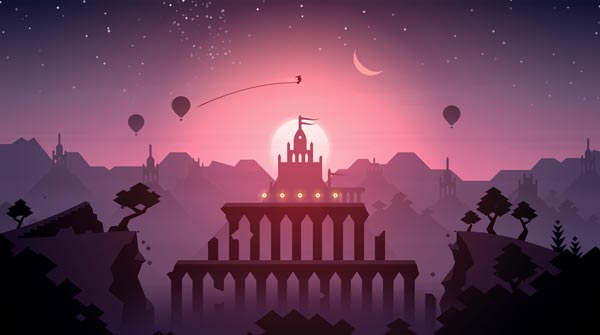 While the Android version of the game is completely free to play, it does come with a few advertisements every now and again, thankfully it doesn't ruin the experience with too many of them. Other than that, there are no in-app purchases which keeps the game fair for everyone. If you've enjoyed playing this game before, we also recommend you try out Alto's Adventure which has a slightly different vibe to it with essentially the same gameplay mechanics.
Download Alto's Odyssey
3. Genshin Impact
Free with in-app purchases
If you are a PC gamer then you must have already heard about Genshin Impact from all the hype surrounding it. Genshin Impact is an action-based RPG with an enormous world to explore. Easily the best part about the game is its jaw-dropping graphics and detail. I've been playing Genshin Impact for almost a year, both on my PC and my phone, and there is very little difference in visual quality switching between the two platforms.
However, this means you need quite a powerful phone to be able to run the game at acceptable framerates while also keeping the graphics quality at an appealing level. The game is also enormous in size, but that's to be expected seeing the insanely huge open-world and the multitude of story and side quests it has to offer. There are regular events you can participate in, and can even play with your friends to defeat enemies easier.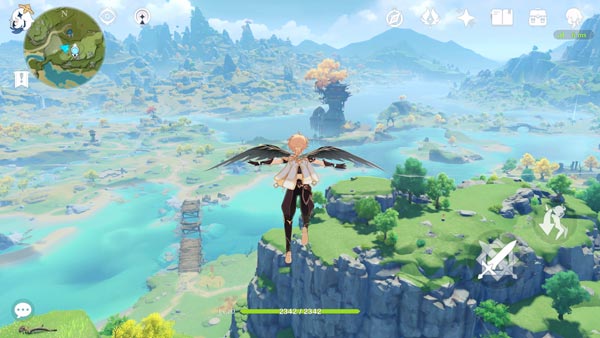 Genshin Impact also offers a ton of in-app purchases and character unlocks that have become an integral part of the game. As a fresh player, you can mostly ignore anything that costs you real money and simply focus on leveling up the existing characters and exploring the huge terrain. All of the breathtaking visuals coupled with a soothing soundtrack make for an experience like no other!
Download Genshin Impact
4. I Love Hue
Free with ads
Apart from having a very clever name, I Love Hue is one of the most relaxing puzzle games you can play for free. It comprises over 900 levels, each with the same objective – play with the numerous tiles of colors to create a smooth color spectrum. While the levels seem easy and non-challenging early on, the game soon gets really challenging.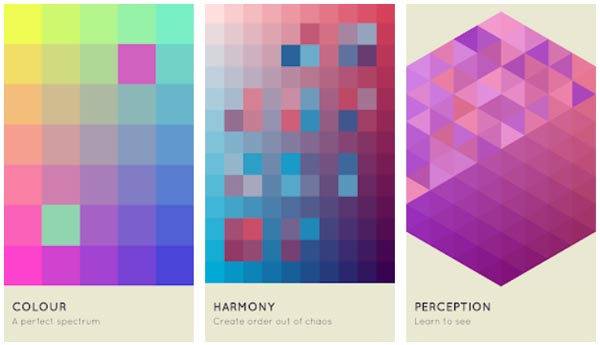 Luckily, there is no time limit and no in-app purchases to add to your anxiety. You can take as much time as you need to solve every puzzle, maybe take a few minutes off to recalibrate your mind. If extraordinarily, you beat the game, you can challenge yourself once again with a slightly different geometrical puzzle game aptly named "I Love Hue Too".
Download I Love Hue
5. Monument Valley
$3.99 with additional DLC
Monument Valley is easily one of the most popular puzzle games to have ever existed for Android (as well as iOS). The reason why you don't see a lot of people playing it is that it comes for quite a steep price for a puzzle game. However, once you spend even a few minutes playing the game, you'll soon realize this game is worth every penny.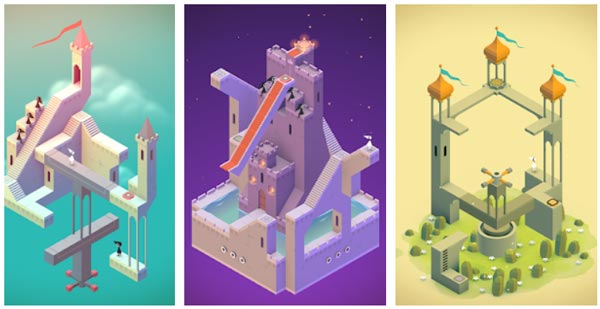 Monument Valley pairs a 2.5D level design with very interesting colors and graphics to make it stand out from the other puzzle games. Your goal at every level is simply to reach the exit by any means necessary. Some levels may take you only a few minutes to solve, while others might leave you scratching your head. With no time limit or annoying ads, the game provides a calm and relaxing experience. Monument Valley does come with an optional DLC upgrade, and if you really enjoyed the game, the second version comes with the same spectacular experience and even more puzzles.
Download Monument Valley
Conclusion
We hope you were able to find the perfect game to calm your senses and spend some of your leisure time. There are many more to keep your craze for card games going. You just need to keep the love for Solitaire alive and these games will take it to the peak. So, what are you waiting for? Let's dive in!
The Google Play Store is home to hundreds and thousands of other great games, so if you think a deserving title should have made this list, let us know in the comments below!