Acer Chromebook Spin is one of the best Chromebook money can buy in the market in the budget range. The Acer Chromebook spin is available with a blazing-fast intel processor (with different variants) and a crisp 3:2 display. Acer Chromebook Spin is one of the favorites for the budget range PC with all-day battery life. But many users do complain regarding the battery issue with the laptop, especially with issues of no charging.
But as every PC has, there are some technical issues you might be facing in the Acer Chromebook Spin. Users are facing issues when they try to charge their laptops. In this article, we will troubleshoot the problem and share some methods to fix the charging issue on your Acer Chromebook.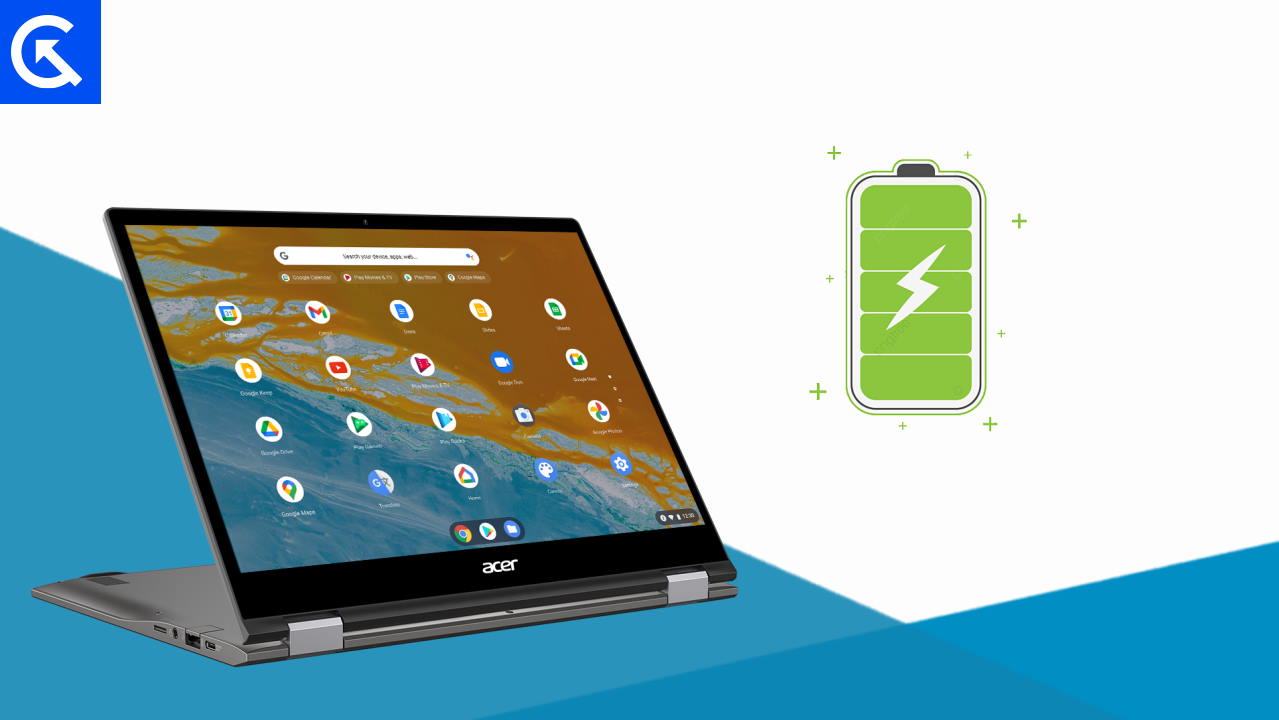 Acer Chromebook Spin Not Charging, How to Fix?
Chromebook with a 13.5-inch touchscreen and a 3:2 aspect ratio that feels like you're holding a tablet. For select types of people, this Acer Chromebook is highly useful. But the fact that these fantastic devices depend on batteries and require charging in order to be used continuously is the only thing that makes them frustrating. You've come to the right place if your Acer Chromebook Spin isn't charging properly.
The Chromebook's charging problem has been reported by users all around the world, but they were able to fix it by following a few steps. You could also resolve your Acer Spin charging issue using a few different techniques and procedures. Here's how to cure this excellent device's charging issue.
Method 1: Make Sure You Are Plugged In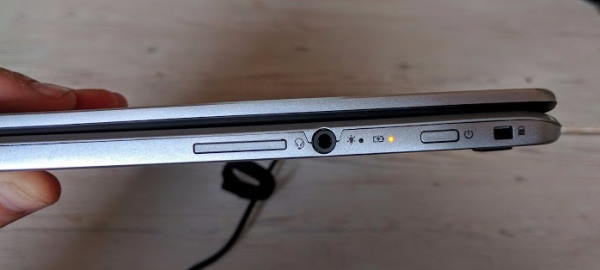 Sometimes you plug in your charger and forget it without looking at the charging status. This is quite common and if you do not connect your charger properly it won't charge your Chromebook. So first of all check the charger connection.
Unplug and plug the charger again into the Chromebook.
Check for the Power Switch, if it is turned off. Turn it on.
Unplug the power cable from the socket and plug it back in
Restart your Chromebook.
You can check at other power outlets if you are doubtful about the current one, or you can try using a different device on the same power outlet.
Method 2: Try Different Charger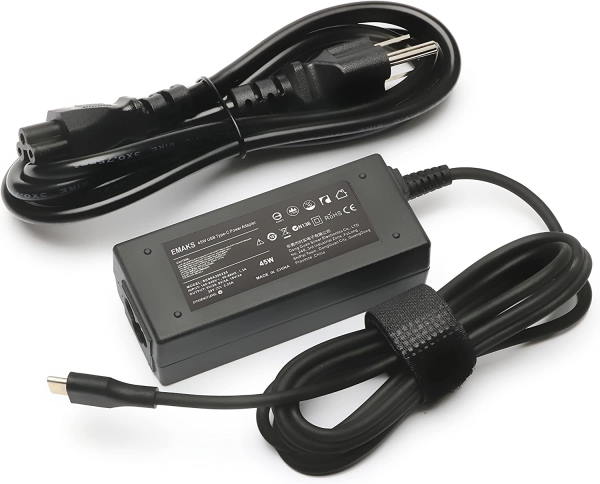 If you are unable to charge your laptop with the current charger there might be a chance of defected charger or maybe your charger is broken. You can try charging your laptop with a different charger and check if that works or not.
Unplug the current charger from the Chromebook
Try a different charger for the Chromebook
check the charging status
Method 3: Embedded Controller Reset
If you are unable to charge your Acer Chromebook, there might be a chance that it has frozen. You can do the embedded controller reset to unfreeze it while being connected to the charger.
Plug your Chromebook into the power socket.
Press and hold the power button and refresh button at the same time.
Release the refresh button when your Chromebook turns on.
The device will power on now, once it is turned on. Reset your device.
Method 4: Acer Internal Battey Reset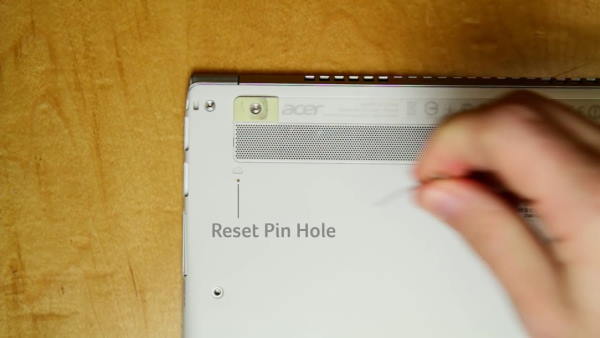 If your battery is behaving abnormally or it is not able to get charged up, you can do the Acer internal battery reset by following these steps. Doing so will disconcert your battery from the laptop and reconnect it again.
Switch off the AC power adapter.
For 15 seconds, press and hold the power button. This will carry out a software battery reset, which might fix the problem.
Put a small paperclip in the battery reset pinhole on the bottom of your system if it has one, then press and hold the reset button for five seconds.
Method 5: Perform Hard Reset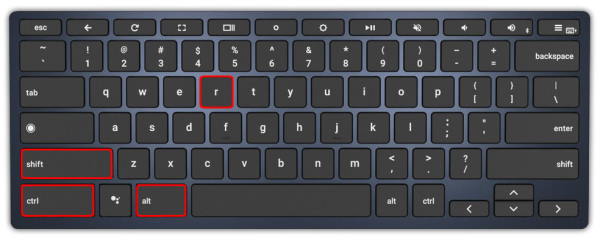 Hard Reset may sound harsh but it could be the solution you have been looking for. Sometimes modern devices develop some bugs themselves which are impossible to find out and you need to hard reset your device to get it working again. Here is how you can hard reset your Chromebook.
Sign Out of your Chromebook
Now, Press and hold the Ctrl+Shift+r button for a few seconds
Now, click/tap on restart
A box will appear, now select powerwash and tap/click on continue.
Follow the onscreen instructions and sign in with your Google account( that will be the owner of the Chromebook)
Set up your Chromebook with the on-screen guide by following the given instructions.
Method 6: Contact Customer Support
If you are still unable to charge your Acer Spin Chromebook you can try contacting customer care for support. There might be some internal damage or your battery might be faulty, we can not guess the exact problem by sitting at home.
Voice Call Support –Mon to Sun 9 am to 10 pm
For Laptop, Projector & Tablet: 1-800-11-6677
Chat Support – Mon to Sun 9 am to 4 am
WhatsApp: +91 6366 800 400 (only chat)
Conclusion
So, this was all about the Acer Chromebook Spin charging issue, you can try all the methods mentioned above to fix your Chromebook and make it start working again. If all the methods do not work for you, you can contact customer support from the above-given numbers.