Nothing seems more frustrating when you use an adblocker to prevent YouTube ads, but somehow the adblocker doesn't work, and you again start getting YouTube ads while watching videos. Many YouTube users prefer to block or skip YouTube ads to avoid interference with watching videos. But some users might notice that their YouTube ads are still bothering them. So, if you're also a victim encountering Adblock not working on YouTube in 2023, check out this article.
As plenty of users report seeing more ads on YouTube even with the ad blocker enabled, it has become one of the common issues these days. The chances are high that a recent change in how Chromium browsers work is conflicting with YouTube ads. At the same time, incorrect adblock settings can also trouble users a lot that we can't deny. Though YouTube creators require watching video ads to earn sufficiently, standard users or subscribers try avoiding ads.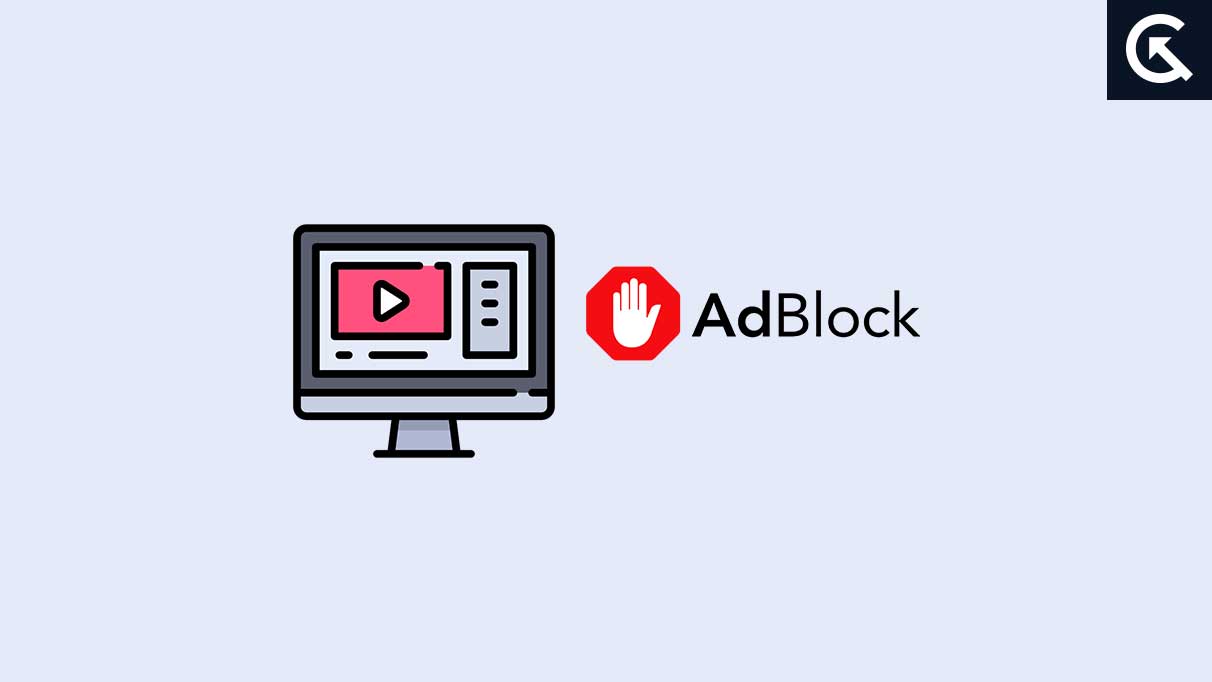 How to Fix If Adblock Not Working on YouTube in 2023
It's also worth mentioning that sometimes the experience of watching YouTube videos can be ruined easily with non-skippable ads. Over the past couple of years, AdBlock has improved a lot and literally stops annoying screen messages or ads or webpage redirections. But there are still some loopholes present that can prevent adblocker operations. So, if you're also one of those to go through missing adblocking features on YouTube, then read this troubleshooting guide to fix it.
The chances are high that you're using an outdated version of a web browser, an outdated adblocker tool, corrupted browser cache & cookies, conflicts with the browser extensions, installation issues with the web browser, etc. Make sure to follow all workarounds until the problem gets fixed.
1. Turn Off AdBlock Extension and Enable it Again
First, you should turn off the Adblock extension and turn it on to cross-check if the problem has been fixed. Check out the following steps depending on which browser you're using.
For Safari:
Launch your Safari browser > Go to the homepage and click on the Menu button.
Select Preferences > Go to the Extensions tab.
Untick the Enable this extension option to deactivate your Adblock extension easily.
Close the Safari browser and open it after some time.
Then Enable the Adblock extension once again.
For Chrome:
Launch your Chrome browser and select the three vertical dots to open the Menu.
A list will appear and check for the Extensions tab then open it.
Now, locate Adblock from the list of extensions.
Turn Off the Adblock toggle.
Exit the Chrome browser and check for the issue again.
Note: If the issue still persists then make sure to reopen the Adblock extension.
For Firefox:
Open the Mozilla Firefox browser.
Select the three vertical lines on the top right side of your Firefox browser.
Go to Ad-ons and Themes [Otherwise, press the Ctrl+Shift keys].
The Firefox Extensions tab will open and find the Adblock extension.
Now, Turn Off the Adblock toggle.
Close Firefox and check the issue further.
2. Log Out of Your YouTube Account and Log Back in
Sometimes, you should sign out of your Google account, whatever you've used for YouTube, and then sign in again to refresh the account syncing. It looks like that Google collects data of the users, including your browsing history, item purchased online, general interest, and more. And then, Google customizes ads according to your browsing experience or history.
Open YouTube and go to the Profile section at the top right side.
Click on your account and Sign Out of your account.
Wait for a couple of minutes and go to the profile section again.
You'll see a Sign in button at the upper right side of the interface.
Input the required details to sign in and play a video to check whether the ads appear.
3. Clear Browser Cache and Cookies
You can also clear the cache and cookies stored on the web browser, which affects the AdBlock feature. You can follow the steps below to clear your browser cache and cookies.
Open the web browser and click the Menu button on the upper right.
Go to History from the dropdown list > Select Clear browsing history data.
Then make sure to tickmark the cache and cookies boxes.
Click on OK to clear your browser data.
4. Update the Web Browser
Try updating the web browser to avoid any PC glitches or outdated version issues. Here we've shared the Chrome browser steps for you.
Launch Google Chrome > Click on the Menu (three vertical dots icon) from the top-right corner.
Click on Settings > Select About Chrome from the left pane.
The Chrome system will automatically check for available updates.
If an update is available, it will automatically download and install it.
Once done, restart your Chrome browser.
Similarly, you can go through the update process of any other web browser. The steps will be slightly variable.
5. Ensure AdBlocker is Up-to-date
It's also recommended to update the adblocker extension on the web browser because new updates will improve accurate ad blocking and better filters by default. To do so:
Open the web browser and go to the extension store.
Search for the YouTube adblocker or Adblock.
If there is an update showing, make sure to install it.
Otherwise, you can try uninstalling and installing the extension again.
6. Update AdBlock Filter List
One of the primary features of an AdBlock extension is to filter ads on the websites to block ads. But if the adblocking system doesn't work properly then it's suggested to update AdBlock Filter List by following the steps below so that it can work.
Open the web browser and head over to the extension list.
Go to the AdBlock extension and click on it to open.
Now, go to the settings menu of AdBlock and click on the Add a new filter list option.
Type in YouTube URL and click on Add a filter list to save it.
7. Reinstall AdBlock
If ads are still troubling you on YouTube, reinstalling Adblock might be useful. To remove and reinstall your YouTube AdBlock, follow the steps below:
Open the web browser and go to your browser extension page.
Locate the AdBlock extension and Remove or Uninstall it.
Go to the browser extension store and search for AdBlock again.
Make sure to click on Add to extension or Install to reinstall it.
8. Try Using Another AdBlocker
Last, you can also try using another adblocker extension on your web browser if the AdBlock extension seems problematic. Although a huge list of ad blockers is available online, the AdGuard AdBlocker extension feels more consistent and reliable. It's free and works fine for YouTube and other website ad blocking. Otherwise, you can also try other ad blockers to check which one suits you best.
That's it, guys. We hope this guide was helpful to you. For additional queries, you can comment below.