Google Calendar is an incredibly useful tool to help you stay organized. It can help you schedule meetings, appointments, or events for efficient time management. One of the standout features of Google Calendar is its seamless synchronization across all your devices. This means you'll continue to receive alerts on other linked devices even if you don't have your phone with you.
Google Calendar is one of the most popular calendar services; hence, a minor disruption in the service affects millions. If Google Calendar is not working on your Android 14 phone, I know it can be stressful. You could miss important meetings or events. Before things get worse, apply the solutions from this guide to get timely notifications from Google Calendar.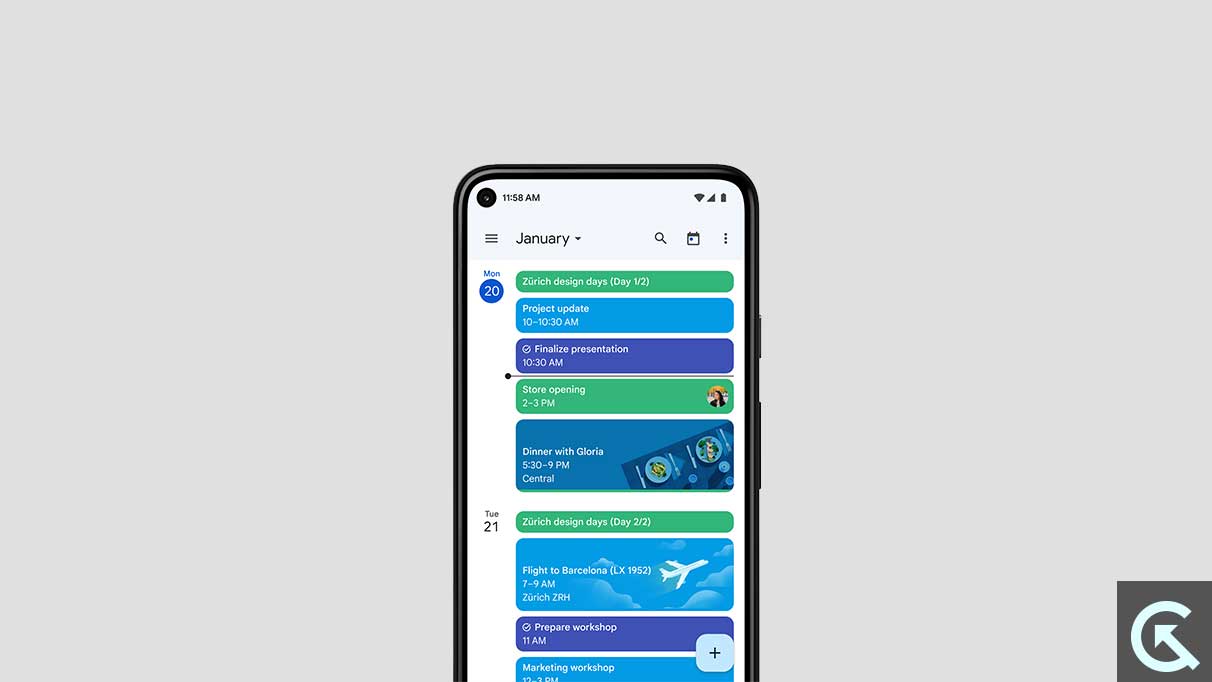 Why is Google Calendar Not Working on My Android 14 Device?
Bad internet connectivity: If the Calendar app is missing any events, meetings, or reminders, your internet connection could be the culprit. Make sure you have a stable connection for better synchronization.
App cache or data: If the Google Calendar app is not opening or not showing any meetings or reminders, the app cache or data could be corrupted. You can try clearing the app cache. If it does not help, clear the app data as well.
Syncing issues: It's one of the common problems with calendar apps. Your calendar app may not show upcoming events or reminders without proper syncing. It could also result in delayed reminders or no reminders at all.
Outdated app: Google Calendar is regularly updated to improve the app experience, add new features, and fix known bugs and errors. If you're using an outdated app, it could result in issues with app launch, notifications about upcoming reminders, etc. You should keep the app up-to-date for the best experience.
Notifications are disabled: If you do not receive notifications for your upcoming meetings or tasks, probably the notifications are turned off for the Calendar app. Check the app permissions to ensure you're not blocking the app notifications.
Issues on Google's end: There could be problems on Google's end, causing issues with Google Calendar. There are several ways to check it (more on that later).
Now that we've explored why the Android 14 calendar is not working, it's time to test some troubleshooting methods.
How to Fix Android 14 Calendar Not Working Issue
In this section, we've jotted down practical approaches to fix issues with Google Calendar. Whether you can't launch the app, see upcoming events, or get timely notifications, these solutions should resolve all the problems.
Before applying a fix, you must check if the problem is on Google's end. Check out below for more details on this.
Solution 1: Check if Google Calendar Is Down
No matter how many fixes you try, if the Google Calendar services have been affected, you won't be able to fix it. The only thing you can do is wait for the Google engineers to resolve the issue.
To check for any outages to the Google Calendar, go to the Google Workspace status dashboard. A green check mark on the right side of Google Calendar tells that it's operating normally. However, a red cross means service disruption.
You should also check if other users are facing issues with Google Calendar. Whenever the service gets a hit, some users head to platforms like X (previously Twitter) to express their concerns. Go to twitter.com and search for Google Calendar. Then, navigate to the Latest tab to check the latest posts around this topic. You can also use a third-party tool such as downdetector.com.
If Google Calendar services are affected, you must wait while the engineers work on it. Try reopening the Calendar app in an hour or two to check if the problem is fixed. However, if everything seems fine, the solutions mentioned below should work.
Solution 2: Restart Your Phone
We'll begin our troubleshooting with an age-old restart method to fix common problems, including software glitches, network problems, and crashes. Although it may seem a basic solution, it's very much effective as your phone gets a quick refresh. It can also resolve the Google Calendar not working issue on your phone.
Restarting any Android device is an easy process. Simply press and hold the power button and select the Restart option. On some devices, you need to press the power button and volume down button to get the Restart option.
Solution 3: Check Your Internet Connection
The Calendar app may not work if your Android device does not have a stable internet connection. If so, there may be syncing issues, which could result in upcoming events and reminders disappearing. You must ensure a stable connection on your Android device.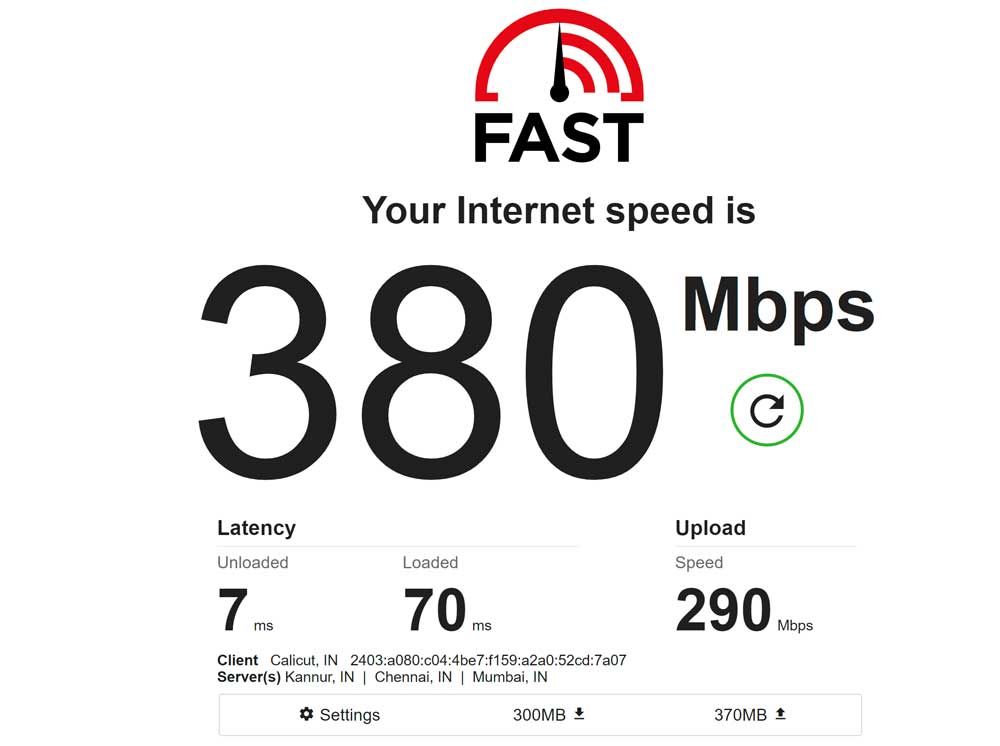 To check if your internet connection is faulty, run multiple speed tests via speedtest.net or fast.com. If your connection seems to have issues, try rebooting the router. To do this, unplug the router's power cable, wait for 2 minutes, and plug it in again.
Connect your Android device to the internet and check if the calendar problems have been resolved.
Solution 4: Update the Google Calendar App
If you last updated the Calendar app a while ago, it could be causing the problem. The installed version on your device may have bugs, which could have been fixed in the latest version. Hence, updating the app is always advised for better app experience and stability.
To update the Google Calendar app, go to Google Play Store, search for Google Calendar, and hit the Update button.
Solution 5: Clear App Cache and Data
If the Calendar app is not launching or events/reminders are not showing or updating, the app may have corrupted cache. Clearing it can resolve the issues.
Clearing the cache for Google Calendar does not delete any reminders or events. So, you won't lose anything.
How to clear Google Calendar cache:
Open the Settings app on your phone.
Go to Apps.
Scroll down the apps list to find Calendar and tap on it.
Click Storage and tap on Clear cache.
These steps should apply to all Samsung smartphones. However, the steps are pretty much similar for other smartphone brands.
There's another way to clear the cache of an app quickly. Tap and hold on to the app icon and click App info. You can then clear the app cache.
Solution 6: Check the Date and Time on Your Phone
If your Android device has an incorrect date or time, it can affect synchronization for apps, including Google Calendar. If so, the app will send you delayed notifications or won't send you notifications at all.
If you haven't tweaked your device's date and time settings, it should be set to automatic, which is recommended. To check the date and time settings, go to Settings > General management > Date and time and make sure the toggle is enabled for Automatic date and time.
Solution 7: Disable Battery Restrictions for Google Calendar
Enabling battery optimizations for Google Calendar can restrict the app's background activities. It could be the reason why the app is not working on your Android 14 device.
Set unrestricted battery usage to Google Calendar. Here are the steps:
Go to the Settings app and tap on Apps.
Find Calendar in the app list and tap on it.
Click Battery.
Choose the Unrestricted option.
Solution 8: Enable App Notifications
If the Google Calendar does not send you notifications for events and reminders, the notifications could be disabled.
How to enable notifications for Google Calendar:
Go to Settings and click Apps.
Tap on Calendar in the app list.
Click Notifications and toggle on Allow notifications.
You should now receive all notifications from Google Calendar. Set a test reminder to check the notification delivery.
Solution 9: Check for Syncing Problems
Synchronization is a critical process for all calendar services, including Google Calendar. If it fails, the calendar may not work. You must ensure that nothing is blocking the synchronization of Google Calendar on your Android 14 device.
Disable battery saver: When you enable the battery saver on your phone, it reduces background activities and stops sync for many applications to save the battery. Unless your device is running very low on battery, you should keep the battery saver disabled.
Battery restrictions: We've touched this point in solution #7, so we won't delve deeper here. Just make sure that no battery restrictions are applied to Google Calendar.
Toggle on Google Calendar sync: You must ensure that Google Calendar sync is not disabled for your Google account. Go to Settings > Account and backup > Manage accounts > select your Google account > Sync account and toggle on Google Calendar, if disabled.
Solution 10: Allow Background Data Usage for Google Calendar
Google Calendar may be missing necessary permissions on your phone, causing issues with the app. For instance, the app requires access to data in the background for syncing. Not allowing this permission can lead to missing events, reminders, or delayed notifications.
Long press the Google Calendar app icon and click the info icon or App info. Now, tap on Mobile data and enable the toggle for Allow background data usage. Also, ensure that Allow data usage while Data saver is on is enabled.
Solution 11: Uninstall and Install the App
If the Google Calendar app is still not working on your device, uninstall and reinstall it. It ensures that there are no missing or corrupted app files.
Uninstall the app and download it from the Google Play Store. Do not download Google Calendar from a third-party website, as they can deliver an outdated app, or it may contain viruses or malware.
Solution 12: Remove Other Calendar Apps
In addition to Google Calendar, If your Android device has other calendar apps, they can conflict with each other. You should stick with Google Calendar and remove others.
If your device has a built-in calendar app that can't be uninstalled, force stop it to restrict its activities.
Wrapping It Up
Google Calendar is an excellent productivity tool. If it's your go-to tool for getting reminders about upcoming events or meetings, it can be stressful when the calendar service fails. However, there's no need to panic as there are effective troubleshooting techniques to get it fixed.