Android 14 is officially coming out with its stable build in a week. The beta build of the OS was made available to users starting in July 2023. many OEMs followed Google and launched their skinned version of Android 14 beta for users to try the new OS. They hoped to clear out the bugs the users face in the beta build by the time the stable build is released.
Many people joined the beta program and installed the beta version of Android 14 on their smartphones. But beta builds often come with several bugs. One particular bug that has troubled several users is the smartphone restarting itself. Imagine talking to someone on your phone, and then it suddenly restarts itself out of the blue. This can be not very pleasant for any user. If you are one of these troubled users, this article should help you. Here, we have listed all the standard solutions one can try to fix this problem. So, without any further ado, let's get into it.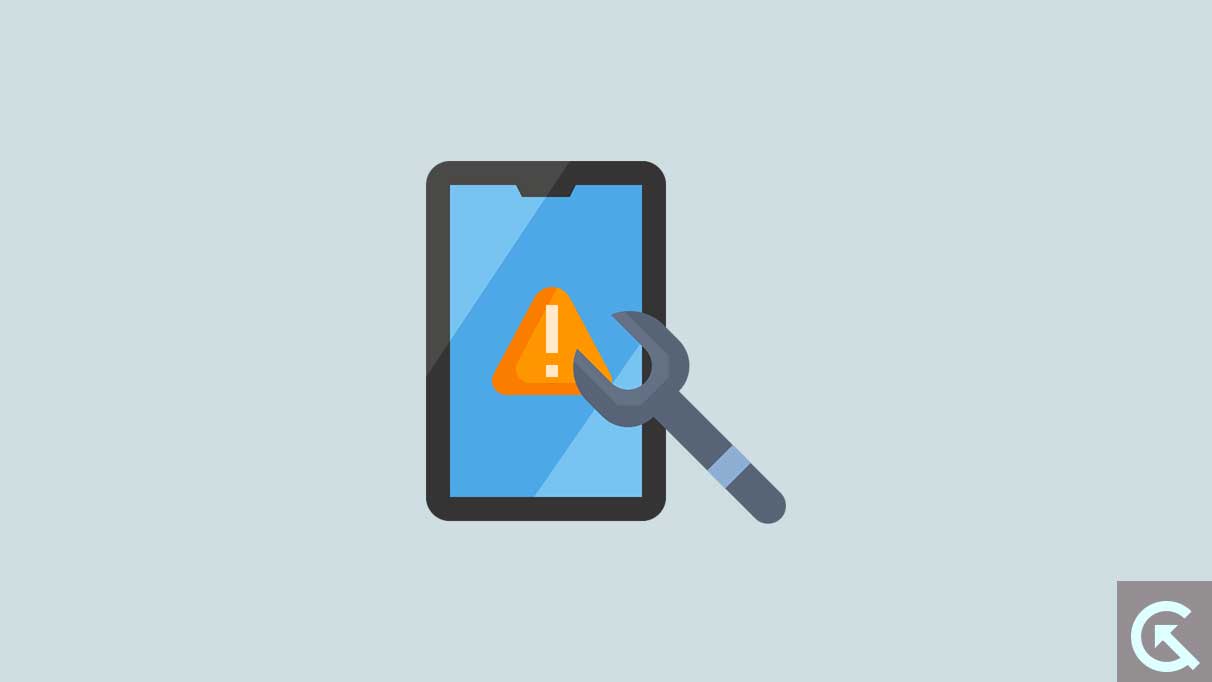 How to Fix Android 14 Keeps Restarting?
The list is in no particular order. Try one solution after another until you find one that works for you.
Check the battery:
There is a possibility that the beta build of Android 14 could have fried your battery. It's exhausted or damaged due to the beta version of the OS. So, the first thing to do when experiencing this continuous reboot issue is to charge up the smartphone. Get the original charging adapter and cable immediately, and connect it to a power socket. Now check whether the repeated reboot issue is fixed or not. The battery is at fault if you notice your smartphone powering up generally with the charger plugged in. Get the smartphone to the nearest service center and replace the battery immediately.
If you see the rebooting issue even with the charger plugged in, it is a firmware or app compatibility issue. In that case, try the other solutions mentioned below.
Use the phone in safe mode:
Turn on your device's safe mode, and it will tell you if any third-party application is responsible for the continuous reboot issue or the firmware. Hold the power and Volume down buttons to turn on Safe mode for a few seconds. When the power options appear on the screen, tap and hold the power off option until it shows Safe mode. Then tap Safe Mode and see if the device boots up normally again.
If the device does boot up normally in safe mode, then an application in your smartphone is definitely causing the continuous reboot issue. But if you cannot boot the device in safe mode or it just keeps restarting even in safe mode, the problem is definitely with the firmware. If it is an application issue, the following solution should help you. If it is not an application issue, try the answers below.
Uninstall incompatible applications:
If you could reboot your device normally in safe mode, then the reason behind the rebooting issue is a third-party application that is not compatible with the firmware or the beta build of Android 14. It could be tricky to find applications that are not compatible with the latest build of Android 14. An ideal approach would be to look for applications that have not received an update in a long time. This could mean that the app is not yet compatible with the latest version of Android 14. So remove such applications from your device if possible and then check whether the restarting issue is gone.
While removing the applications, if the phone keeps restarting, you should boot into safe mode and uninstall the applications one after the other. If removing all the applications that were not updated in a long time also did not help with the restart issue on your Android 14, move on to the next solution.
Wait for the stable version of Android 14 or downgrade to a stable version of Android 13:
Android 14 stable is not yet officially out yet. It is scheduled to be released on October 4th. The beta build of Android 14 is available, and any device running on Android 14 right now is running on the beta build. The problem with beta builds is that they are often filled with bugs. So, the smartphone restarting itself on your Android 14 smartphone could be because you are using a beta build. So, one thing you can do to fix this is to wait until your smartphone manufacturer officially releases a stable build of Android 14 and then install it on your smartphone.
Another solution is to downgrade to a stable build of Android 13 that is available for your smartphone. Since you are on a beta build, you know how to install builds or ROMs on a smartphone manually. So get the stable build of Android 13 for your smartphone as provided by your smartphone's manufacturer, and then manually install it on your smartphone.
If you still struggle with rebooting issues on your Android 14 smartphone, try the final solution mentioned below.
Wipe Cache:
A corrupted cache can lead to smartphone issues, including restarting issues. So, you must clear up your cache partition entirely and check if that fixes your restarting issue.
Turn off your smartphone.
Connect the device to your PC via a USB cable.
Press and hold the Volume Up and Power button.
Let go of the buttons when Android Recovery shows up on the screen.
Use the volume buttons on your phone and navigate the Wipe Cache Partition option in the recovery menu.
Once you are there, press the Power button to select it.
Confirm your action by choosing Yes in the following menu. Again, use the volume buttons and the power button to perform the selection.
Then, your smartphone will prompt for a system reboot. Press the power button to confirm the action.
After the restart, if you still struggle with rebooting issues on your Android 14 smartphone, move on to the next solution.
Factory Reset:
Factory Reset will reset everything on your smartphone to its original form, with everything set to default. Factory reset often works out software inconsistencies with smartphones. So, the smartphone restarting issue could also be fixed with a factory reset. However, you must create a backup of everything necessary on your smartphone. A factory reset will clear out all your internal storage.
Open up the App drawer and then tap on the Settings application.
Scroll down in the settings menu and tap on General Management.
Tap on Reset to view the options.
Tap on Factory data reset.
Scroll down and tap on Reset.
Enter your security lock to confirm your identity.
Tap on Delete all.
Then, enter your password and tap on the OK button.
Wait till the reboot process is complete. It will undoubtedly take a while.
The above steps are for a Samsung smartphone running on Android 14. If you use some other Android device, you might have to navigate differently to get to Factory reset. You can search for Factory reset in the Settings menu to get to the Factory reset menu quickly.
After the restart, your reboot issue on your Android 14 should be resolved.
If none of the above solutions worked for you, you should take your smartphone to the nearest service center and inform them about your issue. They should be able to help you out, given you have not installed any custom ROM. If your smartphone is running on the beta build provided by your OEM, they should be able to resolve your problem by some means.
So these are all the solutions to fix Android 14's restarting issue. If you have any questions or queries about this guide, comment below, and we will reply. Also, check out our other articles on iPhone tips and tricks, Android tips and tricks, PC tips and tricks, and much more for more helpful information.