Google, renowned for its timely software updates, released the Pixel 3 and Pixel 3 XL with Android 9 Pie installed by default. They have received successive Android updates over the years, reaching Android 12 in total.
However, as the industry evolves and new Android versions emerge, there are concerns about the possibility of additional updates, specifically Android 14. Many users wonder if Google will roll out the Android 14 update to the Pixel 3 and 3 XL. Don't worry; we will answer this question in this article.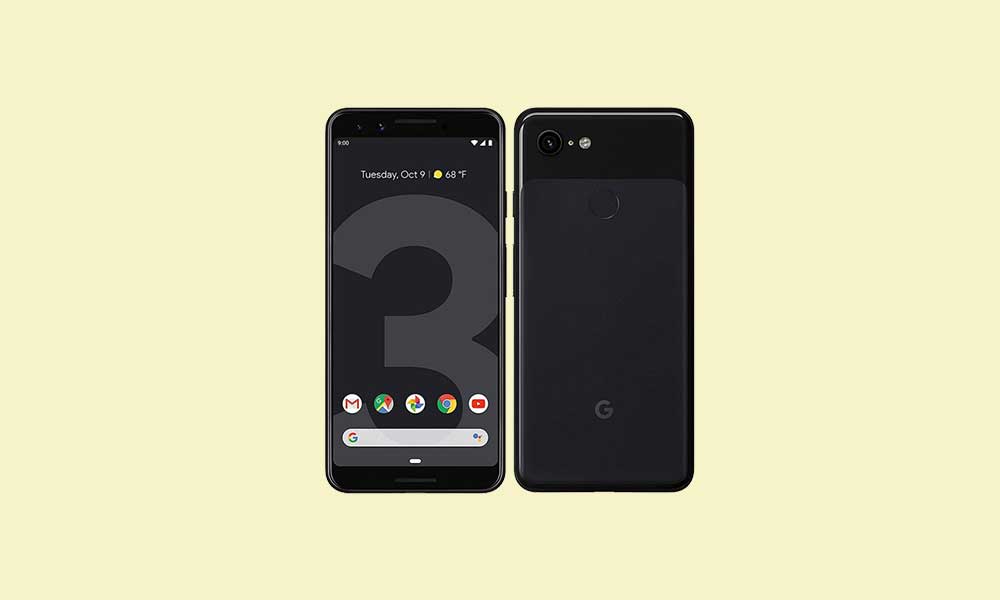 Update October 04, 2023: Google has officially announced Android 14 and the update is available for Pixel 4a 5G and newer devices. Unfortunately, the Pixel 3 and 3 XL are not on the eligibility list.
Google Pixel 3 and 3 XL Overview
Google's flagship smartphones, the Pixel 3 and Pixel 3 XL, possessed exceptional features and designs. The Pixel 3 was equipped with a 5.5-inch flexible OLED display, while the Pixel 3 XL was equipped with a 6.3-inch OLED display; both devices provided stunning visuals.
The Qualcomm Snapdragon 845 processors in these devices result in outstanding performance. In addition, they were equipped with high-resolution cameras, ample RAM, and storage options, which made them alluring to smartphone enthusiasts.
Both the Pixel 3 and Pixel 3 XL feature a 12.2 MP primary camera and dual 8 MP front-facing cameras. These devices were widely recognized for their exceptional camera capabilities, which include 4K video capture.
Pixel 3 has a 2,915 mAh battery, while Pixel 3 XL has 3,430 mAh. Variation in battery capacity influences the device's battery life and performance.
The Pixel 3 and Pixel 3 XL were released with Android 9 Pie, the most recent major Android release from Google, which includes new features, enhanced security, and a simplified user interface.
Google Pixel 3 and 3 XL Android 14 Update
Google will not roll out the Android 14 update for the Pixel 3 and 3 XL.
Google guaranteed that Pixel 3 devices would receive Android 12 updates by promising and delivering constant updates. Users benefited from new features, enhanced security, and general system enhancements.
Google has officially ended support for the Pixel 3 series, which means they will not receive the Android 13 update. According to Google's update policy, the Pixel 3 series is extremely unlikely to receive the Android 14 update.
The decision by Google to end support for the Pixel 3 series is consistent with the standard update schedule for smartphones. After a certain point, manufacturers cease support for older devices in order to focus on newer models, compelling users to seek alternatives such as custom ROMs.
Google typically provides substantial OS updates for Pixel devices for up to three years after the device's release. As the Pixel 3 series was released in 2018 and has already been updated to Android 12, it is unlikely that Google will release an official Android 14 update, as this is not their typical update pattern.
Hardware Performance Limitations
The Pixel 3 series has a Qualcomm Snapdragon 845 processor and 4GB of RAM. This hardware may not meet the requirements of more recent, resource-intensive updates like Android 14, resulting in performance issues and a suboptimal user experience.
Android updates frequently introduce new features and enhancements that may require an extended battery life. Different battery capacities exist for the Pixel 3 and Pixel 3 XL, and a significant operating system update, such as Android 14, may place a greater strain on these batteries, thereby decreasing their overall battery life.
Regular Android updates include enhancements for the most modern display technologies. The Pixel 3 series may not be optimally optimized for the new features that Android 14 may introduce, which could hurt the user experience.
The Google Pixel 3 and 3 XL will not get the official Android 14 update due to the combination of hardware constraints and Google's update strategy.
Custom ROM As An Alternative
If you want the latest version of Android but don't care about reliability or official support, you might want to look into custom ROMs.
Custom ROMs are user-created updates to existing operating systems. Custom ROMs provide a unique user experience since they typically provide features, improvements, and a degree of customization that are absent from the standard firmware.
Pros and Cons of Custom ROMs
You may get the latest and greatest features and security updates for their devices with the help of custom ROMs, even if the manufacturer doesn't officially support them.
A wide variety of options, from themes and icon collections to optimization settings and system animations, put the aesthetic and functional behavior of the device firmly in the hands of the user.
Some user-created ROMs are designed to improve the device's performance and battery life. In most cases, popular custom ROMs have a sizable community behind them, offering regular updates, support, and a discussion board where users can learn from one another and find answers to common issues.
As a custom ROM installation alters the factory firmware, it may violate the device's warranty. Incorrectly flashing a modified ROM can even "brick" the device, making it useless. You must follow the guidelines correctly.
Custom ROMs are not subject to the same security scrutiny as official releases, leaving the device susceptible to vulnerabilities. Custom ROMs lack official support from the device manufacturer; consequently, users may encounter issues that are not promptly resolved or supported.
You must weigh the advantages and disadvantages of installing a custom ROM to ensure they are comfortable with the risks and potential benefits.
Summing Up
Due to hardware constraints and Google's update policy, the possibility of an Android 14 update for the Pixel 3 and 3 XL is zero. This means that Google will not roll out the Android 14 update for the Pixel 3 and 3 XL ever.
Custom ROMs provide users with the most recent version of Android and a lengthier lifespan for their devices. In addition to official support, it allows ongoing updates, customization, and possible performance improvements.