Apple's new iPhone 15 feels svelte and soft in the hand. In addition to being fingerprint-resistant, its matte body looks pristine as well. There are plenty of fresh colors to choose from, making it easy to find the right iPhone for you. Last but not least, the 48MP main camera is a big upgrade. Those features allow a reliable 2x digital zoom option as well as ultrawide and wide.
In relation to optical 3x, this isn't as important as a universal 50mm, but it fits a lot of different situations, particularly for portraits. Even though it has come with many new feature, but it also comes with new flaws. Recently, there are many users reported that they are facing App Store Not Working / Not Downloading Apps on iPhone 15 Series. Well, don't worry if you are facing this as we have some fixes. So, let's check them out: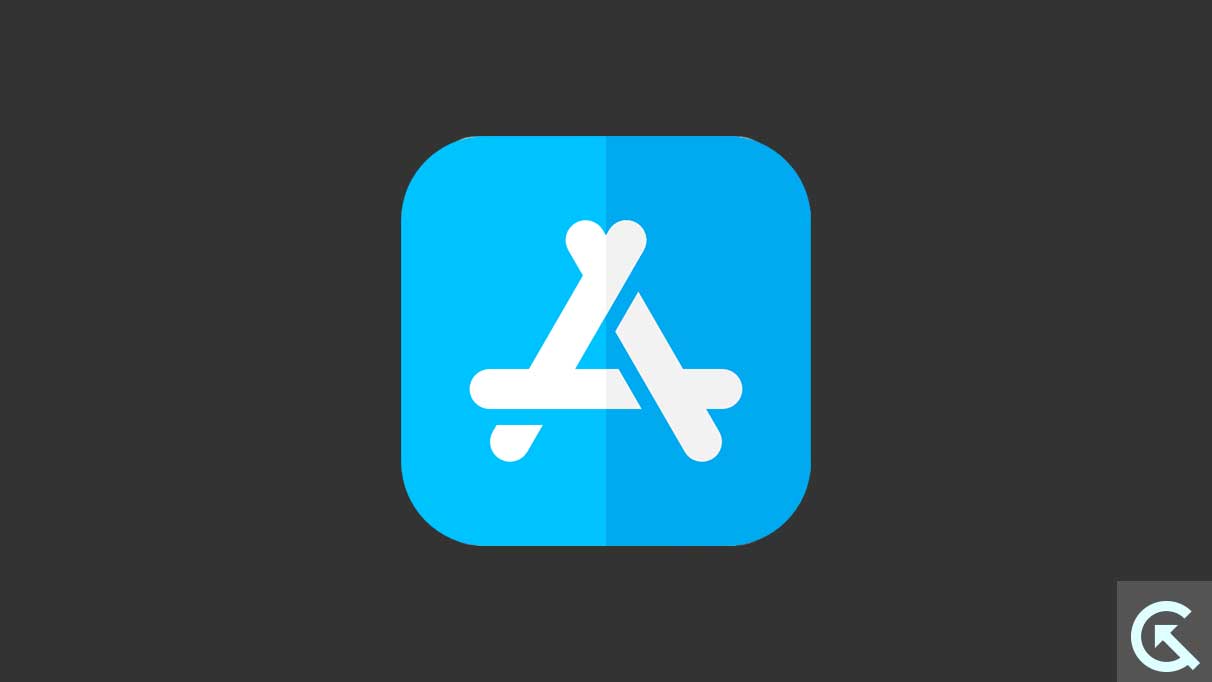 Fix: App Store Not Working / Not Downloading Apps on iPhone 15 Series
If you are facing the App Store Not Working / Not Downloading Apps on iPhone 15 Series issue, then you must check out these fixes:
Fix 1: Connect to the internet and let App Store use data
There are many users who can download apps from their App Store. Moreover, some users cannot connect to App Store at all. In this case, we try to figure out what the problem may be and discover that it could be an Apple Server bug. As a result of texting, we found that changing DNS could be helpful, here are the steps:
To turn on Wi-Fi, go to Settings.
Tap on the "i" beside the Wi-Fi you are using.
Locate Configure DNS, press it, and then select Manual.
Enter 8.8.8.8, 4.2.2.2, or 114.114.114.114 as DNS servers instead of the current ones.
Finally, go back to the App Store and try again.
Fix 2: Change System Language in Settings
Despite the fact that some users may think this method is a little bit weird, this method has actually worked for some users to fix the iOS 17/16 App Store not loading issue. You never know which method will work for you, so it is better to try every possible reason out there.
First of all, open the Settings app on your iPhone and tap on General.
Tap "Language & Region" when you reach the bottom of the page.
After that, tap on "[Device] Language", choose your preferred language, and tap on Done.
Afterward, you will see a confirmation message on your screen. Choose Change to [your language].
Fix 3: Sign out of Apple ID and Sign in Back Again
A high probability that your App Store doesn't work on iOS 17/16 beta version is caused by a problem with your Apple ID. The best thing you can do on your iPhone/iPad is to sign out and sign in again using your Apple ID. Some users have found this method to be effective on a number of occasions. It's a good idea to give it a try as well.
On your iPhone, open the Settings app and click [your name].
Tap Sign Out at the bottom of the page.
Tap on Turn Off after entering your Apple ID password.
You will receive a message stating that all your photos and documents in iCloud will be deleted.
To sign out, tap Sign Out > Tap Sign Out again.
Fix 4: Reset Network Settings
You may need to reset your network settings if the App Store is not downloading iOS 15 because of a network issue. This will restore your network settings to default. This issue might also be caused by some changes you have made to your iPhone network settings.
Go to Settings > General.
Click Reset > Reset Network Settings.
If you have set a passcode, enter it.
Once you see the message on the screen, click again on the Reset Network Settings option.
You will be able to reset your network settings within a few minutes.
Fix 5: Reset All Settings
Your iPhone/iPad can be reset easily by selecting Reset All Settings. In general, it resets all your device's settings and puts them in default mode, so all of your apps and other functions work smoothly. In addition, it solves issues related to the iOS 17/16 App Store. Here are the steps you need to follow in order to fix iOS 15 App Store crashes on iPhone:
Tap on General in Settings.
To reset all settings, tap Reset > Reset All Settings
If you have set a passcode, enter it.
Once you see the confirmation message, tap Reset All Settings again.
Fix 6: Free up storage space
If the iPhone is full of storage, the reason why apps cannot be downloaded and updated might be caused by this. Even if you have downloaded the apps successfully, you will not be able to install them if the storage left is not sufficient. Small onboard storage memory users like iPhones and iPads with 16GB, 32GB, and 64GB are most likely to experience this issue.
Your iPhone's storage can be viewed by going to Settings > General > iPhone Storage. On your iPhone, you can see how much space each app has taken up by scrolling down. When your iPhone is full, you can delete some useless or unwanted files to make space for more Apps and try downloading or installing them again.
Fix 7: Set Automatically Date & Time
Some users find this very useful even though it is hard to explain why it can fix the problem of "iPhone won't download apps". When you download apps from Apple's servers, your iPhone makes several checks, including checking the time and date. On an iPhone or iPad running iOS 13/14, you might be able to reinstall the application if you change the date and time.
In the Settings menu, go to General > Date & Time, and toggle Set Automatically on. Sync your iPhone with iTunes and download apps It might be a good idea to try downloading apps and syncing them with iTunes if the iPhone has trouble downloading or updating apps. It is sometimes possible to kickstart stuck app downloads or make them terminate themselves by syncing your purchases between iTunes and your iPhone or iPad.
Make sure your Mac or PC has the latest version of iTunes. On the screen, click Apple Store.
To download and install an app on your iPhone or iPad, click the 'Get' button and enter your Apple ID and password.
Open iTunes after successfully downloading the app on your iOS device by connecting it to your Mac or PC with a USB cable. On your iOS 17 or later device, click on 'Apps' in the left tab and tap 'install' next to the app you wish to download.
Fix 8: Disable FaceTime and iMessage
When you use FaceTime and iMessage, your App Store ID is automatically linked, so even if you aren't using them, your account information is required. So, either of the two apps can be causing the verification error in the App Store. You might be able to resolve the error by disabling and reenabling FaceTime and iMessage.
Enable and disable FaceTime.
Scroll down to FaceTime in Settings.
Turn off the FaceTime switch.
Before enabling FaceTime, wait a few seconds. It is possible that you will be asked for your Apple ID and password.
Enable and disable iMessage.
Go to Settings, then scroll down to Messages.
You can turn off iMessage by sliding the toggle switch next to it.
To turn it on, slide the switch again a few seconds later. It is possible that you will be asked to enter your Apple ID credentials.
Fix 8: Try Updating iOS
It is common for iOS updates to resolve software bugs. There may be a bug in the iOS that prevents your iPhone from downloading apps at the moment. It may be easier and quicker to resolve the issue with an OS update.
Connect your iPhone to a power source.
Using Wi-Fi, connect to the internet.
Click Settings > General, then Software Update.
You can install either software update by pressing Install Now if there are two options.
Sum Up
So, that's how you can easily fix the App Store Not Working / Not Downloading Apps on iPhone 15 Series issue. Hopefully, this guide has been helpful to you. As a temporary measure, if you need more information, please comment below.