We mostly use an ethernet cable (wired connection) or a Wi-Fi connection to consume the internet on our PC/Laptop. Nowadays, plenty of users prefer to have both wired and wireless networks from the same ISP. So, if, in case, you've just connected an ethernet cable to your Windows computer, which is already connected to a Wi-Fi network, the Windows system will automatically start using the wired network (ethernet cable) by default instead of the Wi-Fi. As Windows doesn't turn off the Wi-Fi connection when connected to a wired network, you must disable it manually. Here we've shared the steps on How to Automatically Turn Off Wi-Fi Upon Ethernet Connect in the Windows system.
Another thing worth mentioning is that if you're not using Wi-Fi and it still turns on in the background, your PC power or battery life is wasted. So, you should turn it off manually if you're not using it. The option will work if your wireless network adapter driver supports enabling the 'Disable Upon Wired Connect' setting to turn off Wi-Fi whenever an ethernet cable is connected automatically. That means whenever you unplug the ethernet cable, Wi-Fi will be turned on automatically.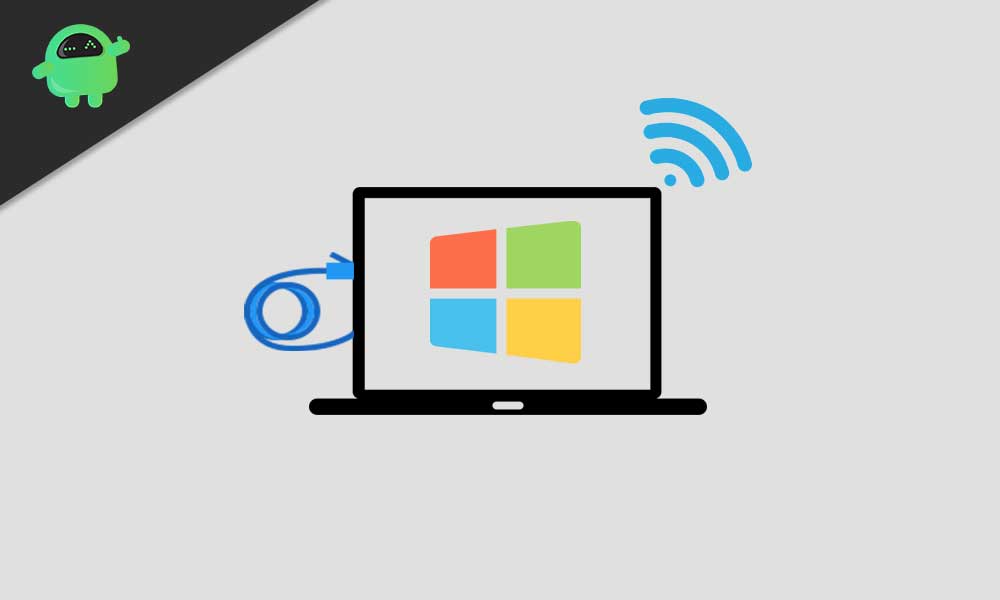 How to Automatically Turn Off Wi-Fi Upon Ethernet Connect in Windows
Here we've shared an easy way to turn off the 'Disable Upon Wired Connect' option from your Windows system to keep things under control. Now, without wasting any more time, let's jump into it.
Note: The 'Disable Upon Wired Connect' property of the Wireless Network Adapter (Wi-Fi) may not be available if, in case, the adapter isn't supported.
Must Read: How to Fix Ethernet Doesn't Have a Valid IP Configuration
Press the Windows + R keys to open up the Run dialog box.
Now, type ncpa.cpl and hit Enter to open up the Network Connections page.


Right-click on your active Wi-Fi (Wireless Network Adapter).
Select Properties > A new popup window will appear.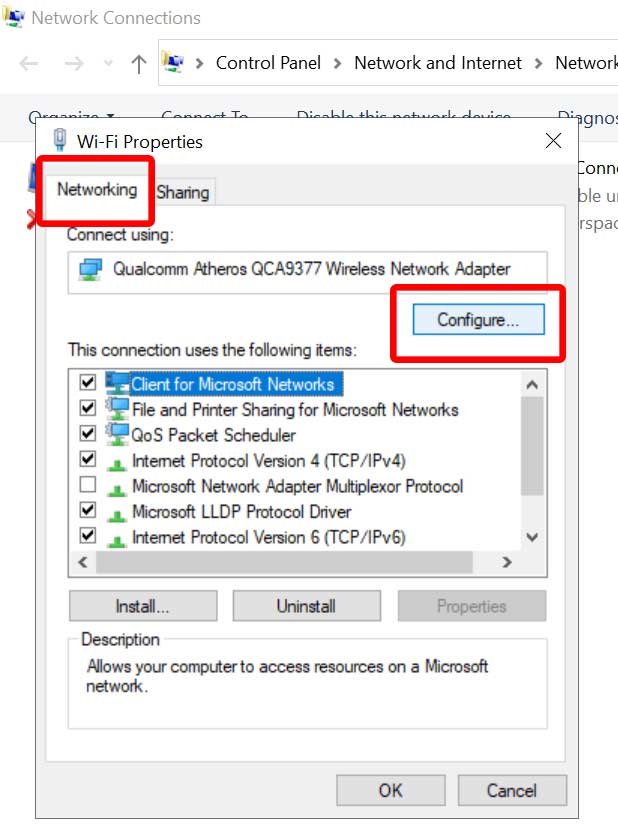 Under the Networking tab, click on Configure.
Now, go to the Advanced tab > Select Disable Upon Wired Connect from the list of Property.
Once selected, click on the Value drop-down menu > Select Enabled or Disabled according to your preference.
Finally, click on OK to save changes.
That's it, guys. We assume this guide was useful to you. If you've any queries, let us know in the comment below.