Battle.net is an online-based game or social networking service which is more popular in terms of digital distribution and digital rights management platform for Blizzard Entertainment. Battle.net is a desktop client for downloading and playing specific games by Blizzard and Activision for so many years. Just like other gaming clients, it seems that some users are facing the Battle.net Not Launching or Not Loading Any Games issue from startup.
Now, if you're also one of the victims to encounter such an issue then you can follow this troubleshooting guide to fix it. According to multiple reports on the official Battle.net forum as well as on other platforms, plenty of Blizzard and Activision players are experiencing such an issue no matter whatever title they're trying to play. If we take a brief look, there may be issues with the Battle.net files, other programs are conflicting, admin permission is missing, etc.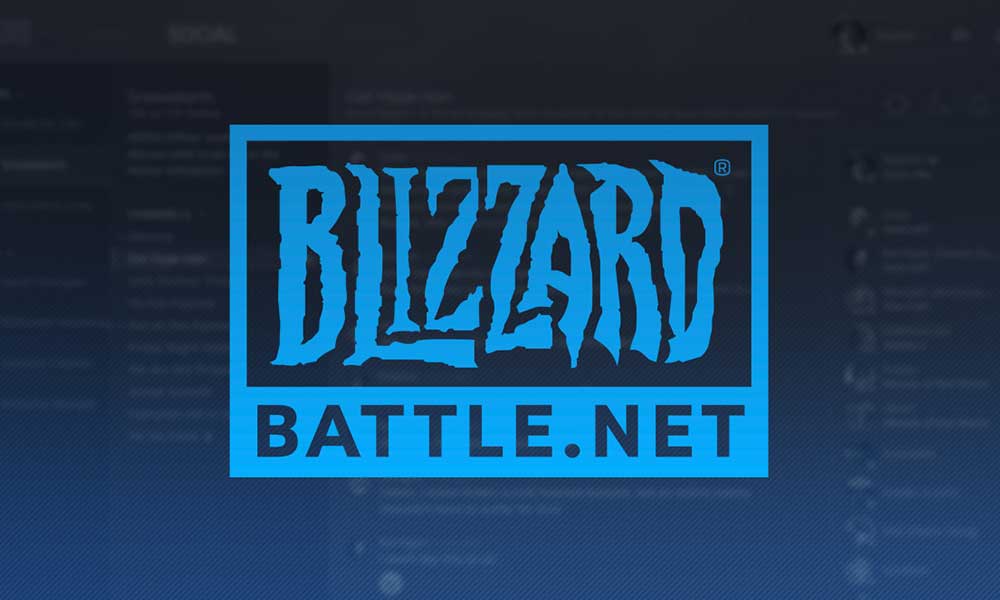 Fix: Battle.net Not Launching or Not Loading Any Games
Whereas the chances are also high that the background programs are unnecessarily running, Windows Firewall or Antivirus program is blocking the program to launch, issues with the startup apps, issues with the Battle.net client cache, or even secondary logon service is disabled, etc. Luckily, there are a couple of possible workarounds mentioned below that should gonna help you out. So, without wasting any more time, let's jump into it.
1. Delete the Battle.net Cache Folder
Sometimes a corrupted cache folder can trigger multiple issues with Blizzard or Activision games on the Windows computer. So, deleting the cache folder will not affect your game data but it may resolve outdated cache or glitch issues.
First of all, make sure to close the Blizzard programs like Battle.net, etc.
Now, press the Ctrl+Shift+Esc key to open Task Manager.
Click on the Processes tab > If agent.exe is running or Blizzard Update Agent is running, click to select it.
Click on End Process/Task > Head over to the folder containing the cache directory:

Press the Windows + R keys to open the Run dialogue box.
Type %ProgramData% in the field and press Enter.

If there a Blizzard Entertainment folder exists in the directory, right-click on it.
Select Delete > Restart the Battle.net desktop app to check for the issue.
2. Run the Battle.net app as an Administrator
Make sure to run the Battle.net client exe file as an administrator to avoid user account control regarding privilege issues. To do that:
Right-click on the Battle.net exe shortcut file on your PC.
Now, select Properties > Click on the Compatibility tab.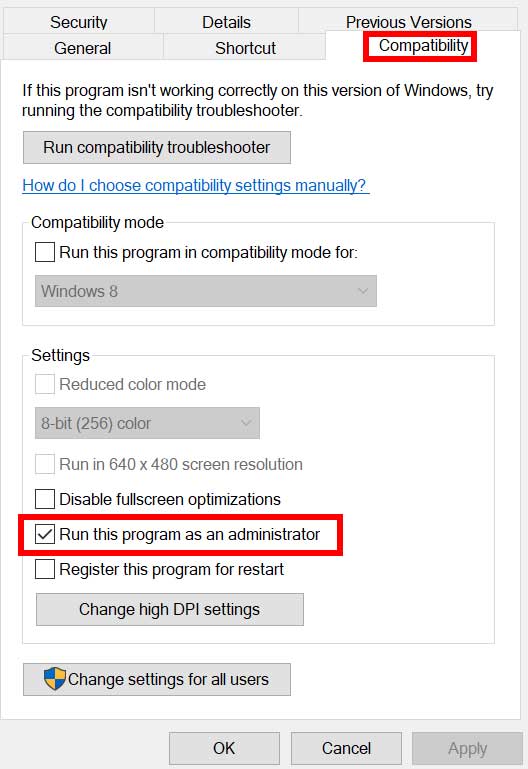 Make sure to click on the Run this program as an administrator checkbox to checkmark it.
Click on Apply and select OK to save changes.
Once done, double-click on the Battle.net desktop app to launch it.
3. Close Background Running Tasks
Unnecessary background running tasks or programs can eat up a lot of system resources like CPU or Memory usage literally reducing system performance. Hence, the startup crashing, lagging, not loading issues appear quite often. Simply, close all the unnecessary background running tasks completely. To do this:
Press Ctrl + Shift + Esc keys to open up the Task Manager.
Now, click on the Processes tab > Click to select tasks that are unnecessarily running in the background and consuming enough system resources.
Click on End Task to close it one by one.
Once done, restart your system.
4. Update Required Device Drivers
It's always required to update necessary device drivers on your Windows system to run all the programs smoothly. To do this:
Right-click on the Start Menu to open up the Quick Access Menu.
Click on Device Manager from the list.
Now, double-click on the respective category to expand the list whatever you want to update.
Then right-click on the specific device/driver.
Select Update driver > Choose Search automatically for drivers.
If there is an update available, it'll automatically download and install the latest version.
Once done, make sure to reboot your computer to change the effects.
5. Disable Windows Firewall or Antivirus Program
The chances are high enough that maybe your default Windows Defender Firewall protection or any third-party antivirus program is preventing the ongoing connections or game files to run properly. So, make sure to temporarily disable or turn off the real-time protection and firewall protection.
Click on the Start Menu > Type firewall.
Select Windows Defender Firewall from the search result.
Now, click on Turn Windows Defender Firewall on or off from the left pane.
A new page will open > Select the Turn off Windows Defender Firewall (not recommended) option for both the Private & Public Network Settings.
Once selected, click on OK to save changes.
Finally, restart your computer.
Similarly, you have to turn off the Windows Security protection too. Just follow the steps below:
Press Windows + I keys to open the Windows Settings menu.
Click on Update & Security > Click on Windows Security from the left pane.
Now, click on the Open Windows Security button.
Go to Virus & threat protection > Click on Manage settings.
Next, you'll need to simply turn off the Real-time protection toggle.
If prompted, click on Yes to proceed further.
Additionally, you can also turn off Cloud-delivered protection, Tamper protection if you want.
6. Perform a Clean Boot
Some of the apps and their services may start automatically while booting the system right away. In that case, those apps or services will definitely gonna use a lot of internet connection as well as system resources. If you're also feeling the same, make sure to perform a clean boot on your computer to check for the issue. To do that:
Press Windows + R keys to open the Run dialog box.
Now, type msconfig and hit Enter to open System Configuration.
Go to the Services tab > Enable the Hide all Microsoft services checkbox.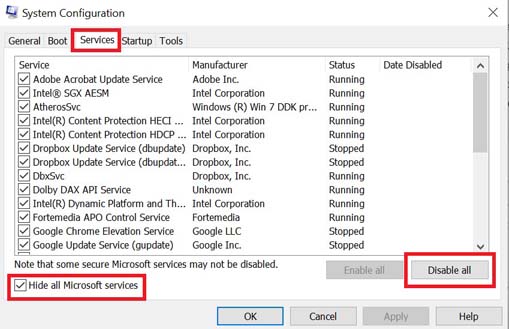 Click on Disable all > Click on Apply and then OK to save changes.
Now, go to the Startup tab > Click on Open Task Manager.
The Task Manager interface will open. Here go to the Startup tab.
Then click on the particular task which has a higher startup impact.
Once selected, click on Disable to turn them off from the startup process.
Do the same steps for each program that has a higher startup impact.
Once done, make sure to restart your computer to apply changes.
7. Disable VPN or Proxy Servers
It's also recommended not to use any VPN or Proxy servers while launching the Battle.net client so you won't face any kind of networking and server connectivity issues because the security programs may block ongoing connections.
8. Reinstall the Battle.net app
If none of the methods worked for you then try uninstalling and reinstalling the Battle.net desktop app on your computer to try fixing this issue. Sometimes issues with the installed files may trigger several conflicts in the system.
Click on the Start menu > Search for Control Panel and open it.
Click on Uninstall a program > Locate the Battle.net client from the list.
Make sure to click on it and select Uninstall.
Now, follow the on-screen instructions to complete the uninstallation process.
Once done, reboot the PC to apply changes.
Finally, head over to the Blizzard Entertainment website and download the latest version of the Battle.net app then install it.
That's it, guys. We assume this guide was helpful to you. For additional queries, you can comment below.