AirPods are an appealing option for people with an iPhone, but PowerBeats Pro is a better plan if you have a smartphone. This is the wireless earphone you want in the Apple world because it is sweat-resistant, noise-isolating, and fits securely in your ears. Since Android users can only get AAC, they may find other options they prefer.
It's difficult to imagine a product category suffering from a really good design like Apple's Beats Powerbeats Pro. This truly wireless earbud has seen a lot of criticism in recent months. Yes, for some users, the Beats Powerbeats Pro is not charging. But, no worries as we have some fixes to this problem and guess what? We have mentioned all the necessary fixes right here. So, make sure to read this guide.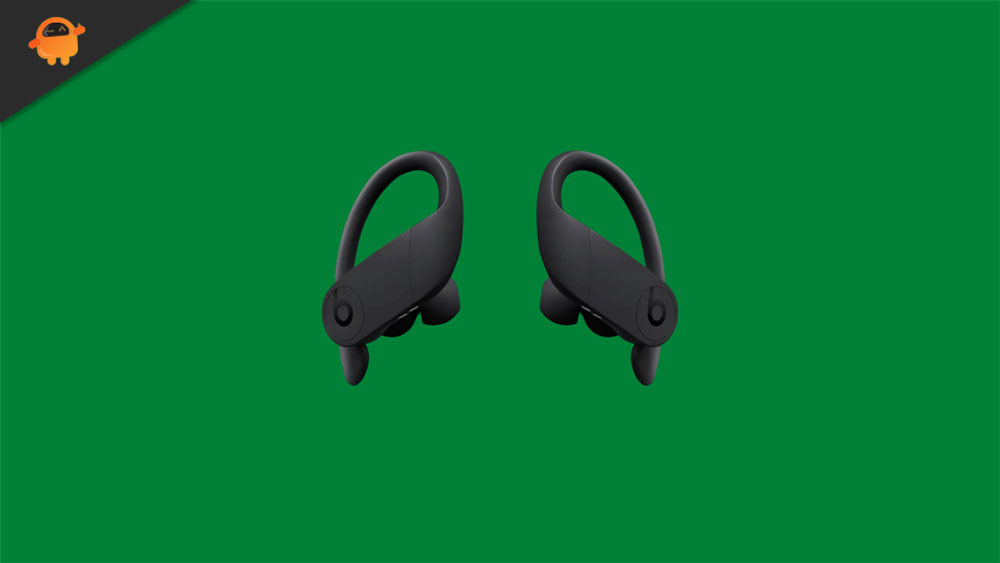 How To Fix Beats Powerbeats Pro Not Charging Issue
Beats Powerbeats Pro earbuds have been reported to have charging issues by Apple customers, claiming they would not recharge even when plugged into a USB port. We'll walk you through different solutions to the Beats Powerbeats Pro charging issues in the next few lines.
Fix 1: Restart Your Beats Powerbeats Pro
There are possible chances that you are facing this issue just because of some random errors. So, in order to cope with that, just a simple reboot will allow you to do so.
However, you might not be able to charge your Beats Powerbeats Pro properly if there is any bug present on your earbuds. You are likely experiencing this issue due to some random bug in the earbuds that prevents them from functioning correctly. It has also been reported that rebooting the device has fixed the issue.
While you do not need to restart the computer, we recommend a power cycle at least once, which will give it a fresh start and allow it to function correctly. Please let us know how it goes.
Fix 2: Check The USB Cable
You might have a damaged USB cable or a fault in the USB cable causing you to receive this annoying error. We recommend checking your USB cable thoroughly to ensure that your earbuds are charged properly.
If you see any damage to your USB cable, you must use another USB cable to charge your headset because this is the only solution. The Beats Powerbeats Pro not charging issue has been fixed for many users after changing their USB cable.
Fix 3: Check The Ports
In the situation that your charging port is severely damaged, you may have the option of getting a replacement. In fact, if you believe that you can handle the process on your own, you can try it for yourself. To clear your charging port, turn off your headset and blow out pressurized air with a bulb syringe. You should also check whether any dust has fallen out after a few air blows.
Furthermore, make sure you use the headset port and try all these tricks for your output device, like if you use your PC or laptop to charge your headset. After clearing the port, you can attempt to charge your Beats Powerbeats Pro headset again.
However, if the headset does not charge after this, there is the possibility that the charging port will be damaged. Then you can hover toward your nearest service center to replace it.
Fix 4: Replace The Cable
If your charger cable is damaged or faulty, you might experience power surges that cause your gadget to catch fire. The number of electrical fires is rising, which can cause significant damage. The damage to your home's charging cables, on the other hand, can lead to electrical fires.
Despite the fact that most USB ports are not protected, allowing them to become corroded by moisture, dust, etc., they can be installed inside and out of reach, but sometimes, for various reasons, USB cables become damaged. In that case, we suggest you replace the file and then check again to see if the error has been fixed.
Fix 5: Check The Batteries
Using Bluetooth headphones for up to 6-7 hours on one charge is possible. A Bluetooth headset of good quality from a premium brand such as Apple's Powerbeats Pro should last for about 18-20 hours, or even longer if noise cancellation is turned off.
In the meantime, we already know that Bluetooth headset batteries generally have a life cycle of 500-600 cycles. It is therefore recommended that you replace your Beats Powerbeats Pro battery as there is a possibility that the battery in your headset will become damaged, resulting in it not charging properly.
Fix 6: Try A Different Charger
There is a good chance your Beats Powerbeats Pro isn't charging properly because your charger is malfunctioning. Therefore, it is advisable to use a new charger with the Beats earbuds and verify whether the issue has been solved.
Fix 7: Check For External Damage
Bluetooth earbuds must be handled carefully due to their vulnerability to damage. You should take your Beats Powerbeats Pro to your nearest service center as soon as possible if it has any cracks, dents, or damage. It is unfortunate, however, that we have seen many instances of the earbuds getting internally damaged because of external damage.
Fix 8: Contact To Support Team
Getting in touch with Apple support is the best choice because the support experts are available to answer any questions you may have. In addition, the support team informs the customer about the current product status.
Therefore, if you are still experiencing charging issues, we suggest contacting Apple customer support and explaining everything to them. After that, they may recommend some fixes if possible; otherwise, they may suggest visiting their nearest service center for repairs.
Conclusion
Most of the time, users who experience Beats Powerbeats Pro not charging problems can fix it by performing any of the above methods. However, if you are not fortunate enough, then you will find it difficult to correct this error. Anyway, that's all from us. Thank you for reading. As always, please post your questions in the comments section.