Looking for ways to kill time during this season of quarantine while staying at home? Well if that's the case, we have the perfect guide for you! Read on to discover some of the best Disney+ Hotstar alternatives you can try to stream movies and TV shows in 2021!
Time has proved that gone are the days of cable TV subscription and everyone has been welcoming streaming services with open arms. There are various reasons why one might want to switch over to online streaming as opposed to sticking with the same old cable technology that our parents and grandparents have been using for years. The most obvious reason is the price. Most of the streaming services have become incredibly cheap over recent years, making them more affordable than cable subscriptions.
Another selling point of using a streaming service is the fact that you have a wider choice of which shows and movies you get to watch. You can also easily download them onto your devices to watch them offline whenever and wherever you please. While most cable subscriptions only work on the television at your home, you can walk around with a streaming service anywhere in the world and still watch your favourite shows and movies. Also unlike cable TV, most the content you get with a streaming platform is actually enjoyable and not filled with things you would never watch. One of the most popular streaming services in India has been Hotstar.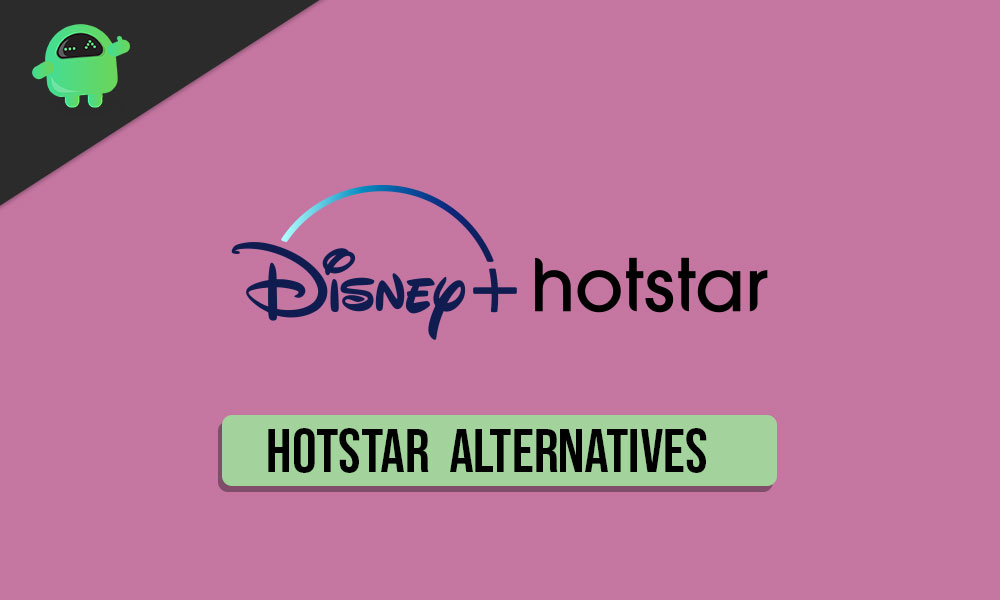 It was not only pretty popular, to begin with, but after the recent partnership with Disney, it is a no-brainer if you reside in India and have been looking for a streaming service. However, no streaming website or service is without its flaws and while Disney+ Hotstar might have the most compelling pricing in India, there are other alternatives that could provide you with a better experience in other areas. So in a case where you have been bored with what Hotstar has to offer, here are the best Disney+ Hotstar alternatives that you can use instead!
Best Disney+ Hotstar Alternatives in 2021
#1 – Amazon Prime Video
Let's kick this list off with another affordable streaming service as an alternative to Disney+ Hotstar. The best part about owning an Amazon Prime subscription is that you also get access to the Prime Video and Prime Music services, which if you use Amazon a lot for ordering products is a no-brainer. The user interface of Prime Video is something that we've never quite liked, especially when you contrast it against the other streaming websites and apps.
However, you can find a wide range of movies and TV shows (and even some anime) on Prime Video. The exclusive shows and movies that Prime Video is home to include Hanna, The Boys, The Marvelous Mrs. Maisel, Jack Ryan, Homecoming and more. Amazon Prime Video is also available as an app for Android and iOS devices and of course, has the web version which you can use to watch movies or TV series on your laptop or computer. The highly affordable pricing in India makes Prime Video a very viable alternative to Disney+ Hotstar.
Pricing for Amazon Prime Video:
Monthly – Rs. 129
Annually – Rs. 999
Download Amazon Prime Video
Try out Amazon Prime Video
#2 – Netflix
Next up on our list of some of the best Disney+ Hotstar alternatives is a streaming service that you have probably heard about millions of times already. If its popularity doesn't speak volumes, let us convince you otherwise. Netflix, in our opinion, has the best user interface for both the web version as well as the Android and iOS apps. It has refined itself over the years and now has a design that no other service even comes close to. Netflix also has one of the biggest libraries when it comes to TV shows and movies and is also one of the best picks for people who love watching anime.
Stranger Things, Money Heist, Peaky Blinders are some of the shows you must have already heard about – and they are all exclusive to Netflix. Even some of the most popular anime like Violet Evergarden, Baki and Kakegurui are only available to watch on this platform. While the pricing isn't something that we would label as "cheap" or "highly affordable", we feel you're getting your money's worth with Netflix. The fluid experience and the wide catalogue of shows and movies make it a top recommendation in our books.
Pricing for Netflix:
Mobile Only – Rs. 199/month (1 screen, no HD)
Basic – Rs. 499/month (1 screen, HD)
Standard – Rs. 649/month (2 screens, HD)
Premium – Rs. 799/month (4 screens, HD)
Download Netflix
Try out Netflix
#3 – Voot
As a good comparison to the old Hotstar, we feel Voot will interest most moms and grandmoms in India. It has a huge range of traditional Indian TV shows and sitcoms that you would instead only find on a cable TV connection. While Voot also has some movies available to stream, we wouldn't recommend this to someone who's looking for a streaming service with the best exclusive shows or movies. For that, go with either Prime Video or Netflix.
However, the main selling point of Voot is the fact that it is basically free for the most part. That's right, you could choose to pay nothing and still would be able to enjoy the same things you could on a traditional cable TV subscription. However, the free version does have its share of compromises and the constant ads while watching shows or movies is one of them. There is a premium version of Voot which gets rid of all ads for you and unlocks more content for not too much of a price.
Pricing for Voot:
Regular Voot – Free (with ads)
Voot Select – Rs. 99/month (additional shows and no ads)
Download Voot
Try out Voot
#4 Airtel Xstream TV
If you are an existing Airtel prepaid or postpaid user, then their streaming service might be of huge use to you. You will still have to avail of a separate subscription to the Xstream TV service and it still works as a standalone service for non-Airtel users. Airtel Xstream TV has one of the widest catalogs for movies and TV shows here in India and it brings content from Hooq, YouTube, Eros, Sony, and Zee.
While it doesn't support Google Chromecast in the recent updates we're sure people will find a workaround for that sooner or later. The user interface is pretty good but can be improved further when it comes to the bright white theme that can get blinding for many people when watching shows during the night. It works as advertised and has a stable streaming platform as well. You get the Airtel Xstream TV service with many of their standard recharge packs and we recommend you visit their recharge page and check which packs have the Xstream TV service covered.
Download Xstream TV
Try out Xstream TV
#5 – Vodafone Play (Vi Movies and TV)
Vodafone recently has recently gone through a rebrand after its accusation by Idea and is now simply called "Vi". In any case, if you are an existing Vodafone user then their streaming platform named Vi Movies and TV should be in your best of interests. It is completely free for the first 3 months after which it requires a subscription fee of Rs. 49 per month.
For that amount, you get access to a good selection of TV channels and a few shows too. Vi Movies and TV has partnered with Eros, YouTube, Hooq and Hungama Play to bring content to its library. For Live TV you get support from Yup TV and Ditto. You also get access to a separate Kids TV section which prioritizes educational and cartoon channels for any young ones in your home. You can learn more about Vi Movies and TV by following the link given below:
Download Vi Movies and TV
Try out Vi Movies and TV
#6 – Jio TV
If in case you are already a user of a Jio sim, then you should definitely give Jio TV a try. It comes free as an addition to all Jio subscribers. Just like Airtel Xstream TV and Vi Movies and TV, Jio TV offers a huge library of movies and TV shows that you can watch right from your smartphone. Jio TV also has one of the better app user interfaces when compared to the likes of Airtel and Vi's streaming services.
Try out Jio TV
That concludes the list! We hope you enjoyed our roundup of some of the best Disney+ Hotstar Alternatives to try out in 2021! Which one among the list is your favourite, and how many of these Disney+ Hotstar Alternatives have you already known or have been using? Know other good alternatives to Disney+ Hotstar that you feel people might find interesting? Do let us know in the comments section below, we'd be delighted to hear from you guys!