As we know, smartphones are the most important part of our life in this technical world. Almost 90% of the world's population uses smartphones. Well, when talking about the smartphone, there are two main giants in the market, i.e., Android and Apple. However, with the blast recently, Apple introduced their new iPhone lineup, i.e., iPhone 14 series. Although these smartphones are very costly compared to their features, it is worth nothing to give that much money to buy iPhone 14 series smartphone.
But, there is one thing that Apple always fall behind on Android device, i.e., its slow charging. This time finally, Apple broke this out by introducing fast charging support for this new lineup. However, we are here today with some best fast chargers that will help you charge your iPhone faster as there is no charger in the Apple box. So, if you plan to buy an iPhone, you may consider these fast chargers for the Apple iPhone 14 series. Therefore, let's get started: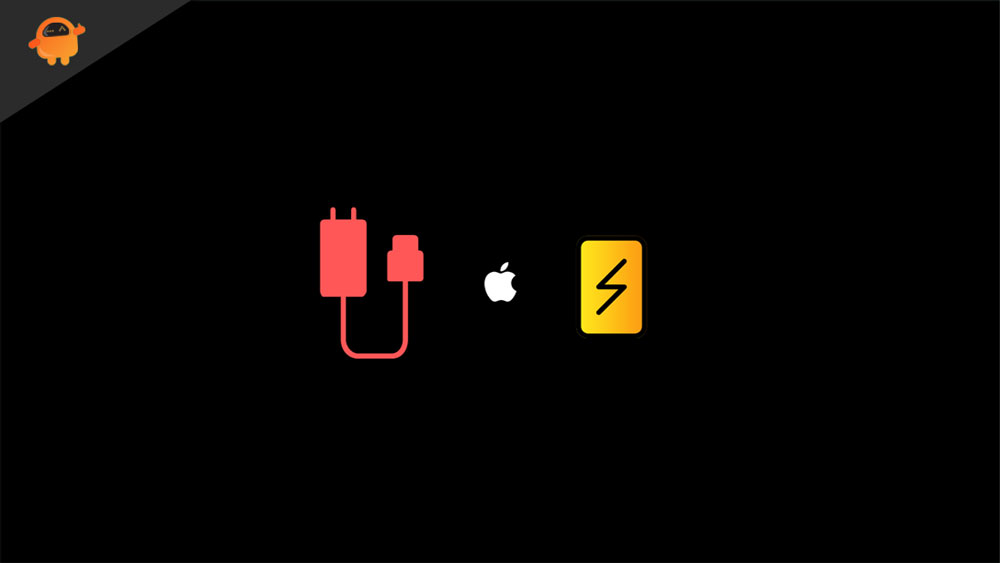 What Are The Best Fast Chargers Available For iPhone 14 Series?
If you need a portable, easy-to-carry charger for your new iPhone 14 series, you can go with the fast chargers for iPhone 14 series mentioned below. So, let's check out our recommendations on some of the best fast chargers for the iPhone 14 series.
#1. Anker PowerPort PD2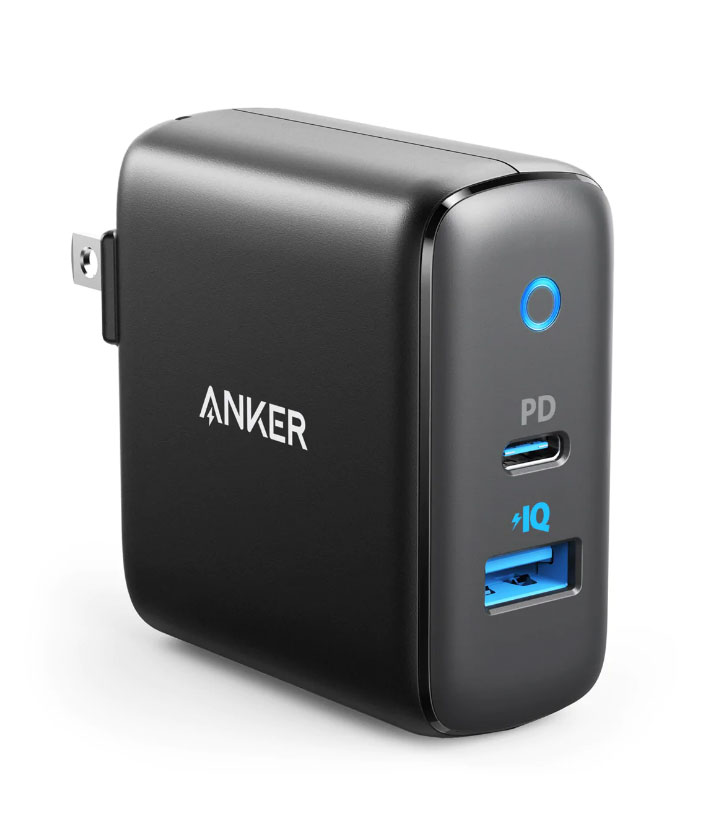 This charger also boasts a USB-C power delivery port that provides 18W of power as well as a 12W USB A power supply that uses Anker's PowerIQ technology to provide a speedy charge for iPhones. Due to this, you can charge two devices at once.
Aside from its durability, this iPhone charger is one of the best out there. With its dual USB-C ports and GaN tech, the Anker PowerPort Atom PD 2 is the world's first dual-port, GaN-powered charger. Whatever you think you know about it, you may not know everything about it.
Despite this, a wide variety of options are available for charging. Unlike Anker's other lower-output dual-port chargers, this charger has a smaller package. As long as two devices are connected, the output is split evenly. It was also possible to do an unbalanced split, with one port limited to 15 watts.
Anker's choice makes more sense for those with multiple large to medium-sized USB-C devices. However, in our opinion, it is one of the best fast chargers for iPhone 14 series smartphones.
#2. Apple 20W USB-C Adapter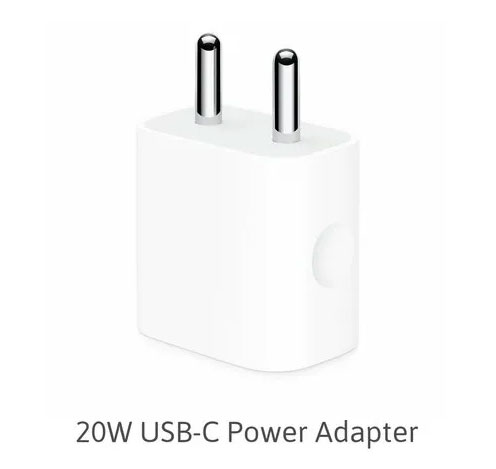 It is also a good option to get Apple's own 20W USB-C Adapter, which works well with iPhones. In addition to selling it as a standalone product, the company also offers consulting services. Which, at a reasonable price, is a great deal to take advantage of.
There is compatibility with iPhones, iPads, AirPods, and Apple Watches. A small catch is that the cable needs to be purchased separately. Besides unflappability or reversibility, another important feature of a USB C port is its ability to be reversed.
The port does not have an orientation similar to MagSafe and Lightning. By inserting the USB-C side of the cable, you will be able to use the device. This is a considerable benefit for older adults or those with vision problems. In a true sense, USB C is a game changer for modern electronic devices like Apple iPhone 14 series.
#3. Belkin USB-C Wall Charger (68W)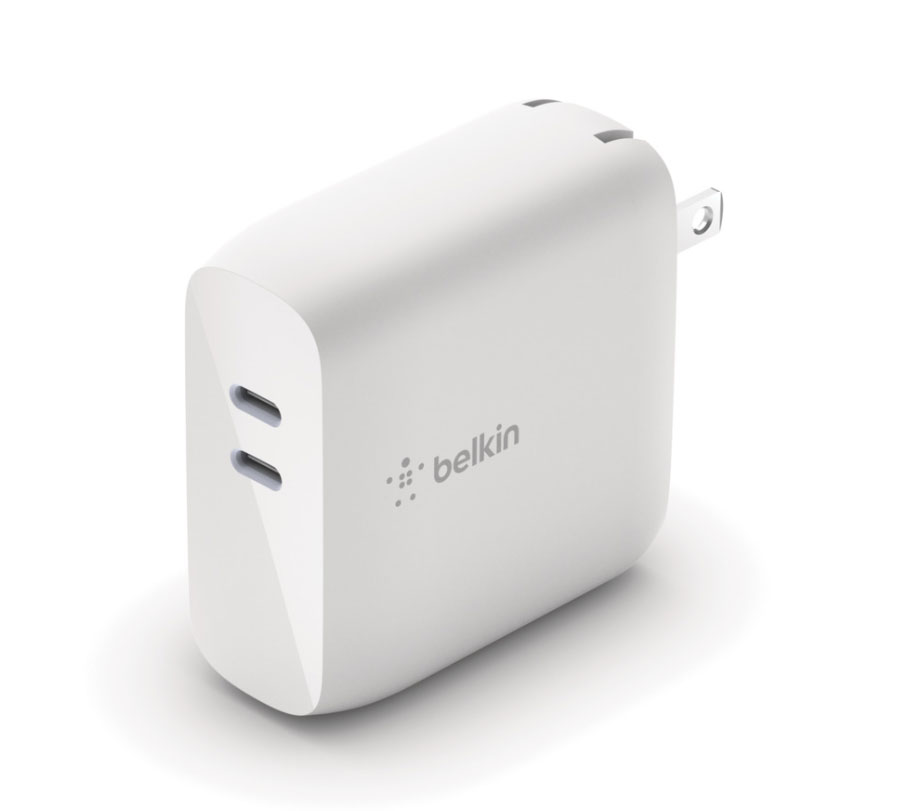 For iPhones, the Belkin USB-C Wall Charger is the most versatile charger on the market. You won't have to carry two chargers if you use them for your iPhone and Macbook Pro. The company claims that with this quick speed, the iPhone 8 and its successors can be fully charged in 30 minutes, while the Google pixel can be fully charged in 37 minutes, and the iPad Pro can be fully charged in 60 minutes.
In addition, the company has been in business for more than 35 years, which speaks volumes about its products' value. Your charger and connected devices are protected from overcurrent and overvoltage by built-in overcurrent and overvoltage protection.
#4. Anker 511 Charger (20 W)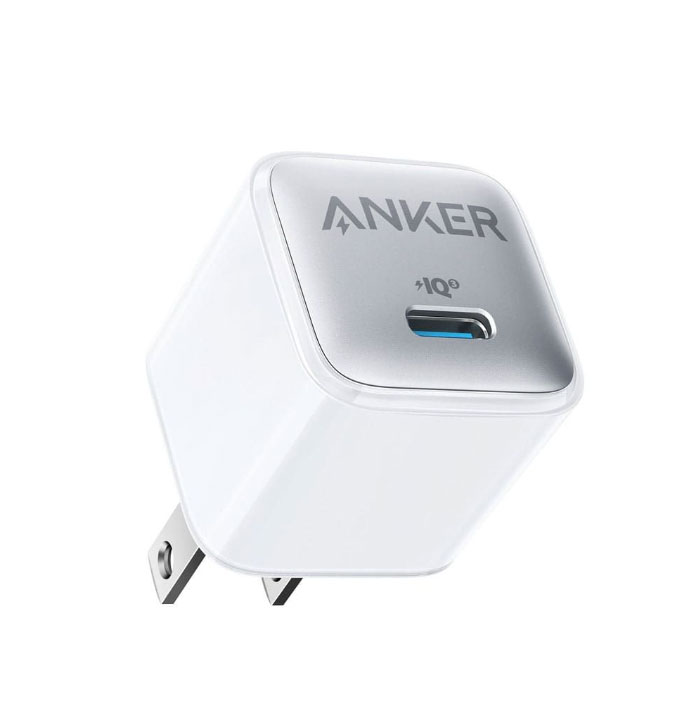 When you need a charger that charges fast and comes in a compact form factor, if so, then you may want to check out Anker's 511 chargers. In comparison to the old charger, this charger is specially designed to charge iPhones three times faster. There are even some Smartwatches that can be charged, including Samsung Galaxy smartphones.
This is a good deal with a 50% smaller size than standard iPhone 12 USB-C chargers. Additionally, refueling is made more comfortable and safe with a number of added safety features.
The Dynamic Temperature Sensor and the Power Tuner chip can detect the device you plug in to adjust charging rates accordingly. Anker Nano Pro chargers are now available for purchase at Amazon. Considering its size, power output, and affordable price, this product leads the market with its $19.99 price tag.
#5. Google 30W USB-C Power Charger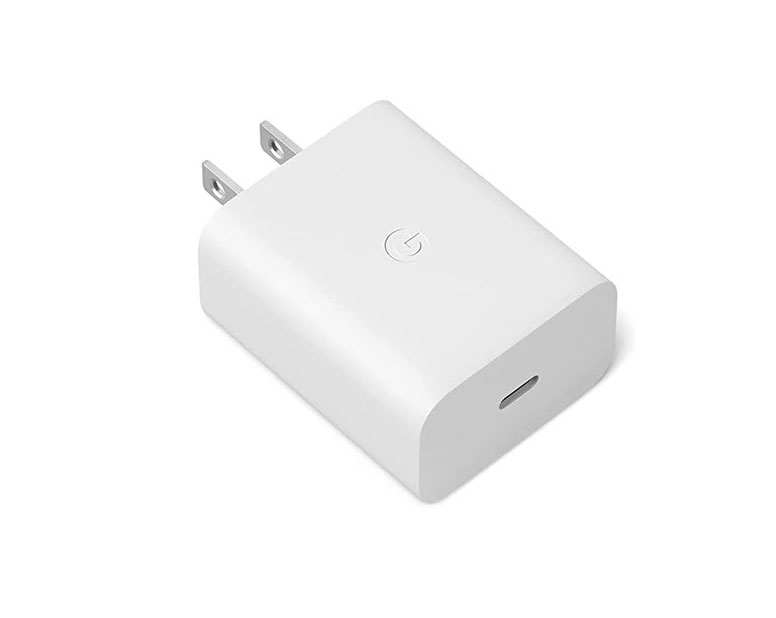 Google's 30W power adapter might sound strange, but it could make a great choice when it comes to iPhones and iPads. Due to the fact that Google is Apple's competitor, it does not impact the value of this product for iPhone users. In this list, it stands out for its 30W power charging capabilities. It has been rated highly by many iPhone users for its reliability and speed.
Designed to charge smartphones and other devices faster, Google's 30W USB-C Power Charger supports USB Power Delivery 3.0 and PPS standards. In keeping with its name, this product provides a maximum power output of 30W, which makes it suitable for charging smartphones, tablets, and small laptops.
#6. AMX XP 60 4-Port 62W Wall Charger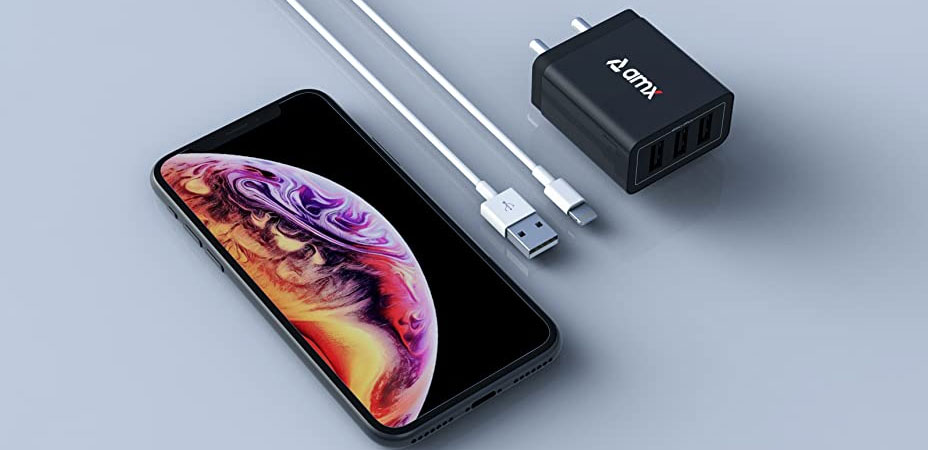 In India, the AMX power adapter is the first charger on the list. In addition to the AMX XP 60 4-Port 62W Wall Charger, the company also offers three 17W USB A chargers compatible with various devices, such as Apple, Samsung, Nokia, Xiaomi, and other brands of smartphones. In addition to its 12 months warranty, the charger features 240 volts of input voltage and 4 USB ports.
Out of all the fast chargers on this list, it is the most valuable for iPhones in India. Featuring a matte finish and a rectangular shape, the XP-60 is available in black. Plugging the charger in takes up quite a bit of socket space, so it might not be the best design for a charger. In comparison, it's a lot thicker and wider than the stock OnePlus charger.
#7. Belkin Dual port USB-C 40 W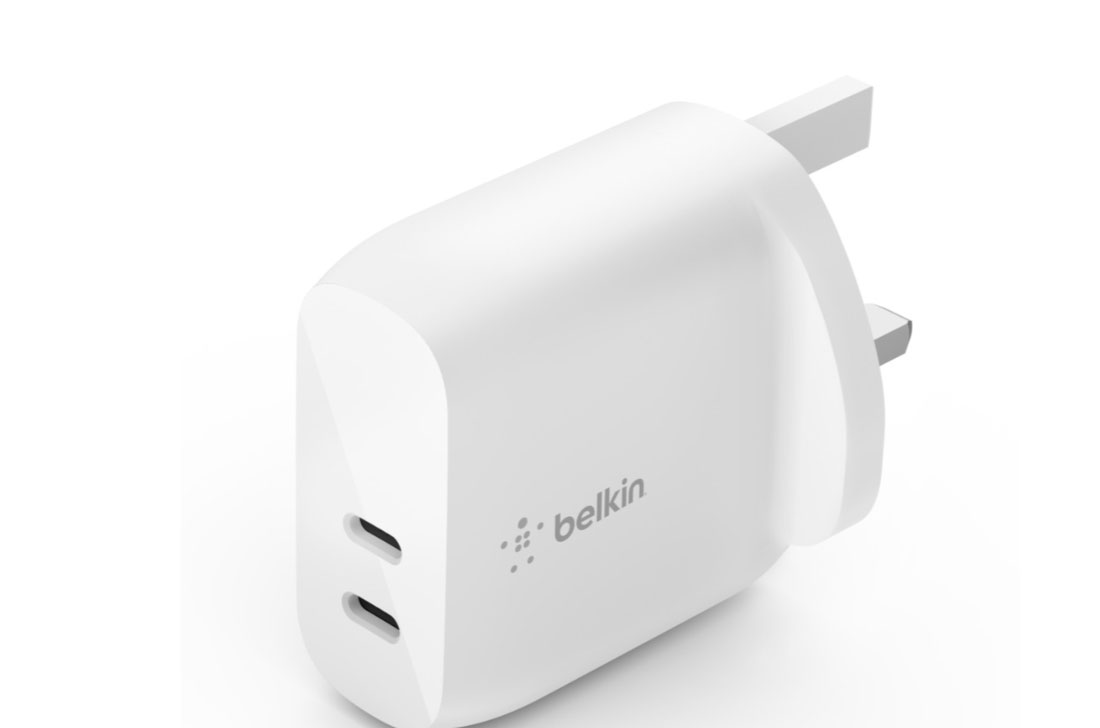 Next up is Belkin's dual USB Type C power adapter. In 30 minutes, it can charge up an iPhone 12, and in 40 minutes, it can charge up an iPad. Featuring a 2-year warranty and universal compatibility, it is perfect for Apple, Samsung, Google's Pixel, and many more smartphones and tablets.
Due to its compact design and foldable prongs (the US and China only), it makes the perfect travel companion at home or in the office. You can charge all your devices safely and quickly with this dual-port charger, which is universally compatible with new USB-C PD-enabled smartphones and tablets.
#8. Stuffcool Dual Port Neutron 33W India's Smallest GaN Charger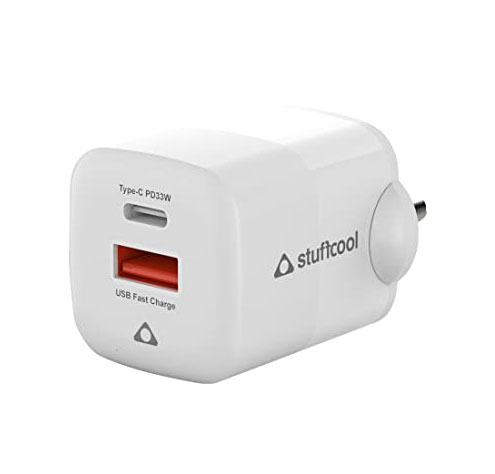 Stuffcool's Neutron 33W is another fast charging adapter you can use. It has two ports; one is a Type C port capable of delivering 33W, while the other is a Type A port capable of delivering 30W and supporting QC 3.0. The power output can only exceed 22.5W when both ports are in use simultaneously.
As one of its best picks for readers, this GaN charger is compact in size, holds 33W of power, charges up to 50% in less than 30 minutes, and supports iPhone 14 series devices.
#9. Spigen 27W USB-C Fast Charger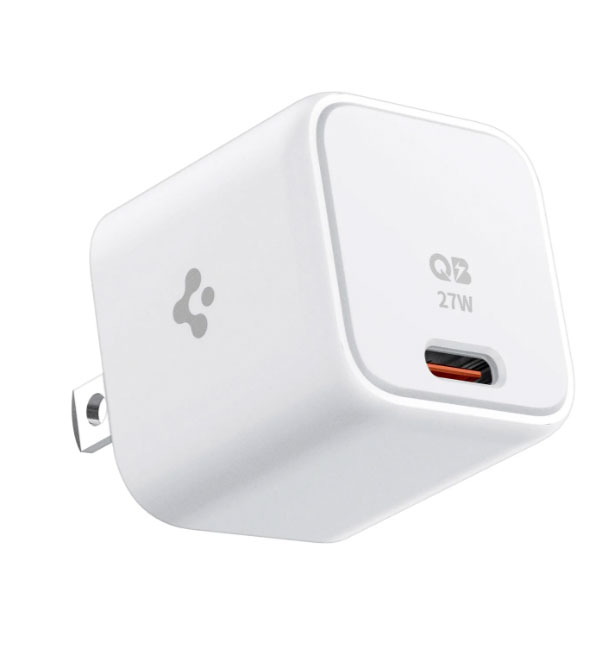 The Spigen USB-C charger has an ultra-small footprint, so it can easily be tucked away in a pocket. Nevertheless, it comes with a much higher wattage output of 27W. With the iPhone 14 and 14 Plus, you can charge them at a maximum of 20 Watts, and with the iPhone 14 Pro and Pro Max, you can charge them at a maximum of 23 Watts.
Therefore, the extra wattage comes into play when it comes to other devices like iPads or Android smartphones. Despite its great form factor, this adapter lacks foldable prongs, which is a downside. Nonetheless, some users have reported the adapter getting warm when used for long periods of time.
This shouldn't affect the charging speeds, so there's no need to worry. Along with your iPhone, you can also charge other devices at higher wattages with Spigen's charger. In addition, it has a 24-month warranty, which is longer than those offered by other companies.
#10. Anker Nano 3 USB-C 30W Charger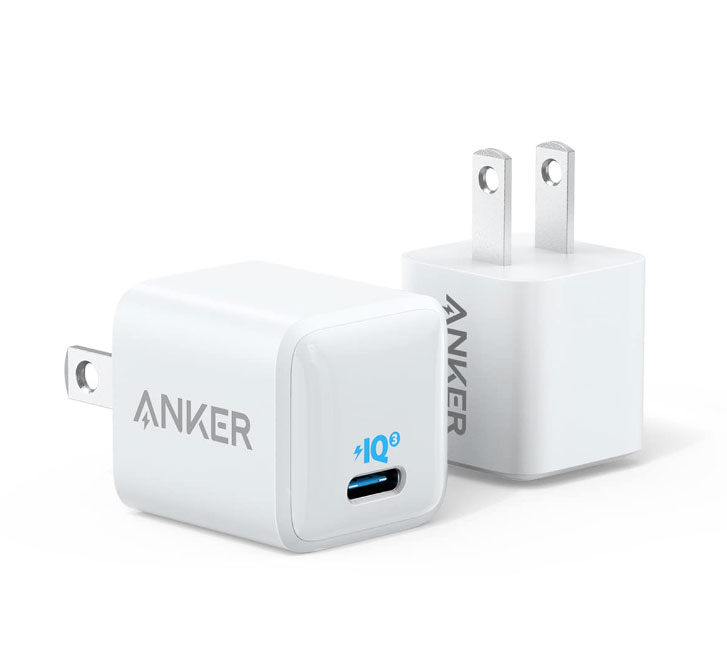 Anker's latest USB-C adapter, like the Spigen, has a single USB-C port and produces a slightly higher 30W output. Therefore, you won't notice any differences in the charging speed or the duration of time to fully charge the phone. In addition to devices that support 30W charging, this feature is also available to other devices.
While the plugs on this adapter can be folded when it's not in use, they cannot be folded when it's in use. Chargers with foldable prongs are a blessing if you stuff yours in denim pockets or keep your charger in a backpack when you travel, as they take up less space.
#11. Anker Nano 2 65W Charger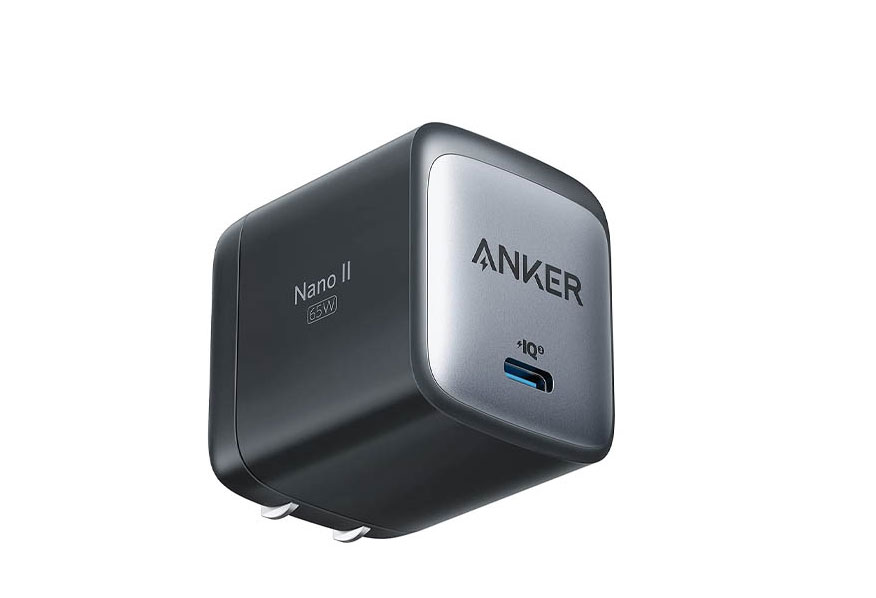 The Nano II charger from Anker makes traveling with your phone and laptop easy. A laptop like the MacBook Pro can be charged with the Anker Nano II since it can charge devices up to 65W. With this wireless iPhone 14 charger, you can fast-charge two devices simultaneously using two USB Type-C ports. A USB-A port can also be used to charge Apple Watch accessories.
It is easier to carry because the prongs fold down, so there is less space in your bag when you carry it. There is no USB-A port on this device, so while a third USB-C port would be nicer, it has the advantage of being more portable. Reviewers note, however, that the output power drops to a low level when charging a laptop through the secondary USB-C port.
#12. Ugreen Nexode 100W Wall Charger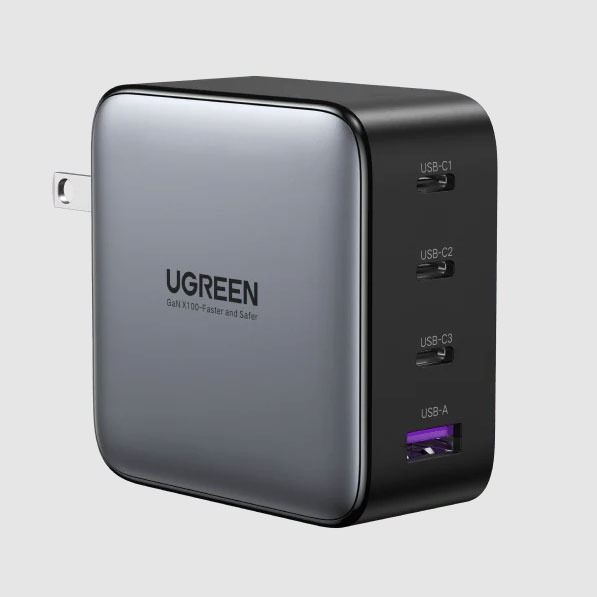 When charging multiple devices simultaneously, you may need to do so in several situations. This is especially true if you travel with multiple gadgets, such as an iPhone, laptop, smartwatch, headphones, etc. Charging multiple devices simultaneously can be extremely helpful in such a scenario.
Featuring three USB Type-C ports and 100W maximum output, this GaN charger from Ugreen offers three USB ports. Therefore, you can simultaneously charge your iPhone 14 and a high-end laptop like a MacBook Pro. Devices that require less wattage, such as Bluetooth headphones, can be charged through the USB Type-A port. Those who travel frequently should consider investing in it.
Even though there are quite a few GaN chargers available, this one has some of the best reviews and is quite versatile. Besides traveling with your family or friends, this charger is handy when all of your phones need to be charged simultaneously, even if you only have one device.
From Author's Desk
The chargers mentioned above are well-established brands and shouldn't cause you any issues. If you are considering purchasing a cheap charger from an unknown brand, you should steer clear of it because it can damage your iPhone's battery. So, that's our recommendation on the best fast charger for iPhone 14 series. We hope that you find your charger in the discussed list. Meanwhile, if you want to ask something regarding the list of best fast chargers for the iPhone 14 series given above, comment below and let us know.