Are you looking to play some FPS browser games.? First-person shooter or FPS as we know is a popular genre in gaming. You have to play the titular character of the game and try to win against AI-controlled players.
Over time there have been countless action-packed FPS games such as Project IGI, Hitman, Max Payne, Conflict Desert Storm, Call of Duty, Mob-Enforcer, and many more. All these games are still available with various popular game distributors.
However, they will cost you money and may be out of your budget if you just want to enjoy gaming for a few hours every evening to chill out.
So, to solve your gaming woes you can enjoy online FPS browser games. I have listed some of the popular games that are free to play. Also, you don't have to download them to your computer. All you need is a good internet connection and a computer to play the game.
Best FPS Browser Games You Can Play Online
I have personally played some of these games and I can vouch that the FPS browser games I have listed here will entertain you.
Wolf 3D
This is one massively popular online FPS game that you can enjoy on your browser. It is also known as Wolfenstein 3D.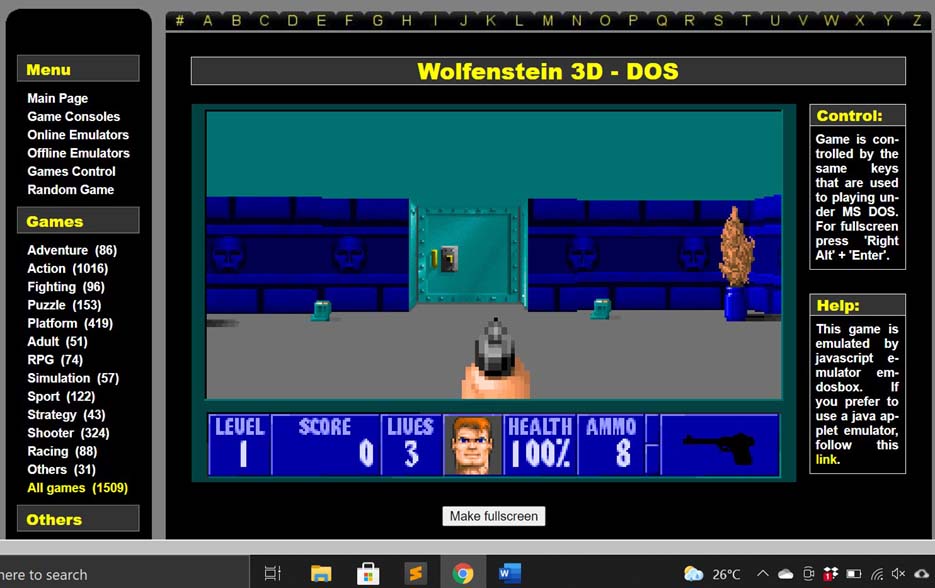 You play the character of a major who is trapped in a castle crawling with Nazi enemies. Your mission is to find your way through trap doors and maze-like floors to get out of the castle. In the process, You have to kill enemies and villain boss characters.
Beware that its graphics and gameplay may cause motion sickness and make you feel nauseated if you play for a long time.
Global Strike
Here is another FPS browser game that offers a multiplayer option to the gamer. You have various gaming modes to keep you engaged in a firefight.
Just like PUBG, Global Strike has an in-game purchases system. The player can buy weapons and character skins for temporary and permanent time periods.
Rush Team
If you are looking for a classic online FPS browser shooter, then try out Rush Team. As a player, you get access to all kinds of traditional weapons that you usually get in general first-person shooter games.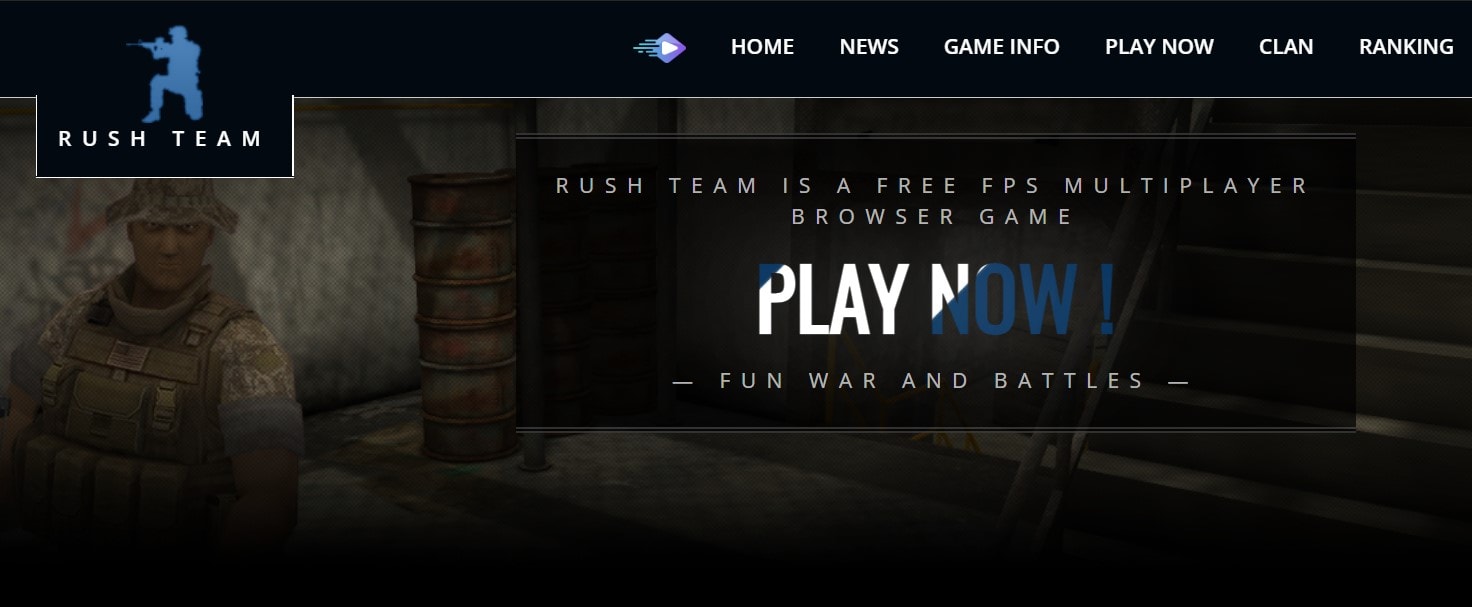 Even though most of the features of the game are free to play there are a few premium provisions as well for hardcore gamers.
Mini Royale 2
As the name suggests this online FPS browser-based game is based on the Battle Royale concept. You have to compete against 10 other players and shoot them to kill. Of course, the last man standing wins the session.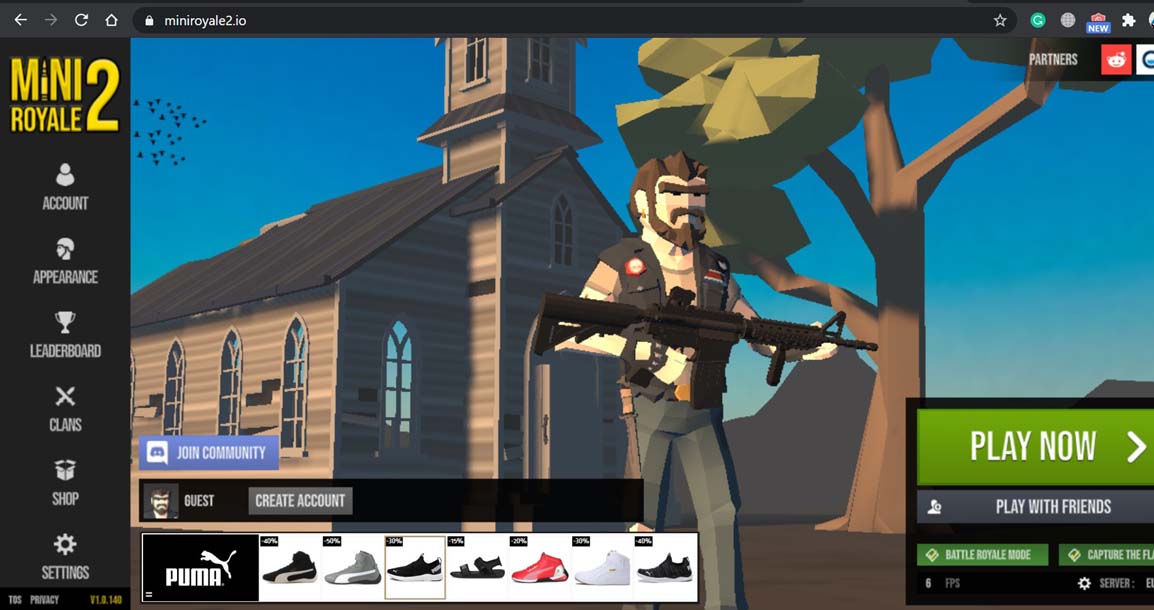 As the number of players is less you don't have to spend a lot of time engaging in a mission. If you want quick entertainment for a few minutes then this game should be your pick. Even if you lose a mission you can restart and enjoy it again. The graphic of Mini Royale 2 is pretty cute and not too heavy for general computers.
Open Arena
It has similarities with the popular and decade-old FPS shooter Quake III. The graphics will bear similarities with Wolfenstein 3D. You get to Battle various characters and use futuristic weapons to wipe out your opponents.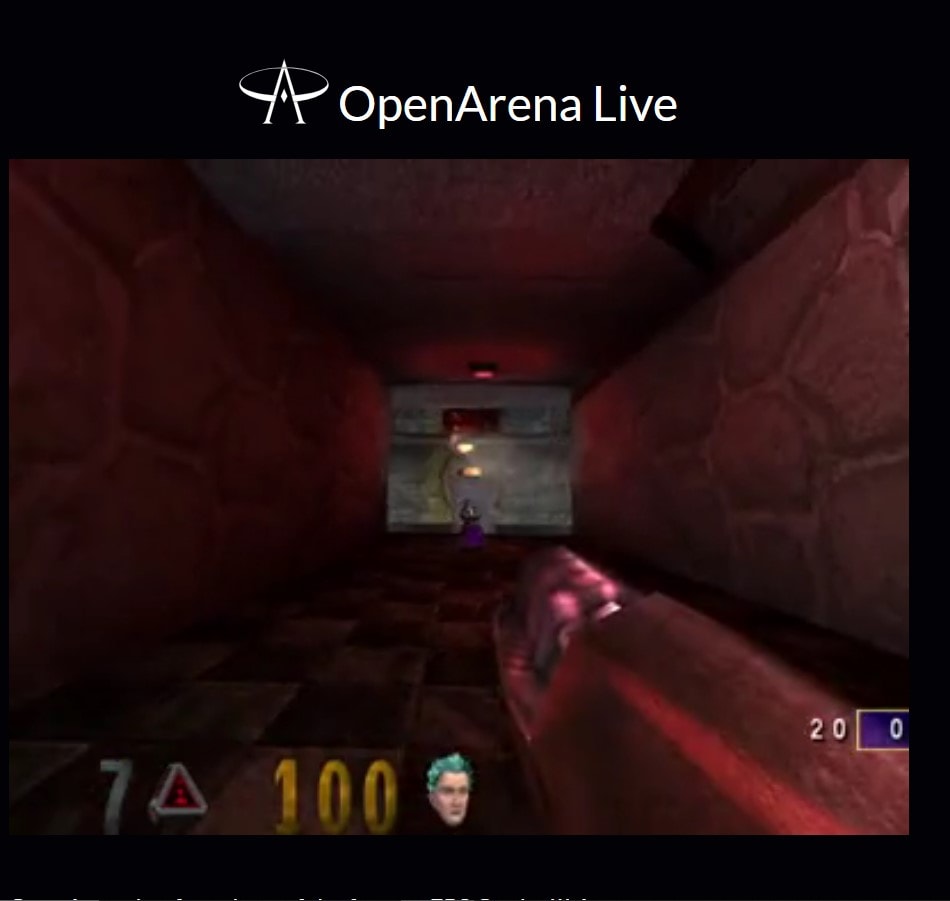 It is another traditional FPS browser shooter game that is simple to play yet manages to bring a fair amount of action to your gaming session. Also, the graphics can make you feel dizzy if you play for a long time.
Counter-Strike
Now, last but never least one of the favorite and popular multiplayer FPS games is Counter-Strike. Yes, you can play this game online on your computer browser. The game is free-to-play. You can join any server or even an online community to play this game. Simply google Counter-Strike online and you will be good to go.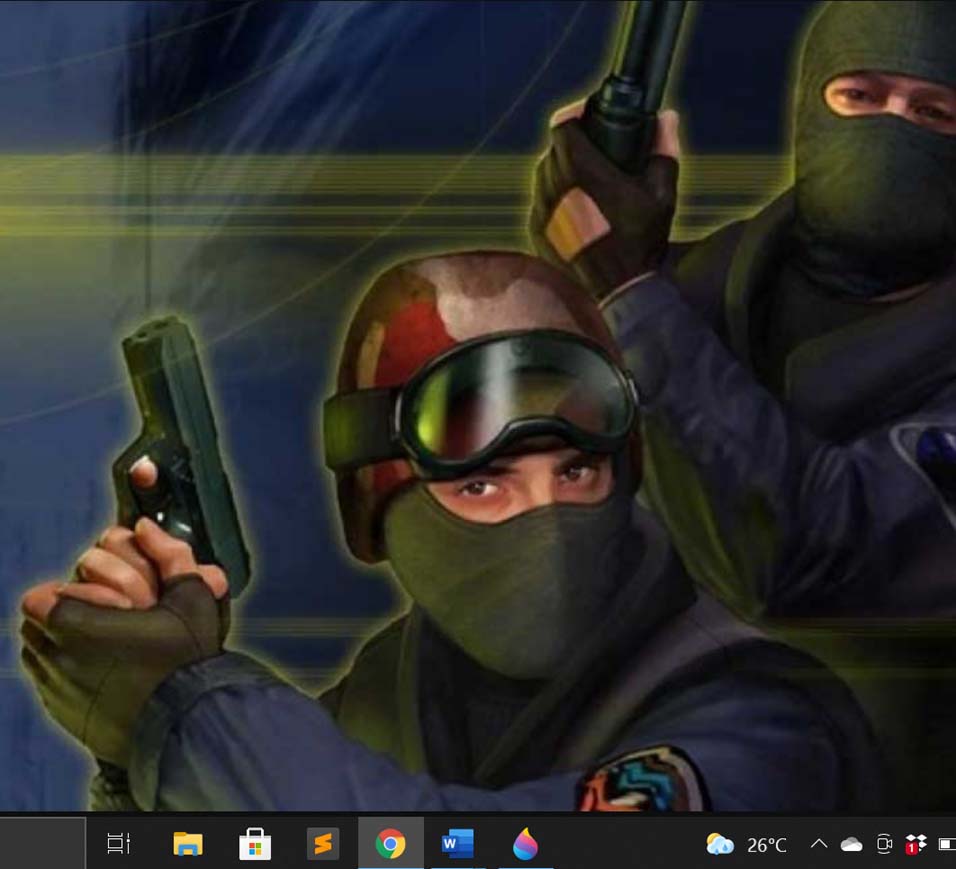 You have to fulfill some missions such as diffusing a bomb or retrieving hostages while killing your enemies. Either you can play as a protagonist or as an antagonist along with other real-life players from around the world. There will be various servers and maps to choose.
You get access to a wide variety of weaponry. It is a fun game and I'm sure if you know a little about gaming you must have played this at some point in your life.
So, these are some of the online FPS browser-based games you should try out on your computers if you are looking for free online games.