Grand Theft Auto V (GTA V) is one of the 2013's action-adventure video games by Rockstar Games in an open-world scenario that allows players to get into roleplaying mode. Now, if you're interested to play GTA V in India specifically with Indian servers for role-playing then this guide is only for you. There are plenty of dedicated servers available in India but finding the right one is important. You can check this article to know the Best GTA 5 RP Servers in India that you should use.
RP servers can provide a smoother gameplay experience with low ping latency due to the Indian server which can be used by Indian players. Whereas the Indian setup environment can allow GTA V players to communicate in their native language apart from customizations. GTA V is compatible with the RP servers and customizable mods which adds numerous features and better gameplay experience. It also offers the FiveM and Rage MP platforms for joining servers. You should install GTA and then install FiveM or RageMP. Next, search for the RP server and join.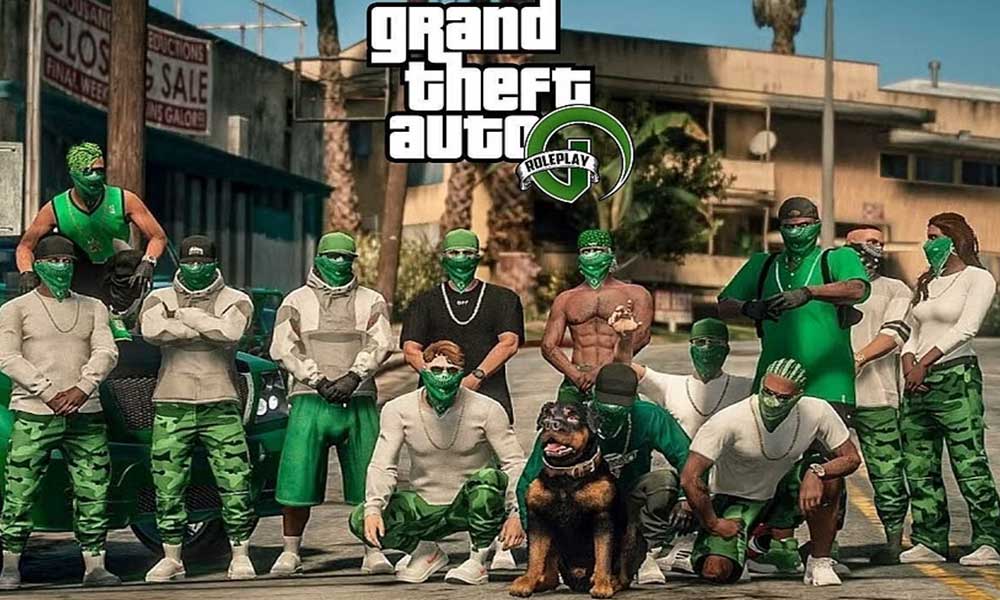 Best GTA 5 RP Servers in India
Additionally, you can also create your own dedicated server for GTA V. However, you'll need to whitelist the platform by applying for the waiting list from the official website. Otherwise, check the Discord invite link depending on which server you're using. Luckily, here we've shared with you some of the best-in-class RP servers in India that you should check.
1. NoPixel India – Most Popular GTA RP Servers
NoPixel India is one of the most popular GTA RP servers in India that allows GTA V players to unlock new perspectives and explore new dimensions. It's the largest community and well-known roleplaying server in India which engages GTA V players in diverse scenarios including organized crime, bank robberies, street racing, gambling, and more. You can easily choose plenty of characters on the servers. There are a lot of custom scripts and features too.
The owner of NoPixel India, koil plays on the same server as a police character which aims to create a strong community of Indian gamers. NoPixel India hosts tournaments which is a great thing. Do keep in mind that you may have to donate some bucks to get whitelisted.
2. TwitchRP – Best Nopixel Alternative
TwitchRP is another alternative to NoPixel which is also quite a popular RP server in India for GTA V where players can find quality roleplaying. As the name suggests, TwitchRP is also known for popular Twitch streamers and roleplayers. It won't ask too many RP-related questions which is a nice aspect. Admin will verify the roleplaying skills before approval. This is the only way for the good roleplayers to get whitelisted. Just go to the TwitchRP website and hit the Apply button. It'll ask you to create a user account and then proceed to whitelist.
3. GTA World – Text-based RP server
If you don't like voice-over-internet protocol (VoIP) related roleplaying servers in India then you can check out the GTA World – Test-based RP server. GTA World is a text-based GTA V roleplay server in India that allow up to 1000 players. It has plenty of useful features and gets regular updates for a better experience. The GTA World RP server runs on the RageMP platform that's a much more powerful and free-to-use service for GTA V.
The best part is that it has no lags & no sync issues. It has more than 100K registered users for roleplay. You can easily download the RageMP client from the gta.world website and follow the on-screen instructions to proceed.
4. DOJ roleplay – Best GTA V DOJ RP server
DOJ (Department of Justice) Roleplay is another English GTA V RP server in India that you can use to get into the RP community and stunning GTA V mods like custom vehicles, weapons, MLOs, clothing, etc. DOJ RP server basically follows strict RP rules for a more professional and close-to-the-real gaming experience. You can head over to the DOJ RP Forum and sign up for a new account. Then proceed to whitelist.
5. The Family Rp – The OG GTA V RP Server
The Family RP is another oldest GTA V RP servers which is known for its best-in-class roleplaying community. GTA V RP servers are huge in quantity but finding the right one is always beneficiary. Just like other RP servers, The Family RP is an English-based community that you should try if you are able to speak, read, and write in English. Make sure to go to The Family RP website and then follow all the instructions to proceed further.
6. SoulCity Roleplay
SoulCity Roleplay is another well-known roleplay server that is decided by the GTA V roleplayers. It's best for players who want to level up their gaming skills. Additionally, this RP server in India also offers a better gaming experience. SoulCity Roleplay merged with S8UL to improve the GTA server in India. To achieve wonders, it has teamed up with S8UL for a more improved Indian GTA server. And it is supposedly to be the biggest RP server in India.
You can easily join the server with Standard and Premium. Just visit the SoulCity website or SoulCity Discord to apply for the whitelist. Make sure you have a Discord account and a Steam account.
That's it, guys. We assume this guide was helpful to you. For further queries, you can comment below.