In this article, we have listed the best Manga reading websites of 2023 that provide a smooth and joyful reading experience. The article also aims to provide useful information about all the listed manga websites, so readers can choose according to their choices and convenience. Manga is a great form of Japanese art when it comes to comic books. The craze for Manga is becoming more and more popular, both in Japan and the rest of the world. The time of reading manga from books has gone far away, and readers demand a more convenient way to read them.
The most convenient way is to read manga from the different websites available on the internet, as every other person is equipped with a smartphone. Due to the massive fanbase of manga, which makes it ever-expanding and free from language barriers and cultural boundaries. This has resulted in the emergence of numerous manga websites available on the internet. So, now how do we choose the best among them? Keep reading this article, and we will figure it out.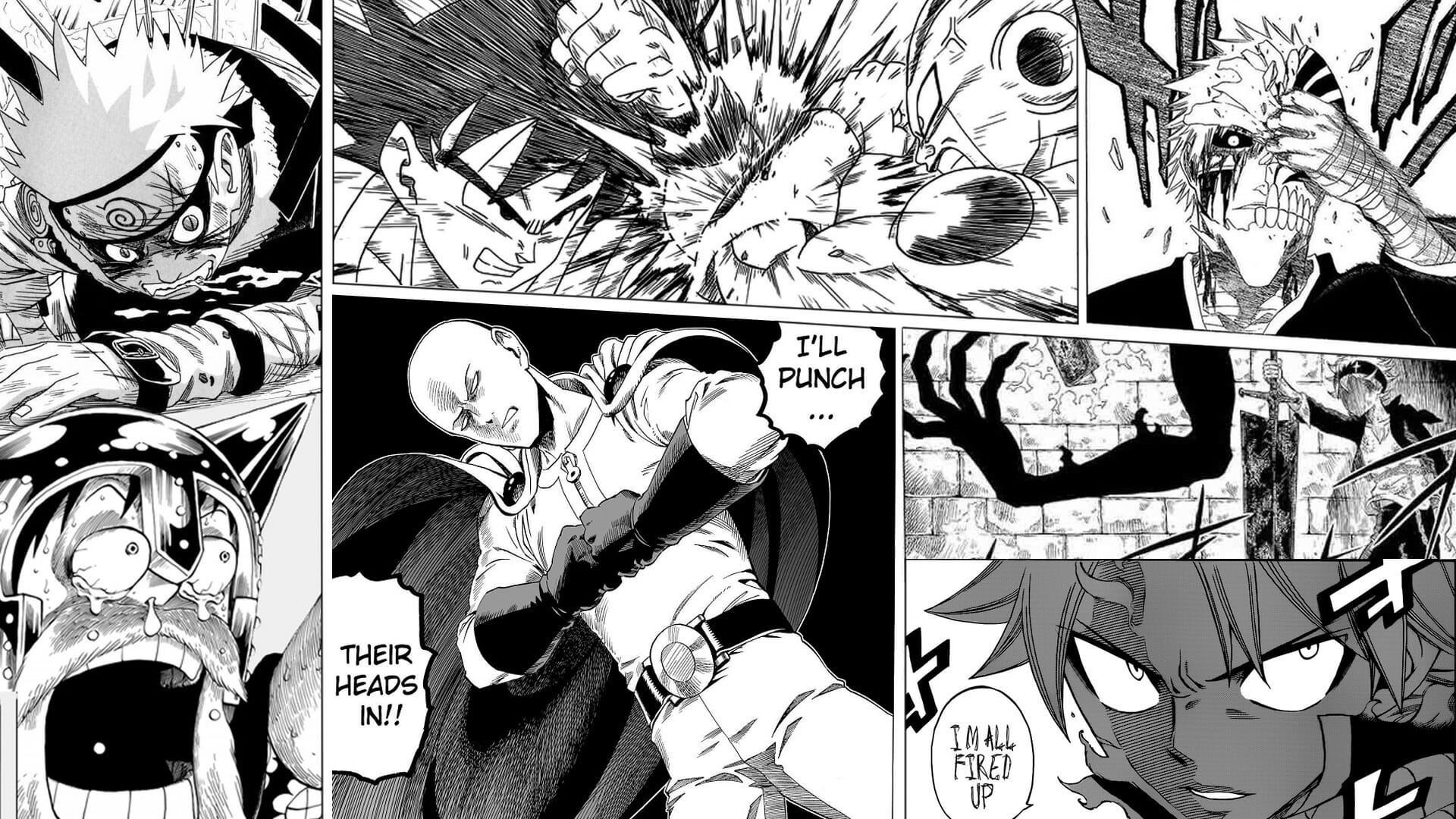 Features that Best Manga Websites must have
A collection of different unique features makes a Manga website the best. These features make the websites stand out among other websites. The features include such things as:
A great user-friendly interface
Regular and Timely updates
high-quality images
Massive Manga collection
Personalization of the reading list
Top 5 Best Manga Reading Websites as of 2023
Now that you are aware of all the key features, let's now explore the top five best Manga reading websites.
BATO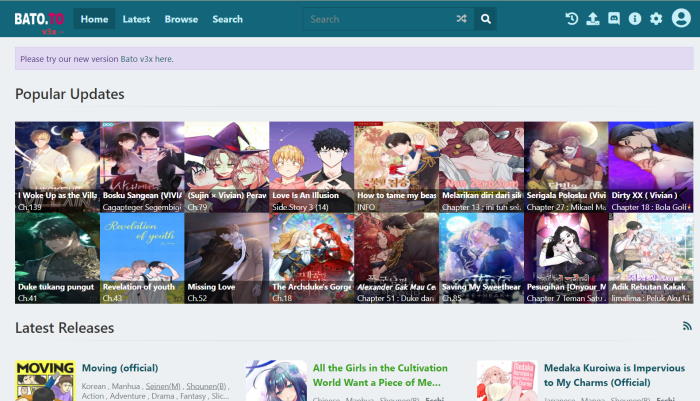 BATO holds the first position on the list. The website is totally free to access and is very popular among readers from different countries. BATO's user interface is clean and yet too advanced. It helps you find your favourite Manga in no time. It offers massive genres of manga such as drama, romance, action, sports, science fiction, and many more.
BATO is open-sourced, so it is a website that is always online no matter what happens. It also allows its readers to upload manga for others. This is the reason why this website has a really massive manga collection. As the website is always online, you can find the latest manga easily as the database updates every hour. The website also offers a discussion forum where you can post about your favourite manga and interact with others. This creates a joyful and engaging environment for its readers. In my eyes, it is a perfect website for manga readers, and one should definitely try it out.
MangaDex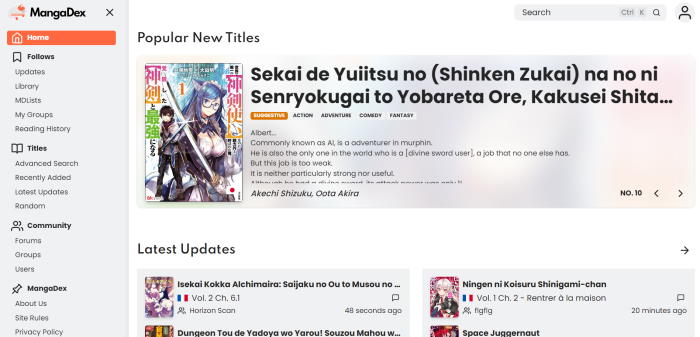 MangaDex holds the second position on the list. It is also a popular website among Manga readers. The website is totally free with no ads, providing an elegant and clean user interface for its readers. MangaDex has a huge collection of Manga series with no hidden costs. This is the main reason why it is extremely popular among readers. The website has everything a Manga reader needs.
In addition to all of the above, it has also a discussion forum where readers can discuss their favourite manga, character theories, and upcoming episodes. MangaDex also offers premium features if you sign up on their websites. These features include bookmarking your reads, access to different forums, and many more. This all makes it a good manga website for readers, as it is free and totally ad-free.
Crunchyroll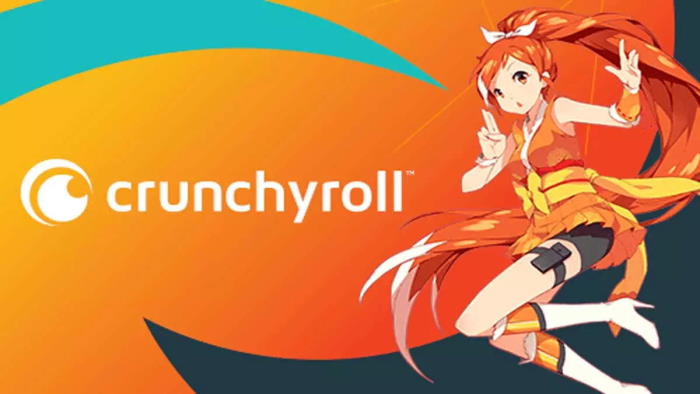 The name Crunchyroll is enough to excite a manga reader. It is one of the most popular websites when it comes to Manga. The website serves its audience an ad-free interface, which boosts the user experience. Here, most of the contents are paid, and readers need to purchase the full version to access them. Crunchyroll is considered the official Manga platform, which provides the latest and freshest Manga comics direct from the Japanese manga industry.
So the first benefit lies here: you can easily get access to the mangas that are recently released before anyone else does. The website keeps you updated about the latest manga, such as Space Brothers, Attack of the Titans, and many more. The website also has decent customization and personalization. You can easily find the perfect manga according to your preferences and personalise your reading experience. If you want to spend some of your money on Manga to stay up-to-date on what's happening in the industry, then this website is totally made for you.
MangaPlus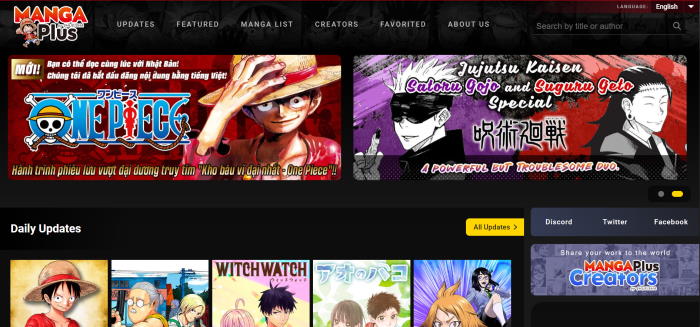 MangaPlus holds the fourth position on the list. The website is developed by Shueisha Inc. It is not just a manga website; it is more than that. Shueisha Inc. has managed to provide some premium manga like Naruto, One Piece and Bleach for free. You can easily access any chapter, and it's quite hassle-free. For your information, there are no hidden ads, but there are a few that can be ignored. MangaPlus user interface is quite modern and yet too clean.
The built-in reader is quite good and offers various ways in which readers can read manga, even like a book. The latest manga chapters are updated now and then, which keeps the contents fresh. The latest chapters on this website are also being uploaded by the public, and that's why the website contents are fresh. Overall, MangaPlus is a great website if ads don't bother you much.
MangaFox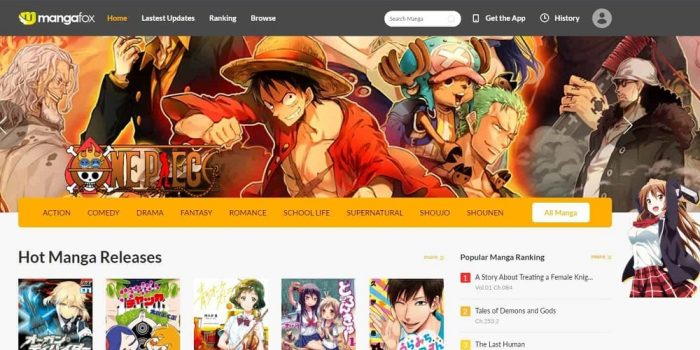 Last but not least, MangaFox is last in the list. It is a good website when it comes to reading manga, as it has great organised content that helps readers find the best manga. One of the main flaws of this website is that it has a few ads. Though it has ads, there are no unwanted pop-ups or misleading contents, so it does not mess with the reader. Mangafox is known for its premium manga, and that too for free.
The reason it is still so popular is because it has ads. Also, you are not redirected to some other websites to read manga, and I must say that is a great thing as it provides a decent user experience. I totally recommend this website if you want some premium manga and are ready to face a few ads. Overall, this is a great website, as it doesn't offer any sort of subscription to read premium Manga.
Conclusion
Making a list of the best things is not quite easy, but we have done good research to find which manga websites are more demanding among the readers. It might happen that there are some more popular manga websites than this, but this all you need. The above-listed manga websites fulfil all the requirements of the reader, from user experience to a massive manga content library.