Headsets are what we needed while gaming to get the proper sounds of our enemy, especially if you are playing games on a next-gen gaming console that is PS5. However, a good headset creates a transformative effect on our whole gaming experience. And while choosing our headset, we need some knowledge about what we actually need. So, if you are confused about which wireless headset you choose for your PS5 console in 2021, then you are in the right place as today here in this buying guide, I will tell you some best PS5 wireless headsets that you can use in 2021. These headsets are not much costly. You can afford them very easily. So, without cool down your excitement, let's get started with the guide.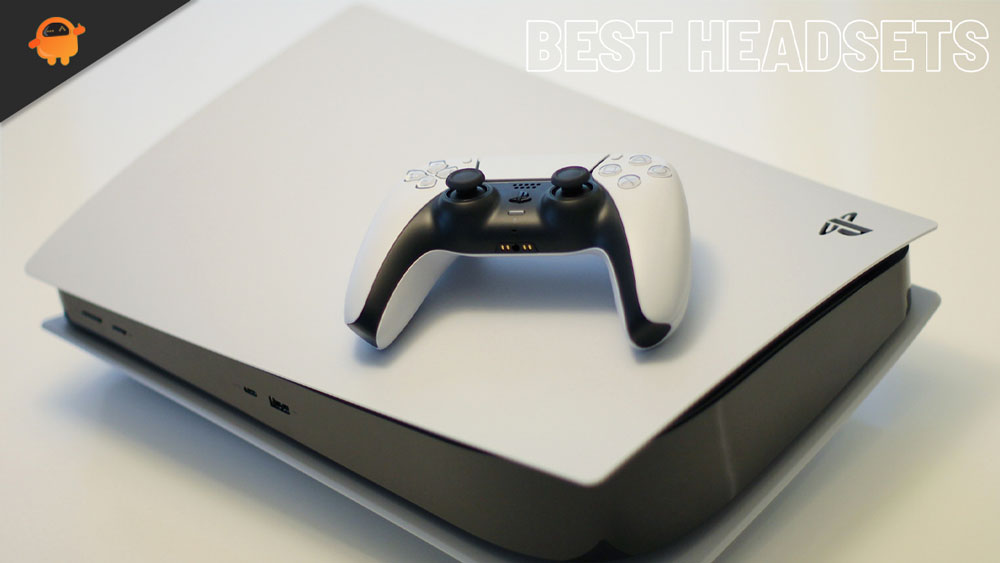 What Are the Best PS5 Wireless Headsets in 2021?
Here in this buying guide, I will tell you the top 5 headsets that I consider as the best. So, it may be possible that you disagree with me. But, all the mentioned wireless headsets are my personal favourite.
#1. Astro Gaming A50 Wireless Headset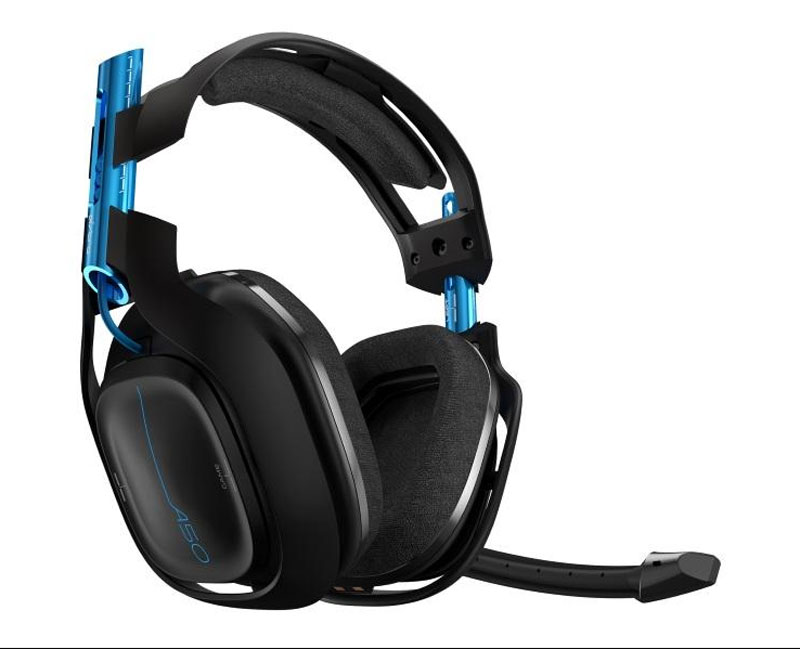 This headset is based on a 5.8GHZ wireless technology with the support of DOLBY DIGITAL 7.1 so that you can hear each gunshot and footstep to pinpoint your enemies exact positions. However, Astro A50 is not limited to only Dolby atoms as it also supports multi-support compatibility, which ensures that whether you're gaming on a PS3, PS5, or even in mobile, it is compatible with any kind of device that has a Bluetooth system.
Notably, ASTRO A50 is a high-quality product that gives you proper comfort superior to any other headset, along with simple and easy to reach controls. Although it's a bit expensive that cost you around $300, still one of the best on the market for a PS5
So, now let's talk about its pros and cons that you may want to know before buying this:
Pro:
High comfort
Clear and loud sound
Simple and easy to reach controls
Excellent materials
Microphone well made, and very sensitive
Cons:
Battery with autonomy limited to other brands
A Non-removable battery (once exhausted, do you throw away the headphones?)
Bass is not very pronounced,
#2. PS5 3D Pulse Wireless Headset
This is the official wireless headset offered by Sony itself. This is one of the best companions to your PS5. PS5 3D Pulse is specially tuned to experience your game's 3D sound effect. However, I'm completely impressed with its ability to handle spatial audio. One more thing that I liked the most is its battery life. Yes, in one go, you can use this true wireless headset for about 12 hours. Although you rarely get the 12 hours battery backup, still you will get around 10-11 hours of backup very easily. So, if you are a user who likes sitting around and playing for hours after hours, then most probably this is the headset you need.
Now, let's take a look at its pros and cons to check whether it is worth buying or not as you have to spend around $100 to get this one.
Pros:
Affordable price
Work properly with PS5
Mic quality is extraordinary
3D audio effect
Enhanced battery life
Cons:
The bass is balanced ( if you like high bass audio)
#3. PlayStation Platinum Wireless Headset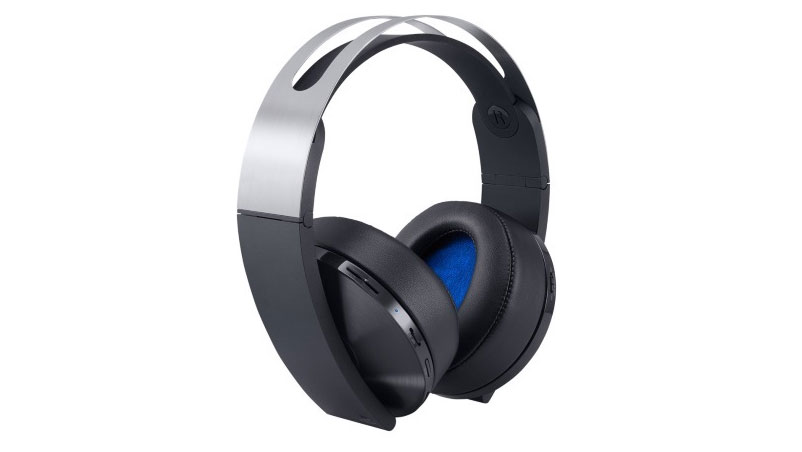 This is another exceptional headset from Sony itself. With 50nm drivers, it booms each inch of sound when the onscreen get hectic. In addition to being very comfortable, the audio transmitted is nothing short of amazing. So, if you are someone who likes to play games like COD, then go for it as you can hear the enemy's footsteps without them getting confused with any gunfire.
Talking about the build quality, then it has no comparison in its price tag as you can fold it, which can save you space. But, all I need to say that it is has a plastic body that I feel personally really fragile. However, this headset is made to work for the Playstation console, so there is no doubt that it has some compatibility issues with PS5. Now, the most important thing is price. Well, you will get this headset for just $500 easily on Amazon.
Pros:
Earpads are ultra-plushy
Worth every single penny
Audio quality is great
Cons:
The body Is made up of plastic
I found that its surround sound sometimes lags behind.
#4. SteelSeries Arctis 7P Wireless Headset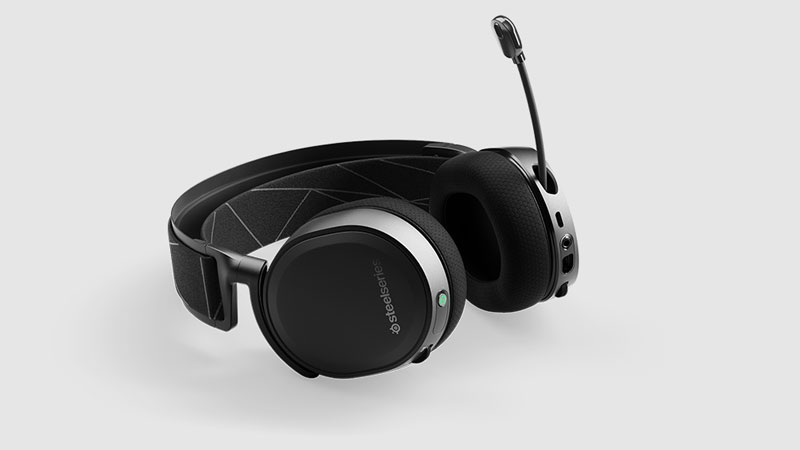 This headphone is specially made for the PS5 console. However, this means that if you are planning to buy an all-rounder headset that can work with your various devices. But, then, you may have to compromise with this as you may get compatibility issues because, as already mentioned, it is a PS5 focused headset from SteelSeries.
Arctics 7P's most notable feature is that it comes with a retractable mic that enhances your whole gaming experience. However, it also has a powerful battery that lasts easily 8-10 hours after full charging. Meanwhile, I will recommend you this headset only if you are purchasing it for gaming purpose on your PS5 else you can choose another one.
Pros:
Specially made for PS5
Exceptional sound quality
Retractable Mic
Cons:
You cannot use this on your devices other than PS5
It may not give you good output sound if you use it on your PS5 to listen to music as the sound falls flat.
Also Read: Best Sound Equalizer for Windows 10/11
#5. CORSAIR HS70 PRO WIRELESS
This is our last recommendation in the wireless headset category for PS5. Corsair HS70 Pro headset delivers both luxury and quality as the earpads are so smooth you will not feel discomfort while using this for a long time. However, with custom-tuned 50mm neodymium audio drivers, it is a true winner in its price tag. Now, talking about the quality, it's a lightweight and durable headset with compatibility with PC or PlayStation with low-latency 2.4GHz wireless, along with a detachable noise-cancelling unidirectional microphone. Also, Corsair HS70 comes with a very aggressive price tag, i.e., $100. So, I can suggest that if you have a budget of around $100, then for sure you'll go with this headset.
Pros:
The sound quality is amazing, all thanks to the 50nm neodymium audio driver
Aggressive price tag
Compatibility with different devices
Cons:
Sometimes the sounds feel lagging behind
Bass quality is very low.
So, these were some of the best PS5 wireless headsets that you can buy in 2021. I hope you find this buying guide helpful. However, if you like this article, don't forget to share your valuable feedback with us in the comment section.