Back in 2018, Facepunch Studios came with a multiplayer survival video game called 'Rust' that only aims to survive in the gameplay as much as possible. In this game, players must survive all odds, like wildlife, other inhabitants, the environment, other survivors, and more. You do whatever you can and survive another night. Although the Rust game doesn't require higher PC specifications, you may face issues with older or low-end PCs. Hence, you can check out the Best Rust Settings for Low-End PC in 2023.
Rust has been one of the trending video games among streamers in the last few years due to its recent changes and frequent improvements. As this title is more challenging to survive, it's more important for the players to enhance their gameplay tactics to survive as long as possible. Players can change the configuration to get an optimized gaming experience in that scenario. It's worth mentioning that multiplayer titles have several bugs or glitches that can ruin the overall gaming.
By tweaking or optimizing the overall gaming experience by changing the in-game settings on the PC, you'll be able to play Rust quite smoothly. Now, if you're using an older desktop or laptop or somehow the PC configuration isn't high-end, you may find some difficulties playing Rust properly. All in all, it's always recommended to adjust the optimized in-game settings, especially the graphics settings so that you can play Rust even on a low-end PC.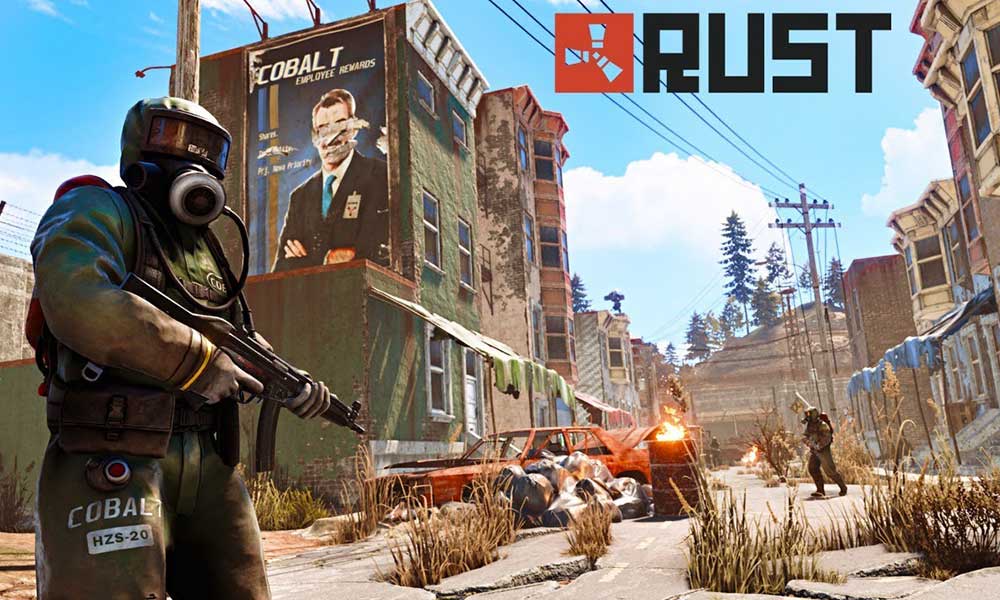 Best Rust Settings for Low End PC in 2023
Fortunately, here we've shared with you potential workarounds and recommendations for you to get the best Rust settings to play on a low-end computer specification in 2023. Obviously, your PC configuration should meet all the requirements of the Rust game to at least play it in minimum settings. So, without further ado, let's jump into it.
1. Check the System Requirements of Rust
It's highly recommended to check out the system requirements of the Rust game before doing anything else. You should always check for it to ensure whether your specific PC configuration is capable of running the game smoothly or not. You can get both the minimum and recommended system requirements below. If your PC specs don't meet the requirements, make sure to upgrade the specific hardware or software respectively.
MINIMUM:
OS: Windows 8.1 64bit
Processor: Intel Core i7-3770 / AMD FX-9590 or better
Memory: 10 GB RAM
Graphics: GTX 670 2GB / AMD R9 280 better
DirectX: Version 11
Network: Broadband Internet connection
Storage: 25 GB available space
Additional Notes: SSD is highly recommended
RECOMMENDED:
OS: Windows 11 64bit
Processor: Intel Core i7-4790K / AMD Ryzen 5 1600
Memory: 16 GB RAM
Graphics: GTX 980 / AMD R9 Fury
DirectX: Version 12
Network: Broadband Internet connection
Storage: 25 GB available space
Additional Notes: SSD is highly recommended
2. Best Rust Options Settings
Additionally, you should check out the best Rust options settings like gameplay, censorship, physics, etc features below to get the better performance in for sure on a low-end PC.
Gameplay

Field of View: 90.0
Head Bob: Off
Crosshair: Off
Hit Cross: On
Hurt Flash: On
Compass Visibility: On
FPS Counter: Basic
Rich Presence: On
Censorship

Nudity: Underwear
Hide signs: Off
Show Blood: On
Internet Audio Streams: On
Censor Recordings: Off
Limit Flashing: Off
Streamer Mode: Off
Physics

Max Gibs: 0 – 1000

On low-End PC: 0
On Med-End PCs: 0 – 500
On High-End PCs: 1000
3. Best Rust User Interface Settings
There are the best Rust user interface settings that will improve the performance of the game on a low-end PC. It's recommended to check the following options.
User Interface Scale: 1.0
Show HUD: On
Show Chat: On
Mute Global Chat: Off
Auto-Switch Chat Channels: On
Show Nametags: On
Game Tips: Off
Inventory Player Model: Off
4. Best Rust Screen Settings
Make sure to check the Rust screen settings that you want to set correctly by following the options below. You should check the screen resolution and vertical sync.
Resolution: Native resolution of your monitor
Mode: Full Screen
Vsync: Off
FPS Limit: 0
5. Best Rust Graphic Settings
The following options will ensure the best graphics settings of Rust on a low-end PC that you should check properly.
Graphics Quality

Shadow Quality: 0
Shadow Cascades: No Cascades
Max Shadow Lights: 0
Water Quality: 0
Water Reflections: 0
World Reflections: 0
Shader Level: 500
Draw Distance: 1000
Shadow Distance: 50
Anisotropic Filtering: 1
Parallax Mapping: 0
Grass Displacement: Off
NVidia Reflex Mode: On + Boost
Mesh Quality

Particle Quality: 30
Object Quality: 50
Tree Quality: 50
Max Tree Meshes: 50
Terrain Quality: 20
Grass Quality: 0
Decor Quality: 20
6. Best Rust Image Effects Settings
It's recommended to turn off the following options to increase the game performance and reduce the image effects too.
Anti-Aliasing: Off
Depth Of Field: Off
Ambient Occlusion: Off
High-Quality Bloom: Off
Lens Dirt: Off
Motion Blur: Off
Sun Shafts: Off
Sharpen: Off
Vignetting: Off
7. Best Experimental Settings For Rust
You can also check out the best experimental settings in Rust that can be applied to improve the best performance.
Occlusion Culling: Off
Grass Shadows: Off
Contact Shadows: Off
Sustain Pedal Support: Off
That's it, guys. We assume this guide was helpful to you. For additional queries, you can comment below.