You won't find a game like Rust anywhere else; it's an immersive, heart-pounding journey that will captivate you like no other. This survival game pushes the boundaries of what a survival game can achieve, from its stunning graphics to its intense gameplay. Rust is my most engrossing and exhilarating virtual world experience, even after exploring countless virtual worlds.
But, for some users, Rust is an utterly disappointing and infuriating game. The reason is from the recent patch update, they are getting an annoying error that is Rust not using 100 GPU or CPU, due to which it starts lagging, freezing, or sometimes crashing. Well, that's the reason why we are here. In this guide, you will get some of the potential fixes that help you resolve the Rust not using 100 GPU or CPU error. So, let's get started with the guide.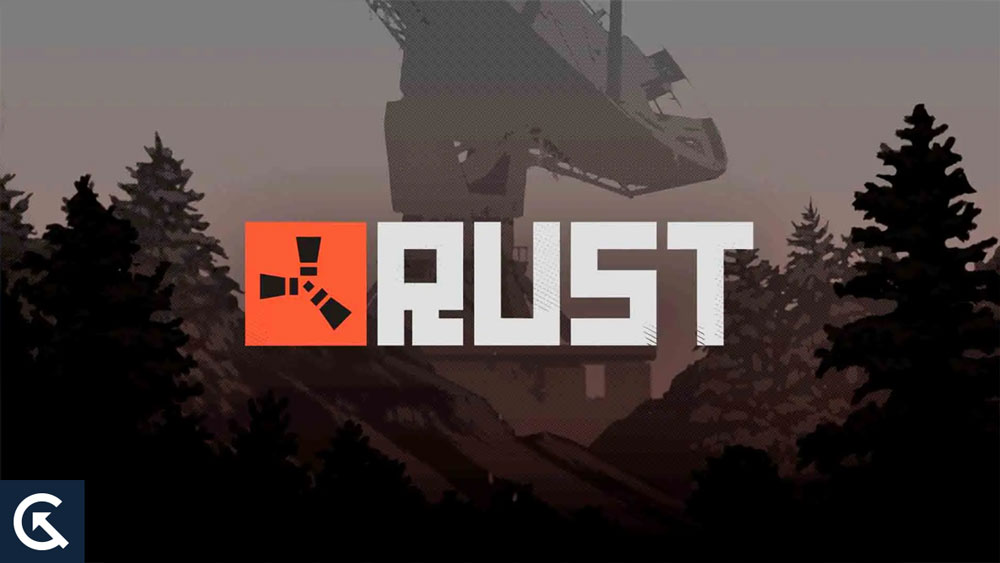 How to Fix Rust Not Using 100 GPU or CPU
So, here are some methods using which you can easily fix RUst not using 100 GPU or CPU error:
Fix 1: Update GPU Drivers
If you are having problems with low graphics usage while playing Rust, updating your graphics driver might help. On the official website, you can download the latest graphics version and manually update them. You can also update the graphics driver automatically by following the steps below:
On your Windows PC, type Device Manager into the search box and press enter.
Select Display Adapters.
Simply right-click on your graphics and select Update Driver.
After you have downloaded the latest driver version from the official website, click Browse my computer for drivers. If not, click Search automatically for drivers.
There will be a search for new drivers on the computer. Upon finding an update, follow the instructions on-screen to download and update the driver.
If the GPU usage of the game increases after you update the graphics driver on your Windows PC, please let me know.
Fix 2: Disable Third-Party Background Apps
Keeping third-party software off the background can prevent other programs from interfering with the gaming experience, this improving GPU performance.
In the search bar, type msconfig to run System Configuration.
Select Hide All Microsoft Services in the Services tab and click Disable All.
Thereafter, go to Startup and select Open Task Manager.
To disable a program in Task Manager, right-click the program in the Startup interface and select Disable.
Fix 3: Update Chipset Drivers
Low GPU usage can also be caused by an outdated chipset driver, so you need to update it as soon as possible. Here's how chipset drivers can be updated to fix Rust not using 100 GPU or CPU error in this way:
In the search bar, type System Information.
Select BaseBoard Product from the popup window. It is next to your motherboard model, so you can copy it.
Visit AMD's website or Internet's website (depending on your CPU).
Press Enter after pasting your motherboard model.
You will need to download and install the drivers.
Fix 4: Change In-Game Settings
In case none of the above methods worked, you can disable all CPU-depending graphical utilities in order to make the GPU more efficient to fix low GPU usage in games by enabling those that are GPU-dependent. We highly recommend disabling VSync and antialiasing when using high or ultra graphics settings to avoid VCPU burden.
In addition to increasing resolution and details, you can also enable Future Frame Rendering in order to make GPU work more rather than overload the CPU.
Fix 5: Avoid CPU Overheating
It is likely that your CPU obstructs the GPU when you have a powerful graphics card but an outdated GPU. Your computer's GPU performance may suffer if your CPU is unmatched because of high temperatures. This requires a change of thermal paste. To fix the problem, you can increase the fan speed or adjust the CPU cooler's settings.
Fix 6: Reinstall the Rust Game
It may be necessary to reinstall the game if none of the previous methods work. However, it may be struggling, but it is worth the wait. If you reinstall it, you can enjoy the Rust without having to worry about not using 100 GPU or CPU error.
Go to Settings.
To find Apps, scroll down.
You can also find a list of software in Apps & Features. Click on the game.
Select Uninstall.
You can now download the game from the manufacturer's website once the uninstalling has been completed.
Fix 7: Disable All Power-Preserving Modes
It is also possible to fix low GPU usage with power-preserving modes if you're still having trouble fixing zero GPU usage.
Initially, to open the Run dialog, press Win+R.
To open Power Options, paste powercfg.cpl in the box and press Enter.
Select High Performance and confirm this change. All power-saving modes must be disabled by turning off settings on the motherboard and system that are related to power consumption.
Fix 8: Enable XMP in BIOS/UEFI
It may be possible to improve RAM performance by enabling XMP or Extreme Memory Profile in BIOS. There is a direct relationship between RAM and the high CPU/low GPU issues, but it has a role to play as well. When all parts (mainly CPUs) of the configuration aren't working together well, bottlenecking is common.
With this option, RAM speeds can be increased over standard levels, potentially improving performance on the PC as a whole. In case your computer does not have a strong configuration, you can use software to enhance its performance. It is impossible to predict whether that will be enough to overcome the Rust not using 100 GPU or CPU error.
Fix 9: Replace or Add Some Fresh Hardware
It is not uncommon for your Rust not to using 100 GPU or CPU errors. With an older GPU and GTX 1070, you won't see any benefit. Since the CPU is always trying to keep up with the top-notch graphics processor, it is always trying to keep up with it. This is a never-ending cycle of failure. It is for this reason that minimum requirements are often misleading and can lead to misinterpretations.
In most games where the CPU and GPU are heavily used, a powerful gaming processor is essential. It is basically true that if you want top performance, you should purchase a top CPU. It's that simple. With RAM, you will no longer have the Rust not using 100 GPU or CPU error. If you prefer, you can clean and optimize your current memory instead of purchasing more.
So, that's how to fix Rust not using 100 GPU or CPU error. It's our hope that this guide has helped you. In case you still face issue while resolving this not using 100 GPU or CPU error, make sure to comment below and let us know.