PC builders know the importance of the thermal paste. It is crucial for cooling your system. The thermal paste is a compound which is applied to the heatsink or processor to reduce the temperature of your processor. It incredibly increases the performance of your heatsink. A thermal paste that helps lower the temperature of your CPU/GPU will improve its efficiency. These paste are used to fill the gaps between your installed heatsink on the CPU/GPU.
Thermal paste or thermal grease are used to eliminate the air gaps or spaces from the interface area in order to maximize heat transfer. It is also called a thermal insulator. Let's discuss what the thermal paste consists of
Types / Composition of Thermal Paste
Thermal paste consists of a polymerizable liquid matrix or suspension liquid. These materials are epoxies, silicones, urethanes, and acrylates. The fillers in the thermal paste are made of aluminum oxide, boron nitride, zinc oxide, and aluminum nitride. The filler compound or material with a high thermal conductivity that helps in heat transfer. Higher the thermal conductivity of a thermal paste, the better is its performance. The metals are the top in terms of thermal conductivity and electrical conductivity which is a bit downside of the metal-based thermal compound. Let's see different types of thermal paste/thermal grease
Silicone-based Thermal Paste: This thermal compound uses a metal oxide or ceramic powder which is suspended in silicone compound. It is cheaper and has good performance than the metal and carbon-based thermal compounds. The filler which is used in this thermal paste is generally aluminum oxide, zinc oxide, boron nitride, and silicon dioxide. These thermal compounds have nonconductive nature. The thermal conductivity of these heatsink compound is good but pure silicon thermal compound has poor thermal paste properties so it's better to avoid it.
Metal-Based Thermal Paste: Metal-based thermal compound has greater performance than other thermal compounds. The filler used in these heatsink compounds have higher thermal conductivity. The most commonly used metal is silver and sometimes aluminum. These thermal paste are quite expensive than others because they use gallium. The metal-based thermal paste has some disadvantage also i.e., they are electrically conductive which can result in a short circuit or damage your components.
Carbon Based Thermal Paste: The Carbon-based thermal compound is similar to metal-based thermal paste. In this type, the manufacturer uses carbon particles such as graphite powder/graphite oxide. Sometimes they use diamond powder and ceramic powder. It has high thermal conductivity, close to a metal type thermal paste. It is quite expensive than other thermal paste.
5 Best Thermal Paste for CPU You Can Buy Today
Let's see top 5 Thermal Paste for CPU You Can Buy Today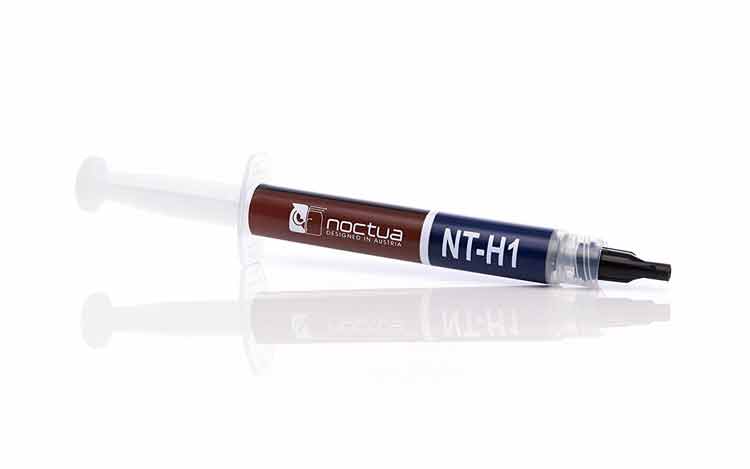 The Noctua NT-H1 was created to complement its liquid coolers but was soon adopted by many users by many users for a wide range of coolers. Installation is quick and simple. Simply apply a small pea-sized amount on to the middle of your processor's heat spreader and then gently press cooler until it sits tight above your processor. Its performance is great and it has an incredible lifespan. It was designed to be extremely effective with liquid cooling systems and compressor cooling systems.
Buy Amazon in India // Buy from Amazon USA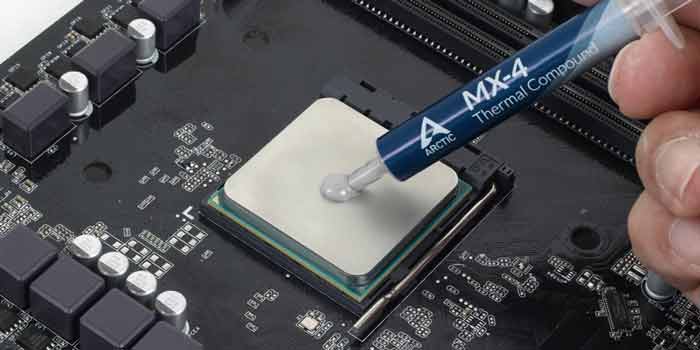 The MX-4 was created by Arctic silver. Though it doesn't contain silver or other metals and as such, provides a slightly lower conductivity rating. It offers shorter curing period. It is carbon-based compound offers great conductivity and is not electrically conductive. It is easy and soft to spread without tears. Extreme durability which can last up to 8 years. It also handles overclock temperature with no sign of stress.
Buy Amazon in India // Buy from Amazon USA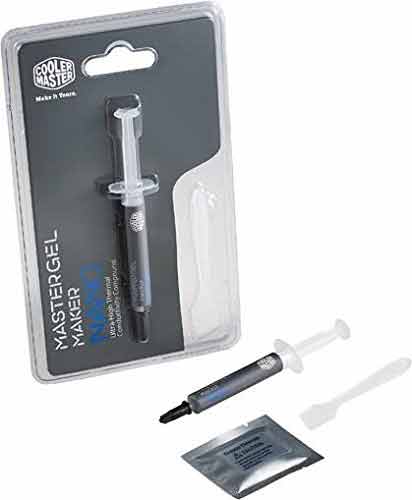 Cooler Master MasterGel maker nano contains diamond particles which enables it for an effective temperature range between -50c to 150c. It is perfectly suited to a liquid nitrogen or compression fluid setup. It is designed to endure liquid nitrogen cooling, but it often works great with the traditional cooling system as well. Its thermal conductivity rating is greater than other thermal paste.
Buy Amazon in India // Buy from Amazon USA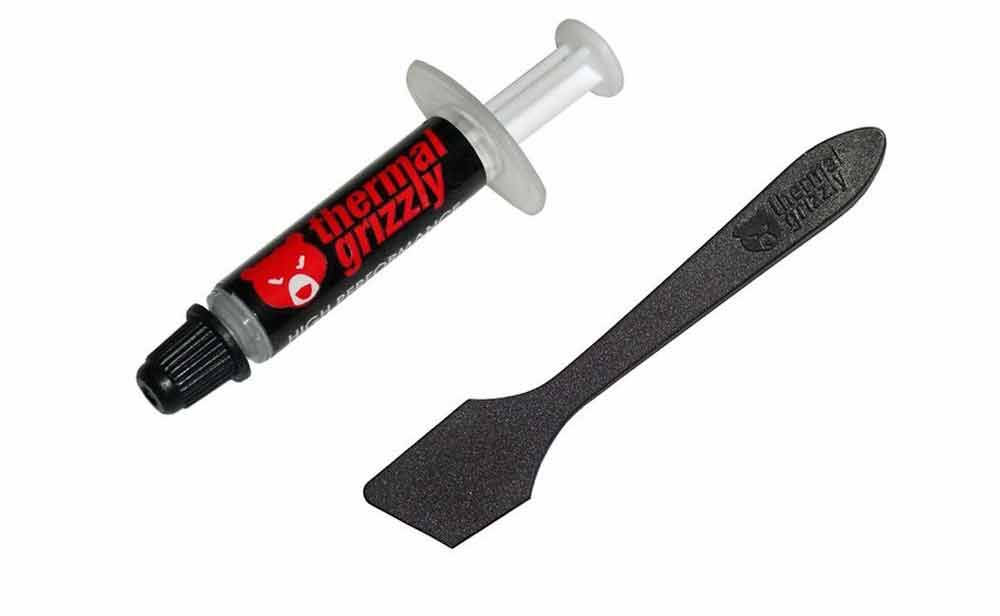 It does almost as well as some of the better liquid metal mixtures during heavily strained overclock sessions and is incredibly easy to apply, and easy to clean up. Once you set this thermal paste right, you can forget about it for years. Thermal conductivity is greater than the cooler master MasterGel maker. It is also electrically nonconductive. Simple, pressure friendly application. Apply a small pea-sized amount and then slowly push the cooler down on to your processor heat-spreader. The Kryonaut is designed to withstand temperature up to 300c and it can easily withstand extremely low temperatures.
Buy Amazon in India // Buy from Amazon USA
Coollaboratory decided to make the technology more accessible to the everyday users since liquid cooling solutions were becoming more and more accessible and desired. The resulting composite was the liquid ultra, which offered the conductivity and high-temperature performance of liquid metal while being easier to install with the lesser risk involved. Liquid ultra has the highest conductivity rating of 38.3E/mK giving it the capacity to transfer heat without problems during heavy clock sessions. You have to keep this away from aluminum as it is based on the gallium based mixture.