YouTube Vanced was easily one of the best inventions in recent history. It offered the YouTube experience but without all the annoyances like the pesky ads, constant changes in the UI, and questionable updates like the removal of the dislike counter. Not only did Vanced fix all these issues, but it brought about extra features that totally changed the way you consume content.
The SponsorBlock API still remains to be one of the best features that Vanced had to offer. It basically skipped all sponsor segments and self-promotions, saving you a ton of time while watching videos. Vanced also had a true AMOLED black theme that people really loved. Unfortunately, Vanced had to cease its operations following a notice from Google.
While there isn't anything as polished and seamless as YouTube Vanced, we do have a few alternatives that allow for an ad-free watching experience and even enable you to download videos on your phone. So sit back, relax, and enjoy our read of some of the best YouTube Vanced alternatives you should use in 2022!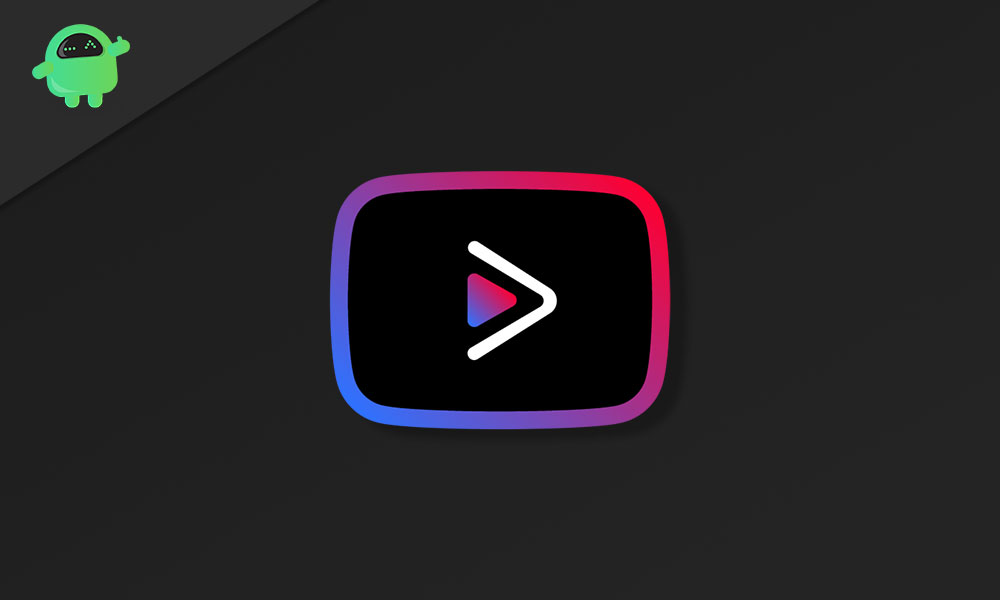 Best YouTube Vanced Alternatives in 2022
Kicking the list off, we have LibreTube, which is a beautiful YouTube client that provides an ad-free video-watching experience. The app allows you to customize playback controls and is completely open-source, meaning features can be added to it quite easily in the long run. The only downside for now is the fact that LibreTube is still in beta and is missing a lot of features, including the option to sign into a Google account. That said, the app is fast, fluid, and works as advertised.
NewPipe is a solid alternative to YouTube Vanced. It does not depend on any of the Google Frameworks to function and is instead based on another API that doesn't require you to have a Google account to enjoy watching videos ad-free. The app has a simple interface with not much going on. While you can import your subscription feed from an existing Google account, you still cannot simply sign into one using the app. NewPipe also lets you download videos in a slew of different quality options.
SkyTube is similar to NewPipe in a lot of ways, and we only really recommend one over the other if you're facing troubles using either of them. Just like NewPipe, SkyTube doesn't run on top of YouTube's API and thus allows for a seamless ad-free video-watching experience. You can import your subscriptions to avoid starting from scratch, although the app doesn't have support for logging into a Google account as of yet.
If you really miss the great SponsorBlock integration that YouTube Vanced had in store, we have got a workaround! Kiwi Browser is a chromium-based web browser available on the Play Store that you can use to watch videos on YouTube using the mobile website. While this might seem obvious, you can install extensions such as an adblocker and SponsorBlock to enjoy an experience similar to that of YouTube Vanced. The only downside to using this method is the rather clumsy and unintuitive interface of the YouTube web app.
As much as we hate to admit it, the best video-watching experience is offered by YouTube itself. While it still lacks features like SponsorBlock and the dislike counter, there is no denying that the official YouTube app will provide you with the smoothest and fastest experience while consuming content. YouTube Premium gets rid of all the ads for you, unlocks Premium content, and allows you to watch videos in the picture-in-picture (PIP) mode. YouTube Premium has pretty attractive pricing with its family plan, so you might want to check that out.
Frequently Asked Questions:
Is YouTube Vanced free?
Yes, YouTube Vanced is free to download and use. However, it is not available on the Google Play Store and must be downloaded from external sources such as the Vanced website.
Is YouTube Vanced safe to use?
While many users have not reported issues using YouTube Vanced, it is an unofficial app and does not receive updates or support from Google. As such, it may pose security risks. It is important to download the app from a trusted source and exercise caution when using it.
Is YouTube Vanced legal?
Using YouTube Vanced may violate YouTube's terms of service as it allows users to bypass ads and access features that are not available in the official app. This may lead to your YouTube account being suspended or terminated.
Can I use YouTube Vanced with my Google account?
Yes, you can sign in to YouTube Vanced using your Google account. You will need to install the Vanced MicroG app, which allows you to sign in with your Google account without using Google Play Services.
We hope our article on some of the best YouTube Vanced alternatives provided you with some much-needed insight. If you have suggestions for Vanced alternatives other than what we've mentioned, do let the other readers know in the comments below! If you have any queries regarding the article, feel free to contact us, we'd be happy to help!