Gaming PC under budget can play many games, which the gamers are looking for. Here we have listed some best components for your gaming PC under 900 dollars.
We've carefully picked the right components for your 900 dollars gaming PC without compromising anything. You can also upgrade such PC components without ease.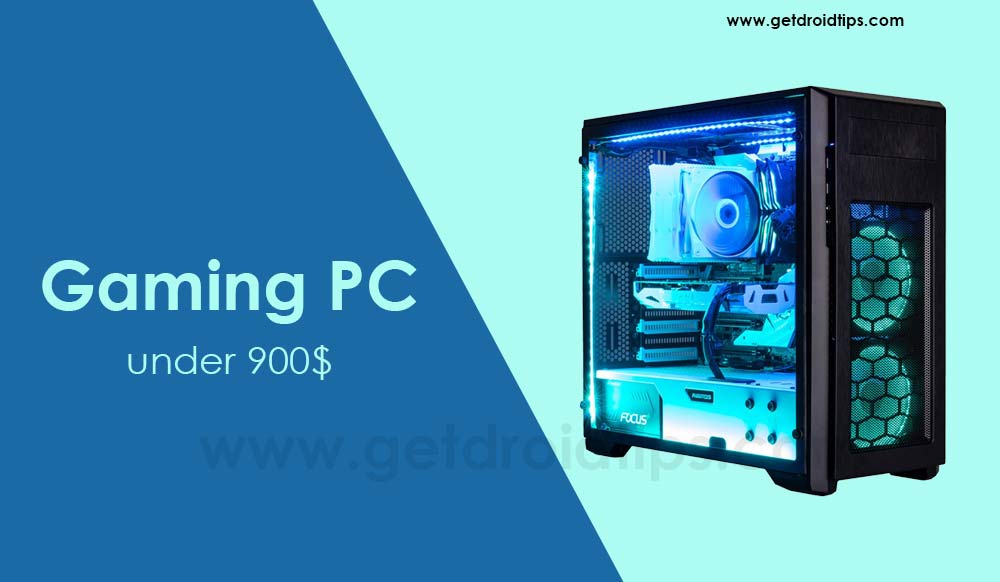 Before Buiding Gaming PC
At getdroidtips.com we always aspire to give you the best out of the best hardware suggestions by doing lots of research and spending tons of time. So we expect our best gaming PC under $900 built won't disappoint anyone.
While assembling the PC hardware, we always consider the following factors which are given below
High Performance: We always prefer high performing PC components, which can last longer and performs well. Many best performing PC components are now available at a low price due to heavy competition in the tech industries.
Futurist/Upgradable: At this price($900) one cannot miss the futurist or upgradeable PC components so that you can upgrade to the latest technology without compromise.
Choosing the Right PC Components
As a PC enthusiast, it is a dream of many gamers to build a great gaming PC which comes under budget, with high value, and high performing PC without compromising anything. The PC components which we have used are given below
| | | |
| --- | --- | --- |
| | PC Components | Price |
| 1 | Processor or CPU: AMD Ryzen 7 3700X | $250 – $280 |
| 2 | Motherboard: Asus ROG Strix X570E | $250 |
| 3 | RAM: Corsair Vengeance LPX 16GB(2x8GB) DDR4 3000MHz | $70 |
| 4 | Graphics Card or GPU: MSI gaming GTX 1660 Ti 6GB GDDR6 | $200 – $240 |
| 5 | PSU: EVGA 600BR 80+ Bronze 600W | $45 |
| 6 | Hard Disk: Samsung 970 EVO SSD 500GB M.2.NVMe | $80 to $100 |
| 7 | PC Case: Corsair Carbide Series 175R RGB Tempered Glass Mid-Tower ATX Gaming Case | $50 |
| 8 | Cooling Fan: Corsair Air Series SP 120mm LED Green High Static Pressure Fan Cooling | $20 |
Processor or CPU: AMD Ryzen 7 2700 X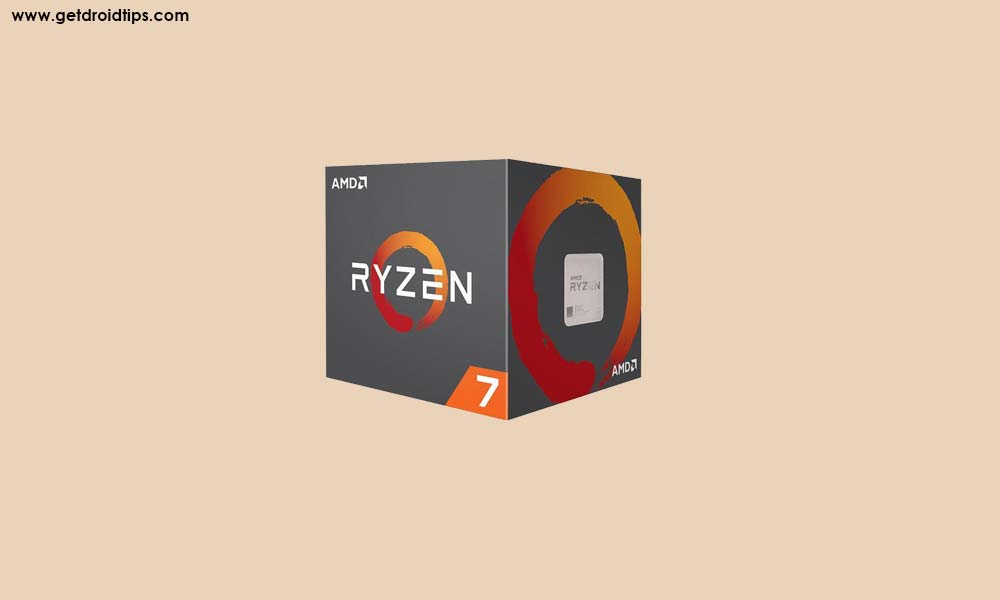 By using AMD Ryzen 7 2700 X you are taking the gaming to the next level with 8 cores, 16 processing threads, and 20 MB cache. It enables the user to experience high performance in games, content creation, and intensive multi-task.
This Processor has the maximum frequency of 4.3 GHz boost clock speed. It has AMD StoreMI Technology which enables fast load times, boot times, file management and system responsiveness.
The AMD Ryzen is bundled with the wraith prism cooling solution to minimize the CPU temperature by 25% compared to other cooling solution which is used as cooling for the processors. It has AMD StoreMI and SenseMI Technology which helps in fast booting and high performance for your PC. You can download AMD Ryzen Master Utility software from AMD website, which powers the overclock facility in your PC and unleashes the true power of your processor.
Motherboard: MSI Performance Gaming AMD X470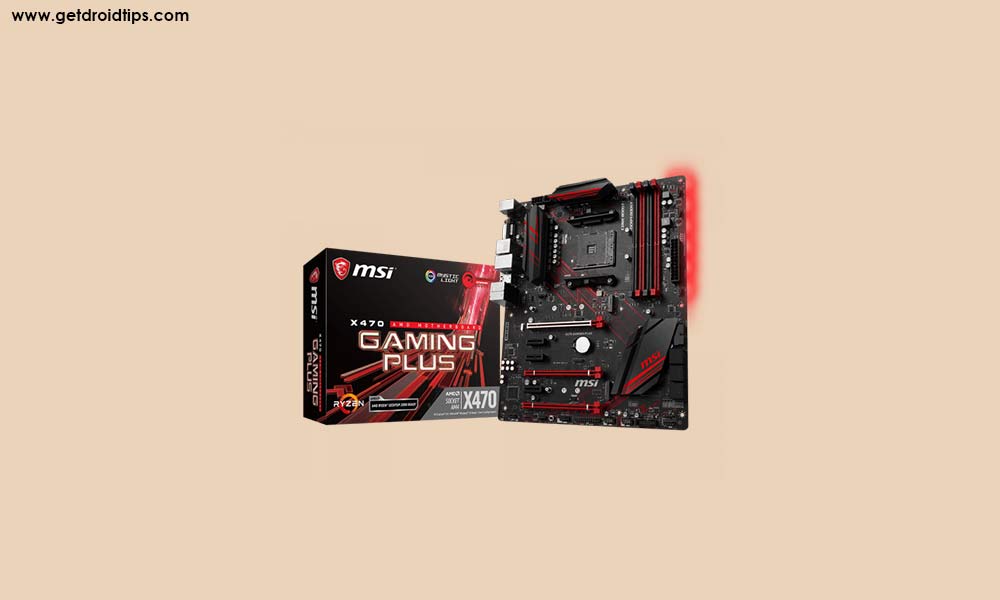 The MSI Performance Gaming AMD X470 Motherboard supports AM4 and it has onboard graphics. This motherboard is mainly designed for AMD processors which supports AMD Ryzen 1st and 2nd Generation(with Vega Graphics, It also supports Athlon, A-Series, and Athlon X4 AMD processors).
This motherboard has mystic lights with 7 colors, you can also synchronize other RGB solutions by customizing it in one click. It supports DDR4 RAM up to 64GB at a maximum clock speed of 3466GHz and it has TURBO M.2m StoreMI, and AMD turbo USB 3.1 slot.
It supports VR, which automatically optimizes your system for VR usages and pushing it for maximum performance. This motherboard has a core boost which optimizes power to support more mores and provide maximum performance.
The MSI Performance gaming AMD X470 motherboard is designed mainly for the gamers. It has multi GPU options( PCI-E Slots with steel armor), so you can add Graphics or Video card and play your favorite game without any problem.
RAM: Corsair Vengeance LPX 16GB(2x8GB) DDR4 3000MHz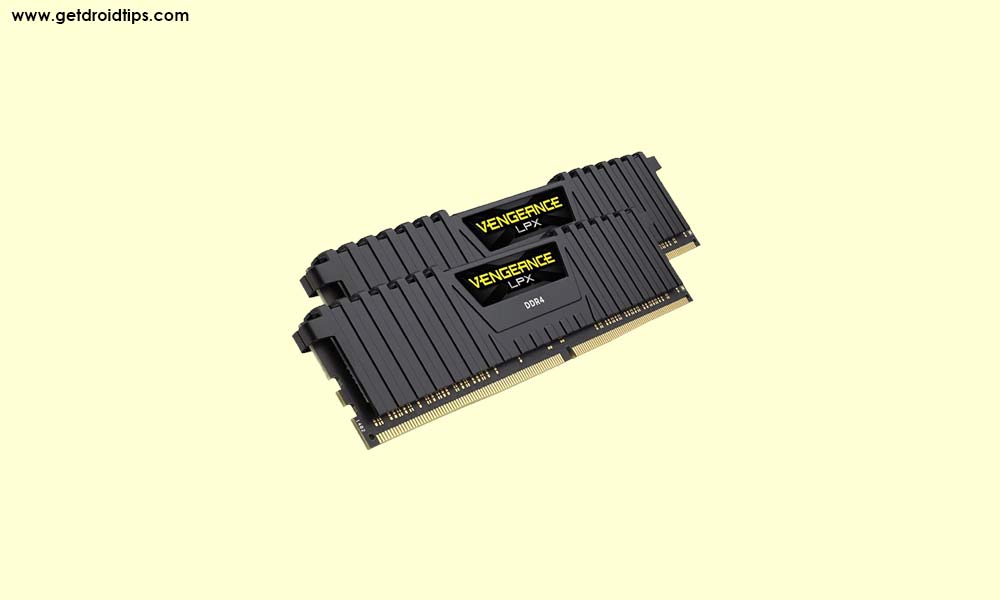 The Corsair Vengeance LPX Module RAM is mainly designed for high-performance overclocking. It has a DDR4 form factor which is well optimized for the latest Intel 100 series and AMD AM4 series motherboards, which offers high-frequencies, lower power consumption, and greater bandwidth.
The Corsair Vengeance LPX RAM module has heat spreader which is made up of pure aluminum for faster heat dissipation and the eight-layer PCB helps to manage heat. Each and every IC is individually screened for high-performing potential.
It has the clock speed up to 3000MHz, so you can throw any task at it. It consists of 2x8GB RAM which can be installed easily in the memory slot of your PC.
Graphics Card or GPU: Sapphire Technology Radeon Nitro + RX 590 8GB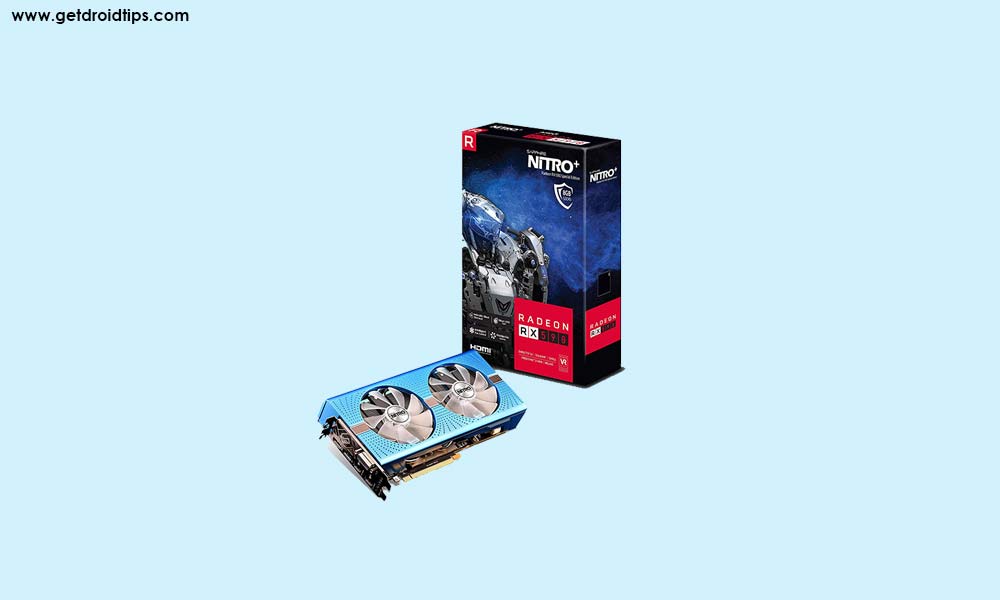 The Sapphire Nitro+ Radeon RX 590 8GD5 Special edition graphics card is designed to optimize performance and efficiency without any hiccups. It is designed in 12nm technology which enables it to deliver smooth and fast gaming experience at a higher resolution.
It has the tough aluminum backplate which protects the board and enhances heat dissipation and also ensures no dust is blocked inside of it. The aluminum rigid body enhances the body structure, so the graphics card won't be bent or curve easily.
The Sapphire Nitro+ RX 590 8GB special edition graphics card can play all the games which are available right now and the user can experience the advantages of APLs(like Vulkan or DirectX 12) which is well optimized to deliver inimitable gaming performance and staggering lively imagery.
This 8GB special edition GPU comes with a Dual-UEFI BIOS which allows the user to switch between silent and boost mode operation modes(The silent setting enables a quieter fan profile with the lower engine at 1545 MHz and maximum boost up to 2000MHz). The dual fan helps the GPU to smartly balance performance against fan noise.
PSU: EVGA 600BR 80+ Bronze 600W
The EVGA 600 BR 80+ Bronze 600W has a standard ATX form factor which can fit almost all ATX cases( like mATX, ATX, EATX, HPTX, etc). The BR series are 80 PLUS bronze certified, with up to 85% efficiency or even higher under typical loads.
It has a non-modular design with all black full sleeved cables, which looks nice from the inside of your PC case. You can also go for semi-modular EVGA 600 BR 80+ Bronze 600 W PSU which costs just $5 extra from the non-modular one. The semi-modular PSU has many advantages over non-modular( by using semi-modular or modular PSU you save space in your PC case and you can remove the unwanted cables from the PSU/you can also add extra cables when it needed)
This PSU has a 120mm long sleeve bearing fan, which is very quiet and has the longest lifespan. It has DC to DC converter so it has voltage step-down for solid power stability and less signal noise.
Hard Disk: Western Digital WD Blue 1TB PC Hard Drive 7200 RPM SATA 6Gb/s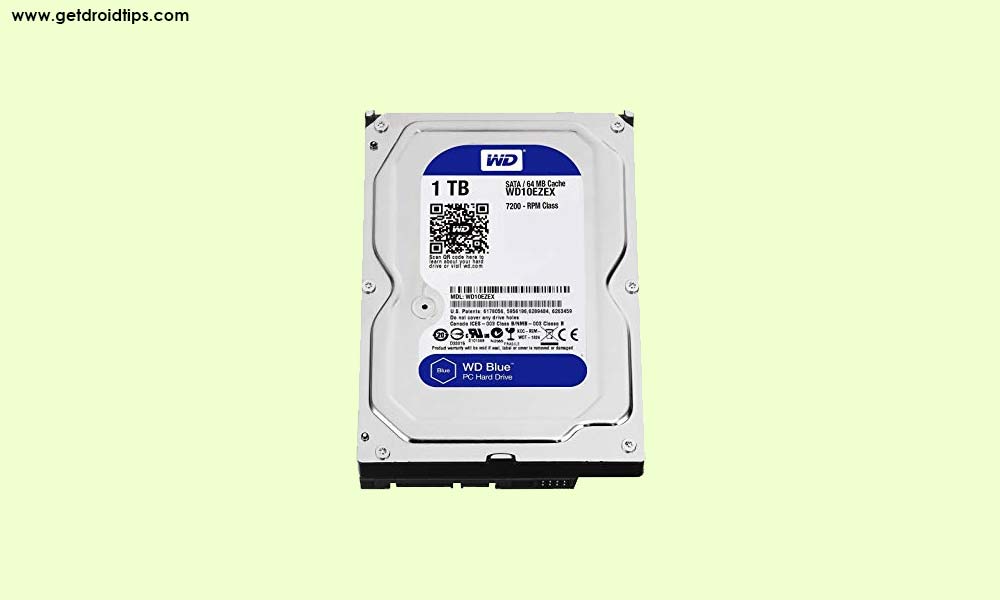 By using Western digital WD blue hard drive you can boost your PC speed equal to the use of SSD(solid state drive). It has 7200 RPM so you can transfer data at high rates. It also comes with the bigger storage option up to 6GB( we have used 1GB HDD to cut cost, but you can add more storage depending upon your need).
Western Digital has provided free software for backup your data at free of cost( Acronis True Image WD edition). Which can be downloaded from the WD website.
Pair this hard disk with an SSD to give your PC a great performance boost and storage boost. The use of SSD maximizes the speed of data access. We recommend SAMSUNG 860 EVO 500GB 2.5 inch SATA III Internal SSD, which has V-NAND technology and helps in optimized performance(Its sequential read/write speeds up to 550MB/s and 520MB/s respectively)
PC Case: Corsair Carbide Series 175R RGB Tempered Glass Mid-Tower ATX Gaming Case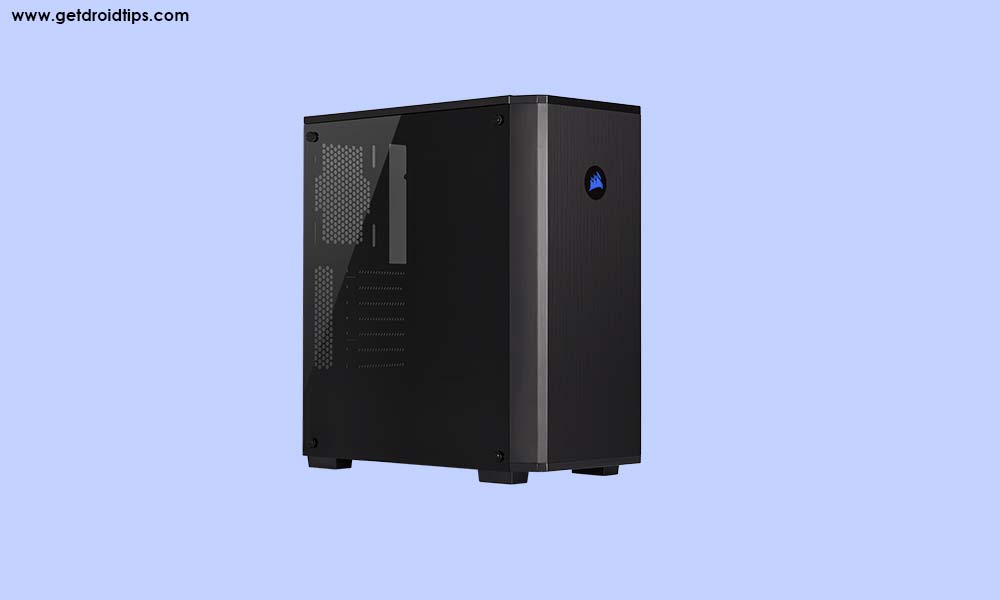 The Corsair Carbide Series 175R has a clean and classic look with smooth curved edges. The front panel has a corsair logo backlit by an RGB fan with six customizable RGB LEDs. It also has the edge to edge tempered glass side panel which shows off your PC's components.
It is a full sized PSU cover which can hide your PSU and cables from the sight from the side panel. and it can fit up to 6 x 120mm or 4 x 140mm cooling fans(which helps your PC to have great airflow and keep your PC cool most of the times). It also has multiple radiator column up to 360mm.
You can fit any motherboard which has ATX form factor(It can fit Mini-ATX, Micro-ATX, and ATX). You can connect four hard drives at a time( it has two 3.4 inch/2.5 inch tray in a removable cage and two 2.5 inch trays). It also has removable dust filters in the floor, roof, and front to help your system clean.
Cooling Fan: Corsair Air Series SP 120mm LED Green High Static Pressure Fan Cooling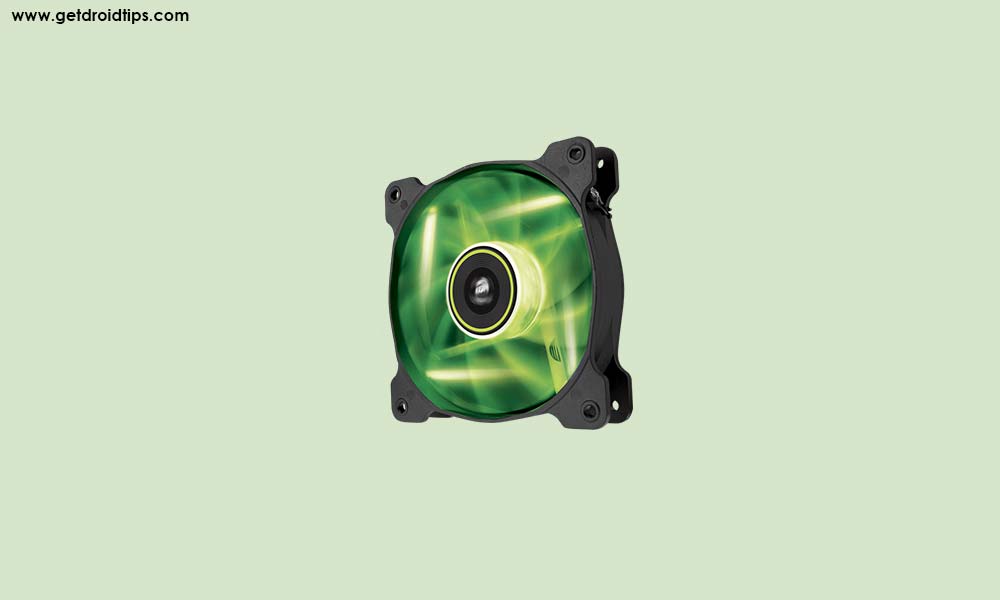 The Corsair air series SP cooling has two bundles fan with 120mm cooling LED illumination fan. It is specially tuned for high-pressure air delivery directly to the PC components. The LED-lit translucent fan has frosted fan blades with great dramatic effect.
The specially designed fan blades and a sleeved bearing system is designed in such a way that it has less vibration and less noise. The fan size is 120mm and the airflow speed of 57.24 CFM/static pressure of 1.46 mmH20. Its sound level is also less at 25.4 dBA and has a maximum speed of 1650 RPM.
The high static pressure fan has less power consumption(draws 0.26A). It can be used in restricted space and its mostly used for radiator and heat sink.
Final Verdict
The above components are used to assemble the $900 gaming PC. We have not mentioned the accessories which are best for this gaming PC and they are given below
Gaming Monitor: ASUS VG245H 24 Inch FULL HD Dual HDMI monitor
Gaming Mouse: Razer DeathAdder Elite Gaming Mouse
Gaming Keyboard: Razer BlackWidow Lite
Gaming Headset: Logitech G430 7.1 DTS Headphone
The prices of PC components which are listed on our page may change due to a different seller or market. Most PC games can be played by this gaming PC without any problem even at high frame rate.